EPISODE 16: A Boring Live Performance
A few decades ago, there are a group of young girls who wished for their own dreams to come true. All they wanted is to make every people happy — These girls must sing their own songs and to touch and reach for their fans' feelings. They started from scratch and they were just ordinary high school girls who wear their cute and frilly costumes, and they dance and sing on the live stage. They are the School Idols!
And then, these people had established their own group in order to follow and explore more of the world or universe of these School Idols and Groups. This group is called as the "Idol Chasers"!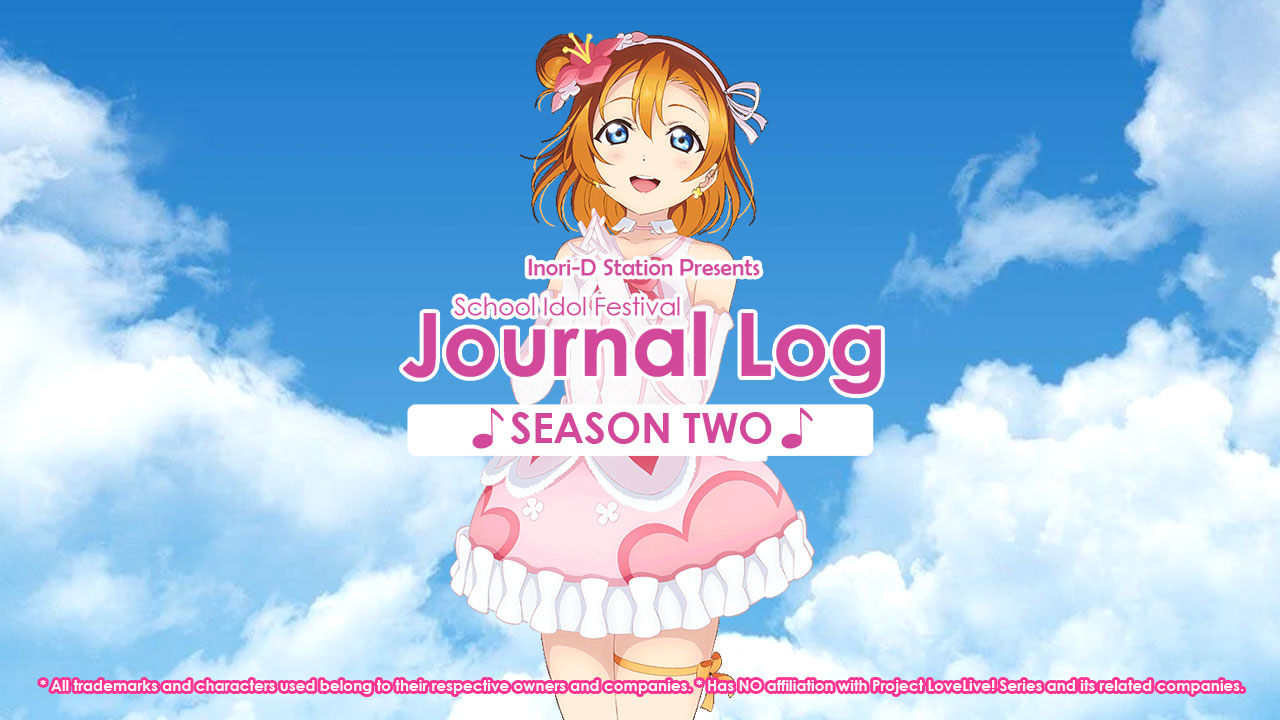 STORY EPISODE
That time, the Idol Chasers are riding a van, and Saki is their driver.
"It seems that you guys won't be able to succeed in this mission of mine without my assistance. I mean, you can't without a private transportation!"
Takayoshi is holding an item which looks like a limited edition Point Card. He remembers that time when he talks to Chika before they parted ways a way back ago.
"Here, take this Point Card with you!" said Chika.
"A point card? So did you really want me to spend more in this game?"
"Not really! In fact, this is my present for you, because you keep watching and supporting for me."
"Thanks a lot! And your nice picture is well imprinted in this card!"
"Hehe… You will be needing that Point Card in the near future! Use that whenever trouble comes in your game!"
Chika then smiles at Takayoshi, and said, "We can see each other again, Big-Bro!"
"Sure, Chika! We will see each other again! My friends shall be watching over with your future School Idol activities!"
After that, they parted ways. The Idol Chasers just rode a van driven by Saki, and they left the ryokan inn.
And back to reality, Lierre is browsing her digital tablet book. She finds out some relevant information.
"I see. The live show performance of the group, Nijigasaki High School Idol Club, is happening today, in just 8 hours from our time!"
Chiharu then adds in Lierre's dialogues and said, "Oh, and I had been browsing that information, too! Let's go there later and watch their live performance!"
"We shall definitely be going there at anytime, soon."
Later, Saki is asking questions to the Idol Chasers and said, "By the way, there is an upcoming live performance of the girls from Nijigasaki High School, in which it shall be held on a nearby stadium in Tokyo. Will you guys come and attend?"
Aika and Sho reply to the question by Saki.
"Sure, why not? In fact, this is really my first time in attending an actual live performance!"
"Of course! I, no… we will surely attend! Although that I am really dedicated mostly to Aqours, and to Yohane-sama…"
"It seems it is really decided," says Takayoshi.
"Me and Lierre will surely attend later!" says Chiharu.
Saki then finally confirms that their next mission has been set.
"Alright, your mission… No, our mission shall be watching the live performance of Nijigasaki High School Idol Club! Definitely, we shall be observing their live performance!"
And finally, Saki commands the Idol Chasers.
"Idol Chasers… Stage Start!"
"S.I.F. !!"
The acronym, S.I.F., is actually not School Idol Festival as its meaning. It is an affirmative response when a commander commands a mission, then responds with a "roger" response. S.I.F. means "Saisho ike finish", which translates as "Beginning, go, finish".
It was already noon, and they had successfully returned to Tokyo. Now, they were all geared up for the live performance viewing.
As they walk towards the venue, they saw a very long queue line, which leads up to the venue of the live performance itself.
"So, this is a very long queue line…" said Sho as he saw it with his eyes.
"I can carry this one around! In fact, I had attended a lot of local conventions already, other than this live performance or concerts!" said Aika.
"Okay, just patience is required in order to overcome this thing around!" said Chiharu.
"It seems that we should keep our belongings along safe and secure with us." said Lierre.
Later, Takayoshi's two friends, Seiba and Mitsu, have arrived at the scene.
"Hey, Takayoshi! Are you going to watch also the live performance?"
"It seems you got friends along with you. Want us to join you?"
And then, Takayoshi said, "Sure, why not? The more, the better! Is that nice?"
As the time of the live performance is coming closer, so does to the queue line moving closer to the venue.
Takayoshi saw somebody who is playing a rhythm game, who is also a pro rhythm gamer as him. And then, his companions are cheering for him.
"Basically, he is an Elite rhythm gamer." says Mitsu.
"And he has snatched a lot of SIF Championship Titles every year. He is known as the Legendary SIF Player!" says Seiba.
"Well, he really ain't giving other players a chance to become champions as well." says Takayoshi.
"Generally, his name is Hyoshiro Kiriyama."
"But for the meantime, let's leave them alone. It is because Hyoshiro got some past issues."
"Past issues? Is it related to the rhythm game or in the championships itself?"
"In my opinion, we just need to stay away from him and his companions."
"We should simply not let ourselves be involved this time around!"
"Okay. But when that time comes, and these problems do arise, I shall talk to him in due time."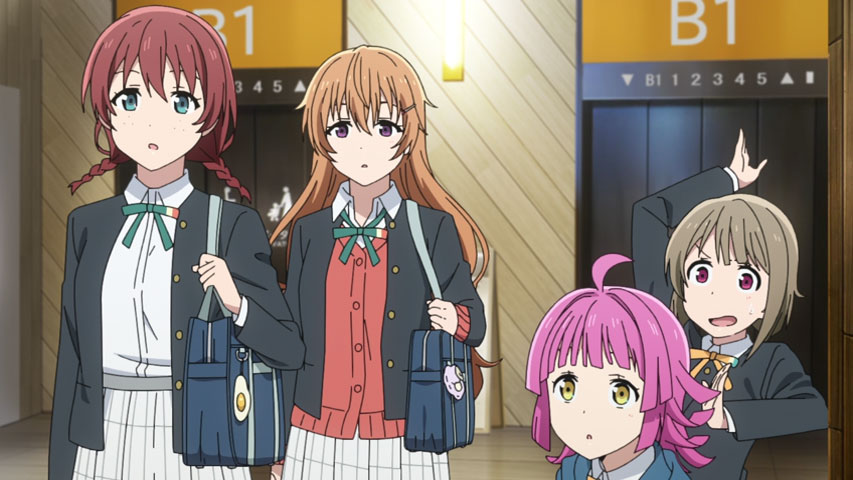 HEADLINES
Following the last week's "unfinished" headlines, we shall be including them all here!
So far, another stuff, especially coming from Liella!, has been announced recently! And then, what are the other things spotted during this week in the School Idol Universe? Check it out!
Liella! Live and Fan Meeting Tour Series
?イベント情報?
「ラブライブ!スーパースター!!」#Liella!ライブ&ファンミーティングツアー詳細発表&チケットHP先行受付開始✨
9人での初イベントです?

出演:伊達さゆり,Liyuu,岬なこ,ペイトン尚未,青山なぎさ,2期生4名
※2期生4名はトークのみ出演

詳細↓https://t.co/00fqBqqu2x#lovelive pic.twitter.com/KNITaa5Q4w

— ラブライブ!シリーズ公式 (@LoveLive_staff) April 28, 2022
Just a week after their 2nd Live Part 2 on Osaka (detailed on the previous Episode), team Liella! shall be having their upcoming Live and Fan Meeting Event series, which shall take place on at least three (3) venues in Japan. Read more to find out the details!
Part 1 shall be held on Orix Theater, in Osaka, Japan, this coming June 11-12, 2022. The Part 2 shall be held on Tokyo Garden Theater, in Tokyo, Japan, on June 18-19, 2022. Meanwhile, the third part shall be held on NTK Hall Forest Hall, in Nagoya, Japan, this coming June 25-26, 2022.
Each of the three parts shall be having two sessions per day, except on the third part (Nagoya), in which Day 1 has only one session, while its Day 2 has two sessions. Also, the Part 3 Nagoya is concurrently happening along with the upcoming Aqours 6th LoveLive! WINDY STAGE on the same date range! But then, there is an option to watch a paid live stream, if in case that fans in Japan won't be able to make it to that venue on time.
Somehow, tuning in and watching to that fan meeting event can allow fans to get a glimpse or introduction of the four new characters, which shall be introduced in the TV Anime SEASON TWO of LoveLive! Superstar!! soon, as well as adding them to the current members stable of Liella! Yep, in fact, this is something that fans should not miss!
Nijigasaki Anime SEASON TWO Episode 5 Review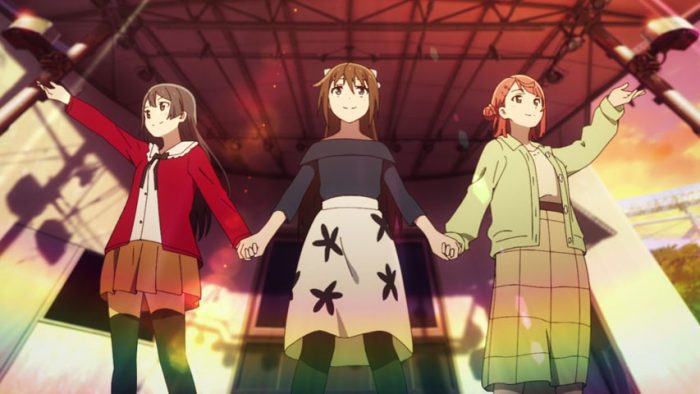 So far, what has happened in this Episode, and what are my reviews and impressions with it? It seems that I can see some jealousy scenes here, in which it would likely involve Ayumu and Yu Takasaki again!
Aqours & Hatsune Miku Collab PV Previewed
This was already scooped at the end of Aqours DREAMY CONCERT last December 2021.
☀️新曲解禁☀️
8/24(水)発売ラブライブ!サンシャイン!!× #初音ミク コラボアニメーションPV付きシングル「BANZAI! digital trippers」アニメーションPV試聴動画
21:30よりプレミア公開?

⏩https://t.co/eWKm00Hfi4

作曲・編曲はMitchie Mさん✨要チェックです!#lovelive #Aqours #ラブライブ三昧 pic.twitter.com/zw6d70miRg

— ラブライブ!シリーズ公式 (@LoveLive_staff) May 4, 2022
Last Wednesday night, the Aqours has already uploaded the preview PV for their upcoming animation PV single to be released on August 24! This animation PV is a collaboration with the Vocaloid artist, Hatsune Miku!
The title of the Collab PV is called "BANZAI! digital trippers", and it features Dia Kurosawa as their center while Hatsune Miku is on their side. It shall be released on the date mentioned from the last paragraph.
Actually, this was announced and premiered at the end of their recent "LoveLive! Zanmai" radio program by NHK last Wednesday, which lasted for at least 8 hours long!
Nijigasaki Livestream (May 10, 2022)
?生放送?
「ラブライブ!#虹ヶ咲 学園スクールアイドル同好会生放送 まだまだ足りない!?語りあいたい!!心動かすキズナイト!☆彡」のお知らせ?

5月10日(火)20:00 ~

出演:相良茉優・村上奈津実・田中ちえ美

あなたのご参加お待ちしてます✨

詳細✅https://t.co/2o7UhcUZAP#lovelive pic.twitter.com/zX8afZP2Xs

— ラブライブ!シリーズ公式 (@LoveLive_staff) May 3, 2022
It seems we are already in the half-way of the Nijigasaki Anime SEASON TWO on its original run. And then, somehow they might give out updates and status of the Anime!
This upcoming livestream shall be hosted by Mayu Sagara (voice of Kasumi Nakasu), Natsumi Murakami (voice of Ai Miyashita), and Chiemi Tanaka (voice of Rina Tennoji), and it shall be broadcasted on the LoveLive! Series Official Channel on YouTube and its related streaming networks this May 10, 2022, at 8:00 pm JST!
Be sure to tune in, since they are going to give out some updates within their related-merch, upcoming CDs and stuff, and some content updates to the respective LoveLive! games (preferably ALL STARS). And did I already give out some details about their upcoming "5th Live" in the previous Episode? In some time, they might reveal there the key visual of their upcoming 5th Live anytime soon!
Whether they reveal everything or not, be sure to watch their stream for whatsoever updates!
Aqours "Third Solo Concert Album" Series Announced
☀️CD情報☀️
ソロコンサートアルバム第3弾
「LoveLive! Sunshine!! Third Solo Concert Album ~THE STORY OF "OVER THE RAINBOW"~ 」
8/1の高海千歌を皮切りにメンバーそれぞれの誕生日に発売決定?
劇場版楽曲を中心としたアルバム✨

詳細はこちら⏬https://t.co/txMjJ7bc8V#lovelive #Aqours pic.twitter.com/F5kX1vg0lG

— ラブライブ!シリーズ公式 (@LoveLive_staff) May 6, 2022
Recently, Team Aqours has announced some new contents, thus it shall come right after on Yoshiko Tsushima's birthday on July 13, 2022, with her Second Solo Concert Album — which marks the last album in the series.
Since yesterday (Before this Episode was published), Team Aqours announced their upcoming "third part" of their Solo Concert Album Series. It shall be subtitled as The Story of "Over The Rainbow". And then, this Third Solo Concert Album Series shall start with Chika Takami again on August 1, 2022. Their release dates are on their respective character birthdays (i.e. Ruby Kurosawa is on September 21, Kanan on February 10, and so on). The track listing is already planned, and it uses the songs that appeared in the Aqours Movie last January 2019. Same format shall be given to this upcoming Third Solo Concert Album Series, with one bonus song shall be included along with those songs per character.
Stay tuned at their feed for more info about this! They might someday reveal it at their future livestreams (notably Aqours Livestreams) in the near future, such as respective character illustrations, as well as some exclusive freebies which are included along in those albums!
Yep, and I wanna hear Chika Takami singing Next SPARKLING!! song in her solo vocal for one more time.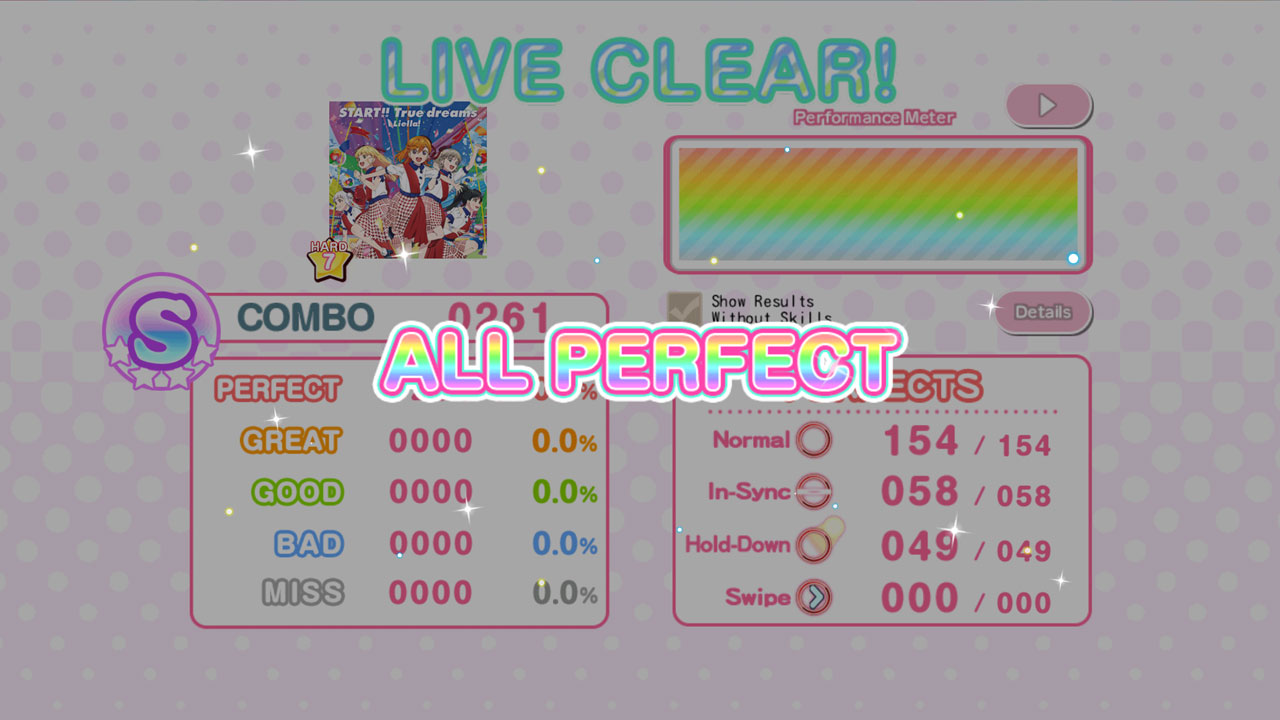 LLSIF HIGHLIGHTS
It seems we are heading into a new chapter (Season 4) of the Live Arena now. So then, using all of the Live Arena SIS items that you have gathered since from the concluded "Collab" Live Arena last month, it is finally now your time to unleash your total domination!
So far, what were the things spotted during this week, on the LLSIF rhythm game? Check it out by reading below!
Round 19 Live Arena
【LoveLive! SIF】

<Round 19 Live Arena>

Achieve EXPERT or ROYAL EXPERT Category Class in order to win UR Emma Verde after May 25th!#lovelive #スクフェス #LLSIF pic.twitter.com/koS6ZCMQBZ

— INORI DONZ | Inori-D Station (@InoriDONZ) May 5, 2022
Finally, we had entered a new Season in Live Arena, where things shall never be the same again!
But then, the challenge and mechanics shall be remaining the same here, such as climbing as high as you can, and to beat many Special Session Rivals!
In order to get UR Emma Verde here at the end of the duration of this Live Arena, you must achieve EXPERT or ROYAL EXPERT Category Class!
Live Arena Guides and Tips here
Good luck in your grind, Idol Chaser.
New Aqours Daily B-Side Songs!
【LoveLive! SIF】

What are these new Daily B-Side songs that now permanently appear in rotation?

To be detailed in the upcoming #IDS_SIFJL_S2 Episode!#lovelive #スクフェス #LLSIF pic.twitter.com/zsPEAznuup

— INORI DONZ | Inori-D Station (@InoriDONZ) May 2, 2022
The release of these new B-Side Songs of Aqours had ensued right after the patch update on April 30th. This time, a new challenge is awaiting the LLSIF and Aqours fans!
Starting from that date, these four (4) new songs shall be permanently added as "rotational" Daily B-Side Songs in the Aqours Side! These four songs came from their recent WINTER VACATION Duo-Trio album, in which they also appeared in their previous WHITE ISLAND and 6th Live OCEAN STAGE live shows!
So then, you got new opponents to spar against with. And these songs are almost having the same difficulty level as in the songs in their previous SUMMER VACATION Duo-Trio album. And in the future, they are more likely to appear in the future Events in the Aqours Side soon, notably in the Challenge Festival or Score Match (Technical difficulty) Events!
Round 26 Companion Match
【LoveLive! SIF】

LLSIF 9th Anniversary Month 2 (1st Half)

<μ's> Round 26 Companion Match

More details in #IDS_SIFJL_S2 Ep 16 soon.#lovelive #スクフェス #LLSIF #スクフェス9周年 pic.twitter.com/xcGG9neXTc

— INORI DONZ | Inori-D Station (@InoriDONZ) May 4, 2022
We are now in the "2nd Month" of the LLSIF 9th Anniversary Special Event, which features trio Event URs as prizes! Like I said before, it is going to last up to the Month 3, or otherwise we got until June 2022 to wrap things up! Right now, you have to grind harder and be victorious! Also, place higher in the Score Rankings, though.
Read my Companion Match Guides and Tips by clicking or tapping here!
---
NOTES
Starting in this Event, and in the upcoming Aqours Event on the 20th of May, until 31st, my EN Side account shall be frontlining and grinding in both of the μ's and Aqours Events! Previously, my EN Side account is grinding with the μ's Events (Always on the first-half of every months), while my JP Side account is grinding with the Aqours Events (Every 2nd-Half of every months). But this time, I repeat, my EN Side account shall be grinding in both of the μ's and Aqours Events this month! Meanwhile, my JP Side account shall be resting aside, while not forgetting to login for the Login Bonus Items, and to avoid breaking my Login Streak as well. So then, please do note: My EN Side shall be more focused here just for this month of May 2022. And then, my JP Side shall be on the focus next, on the next month of June 2022 (Also the happy conclusion of the 9th Anniversary Campaign)! Good luck to my heavy grinding in my EN Side for this month, though (See you soon, my JP Side)!
---
As usual, my grinding status and my highlights shall be highlighted next Episode! Look forward into it!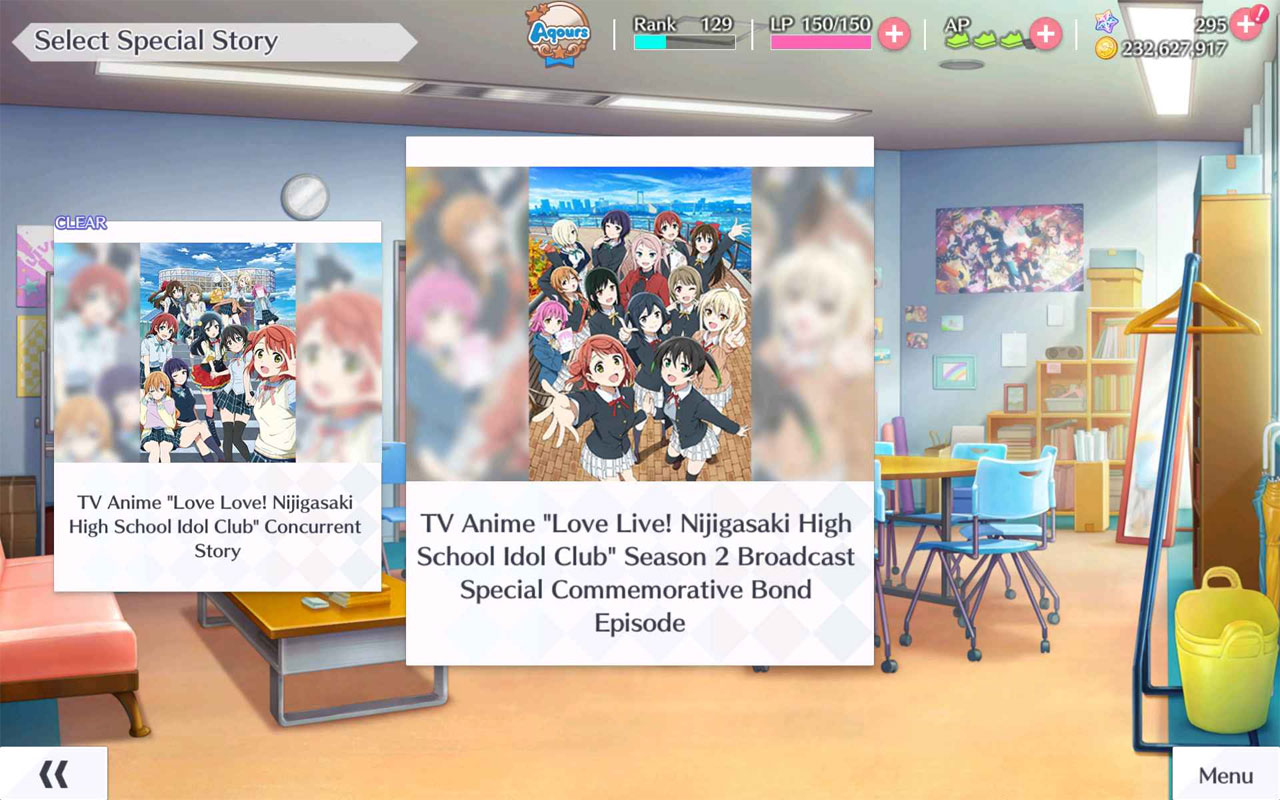 ALL STARS HIGHLIGHTS
Quite strange that I ain't really getting to touch more of this game. But then, there are still some exciting campaigns in which they await the fans! Like that one, Summer Vacation campaign which was done before since the past year.
Other than that, what were the highlights spotted this time, which also included the Weekly Bulletin of School Idol Channel Rankings? Find out!
School Idol Channel Weekly Bulletin
It's time for the weekly rankings in this Episode! After the revenge of Maki Nishikino, things are just like returning back to normal.
So far, who were the School Idols who made it to the Top 10? Did your best girl top, or did she flop?
JP Side – #57
| RANK # | SCHOOL IDOL | GROUP | AVERAGE CHEER POINTS |
| --- | --- | --- | --- |
| 1 | Rina | Nijigasaki | 7,861 |
| 2 | Setsuna | Nijigasaki | 7,158 |
| 3 | Shizuku | Nijigasaki | 6,550 |
| 4 | Umi | µ's | 5,823 |
| 5 | Kanata | Nijigasaki | 5,743 |
| 6 | Hanayo | µ's | 5,685 |
| 7 | Hanamaru | Aqours | 5,660 |
| 8 | Kotori | µ's | 5,471 |
| 9 | Eli | µ's | 5,248 |
| 10 | Shioriko | Nijigasaki | 5,226 |
Global Side – #44
| RANK # | SCHOOL IDOL | GROUP | AVERAGE CHEER POINTS |
| --- | --- | --- | --- |
| 1 | Maki | µ's | 6,735 |
| 2 | Chika | Aqours | 5,101 |
| 3 | Kasumi | Nijigasaki | 5,009 |
| 4 | Rina | Nijigasaki | 4,746 |
| 5 | Nico | µ's | 4,639 |
| 6 | Kotori | µ's | 4,509 |
| 7 | Shizuku | Nijigasaki | 4,391 |
| 8 | Umi | µ's | 4,284 |
| 9 | Kanan | Aqours | 3,935 |
| 10 | Setsuna | Nijigasaki | 3,891 |
---
Notes: Member in Italic font face is the School Idol Channel that I have joined during that ranking period.
The sides have different School Idols placed differently. While the JP Side have all of its top three all Nijigasaki girls, the Global Side have three different School Idol Groups placed differently. Kotori is back in the top ten after its Rank 13 loss in the JP Side last week. And Setsuna has made it somehow barely in the Top Ten, in the Global Side.
So far, there is no known School Idol yet, in which her birthday is being celebrated on this month. But then, the closest School Idol to have her birthday to be celebrated soon is Ai Miyashita, on the 30th day of May! If you think that her birthday is just weeks away, then that's the time that you should be switching to her channel, and she would likely to be in the dominating Top One rank next, when her birthday is almost near!
Round 23 SBL (Highlights)
At the time when I was in my attendance to a local Anime convention last weekend, I wasn't able to play properly in this SBL Round. Sometimes, I forgot to do SBL play on the other day, in my Global Side!
I was able to snatch some SBL Awards, notably the Skill Activation Chance Award one, in my Global (EN) Side. Meanwhile, my JP Side counterpart is totally absent throughout the entire SBL period.
【LoveLive! ALL STARS】

? EVENT REPORT ?

Round 23 SBL

〈Total Voltage Ranking〉

JP: DNP
GL: ? 4,332 | 99,946,947 Vlt.#lovelive #スクスタ #LLAS pic.twitter.com/hwwgytE8OB

— INORI DONZ | Inori-D Station (@InoriDONZ) May 6, 2022
As a result, my JP Side ended up with a DNP (Did not participate) result, when the SBL period has ended. Meanwhile, my Global Side was able to finish with a Silver Tier Rank, with a rank of 4,332 in Total Voltage Ranking. So then, I am really pre-occupied with some things, making me to not play or to abandon an SBL play, before the next Event starts.
EXCHANGE: A Stylish Job for a Dazzling Future
【LoveLive! ALL STARS】

<EXCH.> A Stylish Job for a Dazzling Future

Details to be highlighted in the ALL STARS Highlights, on the upcoming #IDS_SIFJL_S2 Episode on Saturday!#lovelive #スクスタ #LLAS pic.twitter.com/EnWLtvAec2

— INORI DONZ | Inori-D Station (@InoriDONZ) May 4, 2022
Alright! Let's head on!
This Event is starting in just less than 6 hours from when this Episode is published! Let me give you some details now!
UR Reward to be obtained here is Ayumu, in her stylish job uniform (Policewoman)! And then, the other SRs to be obtained and exchanged here are Yoshiko "Yohane" Tsushima (In her Mirai no Bokura wa Shitteru yo costume) and Eli Ayase (A song for You! You? You!! costume).
You really know already on how to grind in this Event, right? You just need to play or skip in order to get Exchange Items, in which you can use them in order to get some items from the shop, which also including the UR and SR rewards! And finally, don't forget to use them to exchange with something important for your School Idol's strength, in order to take out those difficult songs with notorious Appeal Chances and Voltage Score Rank S requirements!
So far, the three (3) songs to be used for Voltage Song Score Rankings are:
NO EXIT ORION
WATER BLUE NEW WORLD
Wonderland
And did they already tell you that when the previous Exchange Event last month has ended?
PRO-TIP: Basically, they are going to tell and notify you in your game about the next three songs to be used in the next Exchange Event next month, when this Exchange Event this month ends.
And finally, don't forget to play with the pre-release Event Song, A song for You! You? You!!. Basically, you got Daily Goals, in which you have to complete this song 1 time per day, while this Event is running. And that song shall be released soon, on the upcoming Main Story Chapter 39 next month.
Final highlights shall be written in the next Episode! Look forward into it!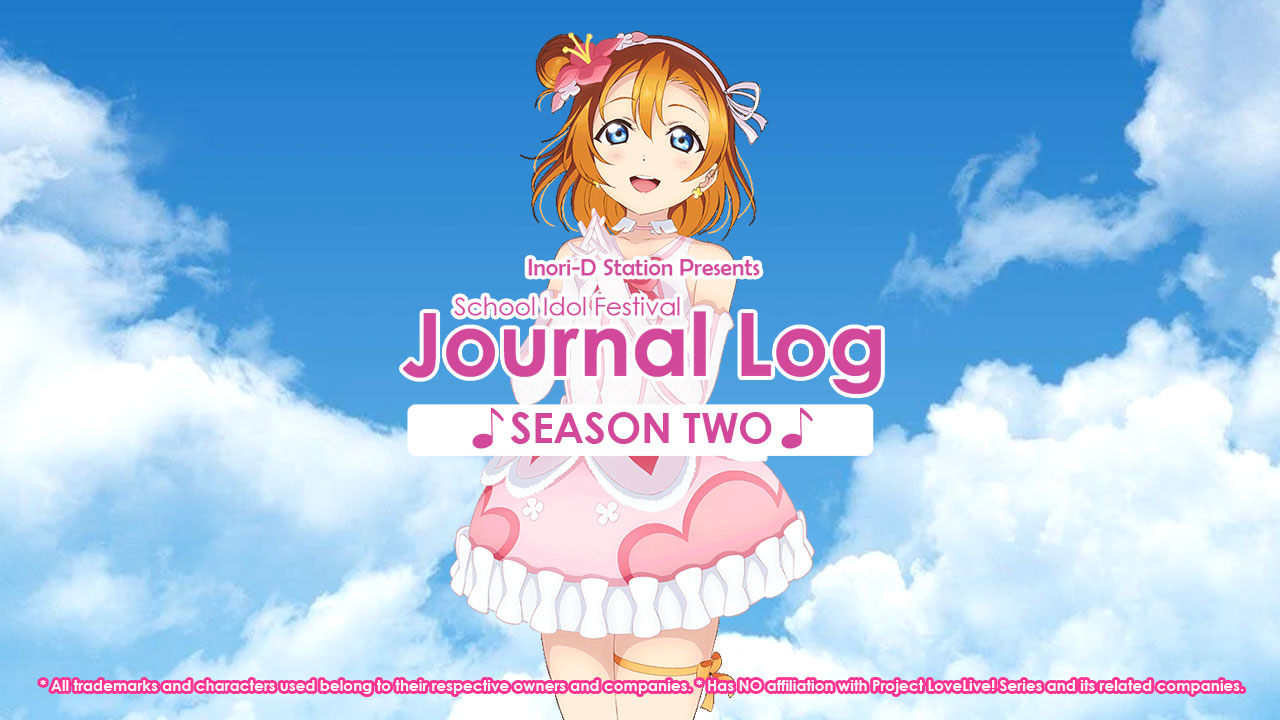 STORY EPISODE (EPILOGUE)
Meanwhile, Haruka Konoe and her friends from Shinonome Academy are also on the venue, who were also about to watch the live performance of the Nijigasaki Girls. Then, Chiharu talks to her.
"Haruka! So, are you going to watch, too?"
"Of course! My big-sis is going to perform there! And I must cheer for her — the same she did when she watch for me in the Finals."
"Yeah, and I have heard about it… I am sorry!"
Chiharu has hugged Haruka with sad feelings. Haruka is now feeling the sad emotions that Chiharu has right now.
"Haruka, I am sorry! I thought I was able to watch and root for you at the LoveLive! Finals. But in the end, I wasn't able to watch and support you a lot!"
"Don't worry, Chiharu. In fact, our live performance is really boring. That's why we lost in the LoveLive! Finals."
"But it will not be boring if I was there! It is because I have some friends who will also try to root and support for you that time!"
Haruka is beginning to shed tears and said, "That's alright, Chiharu. My big-sis always tells me to try again, if I fail! It is because she is just around to support and help me!"
"I see. But then, I will promise you! I will watch your live performance next time, whether it's boring or not!"
"Really, thank you! I am filled with courage once again!"
"That's the spirit, Haruka! Whether friends or rivals, School Idols love and support at each other! You can be both a School Idol and a Supporter!"
"School Idol and a Supporter… Ah, I understand now! Thank you, Chiharu!"
And finally, they are now inside the venue. The live performance of the Nijigasaki High School Idol Club has been started. They are enjoying very well the live performance of these girls.
And then, these girls have impressed the audience by performing their song, "Love the Life We Live".
Finally, the evening came above the skies of Tokyo. And not very far from the venue where the live performance is being held, Komari Ohara is standing and observing.
"I still got no signs of Gen either. I really expected him to appear around in this live performance. But then, this is a live show of the girls from Nijigasaki High School, and not from the group where my Mom is currently in."
Her communicator beeped, and she answered it.
Then, the voice in the communicator has said, "Komari, please report to the HQ immediately. We got some urgent matters to talk and discuss!"
"It seems I got no other choice. Alright, roger. Will be heading to HQ immediately!"
No wonder that Komari Ohara is a mysterious character from an another dimension. Or perhaps, an Inter-Dimensional Policewoman?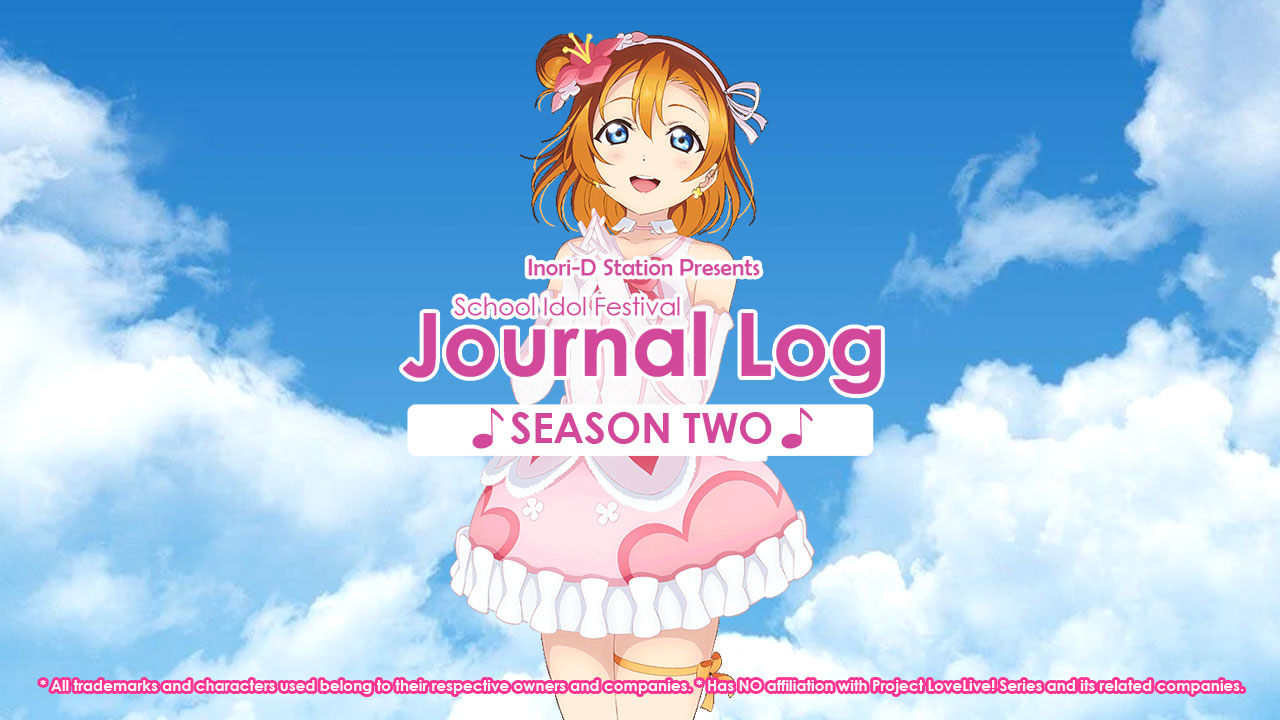 NEXT PREVIEW
What's most important for some School Idols and groups is their own safety and security. Count in also their own privacy! What if some unknown supporter or stranger has broken through, and they try to violate a School Idol's rights and chastity? Will it be leading to an instant downfall of a School Idol Group?
Next time on School Idol Festival Journal Log SEASON TWO, "The Kidnapped Lierre".
Now, let's make our dreams come true together!
The Bonus Stage
The girls of Nijigasaki are back in this second season! Shioriko Mifune, Mia Taylor, and Lanzhu Zhong are now added to the stable!
Once again, these girls are seeing each other — sometimes as friends or rivals everyday.
They all have one, common dreams! And that is, somebody like Yu Takasaki, can support these twelve girls in making their dreams come true!
And once more, they are chasing for their dreams, along with their new friends and rivals at their side!
So then, they wanted to have an Event once more, in order to put these girls, whether friends or rivals, together! This Event is called as the "School Idol Festival".
However, the different concurring activities in school can make themselves having a hard time organizing this come-together Event. Can Yu be able to put these girls together, and make their dreams come true? This is the story of Yu Takasaki and the twelve School Idols, in their quest for unity and with their rainbow-colored friendship adventures!
LoveLive! Nijigasaki High School Idol Club SEASON TWO!
Starts airing and streaming on April 2, 2022!
For overseas simulcast, check with your local Anime licensors per region for the time and availability in your area!
Also, LLSIF and ALL STARS in-game celebration campaigns now going on!
Official website:
https://lovelive-anime.jp/nijigasaki/
RETURN TO MAIN PAGE BACK TO HOME PAGE