Beautiful Beasts
This blog post may contain minimal spoilers. Please read this only if you had seen this Episode.
Inori-D Station strives to give spoiler-free Episode Reviews and Impressions in this post.
Overview (Story)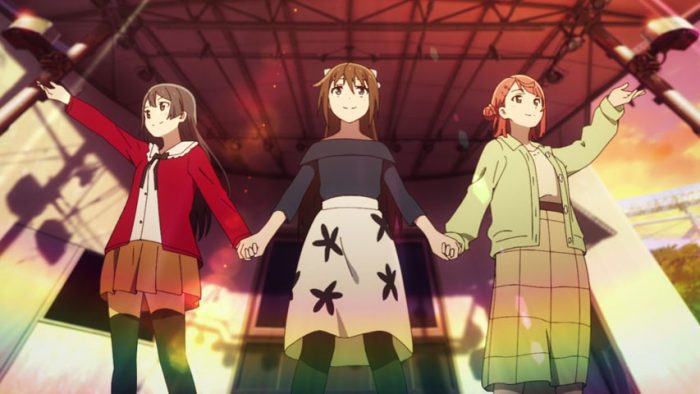 "Our time in the stage is about to begin from this day on!"
Shioriko Mifune, and the other members of the Student Council are planning to held an event which shall serve as the "prologue" to the School Idol Festival and the other Cultural School Events in Nijigasaki High School.
One day, Yu has planned a schedule to be with Shizuku for a discussion and consultation. Shizuku seeks some help with Yu in order for her to think some ideas for the script of the play for Ayumu and Setsuna. Ayumu and Setsuna tried to follow and eavesdrop the two girls, only to be ended up together with them.
Setsuna was motivated and she wanted to try the script that Shizuku had written! What outcome did it turn out when she did it along with Ayumu… and Shizuku as well?
Review
"Beautiful Beasts" is the title of my Episode Review of this one! Why is it? It is because, they did the script for the story, "Beauty and the Beast".
Okay, let's head on to the review proper!
So far, the characters are now centered to the members of the sub-unit, called the A・ZU・ NA (Nijigasaki Unit Trio of Ayumu, Shizuku, and Setsuna). It seems that I am getting to encounter some "jealousy" scenes, where Yu is somehow "flirting" with the other girls! It looks like there would be more pictures and screenshots in which they can be produced as "memes", such as the pouting and angry faces of Ayumu.
For the characters so far, it seems that their character has been given some more emphasis here, especially on Shizuku who made entrance to their stage play. I liked the way they do "add-ins" and "leave-outs" when they did their stage play with Shizuku. Moreover, in this Episode, it seems that Shioriko doesn't know anything about Setsuna from the start of this season. She doesn't really know about her when she is in her serious "Nana Nakagawa" mode.
The story, so far, is just bit confusing. The fact that the plot can be divided into many scenes, according to characters and groups, there is really one plot that has came into my attention when writing this review and impression. Yeah, and it teaches viewers like me on how to deal with situations, where we must need to go on our own strategy, rather than following everything on a guide or a manual (Tutorial rather).
In this Episode, I have learned on how to deal with those situations, where we must not follow everything which is written in a manual or some other equivalent. Sometimes, what was written as an instruction can't be easily followed accordingly. But then, doing it, so as long as it goes to the same direction as also written in that manual or guide, can be good. But then, you must know the outcome or result whether your strategies, when you don't follow everything which is written, can be good or bad to the eyes of everybody. It is basically on what Setsuna did when Ayumu can't think or able to memorize everything what was written in Shizuku's play script!
Nijigaku Throwback!
In this extra part, what could be the screenshot this time, in which it came along from the SAME Episode number of the previous season? Find out!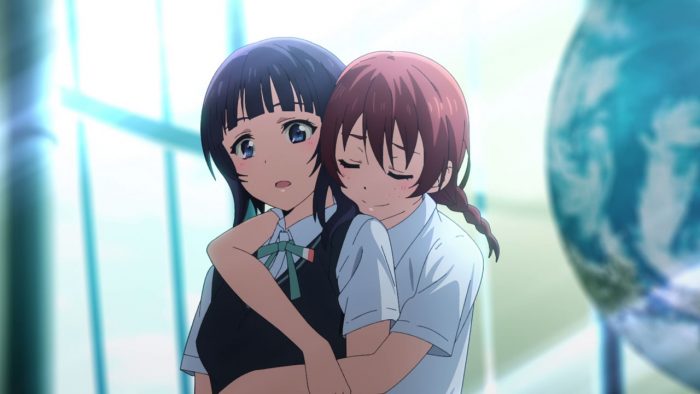 Karin can't really realize and find out on who really she was, as an individual… or a rival rather. Instead of being happy with Emma, she is then showing her true sadness and weakness to her. The only way to lessen her loneliness and depression is by a nurturing hug by Emma.
Whenever we are sad, or otherwise in the verge of total despair, there are some people, whether your friends or family, who are just around to help you. You can seek some nurture by just simply hugging. And did you know, according to a study, that hugging can likely reduce the odds or rates of sadness or depression, or otherwise some stress? If you got a plushie (notably some Nesoberi plushies) of your best girl in LoveLive! (or any Anime series), you can take your time to look at it, and you can even hug it! Sometimes, hugging with someone can be your medicine to forgiveness, if it happens that you have done something wrong.
Series Info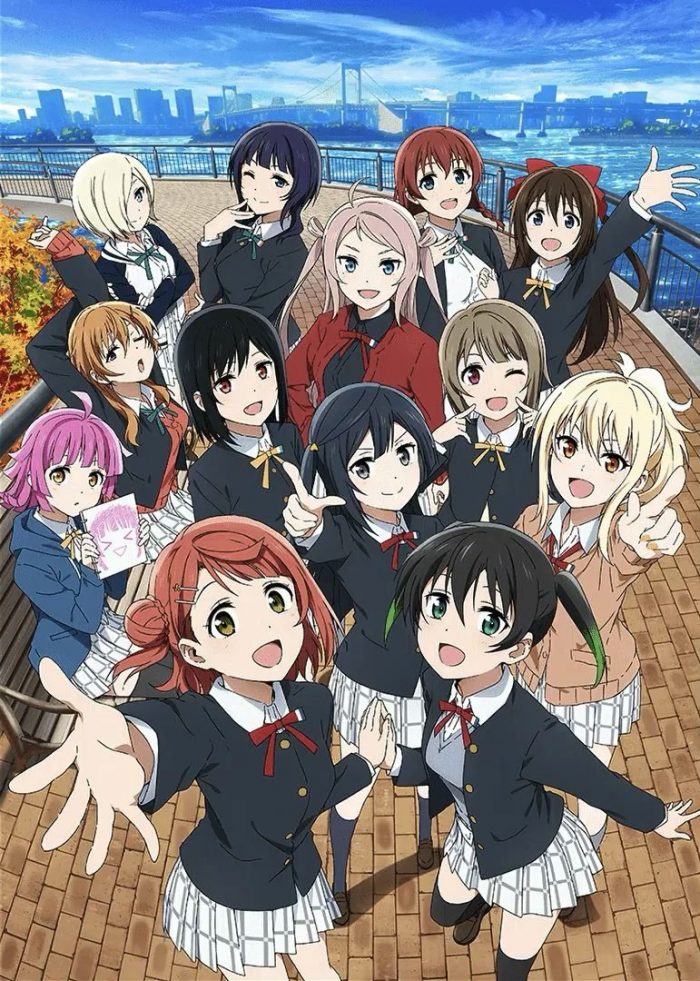 LoveLive! Nijigasaki High School Idol Club SEASON TWO has been started airing and streaming in Japan and overseas since April 2, 2022. Available in some streaming platforms (Bilibili, Crunchyroll, and on its LoveLive! Series Official YouTube channel).
For more info, see this page.