Weekly Segment About LoveLive! Series
School Idol Festival Journal Log is a segment on Inori-D Station which talks about the happenings in the LoveLive! Series — Includes the TV Anime, live show performances, video games, and its related news and updates.
All trademarks and characters used in making this segment on IDS are belonging to their respective owners and companies.
This segment is NO way affiliated or associated with LoveLive! Series, its featured video games, and other related staff and companies in any way.
★ Episodes (Current Season)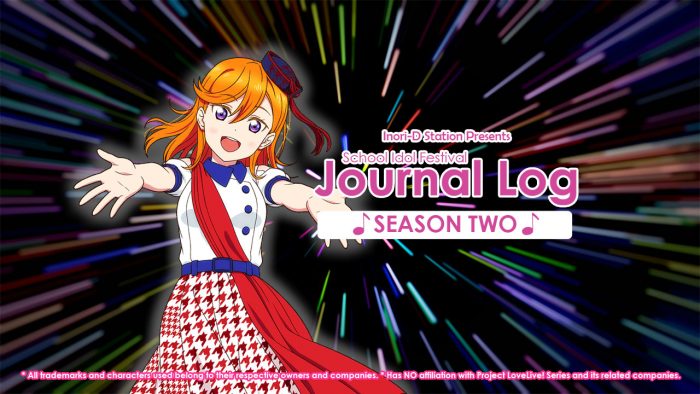 Click or tap the picture thumbnails below to start reading an Episode!
The list is updated every Saturdays of the Week, at 8:30 am PHT (UTC+8)!