The Story of A Hardcore Anime Fan
Intro / Synopsis
You shall be meeting the fictional character, Slob, in the story. It is a blog post series which shall be in a "first person" view of the story teller, who is the fictional character himself. He will tell stories about his life and experiences as an Otaku — an individual who is greatly obsessed with anything Anime, as well as some stuffs in the Japanese culture.
While it tells mostly about the daily habits and acts of every Otaku person in a satire manner, it shows also some psychology and issues which is currently happening right now in the present time, in the world of the Otakus, known as the Anime World.
The stories that you could ever read in this blog post series are mostly based from the actual real-life events, which were encountered and experienced by the blogger himself.
Disclaimer and Reader Warning
These following paragraphs can be indicated and included right before every Episode begins.
All actual real-life people, places, things, and events were having their names replaced with something else. So that in order to protect the privacy, integrity, and rights of those things mentioned in this blog post series.
Some phrases and/or paragraphs may trigger an individual, group, or ethnicity. And some parts of this blog post series may contain profanity, which is not suitable for young readers and audiences. Viewer and reader discretion is advised.
---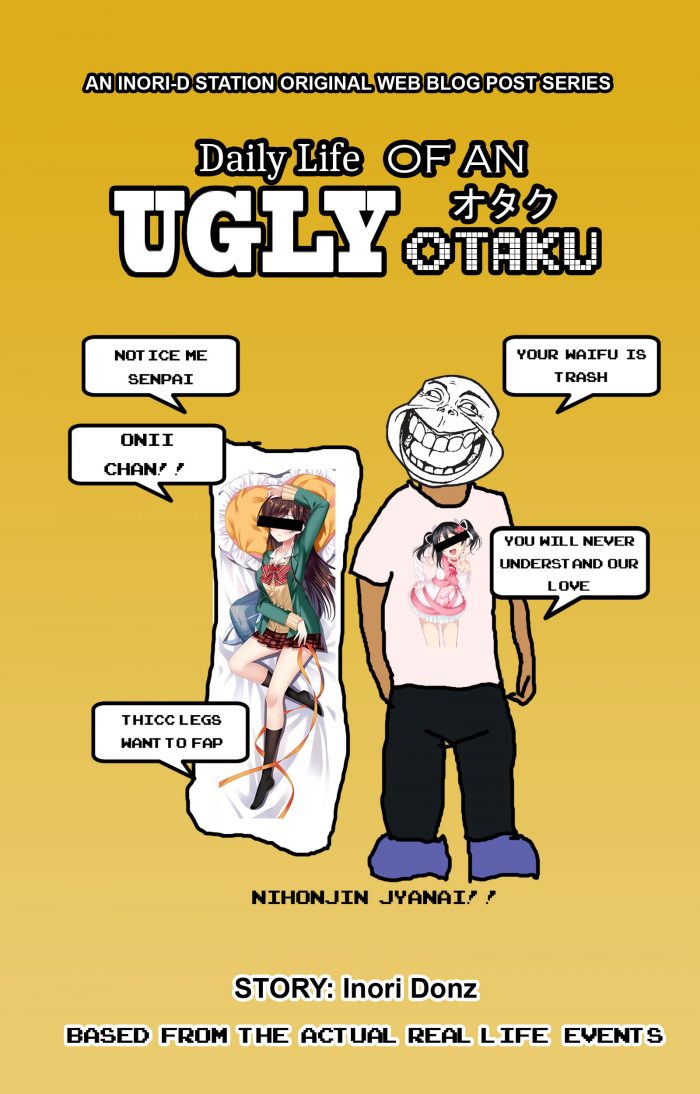 Episodes
This Blog Post Series has been ended.
Click or tap on the thumbnails to start reading!
Daily Life of An Ugly Otaku – #24 (Final)

EPISODE 24 (Final): Indie Idols

---