EPISODE 18: Dear Honoka
Idol Chasers — These are the group of people who were the followers and supporters of these lovely School Idols. They buy ranging from character figures, merchandise, and other items like plushies — a way on how they give love and support them! Because of these people, the legacy and the continuity of School Idols are still continuing to become popular.
Previously, an Interdimensional Agent, named Komari Ohara, has infiltrated the maid cafe where the Idol Chasers are in. She has successfully kidnapped Lierre, leaving the Idol Chasers no choice but to plan a rescue mission for her.
So far, what is going to happen next, as Saki and the Idol Chasers are thinking of a plan? Their first clue here is Lierre's digital tablet book, which was dropped upon her capture by Komari.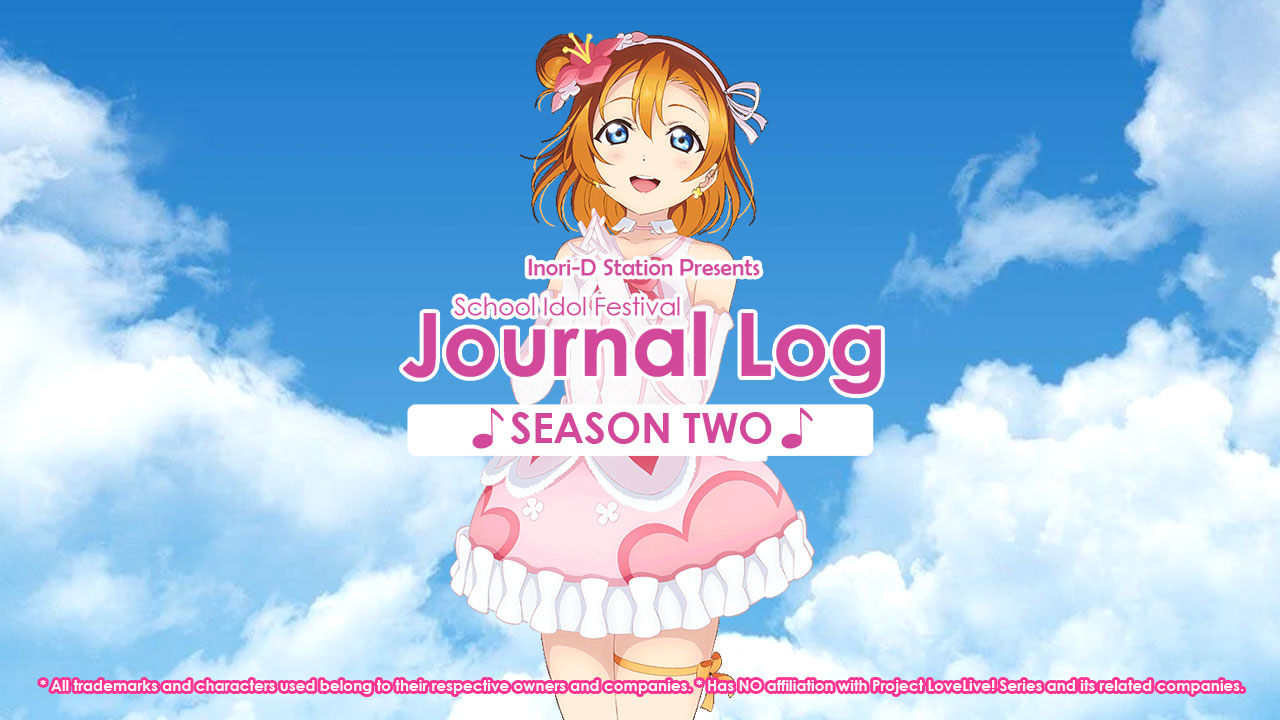 STORY EPISODE
Somewhere deep inside an unknown structure, somebody there is reading a letter. That letter came as a paper plane, in which it was opened by this person herself.
And then, she reads the letter by sentences.
After reading them, the girl named Honoka said, "This letter… It makes me wanna see her in front of me! But then, I am in this deep darkness, where I can't able to get out anymore!"
Honoka cries with tears in her eyes.
Suddenly, a person has popped out from above and she has fallen into the ground. That person is Lierre, and she was captured previously by Komari.
Lierre was able to get up on her knees and said, "I don't really expected that this is going to happen to me."
Lierre was searching for her digital tablet book, but she can't find it and said, "My key in escaping from this dungeon has been lost. And it could be my end of my own life."
Lierre finally saw somebody from her distance. It was none other than Honoka, whom she was looking for a long time when she was a School Idol Oracle.
"No way… Honoka…"
"Oh! It's you! We had finally met again!"
Lierre then approaches at Honoka at a near distance, and she bows down.
And then, Honoka said to Lierre, "Hehe… Don't bow down to me like that! I ain't even a goddess!"
"It seems we are now both at a same boat."
"Yeah. And it seems that we cannot escape from this room forever! We are going to die here!"
"I am sure… I am really sure that our friends will find and rescue us!"
That time, when Komari has captured Lierre, she was dragging her into a pit, somewhere inside an unknown building or structure.
"I am sorry, friend." said Komari as she was about to kick Lierre into the bottomless pit.
"I am really sure, that my friends will rescue me!" said Lierre back to Komari.
"But then, I don't really deserve doing this."
"What did you mean?"
"For now, I have to kick you into this pit hole. You must find a way out there. And there is a person waiting for you inside."
"Person? Who is that person?"
Komari then finally kicks Lierre, making her fell inside the bottomless pit.
Komari finally recalls on what her Commander has told her after she has captured Lierre.
"You just have to put her into the place where she can't get out!"
"Commander! This is not what I had agreed on!"
"An order of mine is an order. Just do it, or you will face consequences!"
"Roger that."
And this ends her flashback.
Meanwhile, at the maid cafe in Akihabara, Saki is having a mission meeting with Chiharu, Takayoshi, Aika, and Sho.
"It looks like we ain't able to trace on where Lierre is to be found!"
"What should we do now? I can't just leave her alone."
"Don't worry, Chiharu! We can do this! We can find and save her!"
"It seems that Sho was able to hack in with Lierre's digital tablet book for some relevant information, yet…"
"I can't able to hack any… Looks like every files and photos here are totally encrypted and unreadable…"
And then, this mysterious man has finally entered inside the maid cafe and said, "It looks like I don't have a choice left in me. I guess it's time to help you guys out."
They were surprised and Saki asked and said, "Who are you? Are you Komari's ally?"
"Obviously not. I am Gen Sakurauchi. I am considered as an Interdimensional Character coming from an another Parallel Universe."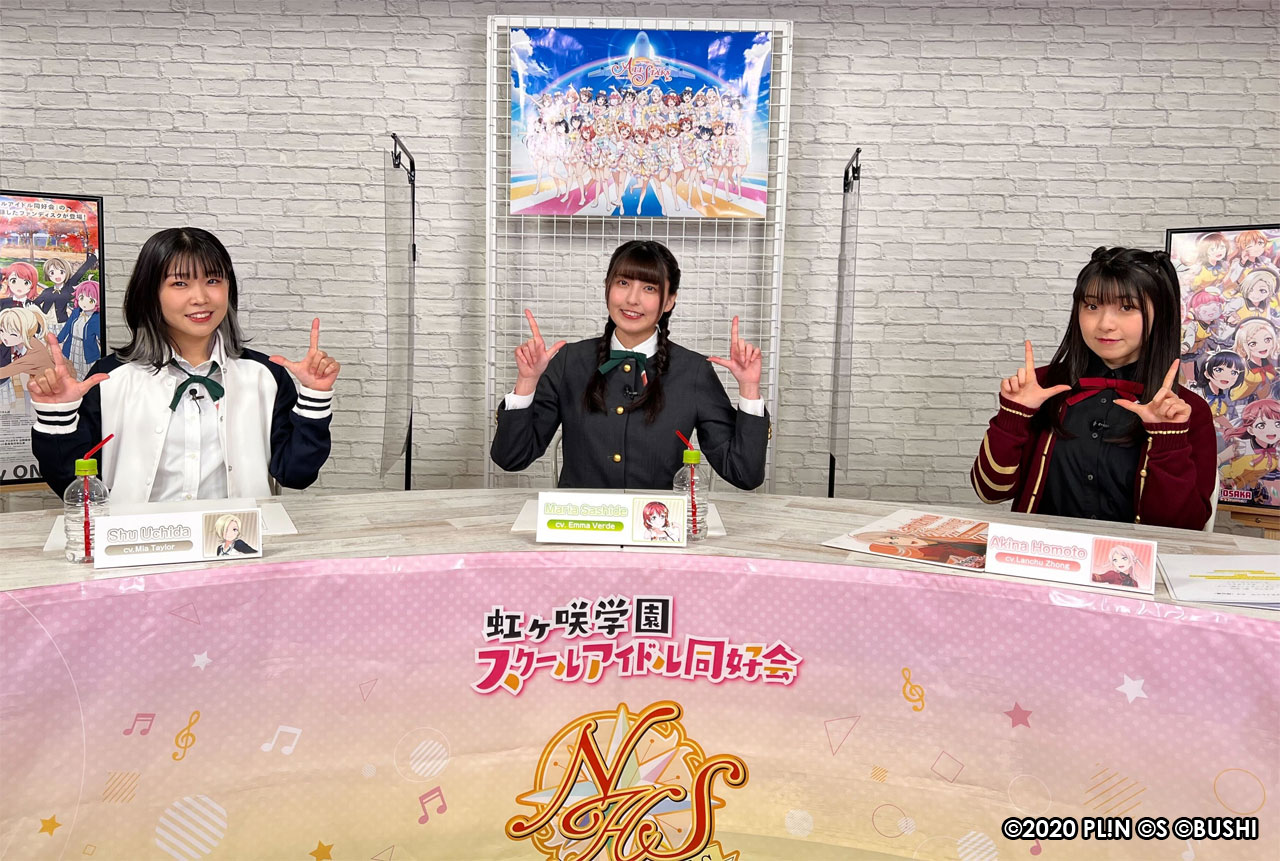 HEADLINES
It seems we are just two weeks away from the "Part 2" of Liella!'s 2nd Live on June. And at the same time, we are anticipating with the trailer announcement video for the upcoming LoveLive! Superstar!! SEASON TWO! Things are getting exciting for LoveLive! fans, so far!
But then, speaking of the Headlines, what are some news and updates which were encountered, so far, in this week?
Nijigasaki Anime SEASON TWO Episode 7 Review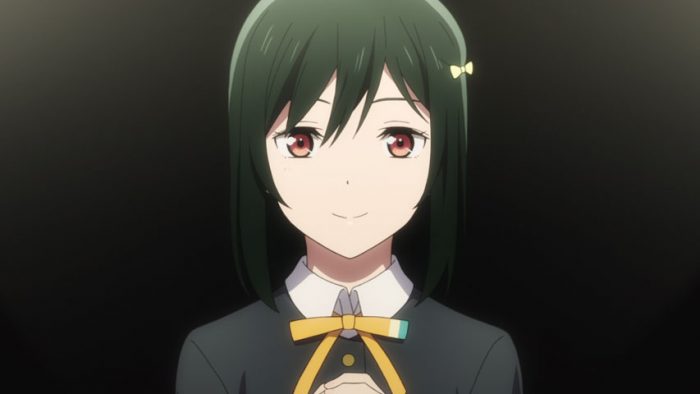 ---
Shioriko can be like an "android", and you can program with some set of protocols or rules for her to follow. But sometimes, she can be hesitant when she doesn't like some things which were happened before. So far, what could be my other impressions in this Episode?
"Uranohoshi Symphony Orchestra" Crew for Aqours 6th Live Revealed
☀️ライブ☀️
6/25(土)・26(日)開催#Aqours 東京ドーム公演

浦の星交響楽団 参加メンバー発表✨
豪華な面々が集結?
公演をお楽しみに?https://t.co/D77vieYl2i

?チケット情報
●二次先行(抽選)
~5/23(月)18時まで
Aqours CLUB 2021にて受付中
●一般発売(抽選)
5/26(木)正午~受付開始#lovelive pic.twitter.com/LvTv1EW6Fr

— ラブライブ!シリーズ公式 (@LoveLive_staff) May 18, 2022
While the Part 3 of the 6th Live is coming closer next month, the team has revealed the cast and crew for the side band, "Uranohoshi Symphony Orchestra". They shall be performing alongside Aqours, at the time before Aqours would appear on the stage, as well as performing during "Intermission" sets.
The crew shall be lead by Tatsuya Kato, the composer and musician himself, as well as with some known composers and musicians like TAKUYA (known for making songs like Sobakasu (Rurouni Kenshin) and W-B-X (Kamen Rider W)), MEG, and others who had previously made appearance in the previous Aqours 4th Live last 2018.
Aqours 6th LoveLive! WINDY STAGE shall be held at Tokyo Dome, in Tokyo, Japan, this coming June 25-26, 2022. Gradual updates shall be given to you in the other succeeding Episodes!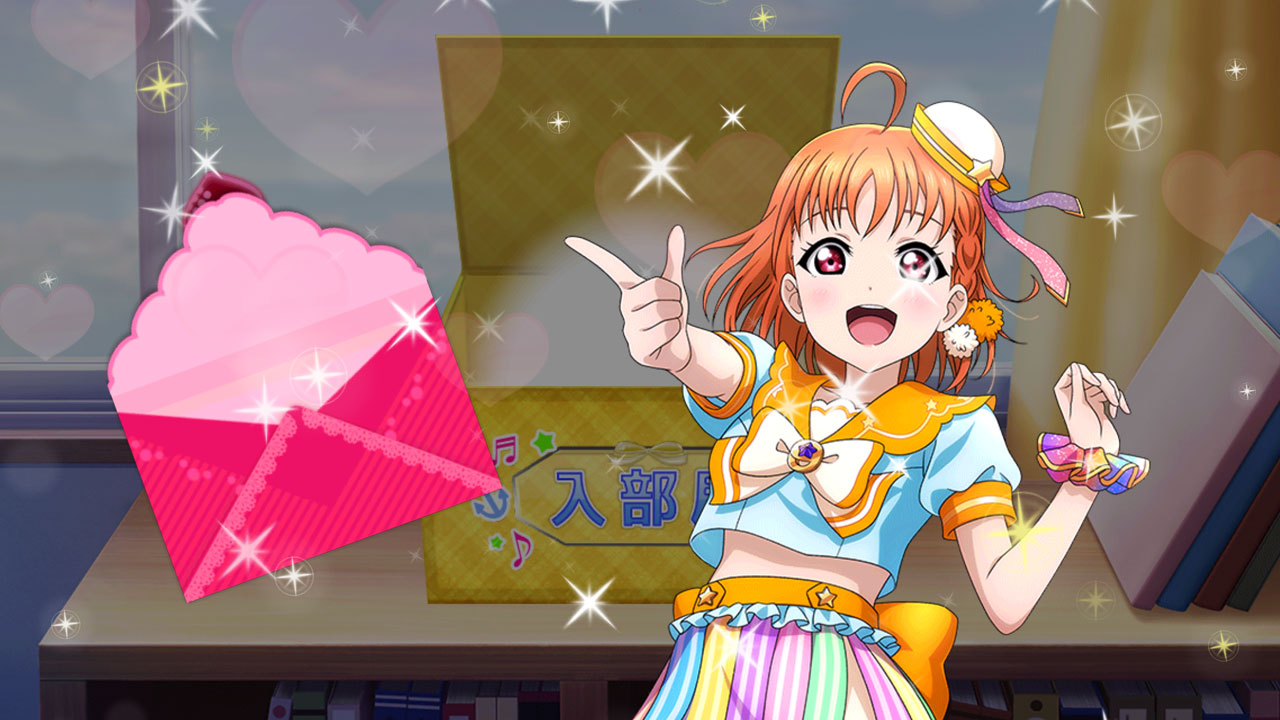 LLSIF HIGHLIGHTS
We are almost ending in the month of May 2022, and the exciting campaigns for the 9th Anniversary of the game is still not running out of its fuel! Such as that the game has introduced us some new Limited Scouting of URs, and some new songs that will appear as "Daily Songs" on your B-Sides!
Find out the news and updates of each by continuing to read below!
Dreamy Live Festival Scouting (DreamFes)
【LoveLive! SIF】

Whether it's signed or not, this is worth a big prize! ✨?#lovelive #スクフェス #LLSIF #スクフェス9周年 #高海千歌 https://t.co/zaVp6Q3IFX pic.twitter.com/z6EsVmWQqA

— INORI DONZ | Inori-D Station (@InoriDONZ) May 15, 2022
Also, they were not finished in attacking us with more and powerful colorful URs for us to scout and to have them in our collection or stable!
This kind of Scouting is a Stamp Scout. So far, it is purely luck-based, though it says that the featured URs, Honoka, Chika, Ayumu, and Kanon, have drastic increased rates. And then, it is just like Honor Scouting format, anyway, in which you might be picking up an other random UR, whether signed or not, at a fixed rate or chance. It's up to you whether you can scout on this banner or not. But then, scouting on the 10th Stamp can give you a UF Sticker/Seal, in which you can use them to exchange them from the Seal/Sticker shop! And in case if you fail to get any of the featured URs in the banner, there is always an option to get them using at least 5 UF Stickers.
For my Scouting Status, I had recklessly used my 50 reserved Love Gems in this banner, notably in my JP Side account. By a miracle, I got the featured UR Chika by luck, and that was acquired by just only ONE 11x Scout! Whether that UR is signed or not, I shall still take it, because that one is already worth a big prize!
If you got time, maybe you can check this one out! And it shall last until the end of May 2022! Will this be a happy conclusion for the game's 9th Anniversary Celebration? Who knows that there could be more on June 2022, after this month?
New Aqours Daily B-Side Songs! (Part 2)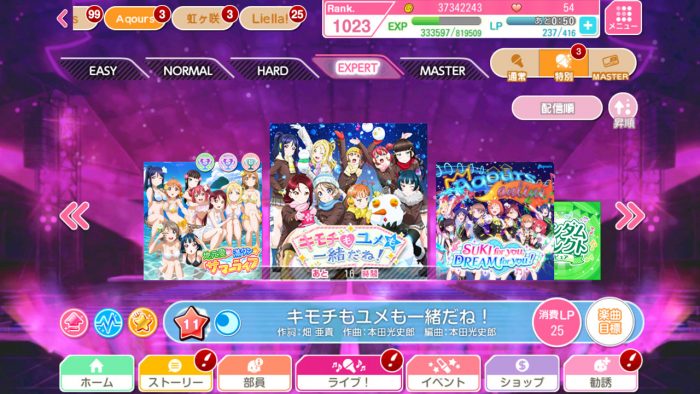 ---
This was already documented and highlighted at the previous Episode 16!
To educate you very well, these four songs are coming from their Duo-Trio WINTER VACATION Album CD, in which they were used also in their previous WHITE ISLAND and 6th Live OCEAN STAGE live performances! So then, you already know them, right? And basically, they were harder than a regular Hits Sides song!
Finally, are you able to land a Full Combo Finish on every single difficulty of these new B-Side songs? In fact, there is no need to be in a rush, if you haven't done it yet.
Liella! Costume Contest
?みんなで決める!スクールアイドル衣装コンテスト2022?#スクフェス9周年 を記念して、Liellaのメンバーに着てほしい衣装を募集します?

今回のテーマは…「小悪魔」
ぜひご応募ください✨

応募受付期間:5/16(月)~5/27(金)
詳細はこちら⇒ https://t.co/fOPL6GJ2RT#lovelive #スクフェス pic.twitter.com/MFZZNRZHTw

— 【公式】ラブライブ!スクフェス事務局 (@lovelive_SIF) May 16, 2022
Help the Team Liella! to have some ideas for their next costume set to be released soon in the game! Recently, it was announced that there would be a Costume Contest to be done!
I don't know if it applies to all. But then, it's better to participate within Japan to get some exciting prizes when won!
You can read your in-game notifications about the details of this costume-making contest! And if you are going to join, good luck! So far, the theme of the costume for that contest is "Little Devil", and you should think of an idea on what kind of Little Devil costume should you make for the girls of Liella!
So then, it's time for the fans to use their own imaginations to create some Little Devil costumes!
Liella! First Song for LLSIF!
?Liella! ×スクフェス コラボ楽曲制作決定✨#スクフェス9周年 を記念して、Liella!とスクフェスのコラボ楽曲の制作が決定いたしました?✨

詳細は後日発表いたします?
どんな曲になるのか、続報をお楽しみに?#lovelive #スクフェス pic.twitter.com/P86JX0jybr

— 【公式】ラブライブ!スクフェス事務局 (@lovelive_SIF) May 16, 2022
And as part of their ongoing "9th Anniversary" Campaign, the Liella! team has announced recently that they are going to have a song or single, which is dedicated for LLSIF! And you already know about this kind of format, isn't it?
If we have μ's with their song Takaramonos, Aqours sub-units with their songs, New Romantic Sailors, Braveheart Coaster, and Amazing Travel DNA, what could be for Liella! this time? This is something to look forward into, and you should be following their feed for updates about this!
Round 26 Companion Match (Results)
【LoveLive! SIF】

LLSIF 9th Anniversary Month 2 (1st Half)

? EVENT REPORT ?

<μ's> Round 26 Companion Match

Points: ? 524 | 7,221,564 pts.
Score: ? 1,830 | 10,705,514 scr. (Yume no Tobira)#lovelive #スクフェス #LLSIF #スクフェス9周年 pic.twitter.com/ay5cufGf7J

— INORI DONZ | Inori-D Station (@InoriDONZ) May 15, 2022
For the final results of the Event, I had retained my Gold Tier Rank once and for all.
While finishing on a Gold Tier Rank with Rank 524, I had placed this time on a higher Tier Rank, in terms of Score Rankings! It is all thanks to my Encore Meta Team that I had formed, in which most of the players now are using today as the new "trendy" meta team. Therefore, I had finished it with a Silver Tier Rank, with a final ranking of 1,830, with the MASTER song, Yume no Tobira.
Basically, everything is not yet over for my Global (EN) Side, as it is going to fight one more time in the next Event! See below for more after this paragraph or highlight!
Round 34 Challenge Festival
【LoveLive! SIF】

LLSIF 9th Anniversary Month 2 (2nd Half)

<Aqours> Round 34 Challenge Festival

This grinding will be A LOT LONGER, so as long as it is landed on every months that has "31 Days".

Details on #IDS_SIFJL_S2 EP 18.#lovelive #スクフェス #スクフェス9周年 #LLSIF pic.twitter.com/IEMhmdqo47

— INORI DONZ | Inori-D Station (@InoriDONZ) May 19, 2022
So then, are you ready for another round of the Event for this month? This time, it shall be the second half of the monthly Events! Try to become victorious in this one.
As I have said before, my EN (Global) Side shall be frontlining with this Event, instead of my JP Side! And it shall last for 11 days, so as long as it is landing on every months that has 31 days!
The UR Rewards to be obtained are Aqours 1st Years! Defend your rank, and be victorious!
Read the Guides Here: https://inoridonz.com/2021/12/21/llsif-challenge-festival/
Highlights shall be written on the next Episode, while the final results shall be on the other Episode! This Event has already started since yesterday! Good luck in your grind, Idol Chaser!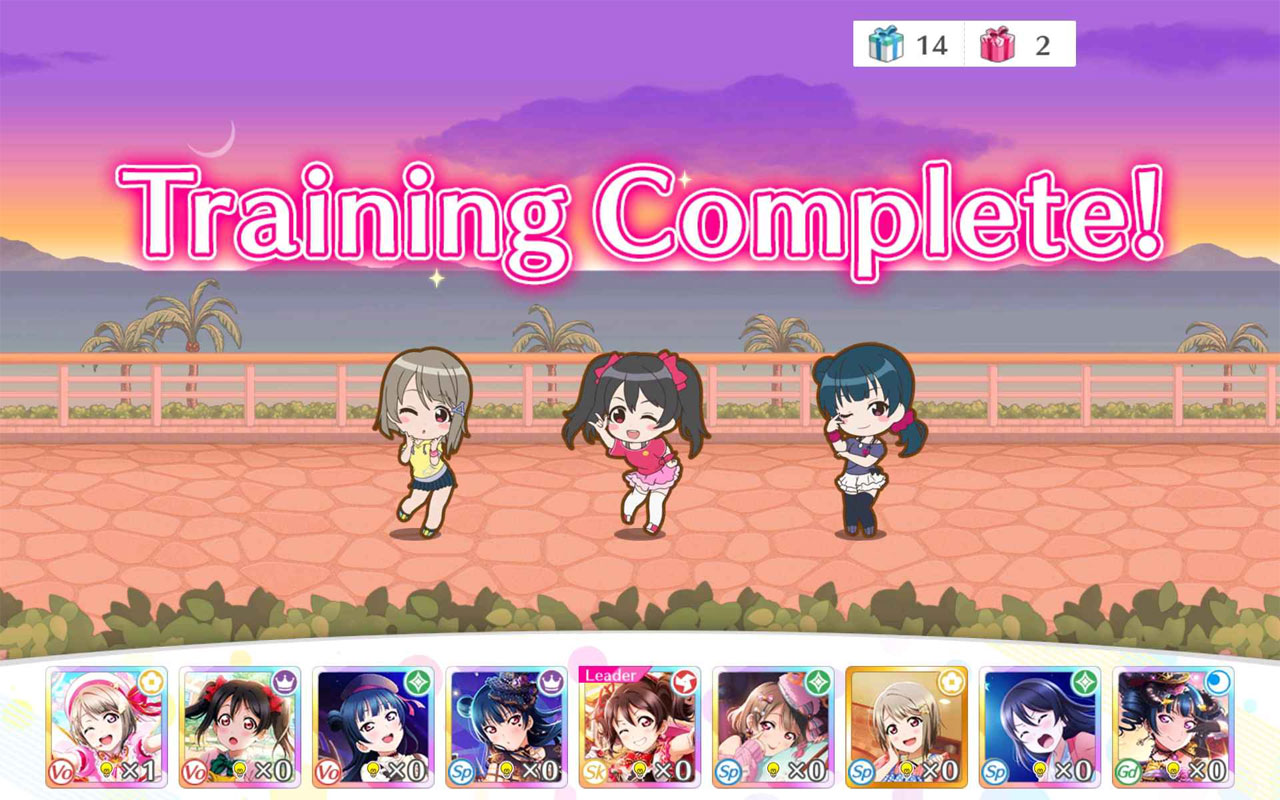 ALL STARS HIGHLIGHTS
What's new in ALL STARS? Make sure to read the concurring stories as the TV Anime SEASON Campaign is ongoing! You can get some exciting items, like UR Scouting Tickets, as well as getting some Star Gems when you read a concurring story! And don't forget also to check out those limited songs that are appearing in your game — They have also appeared in the Anime!
Other than those, what are some other updates found?
School Idol Channel Weekly Bulletin
So far, who has dominated? Did your best girl top, or did she flop?
JP Side – #59
| RANK # | SCHOOL IDOL | GROUP | AVERAGE CHEER POINTS |
| --- | --- | --- | --- |
| 1 | Ayumu | Nijigasaki | 7,631 |
| 2 | Setsuna | Nijigasaki | 7,469 |
| 3 | Kotori | µ's | 7,306 |
| 4 | Eli | µ's | 5,934 |
| 5 | Shioriko | Nijigasaki | 5,827 |
| 6 | Kasumi | Nijigasaki | 5,254 |
| 7 | You | Aqours | 5,185 |
| 8 | Kanata | Nijigasaki | 5,014 |
| 9 | Ai | Nijigasaki | 4,849 |
| 10 | Hanamaru | Aqours | 4,631 |
Global Side – #46
| RANK # | SCHOOL IDOL | GROUP | AVERAGE CHEER POINTS |
| --- | --- | --- | --- |
| 1 | Setsuna | Nijigasaki | 6,335 |
| 2 | Ayumu | Nijigasaki | 5,576 |
| 3 | Shioriko | Nijigasaki | 4,726 |
| 4 | Kanata | Nijigasaki | 4,567 |
| 5 | Ai | Nijigasaki | 4,333 |
| 6 | Kotori | µ's | 4,297 |
| 7 | You | Aqours | 4,083 |
| 8 | Eli | µ's | 3,964 |
| 9 | Dia | Aqours | 3,896 |
| 10 | Umi | µ's | 3,635 |
---
Hoho… Look at the Global Side. They all have Nijigasaki Girls on the top five spots! Sorry, JP Side, but you ain't too close!
But then, the JP Side wins, in terms of Average Cheer Points!
So far, of what I had said in the previous Episode, the closest School Idol to celebrate her birthday is Ai Miyashita! So then, on the next School Idol Channel Ranking period, you all must switch to Ai Miyashita's channel right away! And did you know that you could get bonus upgrade items, when you are at her channel, at the time when her birthday is now up?
So then, see you at the next weekly bulletin — Next Episode!
STORY: Cutie Wonderland
⠀//
ストーリーイベント&ガチャ開催のお知らせ!
?・*:.。「カワイイ☆ワンダーランド」。.:*・?
\\

テーマはゆめかわ!

― 新登場 ―
 報酬:#星空凛
    #東條希
    #三船栞子
ガチャ:#渡辺曜
    #中須かすみ
    #高海千歌

▼詳細https://t.co/OexESoDzOQ #LLAS pic.twitter.com/TEaT02bLlM

— ラブライブ!スクスタ公式 (@LLAS_STAFF) May 18, 2022
The Featured Event UR to be obtained is Rin Hoshizora, and the other SRs who can be obtained by grinding are Shioriko and Nozomi. The Event is going to start tomorrow, after this Episode was published!
This is going to be an another Event again, where your Skip Tickets are always your best weapons! So then, good luck in your hard grinding!
And as usual, I am going to give my progress report, as well as my other highlights next Episode! Look forward into it!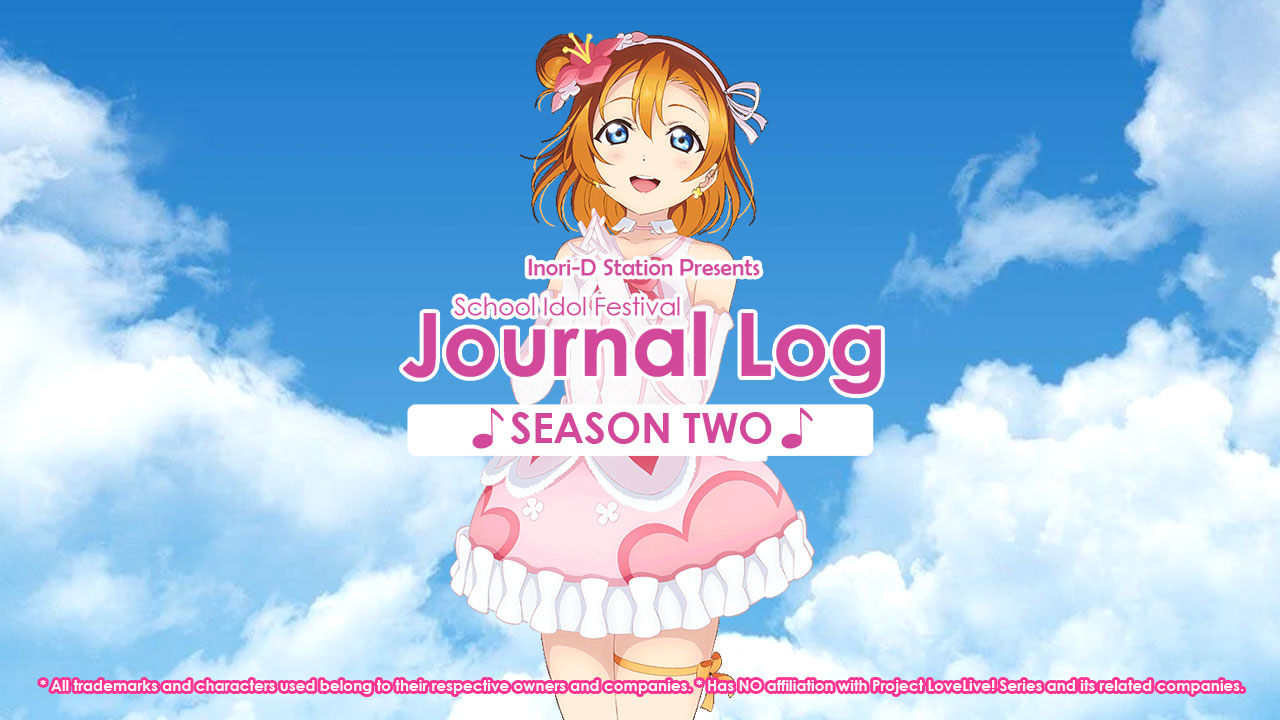 STORY EPISODE (EPILOGUE)
Sho finally joins the conversation and said to Gen, "I think I know you! You are the guy whom I had talked with, last time! And also, you helped me in getting my Yohane plushie doll from the Gacha Crane Machine!"
"So, you remembered. But then, as I am going to help you out in your problems, will you help me as well?"
"Why not? It is basically, I wanted to return the favor that you did to me last time!"
"Well then, I am going to tell you on where Komari is hiding now, along with her captured person."
Minutes later, when they had learned on where Komari could be hiding, Saki finally initiates their new mission to the Idol Chasers.
"You have to go near to the mountains area! You just need to go with Gen because he knows on where Komari is hiding!"
Finally, Saki commands the Idol Chasers.
"Idol Chasers, stage start!"
"S.I.F. !!"
And then, back at the deep room, Lierre is talking with Honoka.
"It is really fun to talk with you, again, my dear Honoka."
"Oh… Don't make me blush…"
"Yeah, you have already. But still, we are going to die together in this place."
"If that's so… Then…"
Lierre pauses a bit. And suddenly, she began humming with that song, and she tries to sing along with it.
"The little bird's wings have finally grown large,
It's a day to take flight…" (English translation from the song, Bokutachi wa Hitotsu no Hikari)
Honoka recognized that song and said, "That song… You definitely remembered it!"
"It is because, this is the only song that I knew when I had finally saw you singing at your final live performance."
"I see. So then, will you sing that song again?"
"Okay, dear Honoka. I shall sing that song again for you."
"This time… I will sing along with you!"
"Okay. Let's try it!"
"Now, let's do our best together! Let's sing!"
And so, both Honoka and Lierre are starting to sing that song.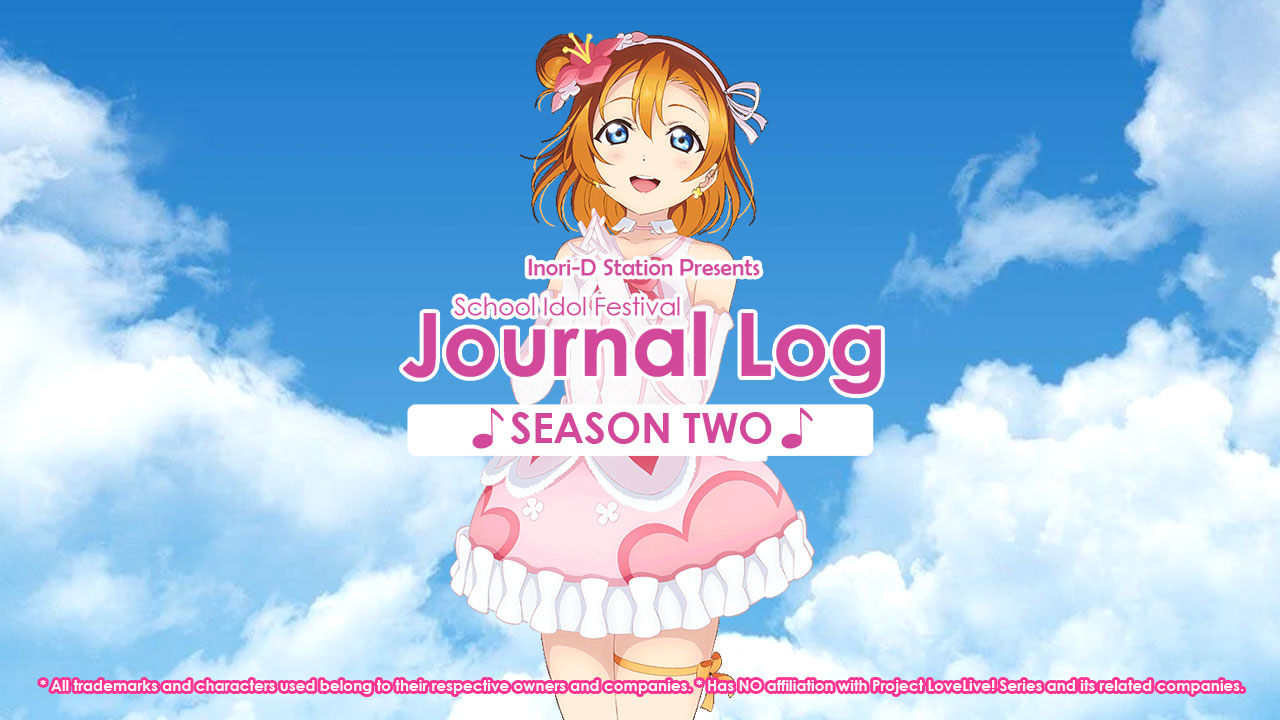 NEXT PREVIEW
You have been seeing your favorite School Idol singing and dancing on the live stage, and we cheer for them! At the time after you shouted "Encore", and they come back, are you willing to continue to follow them? This time, you can sing along with these School Idols at the end of their live performance!
Next time on School Idol Festival Journal Log SEASON TWO, "Let's Sing Together!".
Now, let's make our dreams come true together!
The Bonus Stage
---
The girls of Nijigasaki are back in this second season! Shioriko Mifune, Mia Taylor, and Lanzhu Zhong are now added to the stable!
Once again, these girls are seeing each other — sometimes as friends or rivals everyday.
They all have one, common dreams! And that is, somebody like Yu Takasaki, can support these twelve girls in making their dreams come true!
And once more, they are chasing for their dreams, along with their new friends and rivals at their side!
So then, they wanted to have an Event once more, in order to put these girls, whether friends or rivals, together! This Event is called as the "School Idol Festival".
However, the different concurring activities in school can make themselves having a hard time organizing this come-together Event. Can Yu be able to put these girls together, and make their dreams come true? This is the story of Yu Takasaki and the twelve School Idols, in their quest for unity and with their rainbow-colored friendship adventures!
LoveLive! Nijigasaki High School Idol Club SEASON TWO!
Starts airing and streaming on April 2, 2022!
For overseas simulcast, check with your local Anime licensors per region for the time and availability in your area!
Also, LLSIF and ALL STARS in-game celebration campaigns now going on!
Official website:
https://lovelive-anime.jp/nijigasaki/
RETURN TO MAIN PAGE BACK TO HOME PAGE