Wings of a Green Butterfly
This blog post may contain minimal spoilers. Please read this only if you had seen this Episode.
Inori-D Station strives to give spoiler-free Episode Reviews and Impressions in this post.
Overview (Story)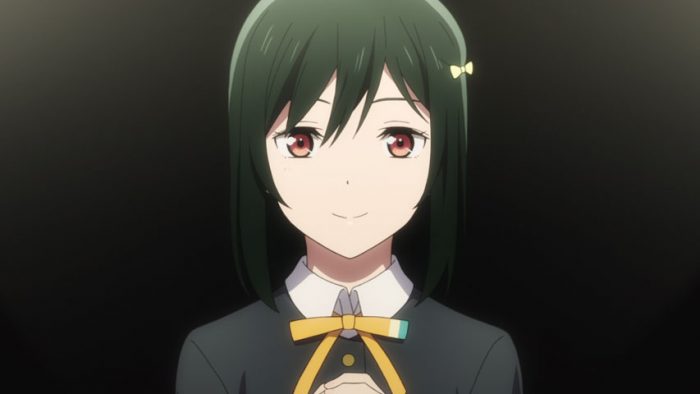 The week of School Idol Festival in Nijigasaki High School has begun, with all of the schools that are participating and performing each day. Shioriko got a past where she witnessed the memories of her older sister, Kaoruko Mifune, as a School Idol.
Shioriko got a dream, and her older sister wants her to become a School Idol. But then, the sad and crying memories of her older sister as a School Idol has put her into traumatization, thus never wanted to become one and has become hesitant. And then, the Nijigasaki High School Idol Club girls and Yu Takasaki grouped together and they talk to Shioriko one more time.
Review
Let's go with the review part!
Actually, the arc is now centered with Shioriko Mifune, who used to be the 10th member of the School Idol Club, and the first member who joined with those nine initial girls!
First let's examine with Shioriko's character. She is more of a "formal" type, and she is a type wherein she can act as your "personal guardian or maid". If you told her to do that thing, she can do it for you without hesitation! Something like, for example, "Shioriko, give me a list of school clubs who participated in the cultural festival". And she would reply to you as, "Understood. I will give them to you immediately." Shioriko is something like an android, who can be serious and neutral. And you can program her with a set of protocols or rules that she can follow in order to satisfy your needs! But then, don't set her some rules that she can't able to do without a proper knowledge. Shioriko is sometimes hesitant, and she can do anything except being a School Idol, as told by her older sister, Kaoruko Mifune.
Second, for the story, I think this one has given more emphasis than just reading the ALL STARS in-game Main Story. Which in fact that I had found out Kaoruko's back story, at the time when she is still a School Idol, I had truly understood the importance of helping each other out, rather than standing out on the live stage alone just for yourself. When you witnessed and being traumatized by the things you see in your past memories, you can tell that you are becoming hesitant and you are always having second thoughts. For the things I have learned, it shall be mentioned in my last paragraph of my review,
And finally, for Shioriko's song and MV, I am having thoughts that her costume and the background aren't really matching, for me. The costume is somehow reminding me of a particular video game character, in which she is also wearing the same kind of hat, and the design of the costume as well. Since the theme is mostly history and time travel (i.e. library books and clockworks), I think, for me, they should have focused with her costume, which would eventually match with that theme mentioned. Something like a combination of black and green/teal color scheme, perhaps? And then, I really loved the song, only if the theme and costumes do match with it.
And to end this Episode Review, I have learned that what we have witnessed in the past should not be happening ever again in the future. It is in the sense that we could move on from our past, fight the present, and we must fear the future. And also, someone like Shioriko should not be hesitant. It is because she ain't even trying it out yet for herself! Sometimes, we should need to try it out first before we could even complain. And nothing will ever happen if we ain't trying!
Nijigaku Throwback!
For our today's Nijigaku Throwback, here it goes! It also came from the Parallel Episode Number, same as with this Episode Number!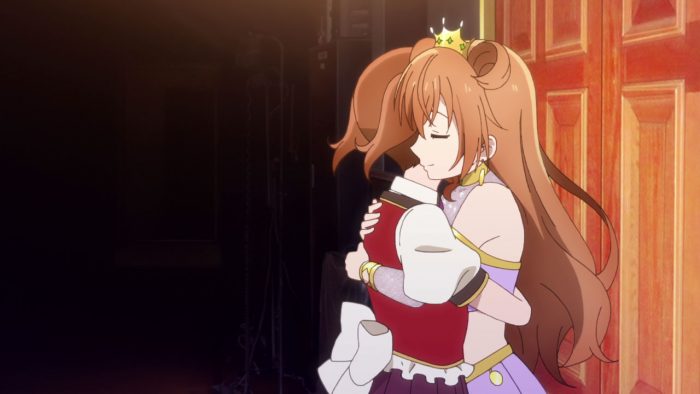 ---
If Shioriko got a big sister named Kaoruko, who is also a School Idol in the past, Haruka got a big sister also, who is named as Kanata!
Both elder and little sisters need some love and nurturing, at the times that they were sad, depressed or even losing the spirits or being demotivated. So then, they were always destined to be rivals in real life, but in the end, they have only one common goal. A common goal is the time that they were always destined to fight and work together in order to achieve victory!
And then, let me take this one particular dialogue from my Story Character in my SIF Journal Log Segment on IDS, Episode 16:
"That's the Spirit, Haruka! Whether friends or rivals, School Idols love and support at each other! You can be both a School Idol and a Supporter!"
It says that girls can be both a School Idol and a Supporter. Remember that it doesn't matter whether you can be friends or rivals, so as long as you have one common goal to be successful.
Series Info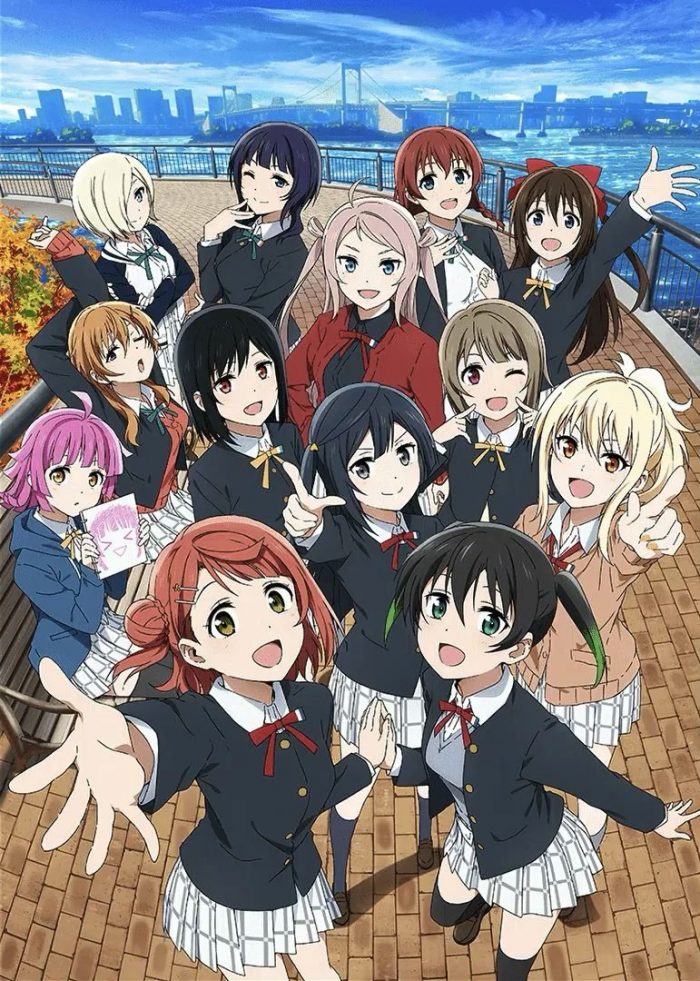 LoveLive! Nijigasaki High School Idol Club SEASON TWO has been started airing and streaming in Japan and overseas since April 2, 2022. Available in some streaming platforms (Bilibili, Crunchyroll, and on its LoveLive! Series Official YouTube channel).
For more info, see this page.