Will these kind of screenings be back after pandemic?
It's almost three years, since the chaotic and dreadful coronavirus pandemic (COVID-19) has killed millions of people worldwide. And also, it has put some prestigious and amazing mass-gathering events on hold, or otherwise being delayed or cancelled forever. Because of this, a lot of people had stayed inside their homes, being unable to go outside, or otherwise not able to organize and attend these kind of events.
Before this coronavirus pandemic and localized lockdowns happened per every region, did you know that there are some delayed live viewing events (DLV) and screenings that made it somehow?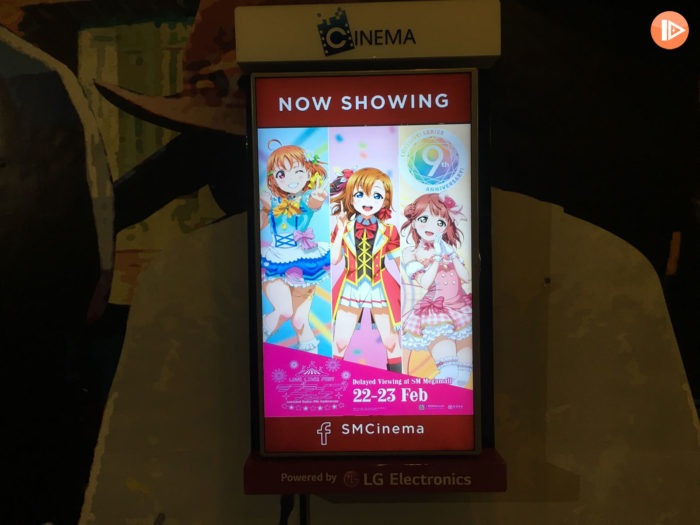 Related post: Event Report: LoveLive! Fest Delayed Viewing
Also, at the time when the COVID-19 situation is definitely going worst to bad, or vice-versa, some Event organizers in Japan have thought of a strategy, so that their live performances won't even be cancelled without having their live performers be infected with this contagious virus.
Beginning with LoveLive! Sunshine!!'s Aqours, in their Online LoveLive! Event, this is where they had thought that their paid live streaming service strategies had gone effective, somehow.
Related post(s): Aqours Online LoveLive! Mission Report!, Aqours Countdown LoveLive! Mission Report!
Ever since then, the paid live streaming Events were still on, even though that the pandemic is bit settling down.
So then, what the difference between attending a DLV (delayed live viewing) event from the actual live viewing or the paid live streaming one? Here is some difference.
The live viewing (or paid live streaming) is only one-shot one-time viewing for experience. Once the live is over, the "archival replay" is available for viewing for at least a week after its live. The only thing is that it's more costly and expensive, especially if you are going to watch it alone. So the thing is, in order to make things affordable, the one who paid for the live stream is eager to share it to his or her few friends to watch. And the friends who watched along with him or her are eager to pay for the stream — a bit cheaper from the full price. In the sense that the streaming price is literally divided to make things cheaper! Yep, and that's a tip! However, the only thing that is a downside is that we cannot receive any items, or "freebies" from the event itself. It is a fact that you paid for the stream to watch, but you can't get anything like freebies of some kind. We can call these freebies as souvenir items from the event!
Let's go with the delayed live viewing (DLV) next! Although you could watch that LoveLive! concert event in a delayed date (about a month after), there are some perks. Like paid live streaming, it is costly and expensive. But the difference from the paid live streaming one is that you could receive some incentive freebies. Those freebies can be a Japan-imported item, and an exclusive item which was coming from the official licensor or distributor itself.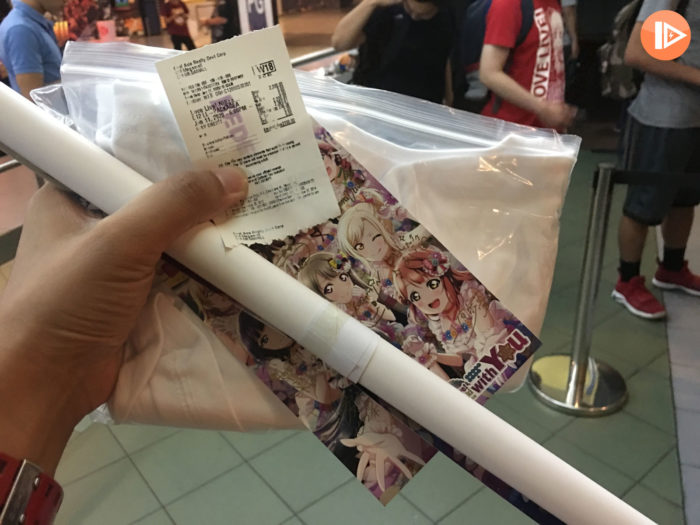 I am really missing going out to go to SM Megamall in order to watch those kinds of DLV events again. But the question is… Will they ever be brought back?
In my recent conversation with ODEX PH (ODEX Private Limited), the licensor of some Anime movies in SEA regions, I had asked the following in this message below:

"Hello there!
We had saw a lot of Anime movies (and some fan screening events) being screened in some SM Cinemas and related.
I was just wondering.
Will you ever be hosting back the Delayed Live Viewing (DLV) Concert Events on SM Cinemas, notably from LoveLive! Series and such related?
Thank you very much!"

My message to ODEX via Facebook Messenger last February 22, 2023.
Recently, at the date on when this post was published, they had finally replied and said:
"Hi, thank you for your interest! Please stay tuned to our Facebook and Instagram for the latest updates on upcoming releases! :)"

Their reply on my message above.
However, they did not mention whether they shall be releasing LoveLive! DLV Events in the future. It is really uncertain on when they shall be doing it again, even after the coronavirus pandemic strain has really settled down.
And to answer the blog post question above: The answer is still uncertain and undecided.
As of present, LoveLive! Series has released more Overseas Paid Live Streaming Events outside of Japan, in which it can be watched elsewhere, which also included Philippines. Somehow, these series of paid live streaming events are coming consecutively every weekends. It makes some people to even think more if he or she is going to attend that one or not.
But for me, I really missed the times that DLV screenings are a thing when LoveLive! Series was still a hit, even before the pandemic has begun.
DISCLAIMER: ODEX Private Limited is the official Anime licensor and distributor for most Anime movies and some few Anime shows in its SEA territories, which include Singapore and Philippines. The blogger (Inori Donz from IDS) has no affiliation nor association with ODEX upon creating this blog post. And any opinions expressed in this post is responsible for any damages or issues caused by misleading information.