Today's featured character is… Umi Sonoda!
Character Info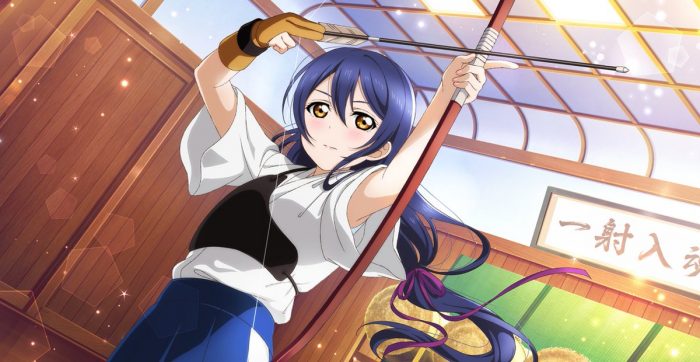 Umi Sonoda is the fourth member of the School Idol Group, called the μ's. She is also the childhood friend of Honoka and Kotori, when she was still a kid.
Umi falls under the sophomore year, along with Honoka and Kotori, in Otonokizaka High School. She was also a member of the archery club, and she was skilled in using bow and arrow to shoot. She is sometimes using her skill name trademark, "Love Arrow Shot", in some other media.
Umi's specialty is being serious and hard-nosed, and doesn't usually like any practical jokes nor funny acts or cheating. She is also strict when it comes to School Idol Exercises or training, and also considered to be the "frontline coach" of the School Idol Group, called as the μ's.