Save the Humanity ~One Thigh at a Time!~
This review post may contain visual and contextual spoilers. Please read at your own discretion.
Don't know on how to watch or stream this Anime show? Then check out my streaming guide page for more info!
Overview (Story)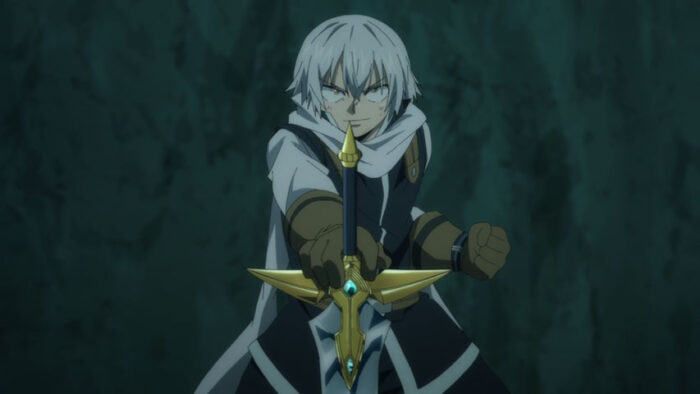 Touka and the others were successful in infiltrating Diego's hideout, and until Anri's brother, Friedrich Norstein, is in the way. Diego has found finally on where Touka and the others are. Touka then challenges Diego into a fight-until-death duel!
Touka got collapsed after overdosing himself with the Souma Drops, just in order to keep his Mana up. Kyle Ozment steps in, and he buys time to distract Diego in order for Touka to wake up again. Touka then ended up in Sion's World and finally meets him. Time is almost over, and will Touka be able to defeat Diego, in order to stop the humans from turning into demons?
Review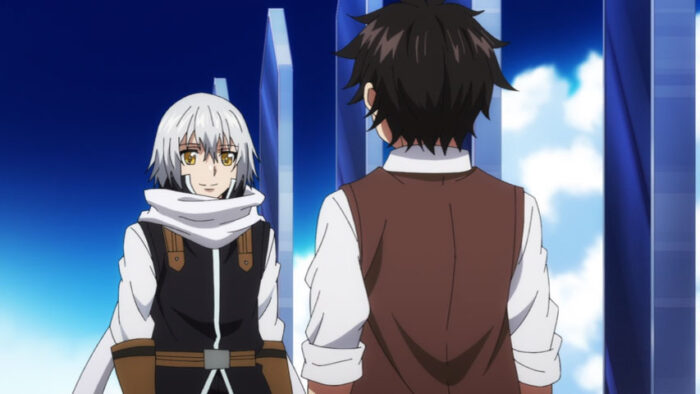 I had decided to do double Episode Review post this time, since the previous Episode 11 doesn't really give me enough insights. But anyway, let's proceed!
Let's have some observation with the side characters. Belarco doesn't do anything much here, and he is seen standing from a far distance, while watching the main characters and villains smashing and clashing with their claws and swords. Then after few seconds, he was never seen again. And on the other hand, Esel Borgnine did really appear in between, but she is seen for a few seconds while commenting on Touka's battle scene. So far, they are more of commentators than just being extra side characters. Yep, so much better than the loner Belarco.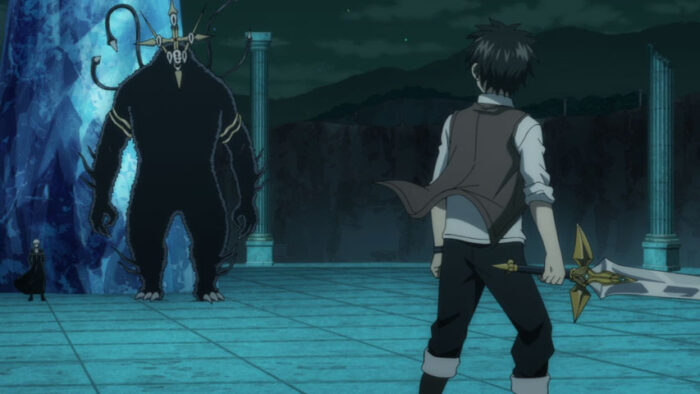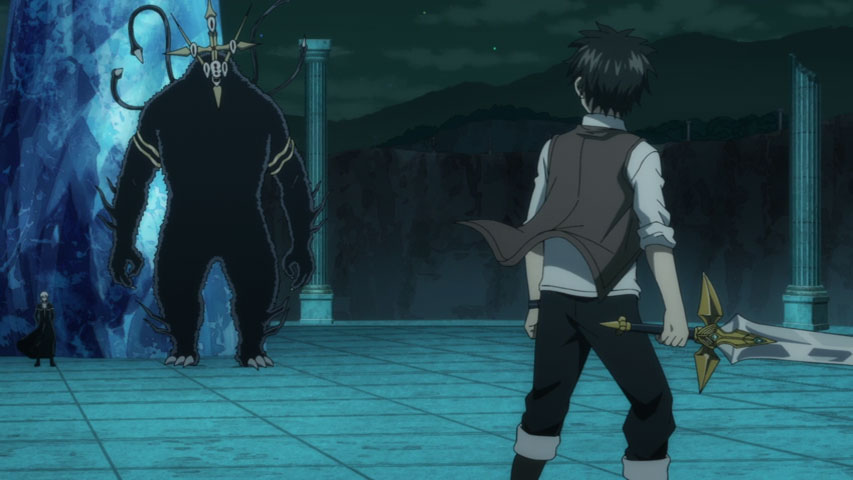 So then, the other side characters were never gotten some screentime until the season is over. What I can say is that they just popped out from nowhere, and they will disappear eventually after screentime. Especially on their own "short time" battle scenes, it seems everything's rushed.
For the usual "dirty" and "recycled" plots, every serious moments would eventually get some "kill jokes" cut ins. Such as that, Kyle did really make a face turn, while overshaking Anri Hazeworth's hands. And Yuna will make a loudy comment on them. That's an example!
Going to the one of the main villains, Diego Valentine. During Episode 11, he was along with his giant devil monster, Vertex. When they get up to the duel zone, he was already seen possessing Vertex, while his real body was never seen everywhere. I didn't really see his scene merging with the giant devil monster.
Noting for the two Episodes' inconsistencies, I have seen something in which it made me confused a bit. Such as that, from the part in Episode 11, who's that person in which Marguerit has saw when she turned around? And then, at the later part, I had never get to see that "mystery" person at the next Episode.
Of course, some foreshadowed characters could really mean that it is really hinting me that there could be a second season at anytime. If that's the case, then I am really prepared!
Story or plot is just basically slow-paced again. And the reason why I did a double Episode Review this time (Last week, I didn't do any review because I am lazy) is because I want them to be combined into one resolvable plot, where I could get enough insights this time. At least, I had gathered some, and at the same time, I was able to get observation.
Of course, the "after-saving-the-world" scene could really be included in the last part. Yep, and some finale do really include some more explicit scenes here. Yep, just like those other "ecchi" Anime series, where the ending is mostly made up of these kinds of lewd scenes.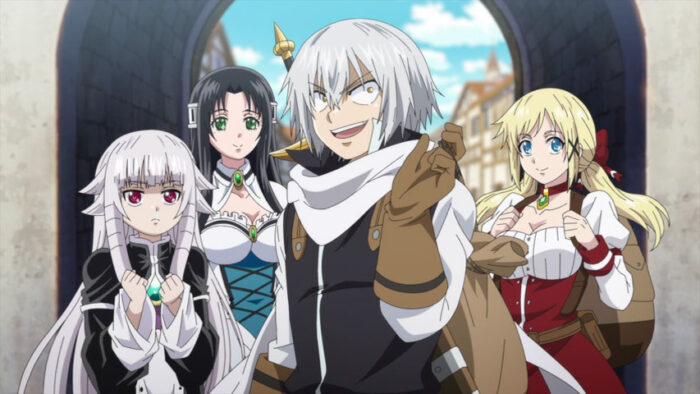 Nothing to learn much here. And overall, even if I combined these two climax Episodes into one Episode Review post, nothing seems to be changing at my own ratings. In fact, both of them got a low rating. But when I average them, my score would be…
My Rating: BAD (2/5)
Yep, continuity can be a possibility here. In other words, SEASON TWO can be possible! Just wait… if there's any!
Series Info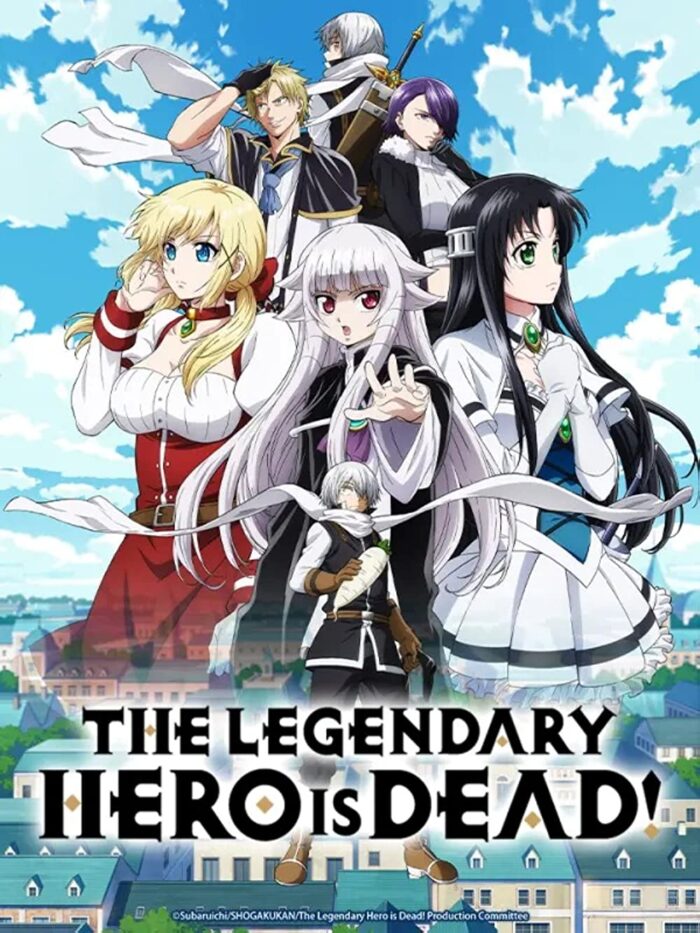 Censorship and other differences between the licensor versions are present.
This Anime series can be watched on Crunchyroll, MUSE Asia, and on Bilibili Asia app. Please check out local listings of your Anime licensing company for the details about time and availability.
Series Info | Episode Reviews Archive | Streaming Guide