Featured character today is… Mari Ohara!
Character Info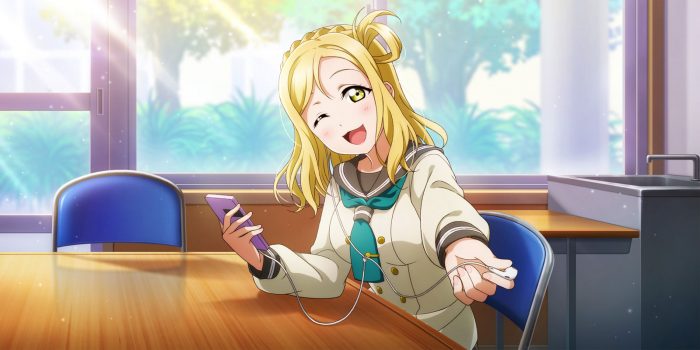 Along with Dia Kurosawa and Kanan Matsuura, Mari Ohara is a third-year student in Uranohoshi Girls' High School.
Mari lives on a hotel in Awashima, which was managed by her parents. She doesn't usually ride trains, but a helicopter instead in order to transport into various destinations.
She is also found to be the school's student council head.
Mari likes to play jokes and tries to play with mischievous acts. She is somehow weak when it comes to solving some complex riddles, or anything that requires her brains to solve them. And her favorite music genre is anything which is in a line of rock music, preferably metal and punk.