Kill the Traitor!
This review post may contain visual and contextual spoilers. Please read at your own discretion.
Don't know on how to watch or stream this Anime show? Then check out my streaming guide page for more info!
Overview (Story)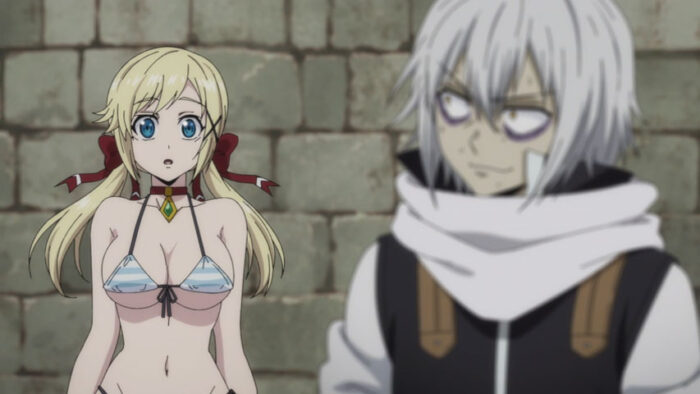 Touka was given a quest to slay demons to prove himself fit to be the Legendary Hero. When Touka decides to accept that quest, Kyle is planning to take Touka's original body from Anri and to destroy it, but later joins as a part of their party. One night, Touka sneaks at the room where Yuna and Anri are sleeping, and attempts to get his original body back, which was in a form of necklace worn by Anri. When he is about to leave, another room sneaker has entered their room. And Touka finds out that the traitor who entered the room to destroy the necklace was…
Review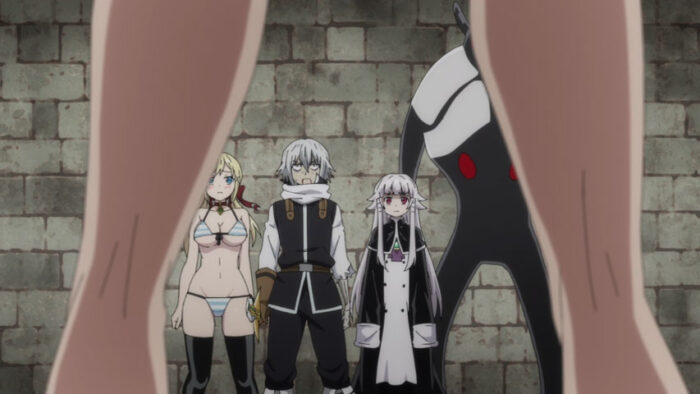 Bad guys, whether dressed or naked, are traitors! Let's review this Episode!
I had really thought from the beginning that one of the characters there is a traitor. And I had noticed that from the previous Episode.
I am really surprised with the sudden fetishistic moments, where either Touka or the enemy demons are perverts. Yep, and enemy monsters there, almost in any Anime of any genre, are perverts. Since Touka is donned up as the dead Legendary Hero's body, he is a monster, too, as well as a pervert lol.
Yep, and talking about Anri's runny nose thing, that's part of her character, after all. Though that I can hardly see it when the animation frames of her are too small.
And learning about girl's strength… They do power up, and can hit you like a truck when they were stripped down to their last underwear! That's Yuna in her swimsuit, which acted as an underwear already. And to repeat again, thigh highs are my weakness… Every time I see them, I got instantly hard myself, lol
The plot is just really straight to the point where it is just simple, where a hero, along with his bulk of friends in the party, must slay demons along the way. And to clear quests in order to get gold and rewards — a typical adventure RPG element. But then, seeing up some ecchi and other unnecessary scenes that has no relation with the plot, then it quite distracting. Of course, these kinds of fan services are a part of marketing strategy, after all.
I have noticed that when you try linking the end part of the Episode 1 to the cold open of Episode 2, those scenes do connect!
Something, for me to learn about… But definitely not something pervert!
I have learned that no matter how trusty a person is, he or she can be a traitor in the end. They can do everything to earn your trust. And in the end, they are going to take everything that you have. Why do they take everything and they betray you? It is because, they are envy and jealous with your kindness, bravery, and charisma, in which they could really lack them at all.
Overall, this Episode is "seriously" funny, and the fetishistic moments and references can make a male watcher like me a pervert. But for those who take them seriously, please do not do them when attending an Anime con, and you just do not randomly take photos of some Cosplayers in their weird angles! Makes me wonder if I could watch this one or not, only if those fetishistic moments aren't in the way!
My Rating: AVERAGE (2.6/5)
Series Info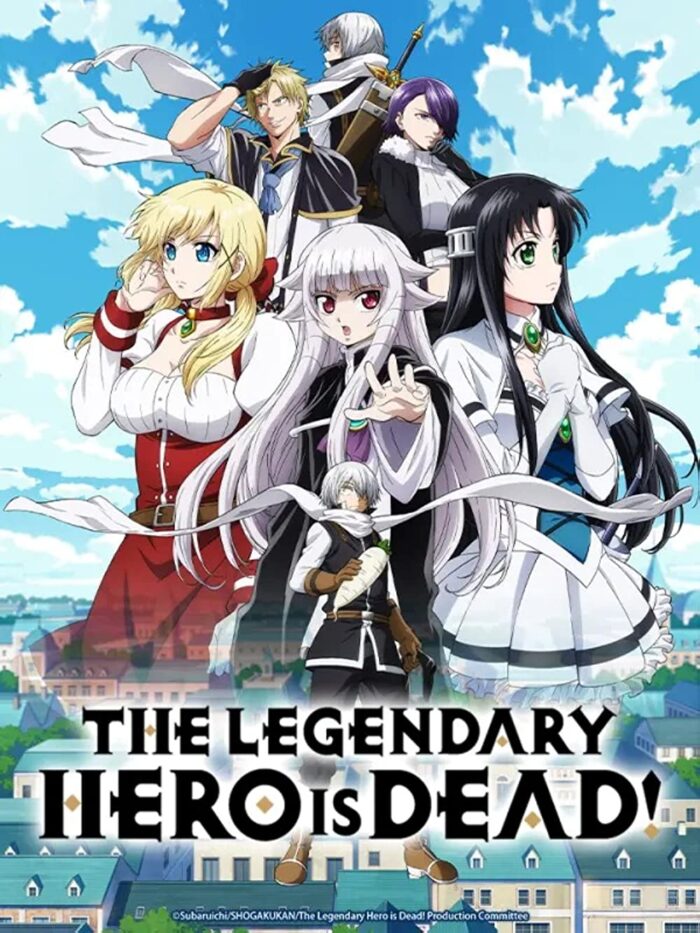 This Anime series can be watched on Crunchyroll, MUSE Asia, and on Bilibili Asia app. Please check out local listings of your Anime licensing company for the details about time and availability.
Series Info | Episode Reviews Archive | Streaming Guide