LLSIF is now getting a powerup!
Bushiroad announced via Twitter, and on the recent SIF2 Livestream on YouTube, the tentative release date for the upcoming smartphone rhythm game of LoveLive! Series, the LoveLive! School Idol Festival 2: MIRACLE LIVE. It is scheduled to be released around Spring 2023, which is around March to May.
Previously, Bushiroad also announced the service termination for the LLSIF rhythm game last January 31, 2023 JST.
Related: LoveLive! SIF Rhythm Game Will Close Down at the End of March 2023
The SIF Livestream last February 2, 2023, via YouTube, revealed some of the upcoming features to be expected from the game.
All existing songs from LoveLive! Series, whether old or new, are playable.
There would be some animation cutscenes when you had drawn a UR member from scouting.
Initial UR Designs were revealed (URs You, Lanzhu, and Keke were revealed).
Almost the same gameplay from the original LLSIF rhythm game.
Existing LLSIF players can able to transfer their album data and progress to SIF2.
Also, the game has announced the "pre-registration" campaign event prior to the game launch. The initial UR rewards (Honoka Kosaka and Chika Takami) can be given to players upon game launch, and it shall depend on the number of people who had done their pre-registration within the given period.
As of today, since February 2, 2023, the pre-download release of the SIF2 app were made available on respective app stores, namely on Apple App Store and Google Play Store (links are via the game's official website). However, only the Japan version is released, and it is only available within Japan. Global Version release of this app shall follow soon on a future date.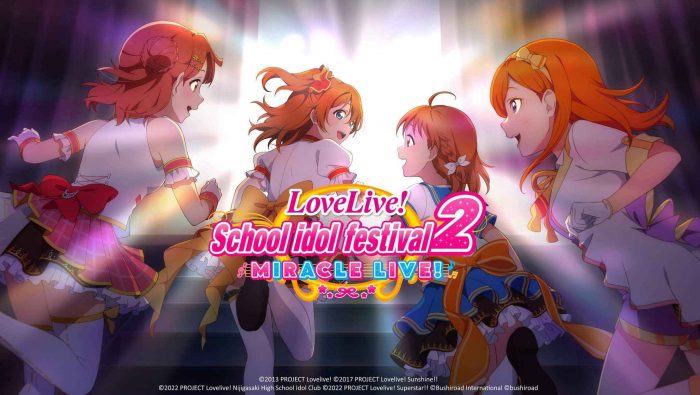 LoveLive! School Idol Festival 2: MIRACLE LIVE is a successor to the popular original LLSIF rhythm game. It was previously announced during at the end of the SIF Series Thanksgiving 2022 Event as a countdown teaser.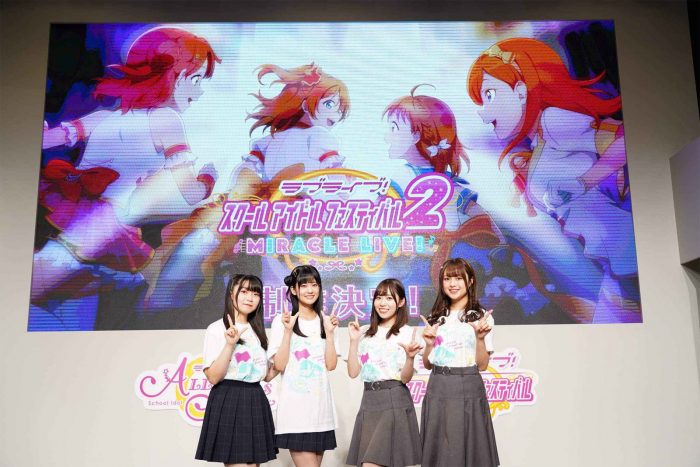 This game is scheduled for around March to May 2023 release (Spring 2023). It was created and published by Bushiroad, where KLab Games (KLab Inc.) is no longer involved with the development.
Official Website (Japanese, English (EN) Site Available within the Page)
https://lovelive-sif2.bushimo.jp/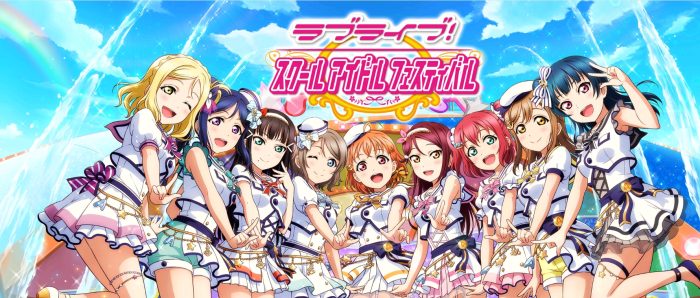 LoveLive! SIF (LoveLive! School Idol Festival or LLSIF) is a Japanese smartphone rhythm game created by KLab Games (KLab Inc.), and was published by Bushiroad in April 15, 2013. Global Version was also released a year around May 2014. It was available on Android and iOS systems.
The game is scheduled for a shutdown on March 31, 2023 JST.
LLSIF has collaborated previously with several Anime and video game series, which is also their answer to their April Fools Day events. Namely, they are Crayon Shin-chan, Code Geass, Cartoon Network's The Powerpuff Girls, and the Persona Series.