EPISODE 37: Sho's Girlfriend
In order for Takayoshi to master his rhythm game skills, and to beat Hyoshiro next time, he must go in the farthest north in Japan, where he is in a search for a martial artist to train him.
Meanwhile, the rest of the Idol Chasers are having their own, separate missions, as they were assigned to them by Saki. And now that they were separated from each other, this is where they need to prove themselves as Idol Chasers, in order to beat their enemy, the Black Lace Ribbons!
Aika is now done with her mission as an Idol Chaser! Who's next?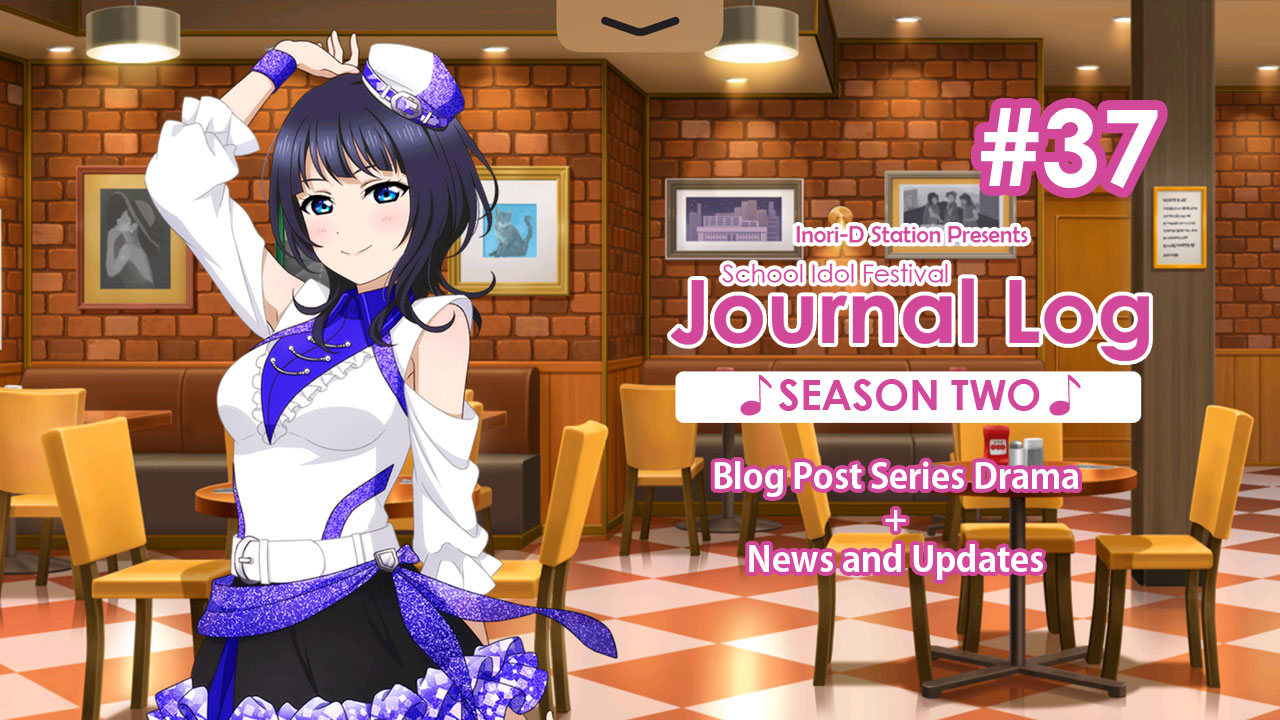 STORY EPISODE
At the dojo in Hakodate, Takayoshi has started to train himself, with Kougi as his trainer. Gen is just around who is supervising with the two.
Takayoshi is balancing on the beam with his right leg, while carrying heavy objects at the palm of his both hands.
"You just need to stand longer than you could!" said Kougi. "Balance is important in order to master your strength very well!"
"Right…" said Takayoshi. "But then, is this really related to rhythm gaming practice at all?"
"You shall realize it sooner, when you keep that pace!"
Gen is just watching on how Kougi trains Takayoshi. And he said, "I hope that he is just fine. But then, just train hard, and don't waste his effort in training you!"
"I know it, Gen!" said Takayoshi. "Just shut up and don't distract my concentration!"
Back in Tokyo, Sho has finally got out from his apartment unit. He then browses his photo gallery of his smartphone. He saw some photos of himself, along with the School Idol, Yoshiko Tsushima, at the time when the Aqours and Idol Chasers are having a Party Night celebration. And he knows that he will be keeping those photos to himself, and will not upload them to his SNS account.
"Still can't move on from what happened before when you are with Yohane?" asked Komari when she sneaked behind and surprised Sho.
"Don't scare me like that!" said and replied Sho. "Yeah, and this is my precious moment that I can't take away from my mind and heart, forever."
"Just don't forget that Saki got an assignment… I mean, she got a mission for you to do!"
"Yeah, and I am going to escort someone today."
"I got my own mission, too. And too bad that I can't go along with you today."
"That's fine. At least, be safe in your mission, Komari!"
"So as yours, Sho! Be careful!"
And then, both have parted ways.
In a hotel lobby, a group of girls are somehow talking to each other, while having their sad faces in.
"We will be missing you a lot, Marina," said the Girl A.
"Take care, and have a safe flight to United Kingdom!" said the Girl B.
"Of course, I will, everyone!" said Marina. "My journey in become a solo idol is just beginning!"
And then, she finally departed from them. And so, the girls are already crying for her in tears.
And then, outside of the hotel, Sho is waiting. When he browsed his smartphone, he looked at the photo of the person that he needs to meet and escort.
When he saw her walking, he said, "That person… She is Marina Kobayashi! I just need to escort her going to the airport. But then, how?"
"Taxi!" Marina yelled, as she was trying to stop a taxi to get a ride. But in the end, she didn't get anything.
And then, out of nowhere, a rider has lost control of his motorcycle. He is now going towards to where Marina is standing. And when Marina has saw an out-of-control motorcycle running towards to her, she is in a state of panic.
Finally, Sho has came to a rescue, thus saving Marina from being collided with the motorcycle along with the rider on it.
"Thank goodness, you are safe, Marina Kobayashi!" said Sho.
"Thank you…" said Marina to him. "And who are you?"
"Eh?? I am Sho Ukiya, and I was tasked for a mission to escort you to the airport!"
"Escort? Who has sent you to do that?"
"Um, actually… Madam Saki Kitagawa has ordered me to do this task… Or rather a mission for you!"
"Saki… I see! Miss Saki told me that you are going to escort me today to the airport! And I am having my scheduled flight going to UK."
Sho is looking at Marina's face and hair, especially the hair bun which is on her left side of her hair and head.
"Huh? Why are you looking at me?"
"It is because… Um… You are just… I am just being reminded by somebody else who is just like you. Almost like you."
"What? Someone like me? To tell you this, I am a School Idol, too."
"I know… But then, you are just like —"
"Ah, I know! Do I look someone else? Just be honest and tell it to me!"
"The truth is… You looked like Yohane-sama."
"Yohane? That Tsushima girl from Aqours? Is that all?"
"Yeah… Kind of…"
"Ke-ke-ke… You had given me that impression. Okay, let's do something so that people won't even notice us."
"What are we going to do?"
"First, let's wear some face mask, so that most people won't notice me and you! And then, let's go to the airport now!"
"Alright! I am going to call a taxi now! Let's go!"
And so, the two finally got a taxi to ride on, and they ride to the airport.
When they have arrived at the airport, Marina can't believe that her flight going to UK has been delayed for at least four hours.
"Don't worry, Marina," said Sho. "There are many things that you can still do while waiting for your flight!"
"What should I do…" asked and said Marina. "Ah, I think of an idea!"
"Eh?? What comes into your mind, now?"
"Let's pretend that we are both lovers! I am your girlfriend!"
"You gotta be kidding…. Eh???"
"Don't worry, Sho Ukiya. I can be a School Idol. But at least, I could let you to know more about me."
"You are just like… Yohane-sama."
"I maybe like Yohane-sama. Basically, just seeing the different thing does not really mean that they are the same. And I am used to be a Yohane fan, and I sometimes do a Cosplay of her!"
"Well, talking about flight delay, and doing that pretend-to-be-a-girlfriend thing, what are we going to do?"
"Let's go, Sho! You do really deserved this, don't you?"
And so, he was being dragged by Marina into some dating activities, before at the time of her flight.
HEADLINES
Headlines are full of surprises, though that there are not many things announced.
While the Liella! S2 Anime is heading towards the season finale, what are the things to be expected to encounter soon on the LoveLive! Universe?
Nijigasaki Updates
Happy Birthday, Shioriko!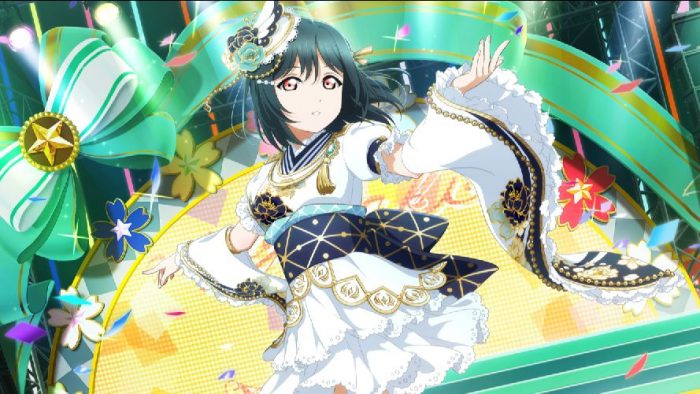 Alright, let us read some birthday message for Shioriko Mifune, whose birthday was celebrated last October 5th!
Dear Shioriko,
How well are you doing in your life as a School Idol? I hope that you were just fine and in good shape.
There are many things for you to explore and to learn, as a School Idol. In fact, you were singing and dancing with your friends now because you have really found yourself on who really you are. And then, continue to traverse that path, since there are many surprising challenges that awaits you. And when you have accomplished them, you can have some achievement that you can share with everyone — Something that you have done that not many of your friends have done before.
Happy birthday, Shioriko Mifune from Team Nijigasaki! We fans love you so much!
Liella! Updates
Anime SEASON TWO Episode 11 Review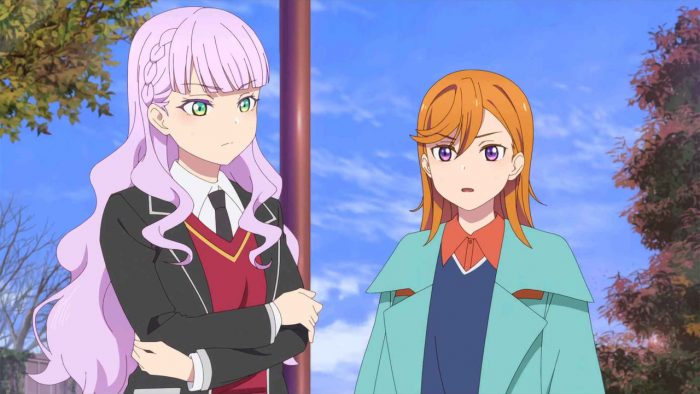 Season finale is coming closer than you think! What could be Liella!'s fate on the final Episode?
Anime SEASON TWO Finale & Livestream
Are you ready for the tearful finale? The fate of Liella! is in the hands of their fans.
Tomorrow Sunday is the Day of Liella!, and several activities shall be made!
First. There would be a marathon of the entire LoveLive! Superstar!! Anime, starting from the entire First Season, until SEASON TWO (up to the 11th Episode). It shall start streaming and premiering on YouTube * on 2:00 pm JST.
* This program is only available within Japan.
Second. The season finale of the Anime SEASON TWO shall premiere on its home NHK E-TV network at 7:00 pm JST! Witness the tear-jerking finale!
And lastly. There would be a Liella! Livestream that shall be hosted by the entire Liella! members, at 8:00 pm JST, following the Anime's season finale Episode! What could be their thoughts, and some big announcements that they are going to reveal soon? Yep, and that re-airing of the SEASON TWO Anime is very possible here, as an announcement!
---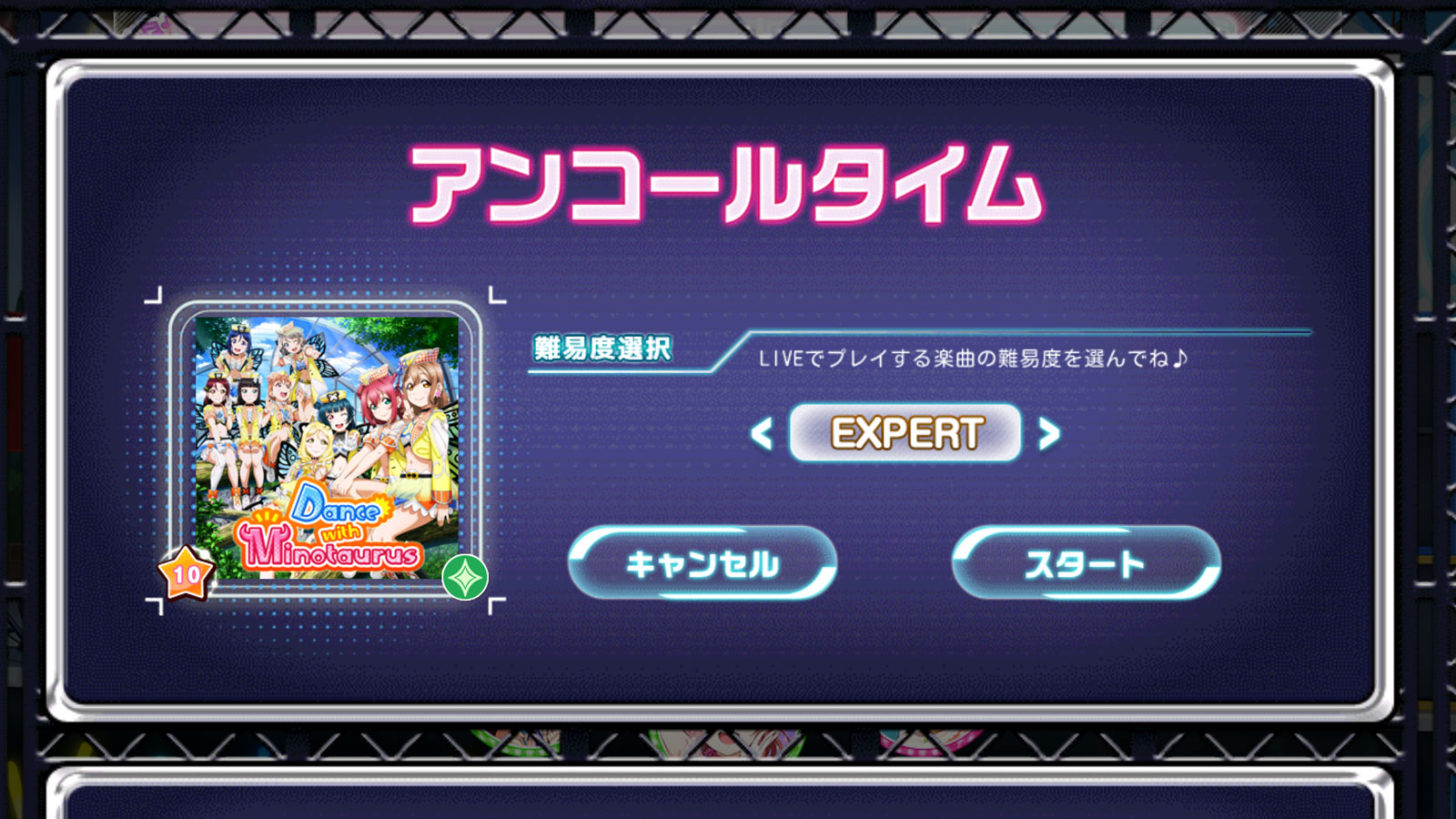 LLSIF HIGHLIGHTS
And then, a new Event has been started since October 5th! Aside from that, there are lots of colorful Limiteds that are appearing left and right! So then, will you able to create your own meta team in order to dominate against your rivals in any score rankings ever?
Speaking of the highlights, what are the things encountered in this Episode? Stage Start!
Round 33 Medley Festival

Refer to this table below for some members to appear in this Event! You know exactly what to do, based from the guides and tips link shared above, right?
RARITY
MEMBER
OBTAINED FROM
UR
Ruby Kurosawa
Event Points Grind
(36,000 pts)
UR
Hanamaru Kunikida
Dia Kurosawa
Scouting
SSR
Chika Takami
Event Points Grind
(150,000 pts)
Use them as Yell / Cheer Units to increase your Event Points Gain Rates! Also, some other URs and some Limiteds that are scouted from the other Scouting Banners can be used to increase your Event Points Gain Rates!
So then, I got a week in order to prove myself! What could be the fate or result?
Further highlights can be discussed on the next Episode! Look forward into it!
Aqours Unit Live Battle II Limiteds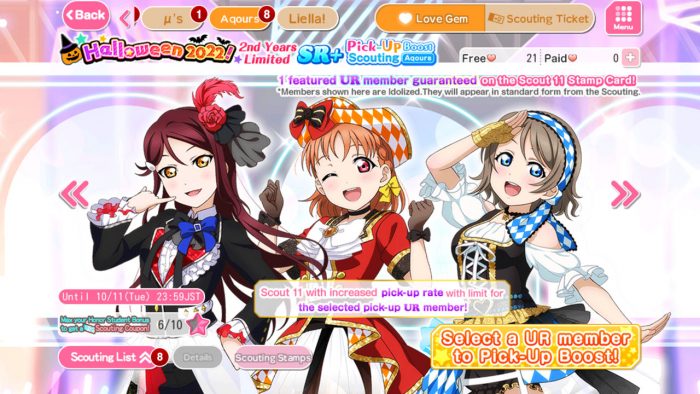 As part of their ongoing "Halloween 2022" Event Campaign, they have released some new Limiteds in which they can make your teams stronger! In fact, you just need to scout them, if you are about to make your own meta score team that can dominate in the Score Rankings of every Events!
These Limiteds are previously announced during the last SIF Series Thanksgiving 2022 Event, in the LLSIF Stage Livestream with Aqours on Day 1.
If in case you missed any of them due to insufficient Love Gems and Tickets, you can still get to scout them again, when they have released all of them when the campaign period is almost ending, the Halloween 2022 Campaign Event! You can still have enough time to save and gather as many Free Love Gems as you can!
IAP Price Adjustments!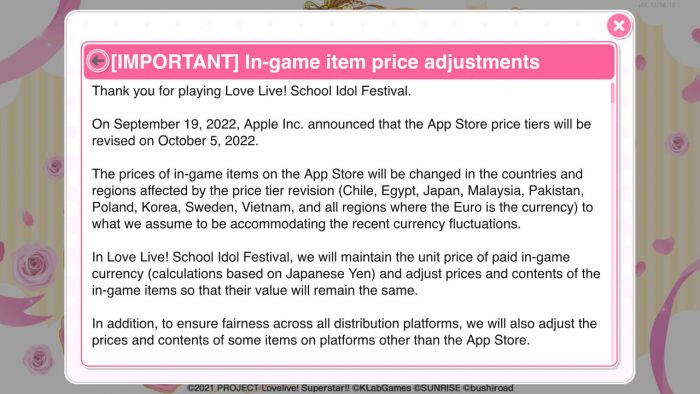 The dev team announced that there are price changes and increases in some in-game items, including some passes and other paid items. This was due to the respective app stores (Google Play and Apple App Store) adjusting their IAP (in-app purchases) prices recently that caused the suspension of some in-game purchases within this game.
Please refer to your in-game notifs announcements for the details about this!
UR Max Level Cap Increased
As of the October 5, 2022 Patch Update, the Max Level Limit of the URs and Limiteds is now increased to 400, previously from 350. Upgrade and increase the Max Level Limit of your URs by using the items, called the Max Up Jewels! Actually, those are one of my LLSIF Tips, right?
How to Increase Your UR's Max Level Cap?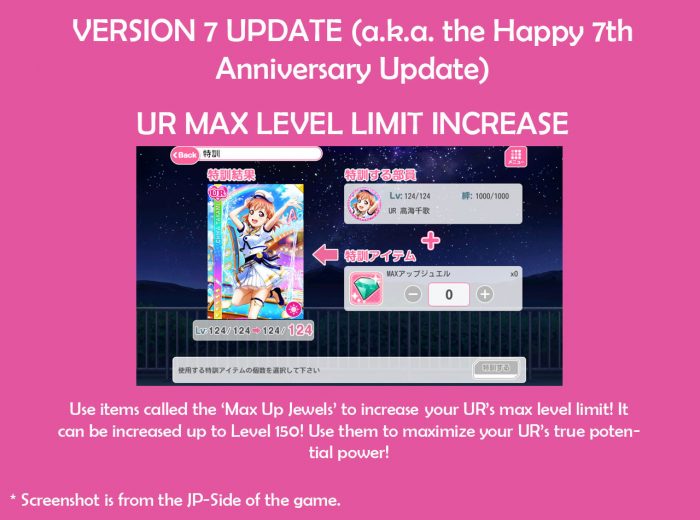 ---
How to increase your UR's Max Level Cap Limit? In order to do that, you must have that UR to be idolized first. And then, increase and max out your UR's max level to 100. Once her Max Level is maxed out, you can use the Max Up Jewel items to do that method.
Go to your "Members" tab on your Home Screen, then choose "Upgrade". Then choose a legal School Idol UR for the Max Level Cap increase! Then, you have to use the Max Up Jewels to increase the Max Level Cap! Each Max Up Jewel item can give you only 1 level increase. And then, her costume can be unlocked once you brought her Max Limit to at least 120, and you can use that costume for your other URs to use!
Max Up Jewels are just limited, and they can be obtained when you do Scout 11 in some Scouting Banners. Or you can get them as freebies when you purchase paid packs from the shop! Also, you can get them randomly when you view some ads!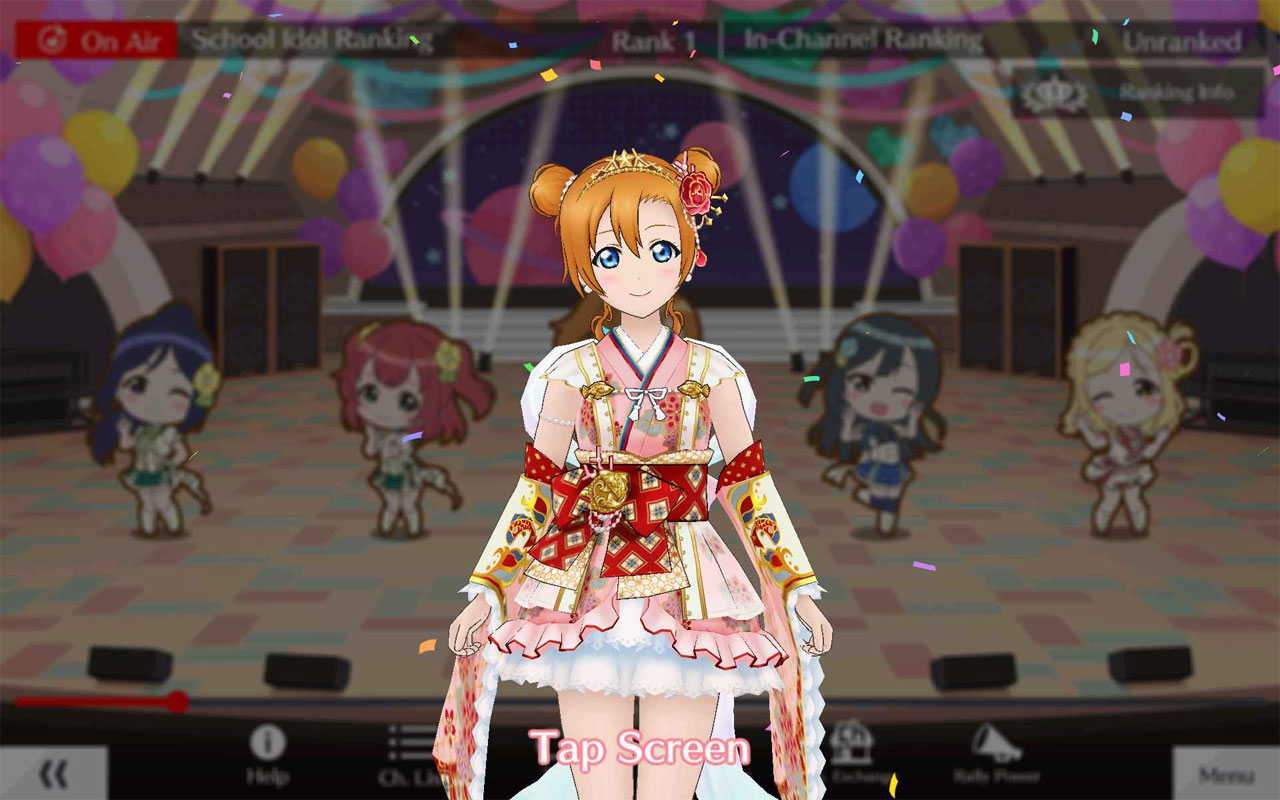 ALL STARS HIGHLIGHTS
ALL STARS is just making me motivated to play whenever there's time. And then, while my JP Side is just parked around to grind more Star Gems to scout for an another UR, what could be the fate of my EN/Global Side this time?
Also, the new Event has just started. What could be the other highlights encountered? S.I.F. !!
EXCHANGE: GO! Passionate Cheer!

So, it looks like we are in the new level where we have to beat our rivals by Voltage Score in the rankings! Just make sure to upgrade everything, so that you won't have trouble in beating some songs, though!
Going back to the Event details, refer to this tabulated list below for some members to appear!
RARITY
CHARACTER
OBTAINED FROM
EVENT EXCHANGE POINTS
GAINING RATE
UR
Lanzhu Zhong
Exchange Points
+30% (+50% Maximum)
SR
Riko Sakurauchi
Kotori Minami
Exchange Points
+15% each (+30% Maximum)
UR
Honoka Kosaka
Ai Miyashita
Scouting
+100%
SR
You Watanabe
Scouting
+50%
And refer to this tabulated list for some songs to appear and to challenge! One song here shall be the featured song to be released on a future Main Story Chapter next month!
| GROUP | SONG TITLE | RECOMMENDED DIFFICULTY |
| --- | --- | --- |
| μ's | No Brand Girls (Ranking) | Expert |
| Aqours | Aozora Jumping Heart (Ranking) | Expert |
| Nijigasaki | Sweet Eyes (Ranking) | Expert |
| Nijigasaki | Happy Nyan! Days (Featured) | Advanced |
The song marked in "Featured" is not counted in Voltage Score Rankings in this Event.
So then, I already know the drill. I just need to be pumped with motivation in order to play properly, and to place higher in this Event! And final results shall be on the next Episode! Look forward into it!
New Songs to Challenge!
In the recent past days or weeks, some new songs coming from the Aqours and Nijigasaki Sides are beginning to appear. And then, those songs are permanently appearing on your songs library, from now on! Take time to explore on these new songs!
Some new songs, such as the Aqours new songs from LLSIF, the BANZAI! digital trippers and the Cotton Candy Ei-Ei-Oh!, and the Nijigasaki's new song, the Ryoran! Victory Road (Types A and B), are something to look out here.
Clear those new songs in order to get their respective song titles to be displayed on your profile, upon goal completion!
School Idol Channel Weekly Bulletin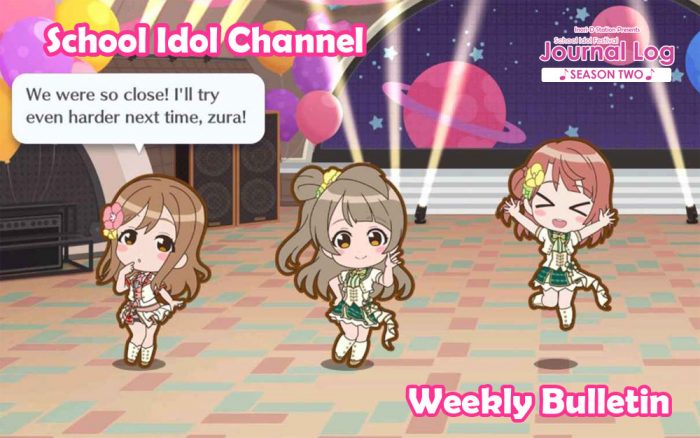 Let's find out on who's the girl that topped in the rankings this time! Speaking of the School Idol Channel Rankings, did your current best girl make it, or did she flop instead?
Also, Happy Birthday to the Birthday Girl, Shioriko Mifune, who topped in the first place in the last ranking period!
JP Side – #79
RANK #
SCHOOL IDOL
GROUP
AVERAGE CHEER POINTS
(RALLY POWER)
1
Shioriko
Nijigasaki
40,713
2
Ayumu
Nijigasaki
20,111
3
Setsuna
Nijigasaki
16,580
4
Kotori
μ's
16,516
5
Kasumi
Nijigasaki
16,256
6
Umi
μ's
15,373
7
Kanata
Nijigasaki
15,218
8
You
Aqours
14,203
9
Chika
Aqours
13,965
10
Mari
Aqours
13,405
Global Side – #66
RANK #
SCHOOL IDOL
GROUP
AVERAGE CHEER POINTS
(RALLY POWER)
1
Shioriko
Nijigasaki
15,611
2
Eli
μ's
15,074
3
Kasumi
Nijigasaki
13,920
4
Kotori
μ's
11,392
5
Umi
μ's
11,133
6
Mari
Aqours
10,852
7
Ayumu
Nijigasaki
10,433
8
Dia
Aqours
9,762
9
Setsuna
Nijigasaki
8,884
10
Yohane (Yoshiko)
Aqours
8,809
It looks like we got some upgrades with the average cheer points this time around. Of what I had observed, the points were just literally "doubled" from its usual 4-digits! I wondered on what has changed, in which it has caused the spike and rise of the usual cheering points, or the Rally Power, rather.
And then, expect Shioriko Mifune to win two times in a row here, since her birthday is just right. And then, make sure to switch to Eli Ayase's channel, once Shioriko has won for the second time!
And that is for the School Idol Channel Weekly Bulletin! Tune in next Episode for the latest one!
IAP Price Adjustments!
Basically, this is just the same as in the highlight from the LLSIF. ALL STARS has also adjusted some prices of their IAPs (in-app purchases) due to the respective app stores' adjustment of their IAP prices due to currency fluctuation.
The announcements are in Japanese, and you can't really find them in your in-game notifs of your Global (EN) Side of the game! But then, this will be just the same as in the LLSIF!
3rd Anniversary SBL Series (Final Results)
At least, the series of SBL Events to celebrate the game's 3rd Anniversary are now over. In fact, I do really slack off in grinding with this Event, though that I ain't receiving any SBL awards on my end part.
But then, I DO only received the Recovery Award on the Part 1 for once. And the rest were just history. And then, I tried my best possible ways to play in this SBL Event as possible — Only once in the Part 1, but twice in the Part 2.
This SBL Event Series has been ended, placing me on the Silver Tier Rank on both Parts 1 and 2. At least, the Part 2 isn't as sloppy as in the Part 1, though.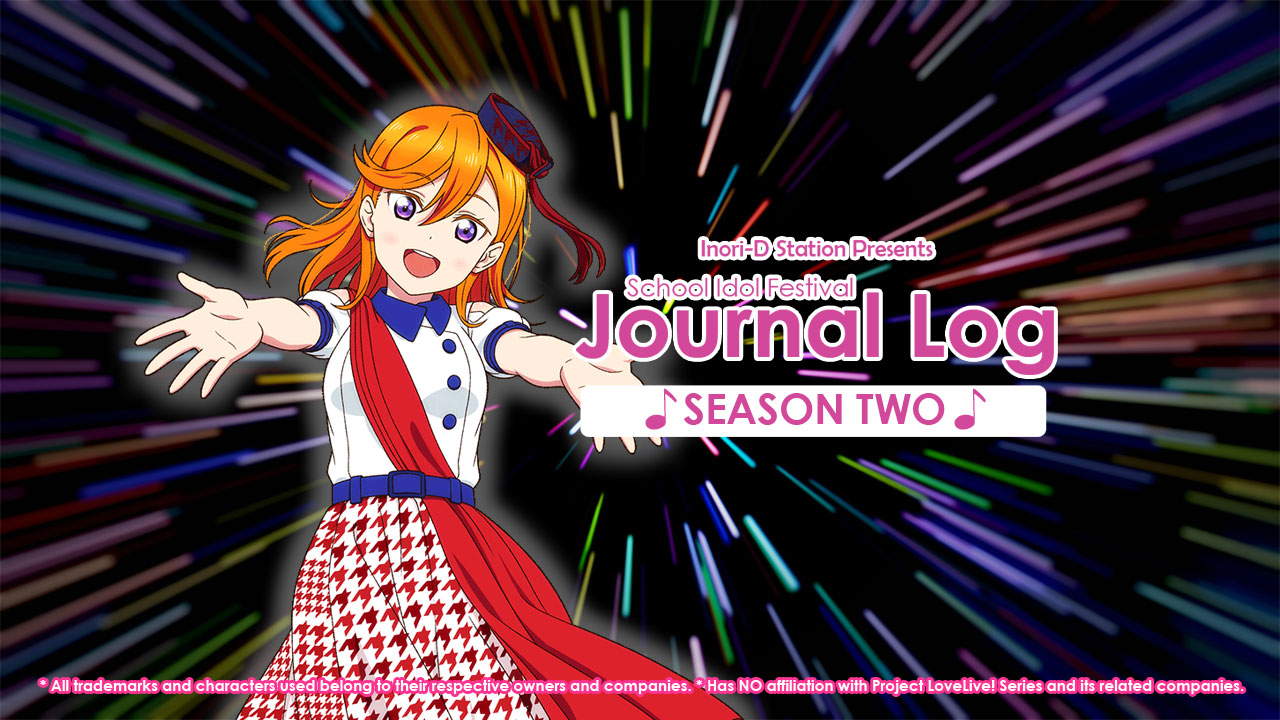 STORY EPISODE (EPILOGUE)
Sho and Marina did some dating activities, such as playing on an arcade, or even shopping for some clothes. Finally, they are in a restaurant and they took dinner.
While taking a dinner, this is where Sho and Marina made their talk to each other.
"Thank you for this opportunity to stroll along with you, Yoha- I mean, Marina Kobayashi!"
"You're welcome! At least, I am happy now, though that I would be away from my School Idol Group in a while."
"Why did you decide to leave your group behind, and you wanted to go to UK?"
"It is because I had received a fan letter. It is coming from a fan in UK. She said that she wanted to see me there. And since then, I had kept my promise to visit that fan. I just wanted to fulfill her wishes."
"I see. When they see you like that, they are also wanting to become School Idols, just like you."
"That's true. Any aspiring high school girls wanted to become School Idols, not only because the songs have touched their hearts. They wanted to become School Idols because they have a dream."
"Yeah, and I had been hearing that many times from my friend as well."
"Okay, this is for real! I have to go back to the airport! It seems that my four-hour delay is already over!"
"Let's go, Marina! To the airport!"
And so, they had started moving.
And then, at the departure area, Marina and Sho had made their last talk before parting ways.
"Thank you for escorting me until the very end, Sho Ukiya. I am happy to meet a male fan like you!"
"You are welcome, Miss Marina Kobayashi! Be careful on your flight going to UK!"
"Sho, if you have a dream that you wanted to come true, just keep at it and don't give up!"
"Thank you!"
"So long, my dear fan!"
"Good bye, Marina… Um, Yohane Wannabe!"
Marina got surprised on what Sho has said. But then, she took his words and said, "Let's fall from the Heavens together, Sho! See you next time!"
Finally, Marina has left.
Sho then browses on his smartphone. He saw a photo of himself along with Marina.
"I know that I can't be with Yohane-sama after all," said Sho. "But then, there are still many things for me to do as an Idol Chaser! For now, I have to do something, so that I could be able to achieve for my dreams!"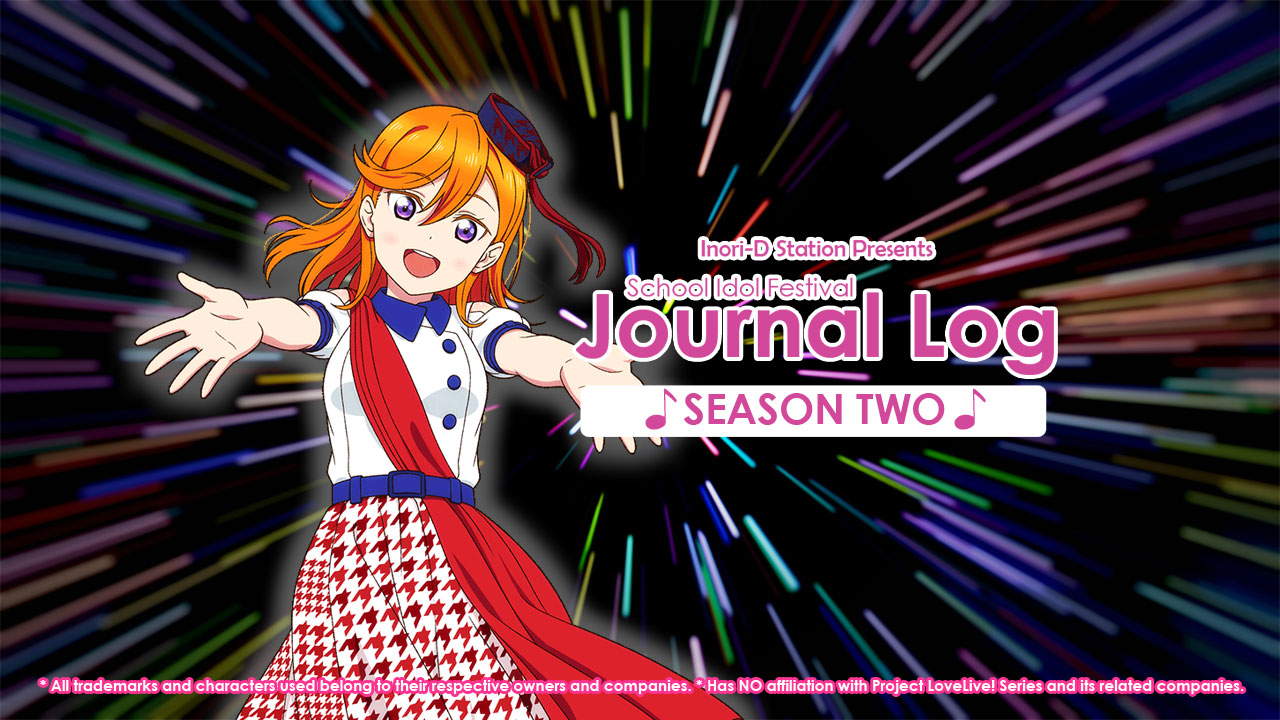 NEXT PREVIEW
If you were given a chance to be a part of their School Idol Event, will you take it?
Of course, you just have to help and assist them in putting up their live stage! However, if there are people, like stalkers, who would like to crash their live show, what are you going to do?
Next time on SIF Journal Log SEASON TWO, "Komari's Special Mission".
Now, let us make our dreams come true together!
The Bonus Stage
"Here we go, the new us!"
Will they able to find out their reason why they wanted to achieve their dreams, and win? Along with those four new girls, they are fated to perform together in one big stage.
And so, their stories still continue… In the other side of the countless stars.
"Aim for the win!"
LoveLive! Superstar!! SEASON TWO!
Every Sunday at 7:00 pm JST, on NHK E-TV Network in Japan!
Check your local Anime licensors per country or region for the time and availability!
LLSIF TV Anime in-game campaigns now going on!
Official Website:
https://lovelive-anime.jp/yuigaoka/ 
RETURN TO MAIN PAGE BACK TO HOME PAGE