Wien Margarete
This blog post may contain minimal spoilers. Please read this only if you had seen this Episode.
Inori-D Station strives to give spoiler-free Episode Reviews and Impressions in this post.
Overview (Story)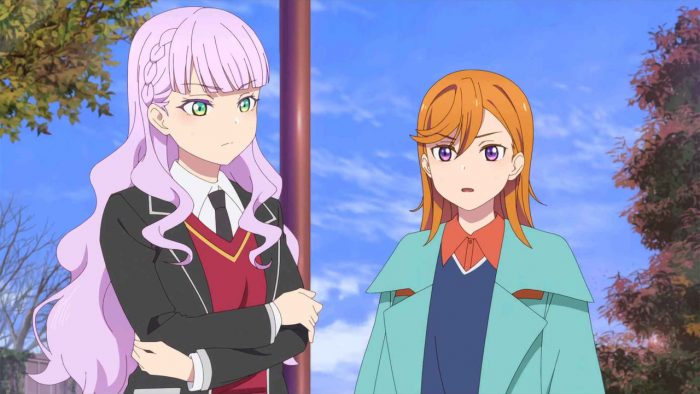 Liella! has scored their win in the LoveLive! Regionals, winning against Wien Margarete who placed only on second place.
Kanon has finally discovered about Margarete's true goal in winning the LoveLive!, in which her reason was to enter a most prestigious music school in exchange for her consideration in entering it after her exam failure. She wanted to prove herself that she wanted to be a worthy student, and she entered LoveLive! in order to show others on what it means of singing in the front of the stage.
The School Director has invited Kanon to be a part of that prestigious music school, where Wien Margarete used to try to enter before she failed. Kanon got second thoughts about making her decisions in entering that music school, until Chisato makes in between.
Review
Penultimate! An Episode before the season finale… again!
So then, we can finally get to know Wien Margarete's character here. She can be a School Idol with a malice in her heart, where she thinks nothing but revenge. In the sense that she wanted to get revenge, she thinks nothing, but to get everything back that she has lost. It is true that we are fighting for something important, like your honor, etc. But then, a locked malice can only make you feel apart and be separated from everybody. That's why, she looked so powerful and skillful, as a pro School Idol. She can be a matchless girl here, but whosoever is the strongest is always the saddest of them all (Noted for the design of her stage costume). And do you still remember about Lanzhu Zhong's character representation, in the Nijigasaki Anime SEASON TWO, or from the LLAS game otherwise? Margarete can be arrogant and strong here, but in the end, she is always the saddest. And from the past Episodes before this one, she is always giving an impression when she yells Kanon's name (i.e. Shibuya Kanon!), and then she disappears like a ghost. So then, I can expect some more character exploration with Wien Margarete, as time goes by, especially when the Liella! 3rd Live Tour Series is coming closer, really soon. Overall, Wien Margarete is well suited in being more than just a rival here, but like a fierce foe that appears in the shadows, while giving our idols some psyched emotions.
From the start, I am also expecting Liella! to win here in the LoveLive! Regionals eliminations. Basically, they had taken out their border out from their way, in which their "true boss battle" here is the LoveLive! Finals. They have finally won and aimed for their win, after their tearful defeat against Sunny Passion last year. But then, question still remains unresolved. There is a condition when Kanon choose to enter that prestigious school. So then, their jobs as School Idols can be on the line here. So then, this has left Kanon with a choice to enter that school, whether her group has won or lost the LoveLive! Finals. That's it, for the story.
And going back to the story theme, it really shows that having a prideful feelings for yourself can really bring you to nowhere. The reason why are you standing at the top right now is because of everyone who is around you. And that's why, we should consider our defeat, because there is something indeed which is lacking within us — a resolve where we must really find out on who really we are.
And to learn something from this Episode, we should take into consideration that being strong alone can only make us feel lonely everytime when there are no people who were around us. Sometimes, losing is always a part of our lives, where we could become stronger through adventures. And to traverse any paths, where crisis and hardships are ahead, we should really just try harder with perseverance. But then, just simply trying your own best is still not enough without even thinking and reflecting ourselves on who really we are. And also, we compete and win because we got reasons. And those reasons are not just for the sake of our own self images and honor.
Series Info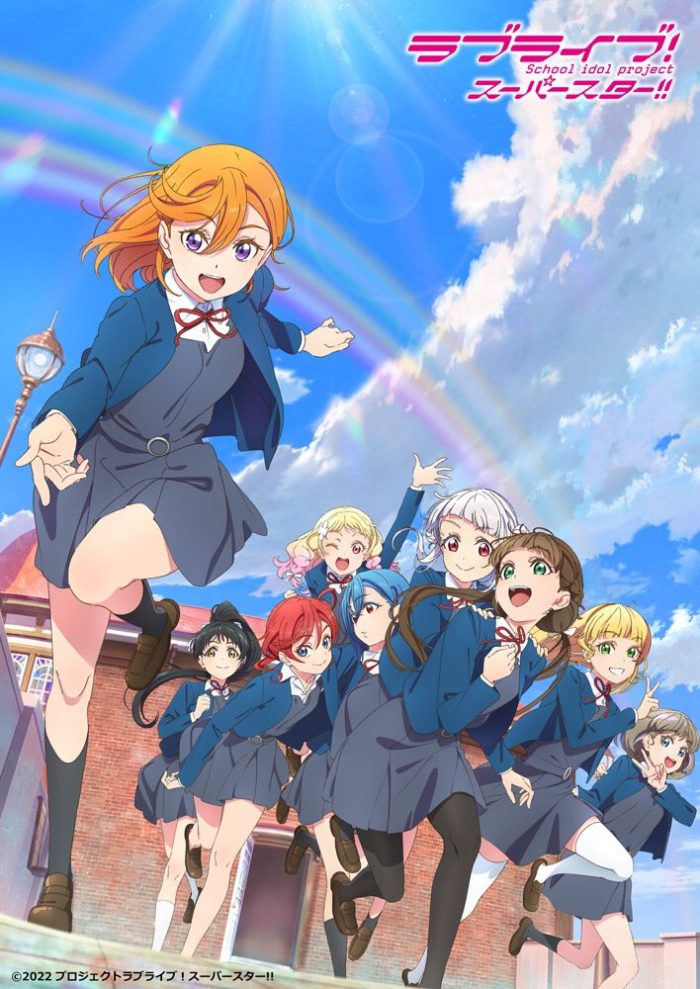 This second season of LoveLive! Superstar!! has been aired on NHK E-TV since July 17, 2022, which continues directly from the last Episode from the previous season last July 2021.
For more info, see this page.