EPISODE 33: The Crossroads of Defeat
The Idol Chasers are currently attending an Event, where Shinonome Academy is the hosting school. That Event is called as the School Idol Fan Thanksgiving Festival. That Event is showcasing School Idols, as well as its featured video games, as exhibits, and there are many exciting activities there.
Now that they knew all along that the Black Lace Ribbons are just around on that venue or Event, with the appearance of Hyoshiro Kiriyama, as Hyogane, in the National Tournament Finals, Chiharu and the others are well-prepared for their expected appearance.
And so, Takayoshi Kitagawa, as Takamin in his player name, is really finding out if he was able to secure the second spot in the finals. Will Takayoshi be able to become the year's champion in the National Tournament Finals within the Fan Thanksgiving Festival event? Find out by reading the Story Episode today!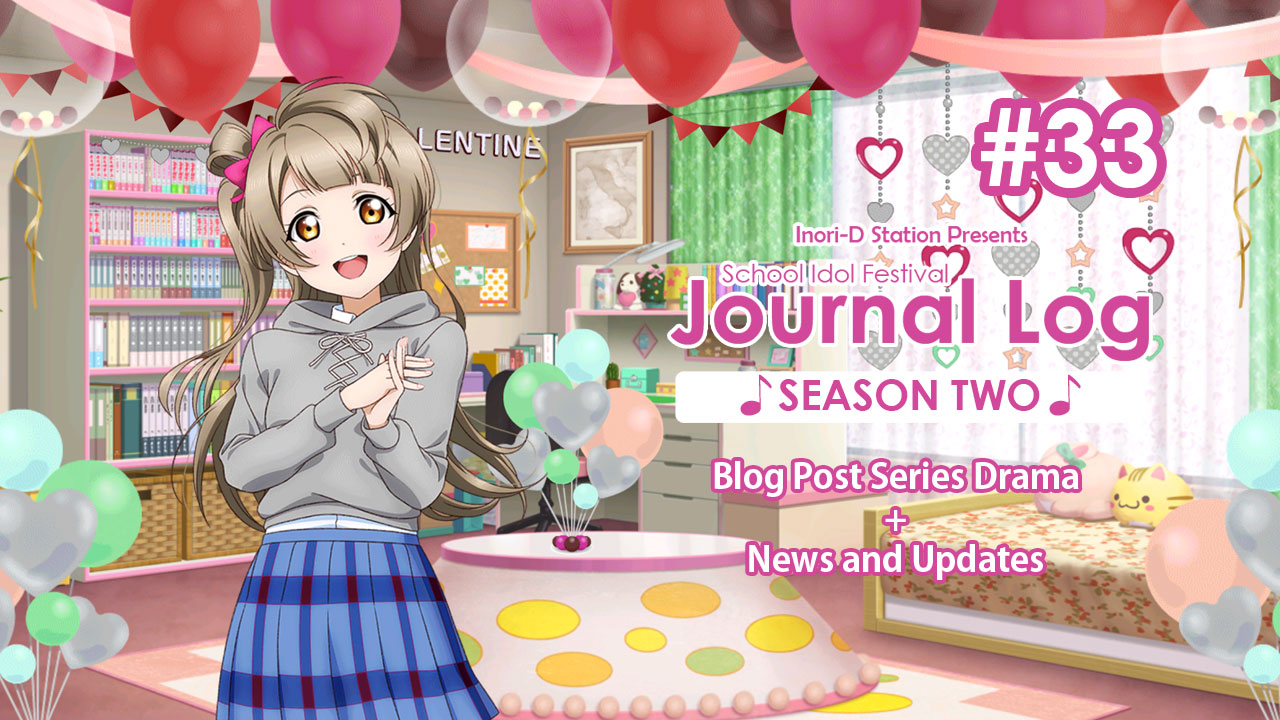 STORY EPISODE
"The second round of the championships has been ended!" said and announced the MC. "And the last player who is going to be eliminated is… It's none other than Mi-Kun! He got the least number of Perfects made in all of the three MASTER songs!"
The Idol Chasers are cheering and having high hopes for Takayoshi. Also, the girls in Shinonome Academy are also giving their hopes for him.
Chiharu cheered him and said, "Go for it, Takayoshi! It's the final round, don't back down!"
Aika cheered, "Senpai, go!! Go and beat Hyogane's butt!"
"Man, it's your chance now!" said Sho. "Don't disappoint Chika! Taka-Bro, fight!"
"That Hyoshiro…" said Komari. "No matter what, don't get intimidated! Just don't back down!"
Gen is seeing something strange and said, "This aura… I can feel that Takayoshi ain't going to win. But then, still, I have to find out some uncertainties. Anyway, just don't let your guard down!"
And now, it is already the Final Round of the championships. Then, the MC made her mechanics about it.
"The final round of the championships is just almost the same as in the previous two rounds! Except the fact that these three MASTER songs are still unreleased in your game! So then, what are these songs that these two players are facing? Here are the three songs!"
And so, the MC announced these three unreleased MASTER songs.
"The songs are… smile smile ship Start!, Nijiiro Passions!, and the Liella!'s song, the Hajimari wa Kimi no Sora!"
Hyoshiro then really expected that these three songs would appear, and said, "Never heard nor tried them before. This is going to be a challenge!"
Takayoshi, on the other hand, said, "Liella! song, huh? Ain't going to lose to that one, either!"
And then, the MC finally said to the competitors, "Alright, let the final round begin!"
And so, the two players begin to play for the final round.
Takayoshi and Hyoshiro are playing very well on the two songs. It seems that Takayoshi is also doing well, especially on the slide parts of the song. Hyoshiro, on the other hand, is just calm and steady. He had landed a Full Combo finish on the first song, but then, he failed to land an FC finish when he missed at least one beat note at the end of the second song. Takayoshi, meanwhile, was able to finish these two songs, too, but never landed any Full Combo finishes.
The two songs were finally finished. And now, time for the final song which is yet to be played!
Takayoshi remembered what his mother, Saki, has told him. And he said, "Well, I am just going to give out what I got here. I am not here just to win. I am playing because I want to make everyone else to not give up in their dreams! That's right. I just need to not lose my fun factor in playing with this rhythm game!"
The final song started playing.
Takayoshi is just keeping himself cool, and he is able to navigate with the song properly. On the other hand, Hyoshiro is also having the same playing style as with Takayoshi. And so, the song has been ended, and both are able to finish it.
Takayoshi got a Full Combo Finish, and he was able to land it on his first try and encounter.
"Tch…" said Hyoshiro as he failed to land a Full Combo Finish, "Just one miss? That's fine, anyway."
And now, this is the moment of truth. And the Idol Chasers, as well as everyone within the auditorium, are being nervous and excited for the results.
And the MC said and announced, "That match is excellent and outstanding! Finally, the champion of this year's National Tournament in the Fan Thanksgiving Festival is…"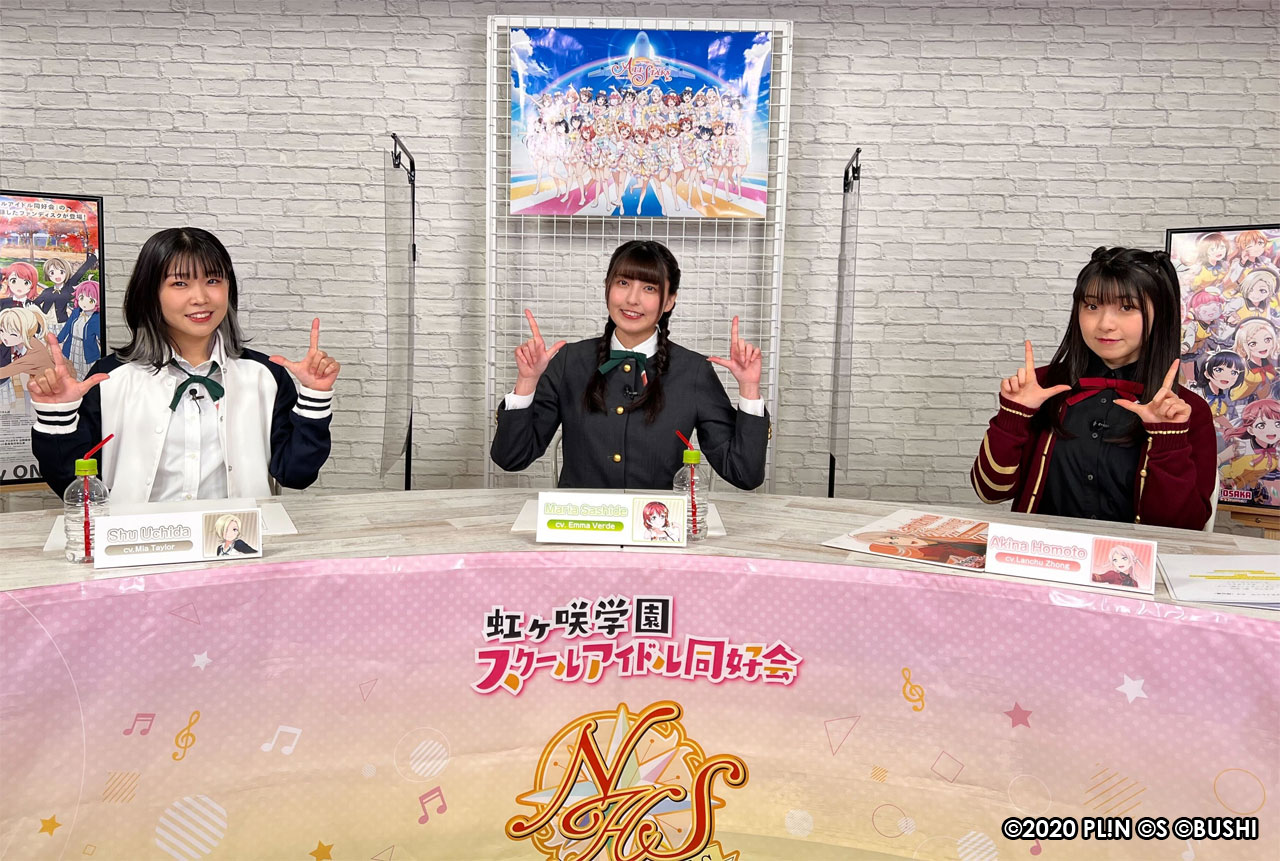 HEADLINES
Headlines are somehow full of surprises, especially, when that Thanksgiving Event for the SIF Series is also coming closer by a block. And aside from that, today is the Day 1 of the Nijigasaki's "5th Live!" Series Event, the Colorful Dreams! Colorful Smiles! Part.
What else to find out here in this week's Episode? Find out by reading!
μ's UPDATES
Kotori Minami's Birthday (Message Next Episode)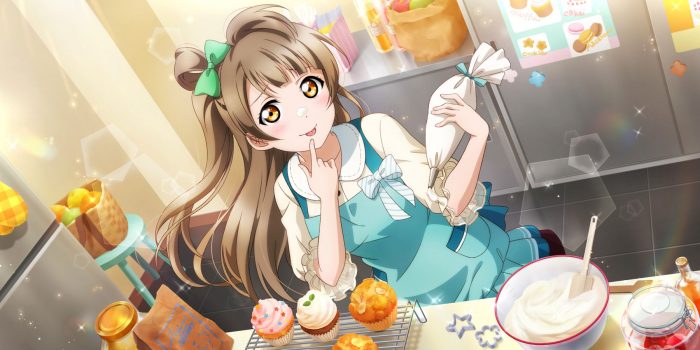 How could I describe Kotori Minami as a person? For me, Kotori is a cute person with an angel's voice. So sweet, as if they are sweeter than candies or anything that has sugar. Her singing voice can really make you diabetic (Lol just kidding).
Her birthday is celebrated every 12th of September, and she was voiced by Aya Uchida. My birthday message for her shall be included on the next Episode!
Remember to scout on her new Brilliant Jewelry UR on LLSIF, if you are well dedicated for her birthday! But then, there is some news! Better find out by reading it on the LLSIF Highlights later!
Aqours Updates
Aqours Livestream (September 12, 2022)
On this next Aqours Livestream, which shall be streamed on YouTube and other related streaming networks on September 12, 2022, at 8:00 pm JST, what could be their thoughts on their recent "summer vacation" activities in the past couple of weeks?
This livestream shall be hosted by Rikako Aida (Riko), Shuka Saito (You), and Aina Suzuki (Mari). Be sure to tune-in to get latest info and updates about their upcoming merch, entertainment live events, and some content updates in the respective LoveLive! games! And they might preview here the featured songs of Riko and Ruby here, from their upcoming Third Solo Concert Album Series!
Who knows that there might be other surprises? Aqours is ready, don't you?
BANZAI! digital trippers Made It to Weekly Oricon Rankings
Congratulations to Team Aqours in making their collab single with Hatsune Miku a successful one!
Last September 1st, the Team posted via Twitter that the album has reached 3rd Place in the last Oricon Weekly Rankings. So then, this could an another milestone for Team Aqours, as usual!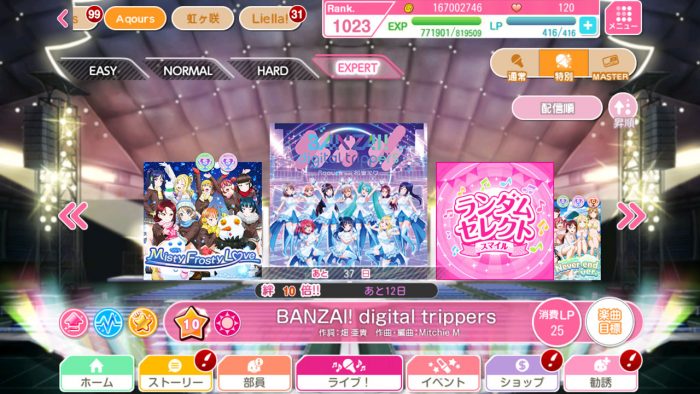 And make sure to check it out by playing its song counterpart only on LLSIF! And that limited B-Side song shall last until the end of the month of September 2022!
Nijigasaki Updates
TODAY: Nijigasaki 5th Live! Series (Part 1)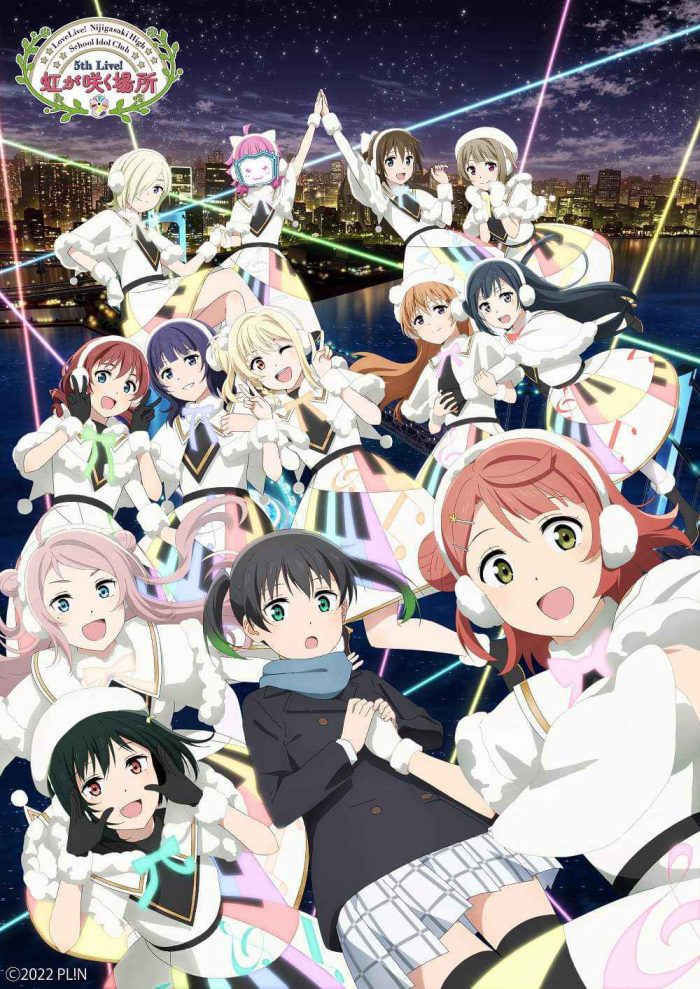 ---
Today is the Nijigasaki 5th Live! Part 1 Day 1! Did you know already that there are at least two parts of their 5th Live! Series, namely the Colorful Dreams! Colorful Smiles! and Next TOKIMEKI?
Mostly, the line up of songs are from the TV Anime SEASON TWO, so expect them to appear all the time.
Overseas paid live streaming is already available, so if you haven't bought your ticket, then you can still catch up!
And there would be in-game campaigns which would celebrate this 5th Live! commencement, in the LLAS game!
Meanwhile, the Part 2 (Next TOKIMEKI) shall be commencing next weekend, on September 17-18, 2022 JST, at Musashino Forest Sports Plaza. And to give you heads up, overseas paid live streaming is also available on that part!
Also, on that part, at the end, be prepared for some big announcements!
Likewise, enjoy your weekend with the Nijigasaki girls!
Liella! Updates
SEASON TWO Third Album Releasing Soon
The first album is WE WILL!!. Then the second is the coupling songs, Welcome to Bokura no Sekai and Go!! Restart.
And finally, their third album under their TV Anime SEASON TWO is Vitamin SUMMER! It features the song that appeared within Episode 6!
Release date is September 21, 2022! And this song is playable on Liella! B-Sides on LLSIF, too!
Other Updates
SIF Series Thanksgiving 2022 Schedule Details (Part 3 of 4)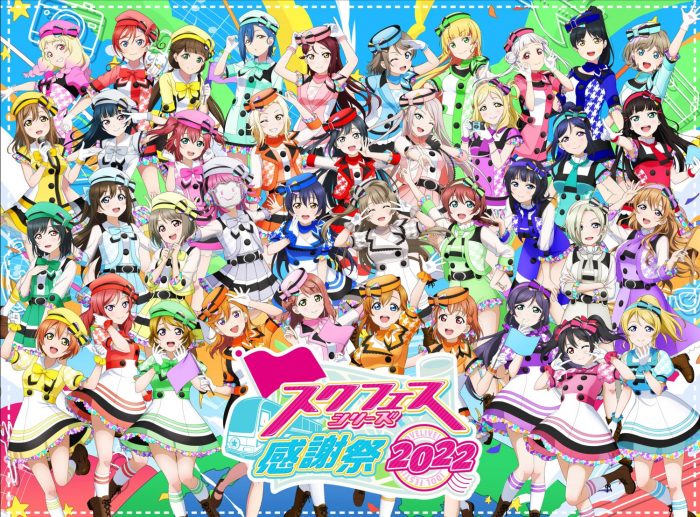 Every Episode in the Other Updates in the Headlines, I shall be giving out details for the upcoming SIF Series Thanksgiving 2022 Event. The program shall be running for at least two days, with at least five (5) series of livestreams. This Event shall be running on September 24-25, 2022 JST, at weekends.
Day 2 – Livestream No. 4 of 5
Liella! Special Stage
Date and Time
September 25, 2022 (Sun), 3:00 pm JST
Hosts
Sayuri Date (Kanon)
Akane Yabushima (Mei)
Aya Emori (Natsumi)
Along with Sayuri, the additional SEASON TWO Anime members (only two of them) shall be joining in this part! And yes, they shall be talking also about the Anime, as well as some other variety of topics!

But then, something awaits! Will Liella! be able to join μ's and Aqours as official group in LLSIF, and shall have their own "Main Stories" afterward?

Don't miss out, as they are going to give out some critical updates with regards to their upcoming 3rd Live "WE WILL!!" Series, as well as some other content updates in the game, and some other merchandise!

And also, be prepared (if you have to), since they may host a Rhythmic Carnvial match in the LLSIF game, within the stream itself — at anytime!
This Event shall be commencing sooner, in about two weeks from this Episode! The fourth part shall be the last one in the next Episode!
Official Page:
https://lovelive-sif-fes.bushimo.jp/2022 
---
And this Episode is not yet over! Stay tuned because LLSIF and ALL STARS Highlights are next!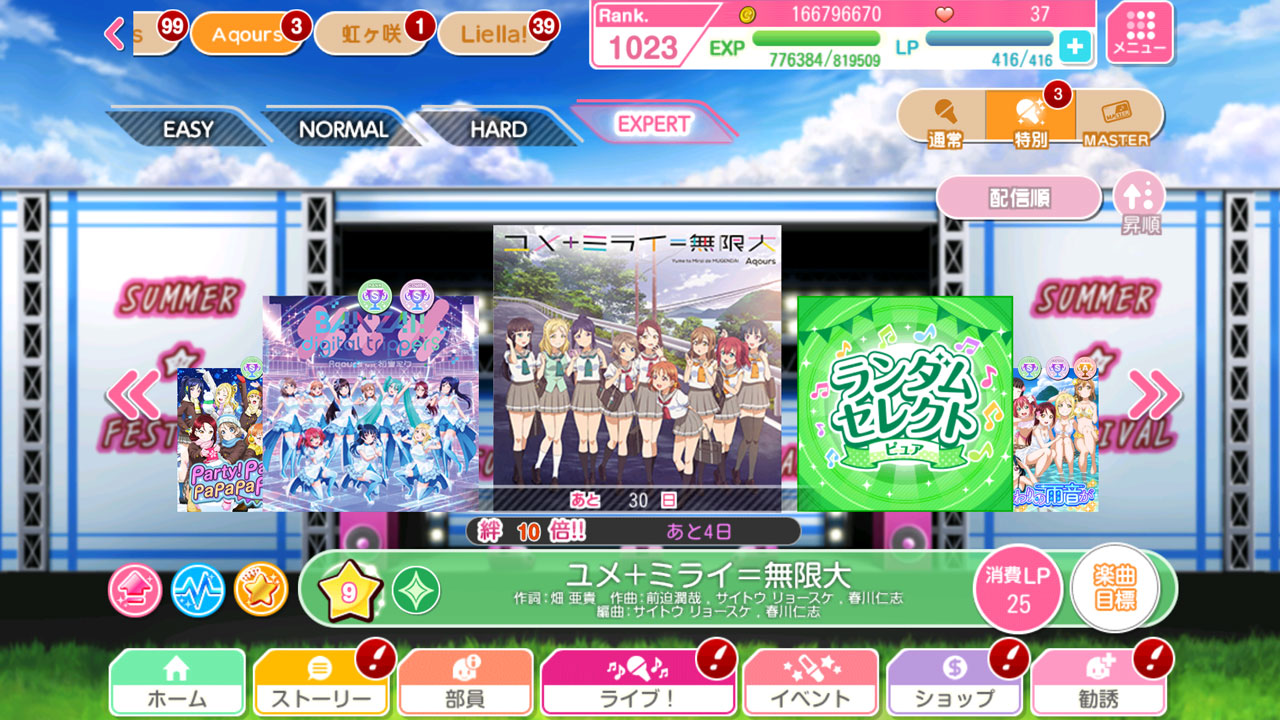 LLSIF HIGHLIGHTS
Speaking of LLSIF, something spine-chilling is indeed coming, as they are already teasing us on what's going to be the LLSIF's future — The countdown begins! And that is, we are going to find them out when the Thanksgiving Event has come into a close!
And speaking of the highlights, what are the things encountered during this week, on LLSIF? Stage Start!
Round 53 Score Match

And so, the battle is still on! Make sure to grind in this Event! How powerful is your meta team now?
Refer to this tabulated list for the members to appear in this Event!
RARITY
CHARACTER
OBTAINED FROM
UR
Maki Nishikino
Event Points (36,000 pts)
UR
Eli Ayase
Rin Hoshizora
Scouting (Honor Scouting)
SSR (Secret)
Nico Yazawa
Event Points (150,000 pts)
So then, what could be my current progress in this Event, so far? And watch out for some difficult MASTER songs here, especially if your team has no Healers or any Healing accessories!
Final highlights and Event Report details shall be on the next Episode! Look forward into it!
Guess the Next Nijigasaki Song!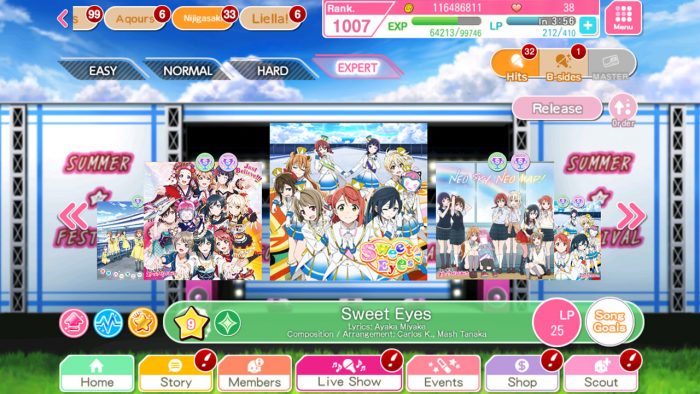 So then, every 15th of the month, after the patch update on 4:00 pm JST, there is a new song that will appear on the Nijigasaki Hits Side!
Guess what song shall be appearing next?
Whatever the song is, be sure to check it out, as well as to challenge it!
Character Birthday Paid Backgrounds

Guess what's new in the character birthday campaigns? In fact, they are just giving away some new limited backgrounds — in a cheap price!
Basically, they are really teasing us, and they begin to harvest money from us, aside from the Paid Box Scouting! And then, from this time on, and starting with Kotori Minami this year 2022, expect that there would be more Paid Backgrounds to appear in the future character birthday campaigns! And more likely, Riko and Ruby shall be having their own paid backgrounds, too.
That pack contains at least 14 Paid Love Gems, with a bonus of limited background and 5 Love Gems (Free).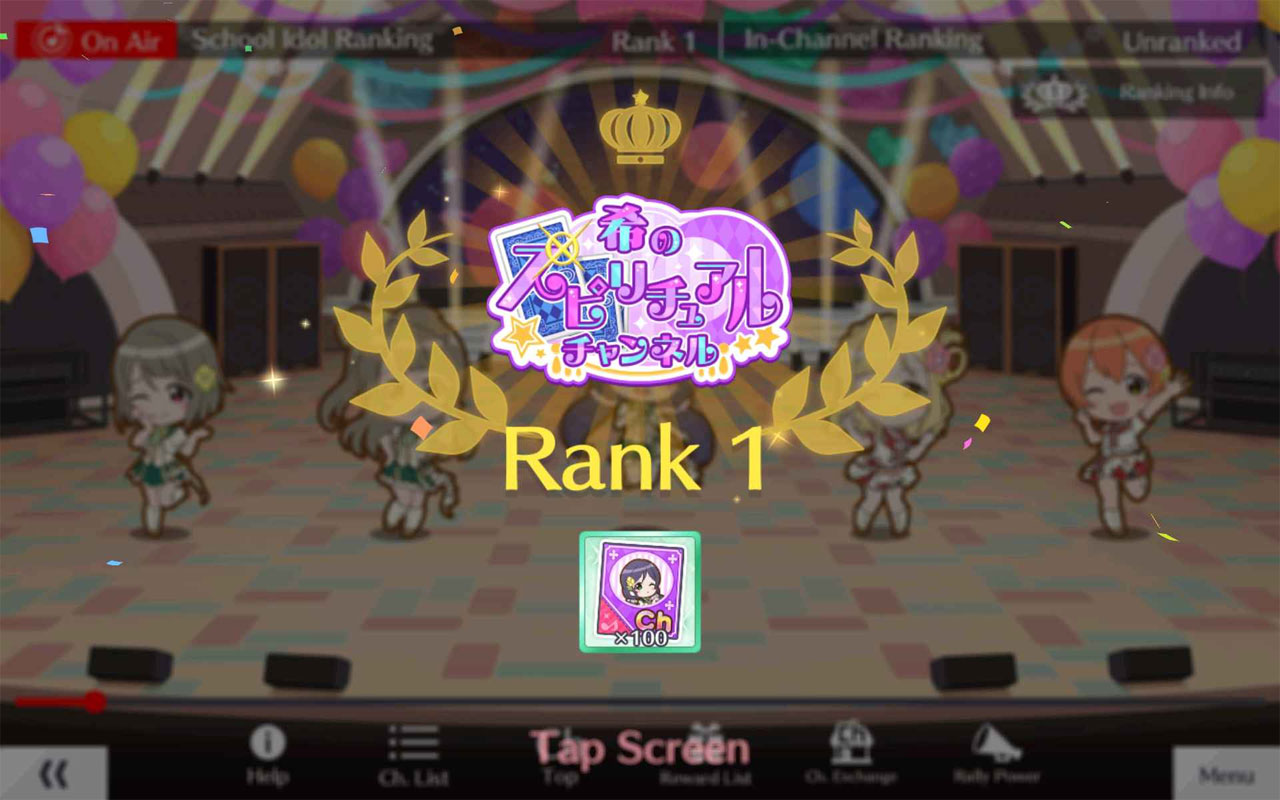 ALL STARS HIGHLIGHTS
Same as with LLSIF, they are also teasing us via with their countdown on their official Thanksgiving page. What's that could be? And then, we shall be finding them all out when that said Event ends on its last day!
And speaking of the highlights, what are the things which were encountered recently in the LLAS game? S.I.F. !!
Round 27 SBL (Final)
I thought that I was going to grind hard. But in the end, I just disregarded my own words, even though my JP Side is out from my Event Report results.
So far, my only SBL Award here is the Recovery Award. Not usually into Voltage Rank, since I ain't familiar with some song gimmicks yet.
This Event has been ended, placing me with a Silver Tier Rank.
3rd Anniversary Countdown Trilogy I: Login Bonuses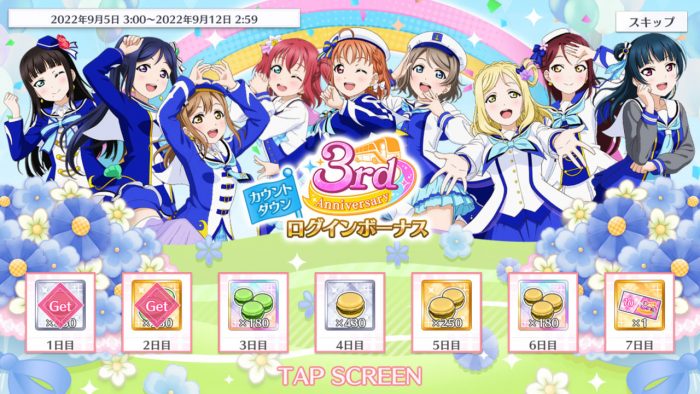 So then, prior to the game's 3rd Anniversary on September 26th, I shall be giving details of their countdown campaign! And there would be at least three (3) parts (One part per Episode) in this Trilogy!
The first part of this Countdown Campaign Trilogy is the Login Bonuses! Login every day to receive all of the items! But then, if you MISS at least one day within each period, it would never allow you to get the last item in the login bonus period, which is a Free Scouting Ticket x 10, so be careful!
In other words, do not break your Login Streak, and there is a reason why every player should not break them!
EXCHANGE: Joy on a Moonlit Night

---
Refer to the tabulated list below for the Members to appear in this Event!
RARITY
CHARACTER
OBTAINED FROM
UR
Shioriko Mifune
Exchange Points Shop
(34,500 / 400,000 / 600,000 pts.)
SR
Rin Hoshizora
Lanzhu Zhong
Exchange Points Shop
Rin (7,200 pts.)
Lanzhu (7,200 / 12,000 / 70,000 pts.)
UR
Setsuna Yuki
Kanan Matsuura
Scouting
SR
Dia Kurosawa
Scouting
Make sure to put these featured Event members in your team, in order to get more Exchange Points, and to get and exchange more items!
And refer to this tabulated list for some songs to be used for Voltage Score Rankings!
| GROUP | SONG | RECOMMENDED DIFFICULTY |
| --- | --- | --- |
| μ's | Oh, Love & Peace! | Advanced |
| Aqours | Kinmirai Happy End | Advanced |
| Nijigasaki | Draem Land! Dream World! | Advanced |
And the featured song for this Event is Twilight! That song shall be added in the future Main Story Chapter next month!
And finally, as usual, my highlights and final results shall be on the next Episode! Look forward into it!
School Idol Channel Weekly Bulletin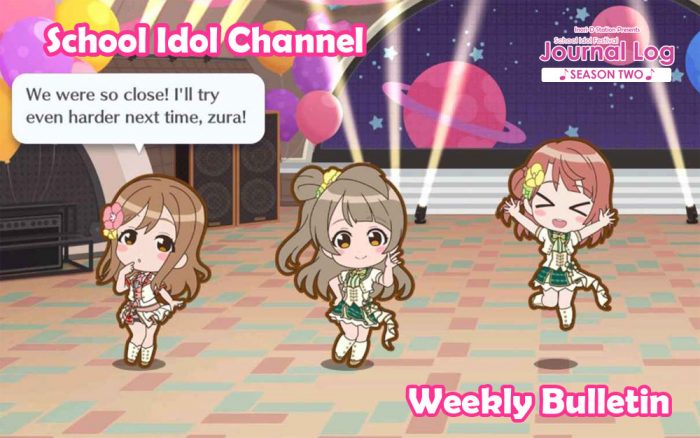 Here are the results of the last Channel Rankings! Find out if your best girl has made it to the top ten!
JP Side – #75
RANK #
SCHOOL IDOL
GROUP
AVERAGE CHEER POINTS
(RALLY POWER)
1
Kotori
μ's
8,571
2
Setsuna
Nijigasaki
5,702
3
Eli
μ's
5,359
4
Umi
μ's
5,224
5
Mari
Aqours
4,743
6
Shizuku
Nijigasaki
4,682
7
Kanan
Aqours
4,671
8
Dia
Aqours
4,576
9
Riko
Aqours
4,514
10
Ayumu
Nijigasaki
4,449
Global Side – #62
RANK #
SCHOOL IDOL
GROUP
AVERAGE CHEER POINTS
(RALLY POWER)
1
Ayumu
Nijigasaki
5,960
2
Kotori
μ's
5,471
3
Eli
μ's
5,418
4
Mari
Aqours
4,751
5
Setsuna
Nijigasaki
4,329
6
Kanata
Nijigasaki
4,245
7
Kanan
Aqours
3,916
8
Umi
μ's
3,854
9
Yohane (Yoshiko)
Aqours
3,682
10
Shioriko
Nijigasaki
3,557
Quite predictable that Kotori shall be dominating in the spots, especially when her birthday is coming near!
And be sure to switch to Riko Sakurauchi's channel next, after Kotori got her win next time!
Is there anything else that I could detail? Then, tune-in next Episode for the next School Idol Channel Weekly Bulletin! See you next time!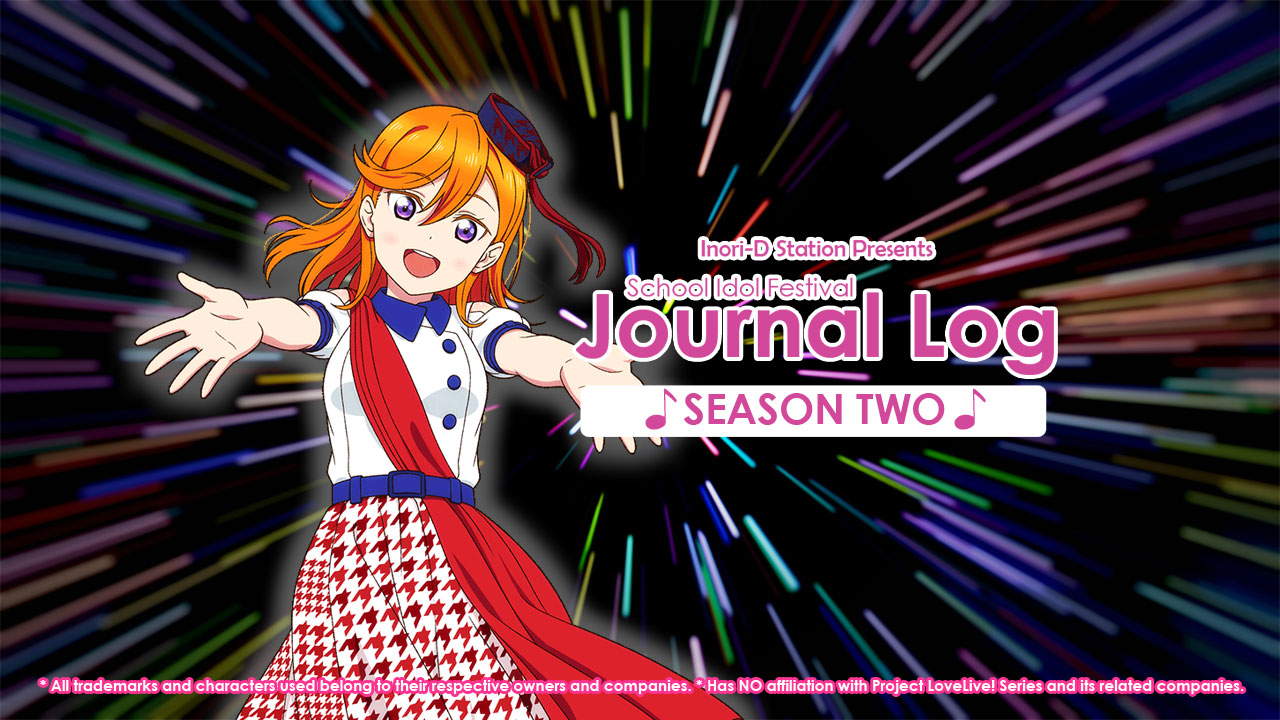 STORY EPISODE (EPILOGUE)
Everyone is now waiting and they were excited.
And the MC finally said, "Hyogane a.k.a. Hyoshiro Kiriyama is this year's champion of the National Tournament Finals! Congratulations!"
The audiences were surprised of the result.
"And still, Hyoshiro have defended his championship win streak! Let's give our cheers to our champion, once again!"
Takayoshi can't believe it, and he said, "At least, I had given it all. And I had never lost my fun factor in playing this great rhythm game!"
"Thank you for a great show, as well as finishing those difficult MASTER songs! And this ends our National Tournament Finals within this Fan Thanksgiving Festival event! See you all next year!"
Hyoshiro just walks and talks to Takayoshi, and said, "You are really my good and worthy rival. But then, you are still far in surpassing me!"
"It doesn't matter," replied Takayoshi. "At least I had realized my own answer to win this championship next time."
"Your own answer to win?"
"You will soon realize that, Hyoshiro. Definitely, I will win next year!"
"I am well looking forward to that!"
And so, they had parted ways.
Takayoshi and the Idol Chasers, Chiharu, Aika, Sho, Komari, and Gen, have finally met.
"I am sorry guys. But I failed to snatch my first-ever championship victory against Hyoshiro."
"It's alright, Takayoshi! At least, you did already your best."
"Senpai, just don't stress yourself for your own failures! It's natural being defeated!"
"Taka-Bro, just all you need to do is to train more!"
"Hyoshiro is unbelievably skillful. Perhaps, you shall be needing to train yourself even more!"
"At least, you know what to do next time when you face him in the next year's tournament."
Later, the MC has announced the next part of the Fan Thanksgiving Festival Event.
"Alright, everyone! Let us go to the next part of our program! Our next part of this Event is…"
And then, a voice from nowhere was heard and said, "Let us make our very-first entrance here… Right now!"
And so, the group of people have arrived, and they were all standing in the platform. It is none other than…
"We are the Black Lace Ribbons!" said the leader, Mikako Kira.
"It's Mikako!" said Chiharu. "The Black Lace Ribbons are here!"
And then, Mikako has made her statement on everybody else.
"Hey, listen up all of you, including you School Idols! It seems you have heard us, right? That's right! We are the people who were responsible, indeed, for making troubles in your world! So then, I may be hating you School Idols right now. But then, I am just going to give you chances to prove yourself."
Finally, Hyoshiro Kiriyama makes appearance, and he stands along with Mikako and others.
"So then," said Mikako again, "You just witnessed the victory of our ace player once again! And then, his winning streak shall continue! So, who ever dares to face this invincible champion, huh?"
Just in time, Saki and Lierre have made it to the scene, and Saki budges Mikako's words and said, "And it is quite disappointing that your arrogance is still in you, my fellow rival!"
"Saki… Are you here just to steal my spotlight?"
"Definitely not, Mikako. In fact, we are the big-time rivalries in the history of the School Idol Universe!"
"Did you already retire because you are already old? Haha…"
"It is because I had finally realized my own dreams. And that is… I am going to stop your evil plans!"
"Haha… And that's what makes me to hate even more the School Idols!"
"You will know it sooner, once our battle begins right here."
Chiharu steps in and said, "No matter what your evil plans are, we cannot allow you to crush the dreams of these School Idols who wanted to make their dreams a reality!"
"If that's the case…" said Mikako to Chiharu. "Inverse Lierre."
And then, Inverse Lierre has appeared at the front of Chiharu. When she was about to attack Chiharu, Lierre rushes to a rescue, and she blocked Inverse Lierre's attack. And then, Inverse Lierre retreated back to Mikako's Side.
"Quite a sneaky move that you have pulled from your sleeve, Mikako Kira!" said Lierre.
"Okay, other me," said Inverse Lierre. "It seems you have finally know us very well, from this day on!"
And then, the other members of Black Lace Ribbons had stood up on the stage platform. This include Mitsu and Seiba, and the twins, Aru and El.
"Your rhythm skills are very impressive, Takayoshi!" said Mitsu, whose name is Mi-Kun.
"Quite disappointing that I lost in the first round, though, but that's okay," said Seiba as Crossaber.
"Hey, Aika!" said El. "It looks like we can do our showdown here… at anytime!"
"Do not underestimate our skills in making cuter costumes!" said Aru. "We twins shall never lose!"
The MC doesn't have any idea what's happening. In fact, she said, "Wow, it seems that these two groups are making a face-off here! Shall it be a main event of our near-concluding Fan Thanksgiving Festival?"
As the Idol Chasers and the Black Lace Ribbons are heading face-to-face, the representatives of each faction has talked to each other. Saki and Mikako begin to talk.
"Well, we are just doing fun things here, and we ain't causing any harm."
"But then, my vision for my hatred will never change."
"The fact that you are saying that is because you got defeated twice, isn't it? And your arrogance is always present."
"Shut up! No matter what you say to me, it can never change me. NEVER!"
"It does seem that I got no other choice. But then, just enjoy on what you are, Mikako. It is because you have finally took your own path."
"Haha. I do really chose this path… On my own."
"But then, whatever things you can do that can shatter the dreams of these School Idols that I love, we, Idol Chasers, are going to stop you at anytime!"
"Well then, Saki. The next time we meet, prepare to meet your doom, along with your School Idols… And your allies as well!"
"See you again soon, Mikako, my fellow rival."
And finally, the Black Lace Ribbons made their farewell, and they disappear within the darkness clouds. When they had disappeared, the purple barrier outside of the Shinonome Academy building has been dispelled.
"Mikako Kira," said Saki. "I am always praying for your bright future. But then, you chose to be apart from anybody else."
Suddenly, Takayoshi kneels down, and he cries. He then said, "I am sorry, Chika… Guys! I have failed."
And then, the Idol Chasers have approached the frustrated Takayoshi.
"It's alright, Takayoshi," said Chiharu. "You just played right and fair."
"Senpai!" said Aika. "The most important thing to know is that you must never lose the fun factor in you!"
"Ah, don't stress up yourself, man," said Komari. "You can still win next time — in next year!"
"Next year, your victory is yours, Taka-Bro!" said Sho.
"This isn't the time to cry over for something that can't be recovered!" said Gen. "You just have to move on forward, and to fear for the unforeseen future!"
"Gen is right, Takayoshi," said Lierre. "Getting a defeat doesn't mean it is the end of everything."
"My dear Takayoshi…" said Saki. "Remember of what I had said to you, right?"
Takayoshi then stopped shedding tears, and he stands up. Then, he said, "Thank you, guys. I am just needing to train hard, and to become stronger!"
Later on, the girls in Shinonome Academy are beginning to chant on Takayoshi's name. They are yelling, "Takamin! Takamin!", something like that.
And then, Takayoshi is looking around him, and he knows that everybody in the auditorium is yelling and cheering for him.
Later, a mysterious girl has came closer to the Idol Chasers. She has the same eye color as with Hyoshiro.
Takayoshi asked her, "Huh? Who are you?"
She replied to him, and said, "I am Hyoshiro's older sister. My name is Jun Kiriyama."
"Jun…"
"Takayoshi Kitagawa. Do you want to know more about my own brother, Hyoshiro?"
And so, Takayoshi wanted to ask Jun more about Hyoshiro, who has defeated him in the National Tournament.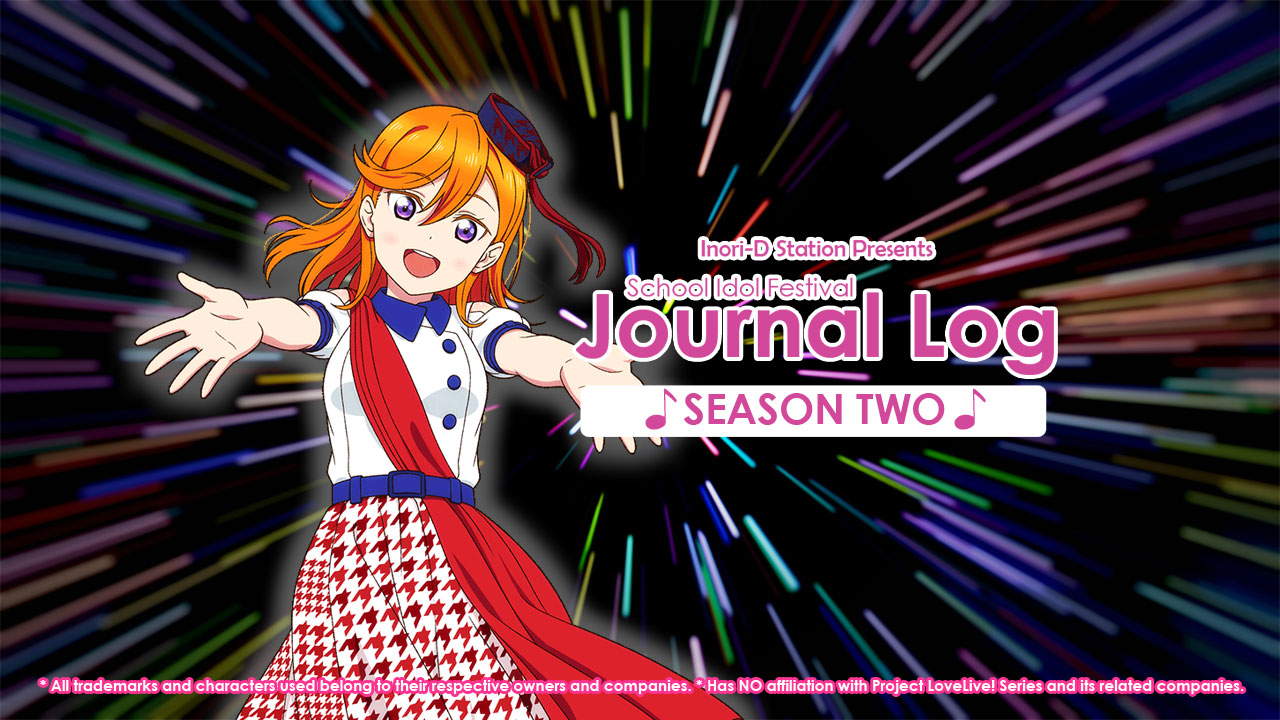 NEXT PREVIEW
All seems lost now for Takayoshi, but still he must fight on!
This person knows Hyoshiro, and she was his older sister.
What was the truth behind with Hyoshiro being the champion for a long time? Some people really hate him, aside from the fact that he got issues with the community. The truth with Hyoshiro's championship streak shall be told!
Next time on SIF Journal Log SEASON TWO, "Hyoshiro's Older Sister".
Now, let's make our dreams come true together!
The Bonus Stage
"Here we go, the new us!"
Will they able to find out their reason why they wanted to achieve their dreams, and win? Along with those four new girls, they are fated to perform together in one big stage.
And so, their stories still continue… In the other side of the countless stars.
LoveLive! Superstar!! SEASON TWO!
Every Sunday at 7:00 pm JST, on NHK E-TV Network in Japan!
Check your local Anime licensors per country or region for the time and availability!
LLSIF TV Anime in-game campaigns now going on!
Official Website:
https://lovelive-anime.jp/yuigaoka/ 
RETURN TO MAIN PAGE BACK TO HOME PAGE