The Smartphone Game Idol
This blog post may contain minimal spoilers. Please read this only if you had seen this Episode.
Inori-D Station strives to give spoiler-free Episode Reviews and Impressions in this post.
Overview (Story)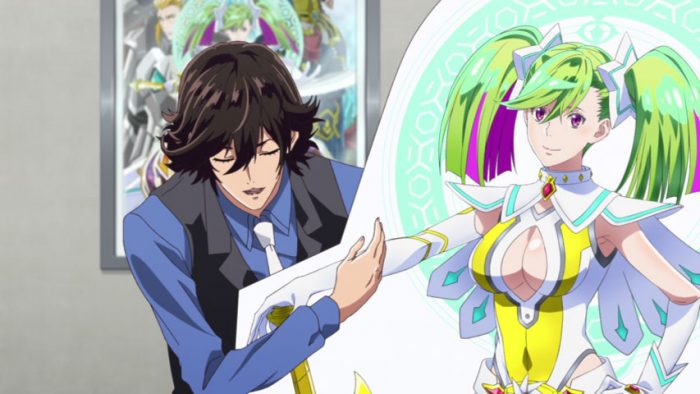 A gaming company has requested Shotaro to solve the case of a mysterious stalker who could attack someone in an upcoming live event. That gaming company is a developer and publisher of a smartphone game, called the Monster Eldorado, while they are about to showcase a new character there, who is Megu Kazamatsuri. She has become a popular smartphone game character, who is also an idol. However, she became later a target of some stalkers, sending her and the company some death threat letters.
A stalker, who goes by the nickname "m", has sent to them a death threat letter. And now, Shotaro and Philip must do a lookout on that stalker, who is about to make appearance on a live event in order to assassinate the idol character there. And that stalker is a Dopant, who is also a user of the smuggled Gaia Memories.
Review
Let's go with the review and impression proper!
Yeah, a story arc which would feature an "idol" as a guest! And did you know that idols can really cheer our hopes up?
Let's go with the characters. Shotaro is basically a badass detective, who is basically like a chick magnet (as mentioned by Philip in the earlier Episodes). I had really noticed that Shotaro has a character development here, wherein he could recognize some video game characters there, due to the fact that he also plays smartphone games! And then Philip, on the other hand, can be a genius scientist. However, sometimes his lack of understanding with some tasks can eventually made him screwed up. Such as that, he has disregarded Shotaro's warnings to not further explore on Tokime's thoughts. Philip can be hard-headed sometimes, and he can really never stop in exploring everything when he wants it, until he has finally have it. However, he can be sometimes an airhead when it comes to cautionary measures by Shotaro and others. And not to mention, Philip got a character side wherein when he has finally lost control, he can become wild and violent. Don't worry, since as revealed in the original Kamen Rider W, he can fight as "Fang Joker", in which his emotions are his own weapons. That Fang Joker form can be revealed in the further part of this story arc, along with Ryu Terui (as Kamen Rider Accel).
Story is basically about "idols" who literally sing and dance on a live stage, with the audiences waving their colorful penlights. Yeah, speaking of idols… They can be anything. They can be an idol for a video game, sports, or even other genres like Cosplay. Something like that. And also, this Episode shows that idols do really have "fans", and some "stalkers" who are sending some "death threat" letters to them. But then, sending those such letters? Idol are indeed cute, beautiful, and sexy. What's their reason in bullying them? Yeah, and it is just more than bullying the idol, but they are just making that idol die in their hands.
We all understand that every girls (sometimes boys) can be idols. They are idols who wanted to achieve for their dreams and stardom. But then, there are idols who could literally "overwork" themselves just in order to make their fans happy. Yep, and that's a sad side or reality, for me, for every Japanese idols that I have known. Why? Not only they overwork because they wanted to make themselves popular and trendy. It is because they wanted to make their fans happy, because every idol wants to make every of their fans smile.
I have learned from this Episode (Part 1 of 3 of the story arc) that idols and girls should be wary of their fans who kept following and supporting them. What if that follower of yours is actually stalking you already, and he or she is sending you a death threat? Sometimes, these kinds of dangers or incidents should not be kept in secret. Otherwise, these such problems will just escalate and it shall become more difficult to solve.
Overall, this Episode is exciting to watch. Especially when it is a combination of "Heroes and Idols". Idols wanted to inspire other people to reach for their dreams, while Heroes stand up and fight, and they protect these Idols from being hurt or to prevent their dreams from being crushed.
Series Info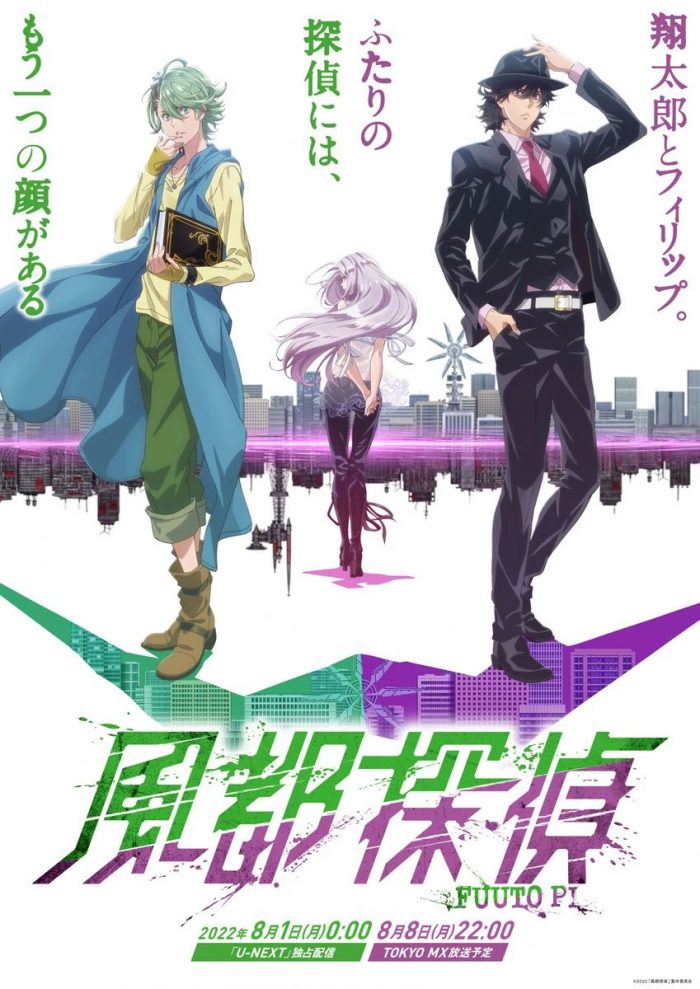 Fuuto PI (Fuuto Tantei) is an Anime series which is based from the "sequel manga series" of Kamen Rider W, a 2009 TV Tokusatsu Series.
PI in the title can be either "Private Eye" or "Private Investigators". Otherwise, it is called as "Detective".
For more info, see this page.