Sixth Star
This blog post may contain minimal spoilers. Please read this only if you had seen this Episode.
Inori-D Station strives to give spoiler-free Episode Reviews and Impressions in this post.
Overview (Story)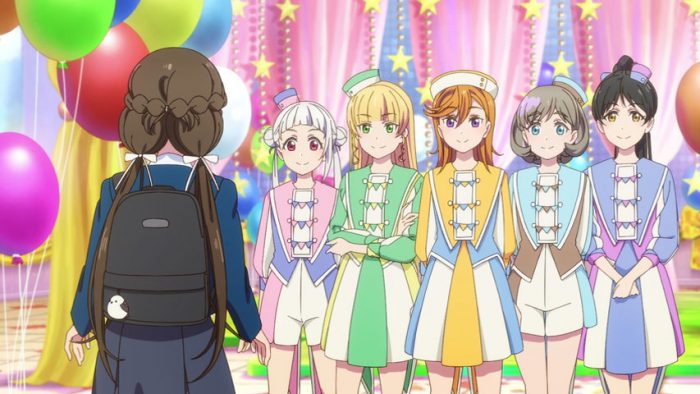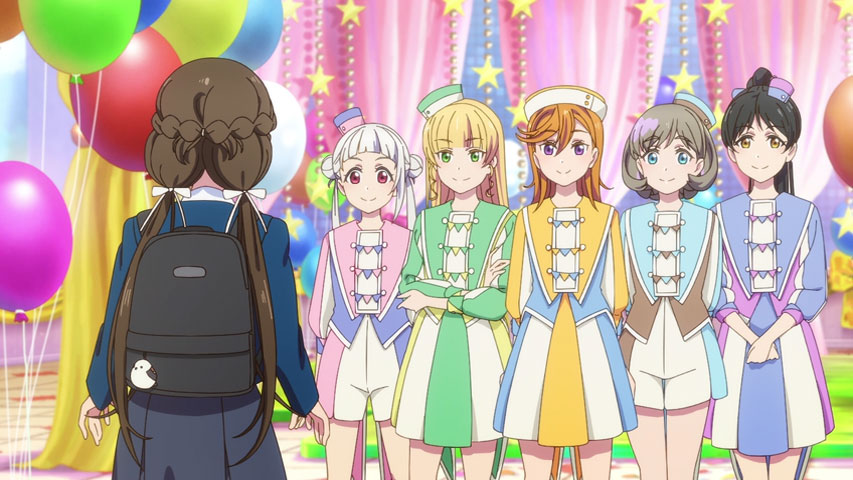 Sunny Passion became the overall winners in the year's LoveLive! Finals. Team Liella! are now training hard, and are really aiming for their win for the next LoveLive! Finals.
And this new first year student has entered Yuigaoka, and she was lost finding it from the beginning. She became fascinated when she saw the last video performance of Liella! in the previous LoveLive! competition. While the team Liella! is unable to invite new members for their School Idol Club, will she able to become the first one who shall be invited to become a new member of their group?
Review
An Episode Review and impression… Of a sequel season! Let's get into it!
Seemingly, everything's detailed here, so as much that I could write, I would try to avoid writing down some pieces of spoilers here (The best part is to watch them by yourself).
Finally, we are being foreshadowed with the new four characters in the Team Liella!, namely Kinako the shy and ditzy girl, Mei the tough-looking girl, Shiki the laboratory girl (Someone like Rika Kamiya in LLSIF), and the online sensation girl, Natsumi. The rest of the girls, other than Kinako, can be tackled as the time goes by. Meanwhile, talking about Kinako, she is somewhat like some School Idols like Hanayo Koizumi from the Team μ's, who can be shy and ditzy. But then, she can be cute and sweet, especially if you had heard her sample voices clip on YouTube. So then, I could actually get to know her more, especially on the LLSIF rhythm game — by reading her Bond Side Stories!
Story shall be just in the same format where it appears that the plot format is somehow similar to Aqours Anime (LoveLive! Sunshine!!), where they have to do it again from scratch, after they have fallen from the top due to their defeat. So then, getting defeated once does not mean it is the end of everything! In fact, I had given those details within my Special Episode of my ongoing blog post series segment, the SIF Journal Log on IDS.
And going back, I have learned that it is true that you can't change yourself. You can't change yourself, given if you are not trying anything. In the sense that if you don't do something new, you can't able to change yourself. So then, why not step in and try it yourself to find out? Who knows that a random miracle might happen?
Series Info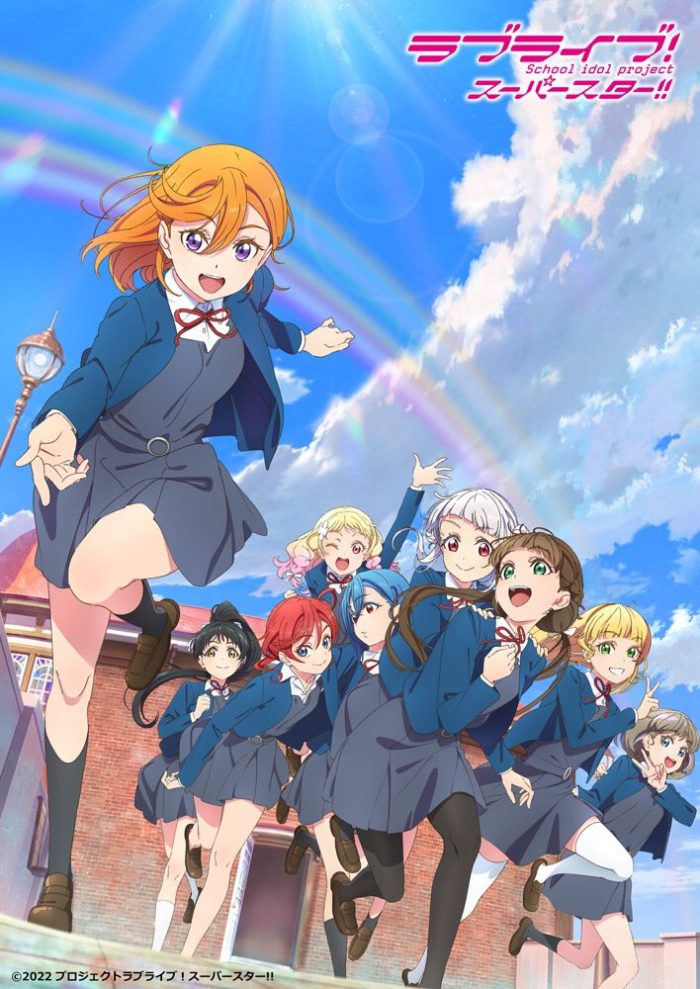 This second season of LoveLive! Superstar!! has been aired on NHK E-TV since July 17, 2022, which continues directly from the last Episode from the previous season last July 2021.
For more info, see this page.