Audienceless Live Performance.
The School Idol group unit, consisting of voice actresses coming from various Anime series, has banded together for their upcoming live performance this month next week! Nijigasaki High School Idol Club 2nd Live! two-part live performance has been announced, and it shall be due next week, on September 12 and 13, Japan Time.
【Overseas】
"Love Live! Nijigasaki High School Idol Club 2nd Live! Brand New Story / Back to the TOKIMEKI" will be streamed at the same time for overseas. Ticket information has been released!
Click here for more information!
→https://t.co/vQZJonvQtC pic.twitter.com/tFqEcQ9IkL

— ラブライブ!シリーズ公式 (@LoveLive_staff) September 4, 2020
Their two-part live performances shall be subtitled as Brand New Story and Back to the TOKIMEKI. These shall be performed on the two dates mentioned, respectively.
However, this live performance by Nijigasaki High School Idol Club is different from its previous live performances. It shall be in a form of 'paid' live streaming event. The staff and production team has decided to use this kind of technique in making their live performances in a form of paid live streaming due to the effects of the ongoing COVID-19 pandemic happening around today. This live performance shall still commence on the said date. And meanwhile, Event campaigns and login bonus Events are also happening right now in the LoveLive! ALL STARS game to commemorate this live Event by Nijigasaki High School Idol Club.
Streaming Platform
The streaming platform to be used in the Nijigsaki High School Idol Club's 2nd Live has been decided. They shall use a streaming platform called the Streaming+. Streaming+ is a paid live streaming video platform by Eplus Inc. in Japan.
The cost of the paid Live Stream per day is 4,800 yen (approx. 50 USD), as announced.
Overseas Paid Streaming Event Announced
The overseas paid streaming event has been announced for certain territories. It shall be available only at the following countries below:
US and Canada
Hong Kong and Taiwan
South Korea
Thailand
Singapore and Indonesia
Australia
No other words from the staff and production team if they are going to add more territories for paid live streaming. No words also from them if they are going to have delayed viewing screenings of that said event.
Details of the Event
DAY 1: Brand New Story
The Day 1 live performance shall be in two sessions. First session shall be in 12:30 pm Japan Time, while the second one shall be on the 6 pm Japan Time.
Day 2: Back to the TOKIMEKI
The Day 2 live performance has only one session. It shall be held at 4 pm Japan time.
REPLAY LIVE STREAMS
Replay Live Streams are also possible (not archive that can be scrolled), if in case you missed a part of the live stream (due to technical problems, such as poor Internet connection speed, blackouts, and others). Replay Live Streams can be watched on both days (same times on Day 1, Sept. 19 and same time on Day 2, Sept. 20).
More info from the LoveLive! Nijigasaki High School Idol Club Official Website (2nd Live Info on Overseas Paid Live Streaming)
Possible Song Sets and Other Predictions
Since there are two days of live performance by the Nijigasaki High School Idol Club, possibly the song sets to be used will differ from each other. Day 1 shall be different from Day 2. Song sets from the Day 1 live performance will somehow use songs from their new 3rd album release. This shall include Just Believe!!, Ketsui no Hikari (by the newly added member, Shioriko Mifune (VA: Moeka Koizumi), as seen in the Chapter 17 of the LoveLive! ALL STARS JP Side), Margaret, and many more! For the Day 2 live performance, somehow they shall use some songs, most probably the sub-units songs, and also some of the hit favorites from their second album, and TOKIMEKI Runners album. So then, expect the TOKIMEKI Runners -SIFAS Story Chapter 17 ver.- to be present also in their live performance! Also, don't forget about the song, Mutekikyu*Believer, as well as its B-Side song to be present also on the paid live streaming event!
I believe that both Brand New Story and Back to the TOKIMEKI have different song sets from each other. So in order to see and listen to all of their songs, you need to watch both of the two days of their live performances.
Surprise Announcements After the Live?
These are something that LoveLive! fans like me should await — post-live announcements! They might announce info, like their upcoming TV Anime series, as well as some exciting event campaigns in the LoveLive! ALL STARS game! I can predict that they might announce stuff, like their next album and others!
As of now, these are the only relevant information that I had gathered! If there are anything comes up, I can Tweet some updates!
About the Nijigasaki High School Idol Club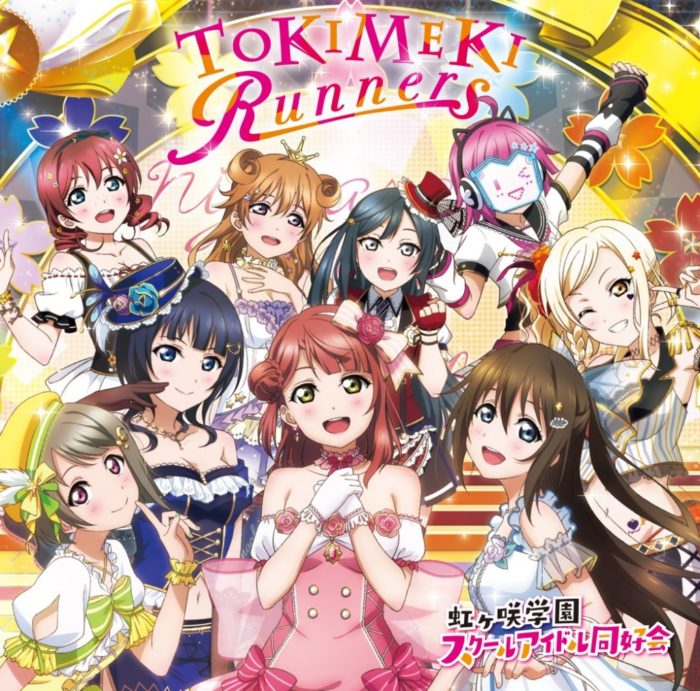 The Nijigasaki High School Idol Club is a School Idol group, and the third group which is part of the LoveLive! Series of School Idols. It was originally formed as a Perfect Dream Project in which it was formed consisting out from the original 'N-rarity' characters from the LoveLive! School Idol Festival game. Out of those nine, some of them were originally created. Also, they are the main characters of the recently-released smartphone game, the LoveLive! School Idol Festival ALL STARS which was created and developed by KLab Games, in cooperation with Sunrise Inc.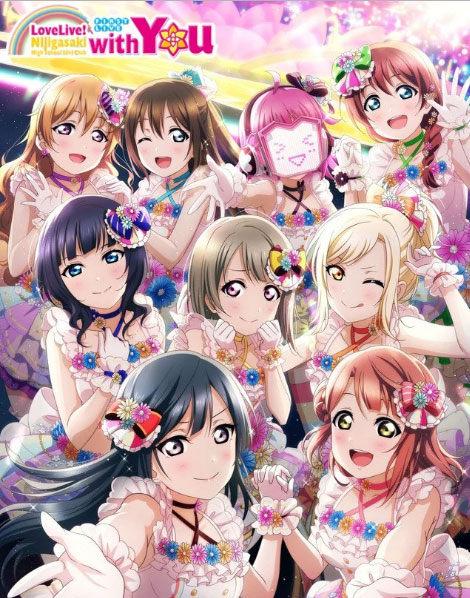 Their first album, the TOKIMEKI Runners, was released on November 21, 2018. Its main song was used as an opening theme song for the LoveLive! School Idol Festival ALL STARS game, and as one of the playable songs in the game mentioned. Their second album, Love U my friends, was released on October 2, 2019. The songs coming from both of their first and second albums were used for their recent First Live, which was held on December 14 and 15, 2019, last year.