You LOVE merch? You want LIVE? Rabu-rabu LOVELIVE!
LoveLive! Series is so popular in Japan, even in Japan trends on Twitter. The series is kept alive through with their merchandise sales not only in Japan, but in other different parts of the world. So what did make this series so popular? Again, it is because of their merchandise sales (Don't make me repeat, haha). Also, it is because of the fans who were continuing to love and support the LoveLive! Series!
So what are the seven popular LoveLive! items or merchandise which were so trendy? You can find out by reading.
1. Nesoberi Plush Dolls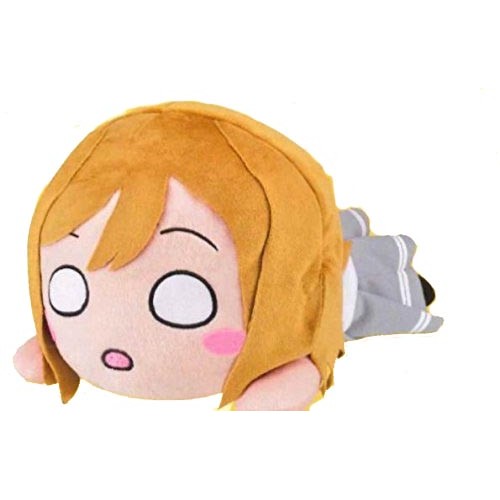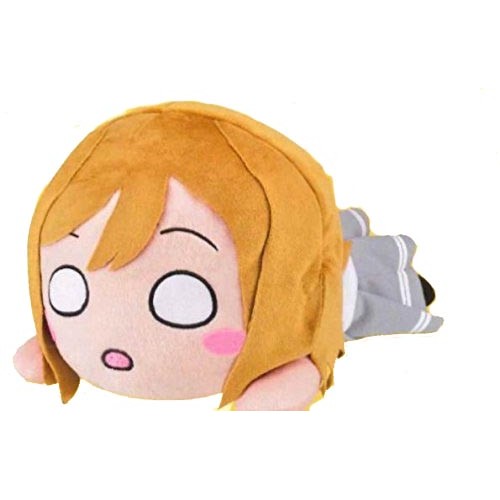 Nesoberi Plush Dolls are series of Plush Dolls made by SegaPlaza, a division of SEGA. They were bought either online as package for arcade catcher machines, or in individual. There are many types of Nesoberi Plush Dolls, according to their sizes. They do have a name or acronym in size, but I didn't have time to memorize them. There is also a Tera-sized Nesoberi Plush Doll, which its size was almost the same and proportional to a normal-sized human being.
These plushies are very cute to cuddle and to look at, especially if you are sleeping with it! This kind of merchandise is so popular to have, especially if you really love LoveLive!, or even your favorite girl from that series!
2. Figures (All Types and Categories)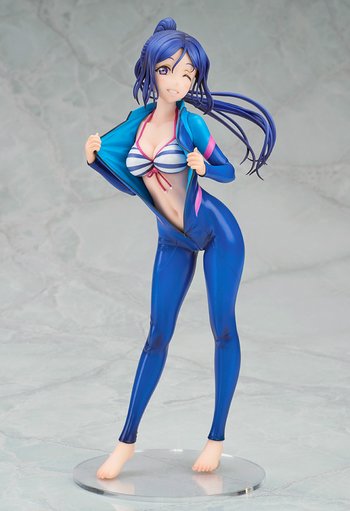 There are many types of figures to choose from. They can be Nendoroids, Scale Figures, Prize Figures, or even articulated figures like Figma. Scale figures are the most expensive of them all because of the detailing, and paint job costs. It's up to the LoveLive! fan which type of figures that he or she must buy, whether it's a set, or even a one-girl-only-focused line of figures (I can call this an 'oshimen' figure collection).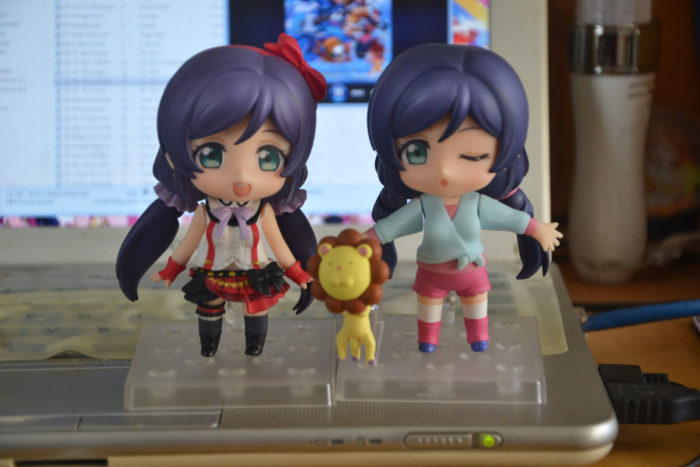 3. Gears and Apparel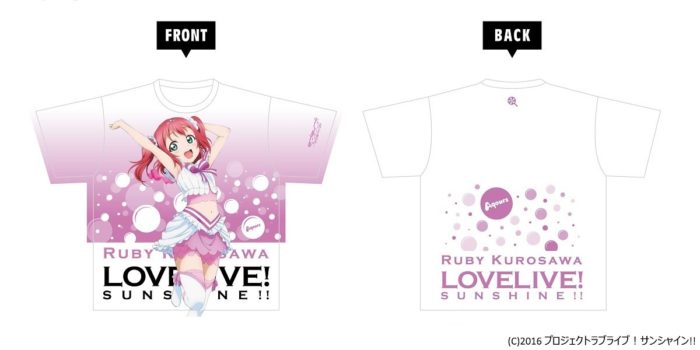 Wanna change your appearance? Do you want to be different from a usual commoner you see in the streets everyday? From gears (i.e. sling bags, arm bands, shoes and foot wear, caps) up to apparel (i.e. T-shirts, jerseys, socks), these are everything you need if you are really a hardcore LoveLive! fan.
Prizes of these may vary depending on its type and popularity. Exclusive ones were more expensive, so try buying if you really want it, but not if you think it's obvious that it has also limitations. Graphic T-shirts were the popular ones to buy. Also, they were prone to discoloring if not washed properly, so be careful! There are two or more ways to get them. First is buying them online, and the second one is to get them in the local Anime conventions. There is also a third, in which you can get them by attending a certain event, and eventually you will get them as freebies.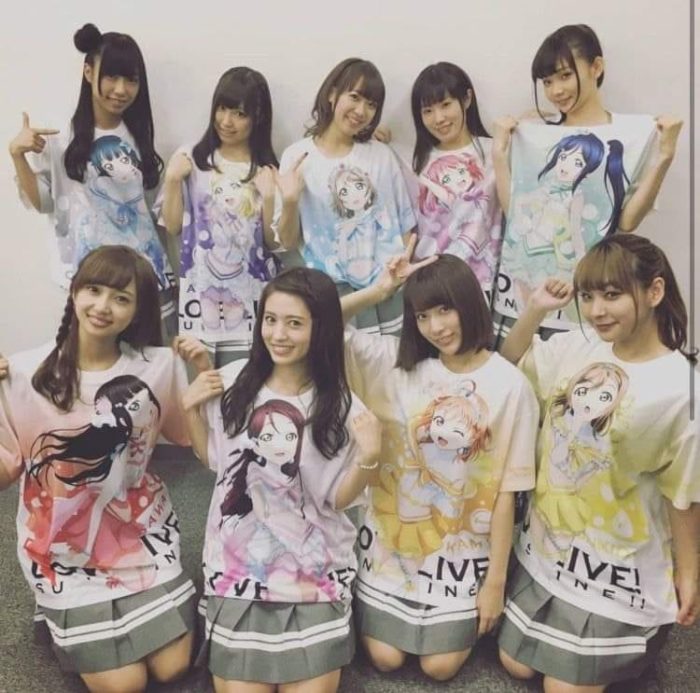 LoveLive! gears and apparels can be authentic or fan made (bootleg). For the bootleg or counterfeit ones, it is recommended that you should exercise caution when buying, especially online. Since buying those bootlegged or counterfeited gears and apparels are considered illegal or likewise having no permission or consent from the LoveLive! series.
4. Charms, Keychains, and Swings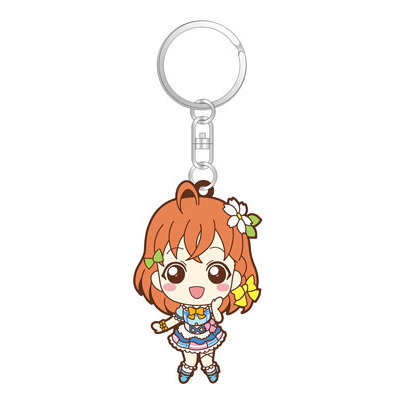 There are many ways to get these items in your LoveLive! collection of items. First is getting them through Gacha machines, wherein you shall insert some coins and then you get one character randomly. The second one is again you buy them online. Sometimes, they come as set, and they can be split by group buying (One person will buy the set, and then he or she will split the set by selling the other items in the set to certain group or individual).
These key chains, swings, and charms can be used for your keys, bags, as well as your light stick. Also, these can be used for your art bag (sometimes called as 'ita-bags')!
5. Multimedia (Blu-Ray, DVD, Photo Sets, and Audio CDs)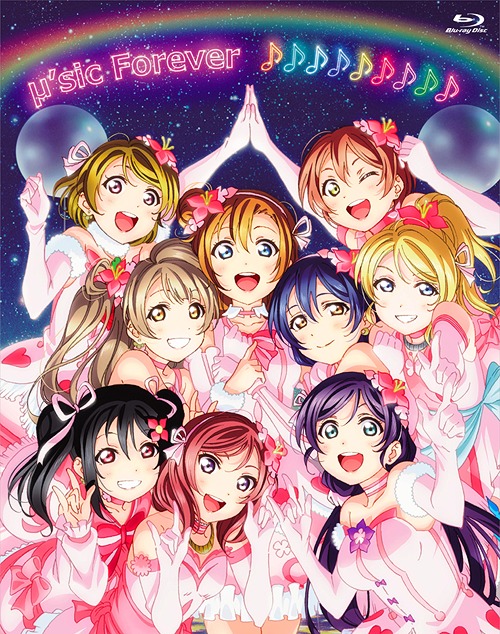 These type of merchandise shall never be disappearing from this list. If you just downloaded some videos containing the Anime, live performances, and music, don't forget to show your love to them by buying their authentic Blu-Rays, DVDs, and audio CDs. In some of these multimedia mentioned, there are sometimes included with exclusive photo sets — photo sets of the actual voice actresses who voiced the characters in the LoveLive! series, as well as some still screenshots from the Anime. And yes, they serve as your legendary treasures!
6. Limited Light Sticks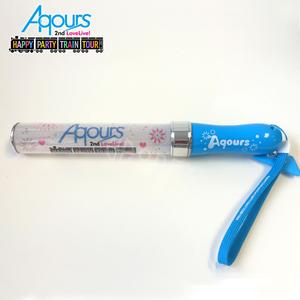 During their live show performances, lights sticks are used. There are standard and limited editions of some light sticks. The standard one was never labeled as 'LoveLive!' item. Though they were manufactured by some companies, like Ruifan Japan, they come by many variations. The limited ones were expensive, since they can be only gotten exclusively during the event, or even getting them through advanced pre-order.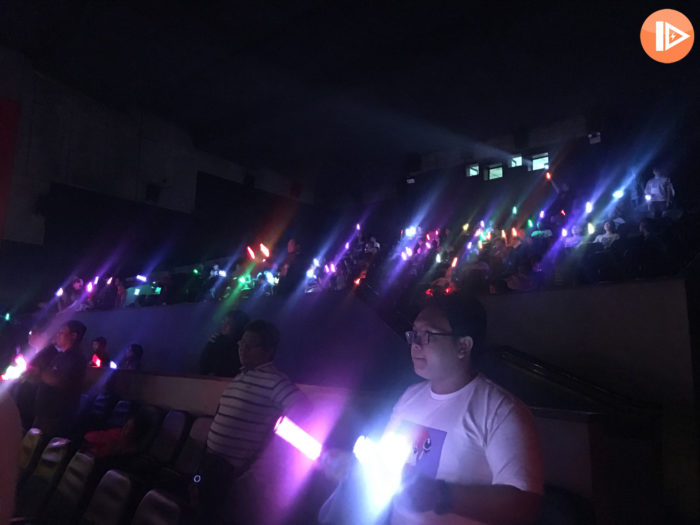 7. Uncategorized Items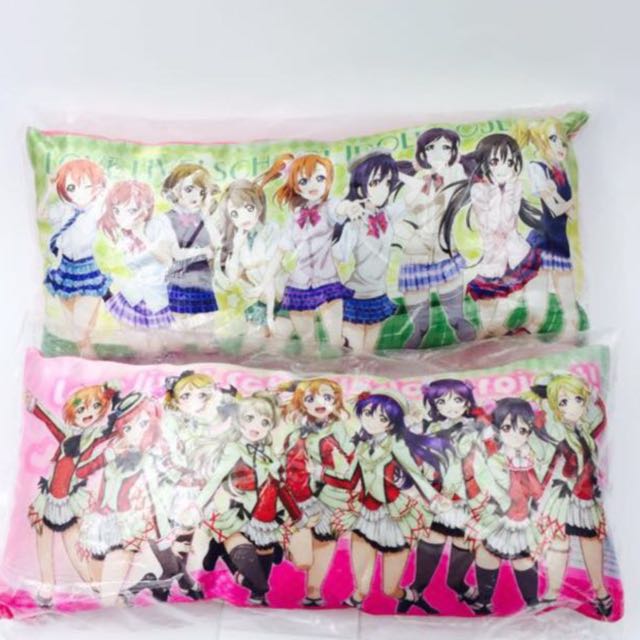 There are other LoveLive! items or merchandise in which they never fall on the six categories above. This shall include wall clocks, mugs, ball pens, smartphone cases, and other more items. They surely have their purpose when bought, aside from displaying them.
Infringing Merchandise
Edited as of February 13, 2021
LoveLive! Series has released a press release statement with regards to the incident that happened which involves an individual or group doing marketing of the infringing merchandise which is against the series' terms. You can read more about this by clicking or tapping this link below.
Related: LoveLive! Series' Advisory on Infringing Merchandise
Summary
There are seven popular LoveLive! merchandise for fans to buy. They are:
Nesoberi Plush Dolls
All Types of Figures
Gears and Apparels
Charms, Swings, and Key Chains
Multimedia (Both Audio and Video)
Limited Light Sticks
Other Uncategorized Merchandise
These merchandise can be either standard or limited releases. Limited or exclusive ones were more expensive than the regular/standard ones. It is important that a person should know the authenticity of these items to ensure the full support and love to the LoveLive! series.