Today's featured character is… Nicholas D. Wolfwood!
Character Info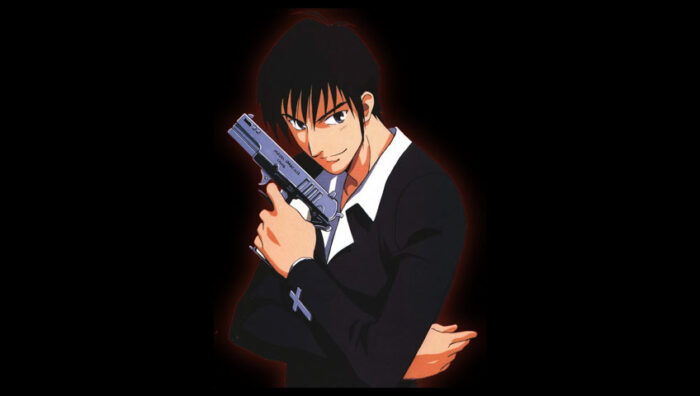 Nicholas D. Wolfwood is a priest-like person, who carries a huge cross-shaped weapon, called as the Punisher. Wolfwood is also nicknamed as "Nicholas the Punisher".
Wolfwood's feature ability is fast-regenerative ability, in which his wounds taken from battles are healing quickly. Also, with the use of special vials or other drugs that has given him super-strength and regenerative abilities, Wolfwood is considered to be a force to be feared by some enemies.
Wolfwood is once an orphan who was raised along with Livio, on an orphanage. Until, he was taken and was used in a human-body-altering experiments by a scientist, named as Chapel.
Wolfwood is showing cold and hatred with some people who are showing sympathy — about on humans that should not be killed, when they are evil. Until, he became Vash the Stampede's ally, though that they both have different visions about compassion or sympathy, on some people that they save or kill.