Drama × Actor × Truth
This review post may contain visual and contextual spoilers. Please read at your own discretion.
Don't know on how to watch or stream this Anime show? Then check out my streaming guide page for more info!
Overview (Story)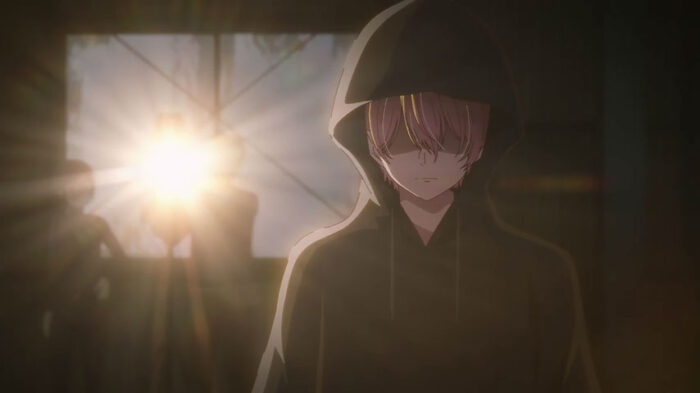 The final Episode filming scene was already set. Aqua was ready to head out on that scene as the stalker character in the story. It seems that Aqua was ready to pull everything off from his sleeve in his skillful acting. But will his acting make Kana give her best acting scene in the final Episode filming?
Review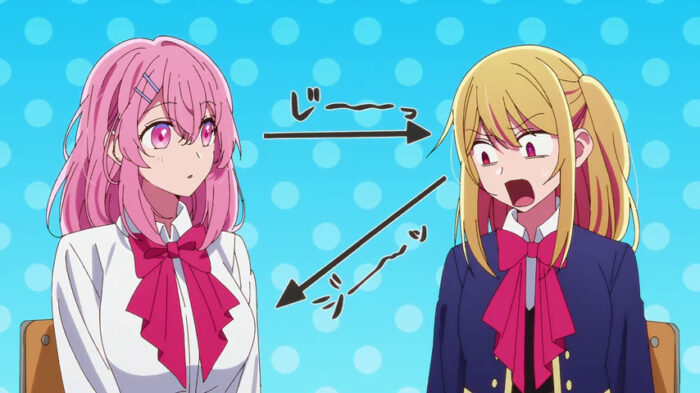 Let's have the first part. Of course, this would just continue from the previous Episode, where Aqua enters the TV drama adaptation project done by the person whom has connection with his mother. Aqua can be shy and silent. But not when he has finally shown colors when he tries to give all with his acting. Seemingly, he is more a sadistic villain that laughs with a sinister smile. Especially, when he is handling a dangerous cutting knife. What a cunning grin that Aqua has here — the usual expression where the main male villains do have when they were terrorizing the protagonists!
Kana Arima is just the opposite here. Wherein, she can really pull off from her sleeve when she can at the outside of the filming set. But not when she is already blended with some other actors with their lousy acting, in their actual filming.
Also, though that Aqua and Kana were having opposite characteristics when it comes to acting out and in the filming set, the mutual thing that they have is their communication skills to each other, where it is really important in some aspects.
Story basically shows that in filming and publishing the Episodes, some would say that the first initial Episodes were from mediocre to being poor, due to the fact that the playing actors are well-inexperienced in their portrayals of their own characters. Basically, if you, as an actor, don't know your character very well, you might just end up projecting something that your viewers can really make down of, and they just drop watching that series when they are no longer enjoying it. What did Aqua do is just an "improvised" acting, where he has literally "emphasized" his own character in the story, as a stalker character. I had known that sticking to your character portrayal is still not enough. You just need to give your character some emphasis when you decide to portray him or her.
And then, the rest of this Episode is just leading to an another chapter or arc in the Manga counterpart. I hope that Ruby might be getting the spotlight here this time. And look at that Minami Kotobuki!
In acting, sometimes we do not follow everything which is just written in the script. Sometimes, we just do "add and leave". Same with the editing directors who decide if they can add some scene like this or not. Acting is where we project our own feelings for the character we portray in the story. Not only you have to memorize everything with your own character. But on how we could be able to do portrayal and to give and deliver his or her emphasis when it is done by projecting your own feelings. In other words, every actors who play in the story should improvise their own acting tactics! And I like what I had said, do not follow everything which is written in the script. It is basically when you follow the rules in playing basketball, sometimes, we are breaking them — in a good way where making foul at your opponent is one of the ways to win a game! And those what I had learned from this Episode.
Overall, the fourth Episode is generally "sinking" the current high rating of Oshi no Ko. Remember the first Episode? From the second until third… And now, in this Episode. Yep, and it is sinking like a ship after just being collided with an iceberg.
My Rating: AVERAGE (3.6/5)
Series Info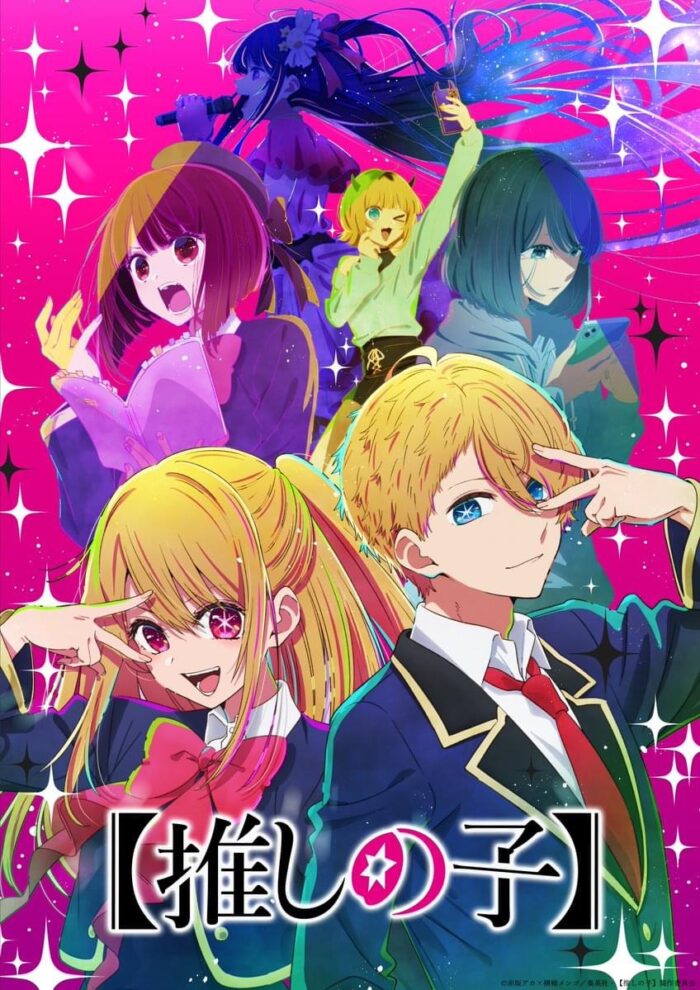 This Anime series was aired and streamed since April 12, 2023 with its first Episode. The first Episode was aired and streamed as a one-hour Episode premiere.
Series Info | Episode Reviews Archive | Streaming Guide