Self-Controlled Martial Arts
It is an old tale where vengeance is the only way to resolve everything. It is about an individual who had lost his father because of hatred. But then, have you lost something of a good value, and yet you are doing everything to get them back? All of the time, you are just carrying your own revenge. But will that revenge of your own rage be able to get everything back what you had lost? You can have that desire to make vengeance on a person whom has defeated you for the first time. At the same time, you were becoming blinded by it.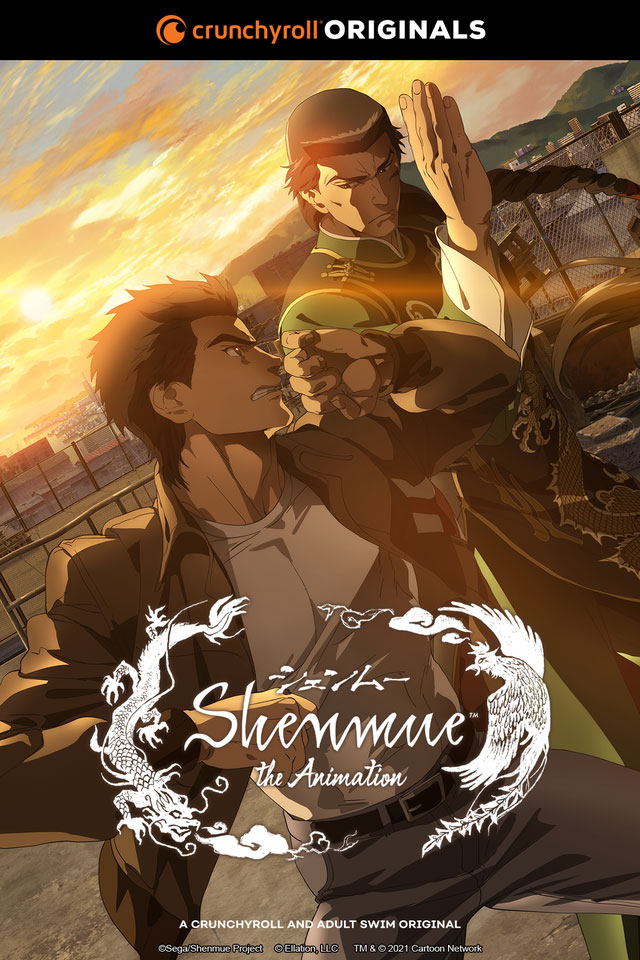 This is what it looks like on the Anime version adaptation of SEGA's "Shenmue" video game series, which is titled as Shenmue the Animation. It talks about Ryo Hazuki, who had his father killed by a person who had a reason. He has ended up being defeated easily by Lan Di, who is also running an underground organization which is lying and hiding within the lands of Hong Kong, where such illegal activities are done there.
Ryo Hazuki swores revenge upon his father's death. And all along when he is finding out the truth behind with his father's death, in which why did Lan Di has killed him, Ryo has ended up facing various criminals, gangs, and organizations along the way, in which some have connections with Lan Di's underground organization.
And so, this is where Ryo's mission begins — on searching the truth behind with his father's death. Also, he is able to meet some people who did help him to master the way of the martial arts, in which he had used to defeat some powerful bad guys on his way. But other than that, what else did Ryo has to encounter at the end, when he has finally met his long-awaited nemesis?
Review and Impressions
"Ryo, you are still lacking. Remember that."
Basically, Shenmue the Animation has some points for the people who watched over it as an adaptation. There are at least four things, for me.
First, the story itself do really captured my interest, since it teaches the viewers some values about using something for a better and good use. Like that martial arts thing! One thing I like about the story is that it also teaches viewers that vengeance, or such revenge, hatred, and grudges, aren't always an answer to put problems and conflicts into total resolution. Of course, we are always putting ourselves to resort into something that can make us pay the price. But then, making a choice to sacrifice means we can resolve our conflicts in life. But what if our own sacrifices be in vain? Does it mean we have failed — in the sense that our such acts will be just in a waste or just nothing? Basically, just using our own rage and anger to resolve things can't just only makes us stronger. But then, they can literally blind us from our sight to reality. And that is what the storyline or message does Shenmue the Animation has. Though that there are some parts of the story in which they aren't understandable (deep plot), there is also some parts where you could eventually understand what do the characters are doing to show something in the Episodes — like those moral story and values! Never mind about those martial arts scenes, and other hand-to-hand stunts, like tossing!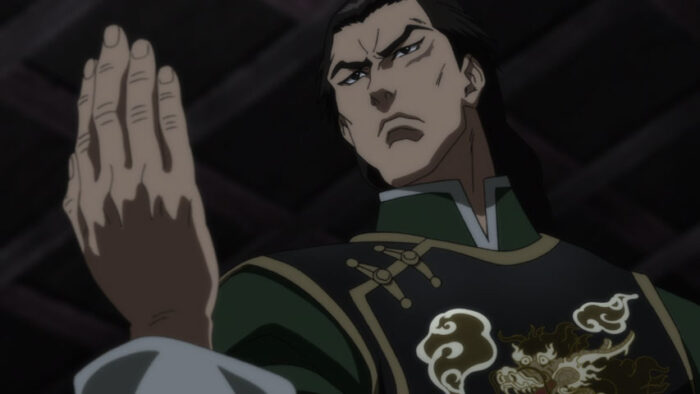 Second, for the characters. Ryo Hazuki can be brave, hard-nosed, and a bit reckless. His martial arts style taught by his father are really not enough. Not enough, in the sense that Ryo isn't really using these very well in a timely manner. And that's why he has lost to Lan Di easily. Lan Di is just really invincible here, yet there is no sign of character development in him at the end. There are lots of characters to encounter here, which include some who had become his allies for his mission. Like his schoolmate, Nozomi Harasaki, the barbarian girl, Joy, and the gangster boy, Ren. Some of the other characters and villains did not get too much spotlight, like Shenhua who has only appeared in some Episodes, and only at the end of this series. Overall, about only 3 characters who got some character development here, as opposed from the video games counterpart. So then, it has never given the viewers some enough time to know about Shenhua's character and screentime at the end of this series.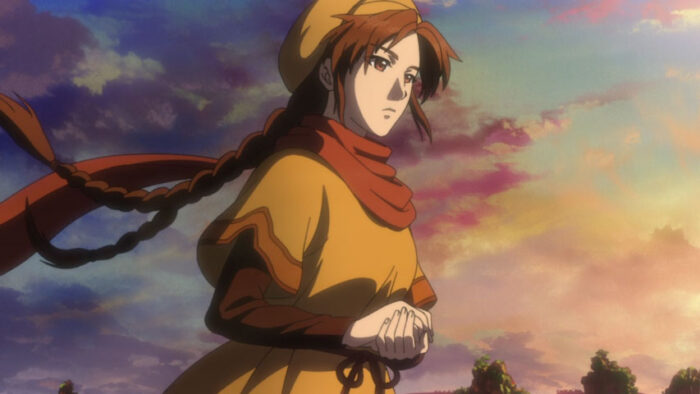 Third. Music is really catchy when it is opening time, but not when it has ended in its ending theme song. More likely, a typical "shonen" Anime, where opening theme is always energetic, while the ending theme is something like of a sad mellow, where you feel that somebody has died at the end.
And finally, for the animation, it is just some usual 2D drawing style, especially when it is at the opening movie credits. Something like, some animation parts do really show the "rough drawings" of that character or scene (like that eye shot drawing at a close range). Basically, I got dizzy a bit when I see some rough drawings on the animation frames. Since this Anime is about martial arts theme, of course, the drawing styles will be in a "Chinese-style" culture. You know, since hearing that word means "martial arts", and it shall be my first key word to respond here. Overall, the animation stood up great, for me.
Shenmue the Animation is something of a "combined plot" from the two video games in a series. Basically, smaller Episode count means the story is easy to understand. But not when it comes to its lifespan. Basically, the story itself got its continuity, only when they had planned for Season 2. But then, this Anime got its potential to have a second season. However, for some various reasons, they decided to pull it out from planning, so… For me, Shenmue did its great job for pulling a storyline, where things should not be resolved by just hate, anger, and other vengeance. But then, I got short when watching this until the very end, knowing that the story is still not enough to be a successful adaptation from the video game series counterpart. And in the end, the lifespan of this Anime is short. It can only be lengthened when sometime in the future, they might consider it to be planned for second season.
Scores
Overall, Shenmue the Animation is good for me to watch. But, will it be a good rating for me?
For this Anime show, my scores shall be the following:
Animation: ★★★★★★★☆☆☆
Characters: ★★★★★★☆☆☆☆
Music: ★★★★★★☆☆☆☆
Story: ★★★★★★★★☆☆
Lifespan: ★★★★★☆☆☆☆☆
RATING: 6.4/10
Final Remarks
Shenmue the Animation does really get a low-downer, when it comes to characters and its lifespan. But then, the story did really make me impressed as well, and I like it! Especially, when it talks about martial arts and your self-control to your own desires and goals, this Anime is good for anyone who tries to fix up their own selves.
And that's it for Shenmue the Animation! Well, it is really up to you to watch this or not, for the story.