Coco Hayashi shall be the name of Setsuna Yuki's New VA
Cover photo or featured image is from Nijiyon Animation, Episode 10 "Kasumi, Setsuna, and Surprise".
During the AnimeJapan 2023, at the Red Stage featuring LoveLive! Series, the new VA (voice actress) for Setsuna Yuki (Nana Nakagawa) that would replace Tomori Kusunoki has been revealed and named.
The new actress is named as Coco Hayashi.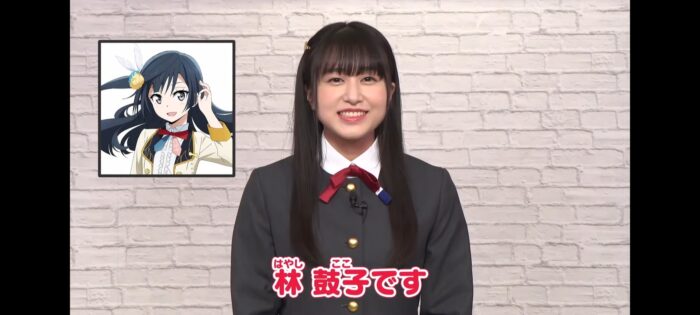 Coco Hayashi is a Japanese voice actress who was born since May 15, 2002, from Shizuoka Prefecture. She was under 81 Produce affiliation, and was working since year 2017. She did notable voice roles of some Anime characters, like Kiratto Pri☆Chan as Mirai Momoyama, and previously from Wake Up, Girls! New Chapter! as Ayumi Hayashi.
The previous voice actress, Tomori Kusunoki, has stepped down from her role, and her activities will end on March 31, 2023.
Related: LoveLive!: Setsuna Yuki's Current Voice Actress Will Step Down
Also, her voice roles in some other games, like LoveLive! ALL STARS and LoveLive! SIF2 can be likely replaced or be added by this voice actress. Also, the voice role was added on the SIF2 Character Page of Setsuna Yuki.
Related: LoveLive!: Setsuna Yuki's VA is TBA in the SIF2 Character Page
Coco Hayashi is scheduled to appear in the future Nijigasaki-related activities, beginning on April 1, 2023.
Via: LoveLive! Nijigasaki High School Idol Club Website