Vash the Stampede
This review post may contain visual and contextual spoilers. Please read at your own discretion.
Don't know on how to watch or stream this Anime show? Then check out my streaming guide page for more info!
Overview (Story)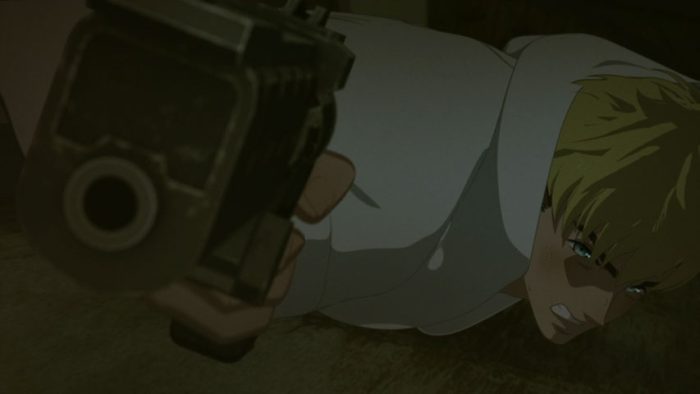 The retelling of Vash's backstory continues, as he was able to meet with Millions Knives within it. This would just tell the origin of Vash's arm that was cut down, the mystery with the Plants that were abused until "The Last Run", and the betrayal of Millions Knives.
Review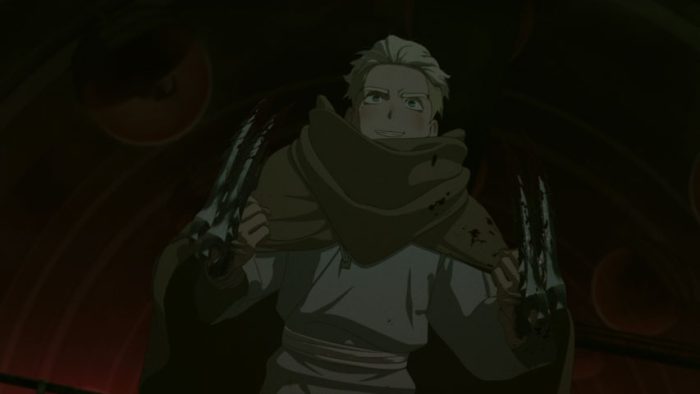 Let's get into the Episode Review proper! Let's see what happens!
Basically, just the continuation of the previous Episode, wherein it is just only a retelling of Vash the Stampede and Millions Knives' backstories. Backstories are really important to learn about, since I can learn about the origin of that character — On how he or she became a hero, or a villain who could turn back against humanity that has betrayed his or her own visions.
For my case, Millions Knives is a character who got himself living as a hero, but a villain inside. Seeing him becoming an atrocious villain that instantly turned away from his own sight has made me understand on how do people become villains. Yep, and that really shows that much in this Episode. Millions Knives is an example of a villain that shifted from being a good and kind character to being a violent and atrocious character in the story. And that one quote said, "You will die as a hero, or live long enough to see yourself as a villain."
Vash the Stampede's character looks so elaborated here, wherein he can be a hero, but he has no will to fight and kill. So much for my previous review that some characters do really fight and wound these villains in battles, but they can NEVER kill. That's Vash the Stampede. Though that he can have a gun to shoot some villains, he is just trying to stop or "save" them, but he can never kill. He is a character example where we could use our own weapons just for "defense", and not for something to insatiate our own vengeance and retribution.
So, which side are you on? Is it on Millions Knives, who can literally turn away from humans and friends because they betrayed him, or at Vash the Stampede, who was somehow betrayed by his own friends, yet he never backs them down because he still trusts them? (Like for my case, Nicholas) Yep, and that's the message of this Episode, in which that was something that I had learned!
Story. The retelling of Vash and Nai's backstory has taken at least two Episodes, in general. But at the end, about 40% of the rest of this Episode is just leading to the next Episode. Hint is… Zazie the Beast.
So then, sometime in the future, I could try to watch the original Trigun Anime counterpart, to see some great differences with the characters in the story. Maybe, when I try to watch it due to some anniversary, or some sort, perhaps? We'll see. But for the meantime, I will watch this until the end, whether it's ending in cliffhanger or not (Maybe seasonal or second cour, I think?).
Overall, this Episode is basically average. And it really requires you again to watch the previous Episode, before heading into this one. And then, I had really noticed that some parts and frames of this Episode seemed to look dark, especially when they are inside the dark buildings. Yep, something that they must need to improve exposure and brightness to the pictures.
My Rating: AVERAGE (2.5/5)
Series Info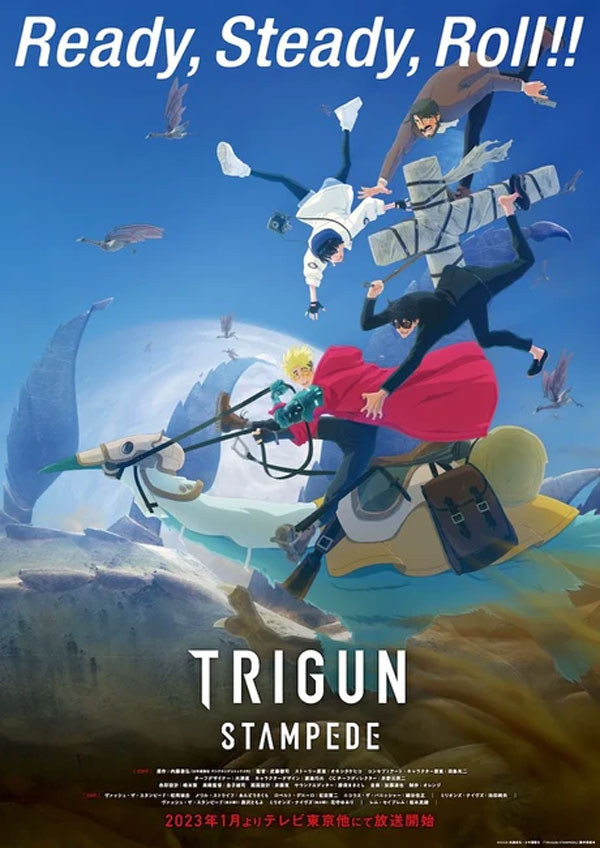 This series is now streaming on Crunchyroll (for NA/US) and on Bilibili Asia App (SEA).
Series Info | Episode Reviews Archive | Streaming Guide