Today's featured character is… Dita Liebely!
Character Info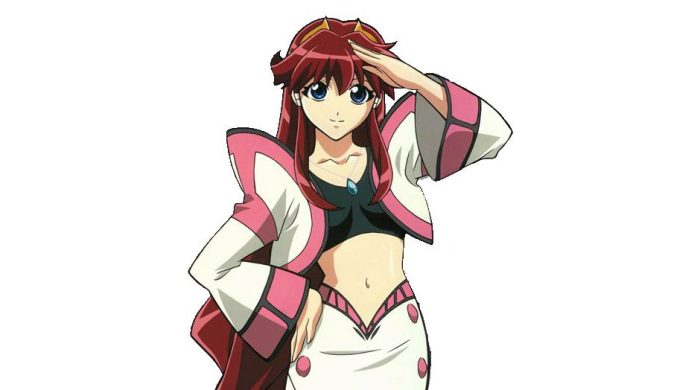 Dita Liebely is a crew member of the wandering spacecraft, called as the Nirvana.
Dita pilots the one of the spacecrafts (called as Dreads) in Nirvana, called the Blue Kachina, where it actually combines with Hibiki Tokai's Vanguard, to form the Vandread Dita Type.
Her feelings towards Hibiki causes her to fight alongside him in the battles. Despite that Hibiki is putting himself into peril, she can do anything in order to save him from dangers.
Dita can be referred to as the "UFO Girl" by Hibiki, as opposed from him as the Mr. Alien, who was called by Dita herself.