Best of the Rest
This review post may contain visual and contextual spoilers. Please read at your own discretion.
Don't know on how to watch or stream this Anime show? Then check out my streaming guide page for more info!
Overview (Story)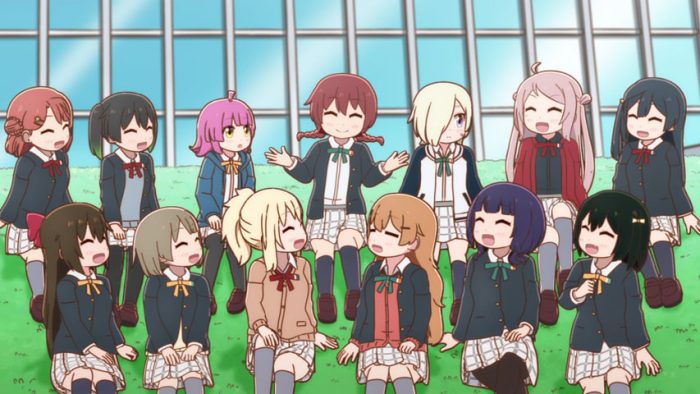 Karin told Shioriko everything about herself — on how did she become an aspiring model, as well as entering the Nijigasaki High School, and becoming to have interest with School Idols later on.
Mia did praise Emma's lovely voices, after she heard her singing a song alone. Until, the rest of the girls came wanting to see Emma to sing more for everyone.
Rina did develop a video game, in which she was hoping for her fans to see and play it once it was released! Yu, Ai, Shioriko, Setsuna, and Mia did really tested and played that game for themselves!
Review
It's review time! Will it be a lower rating this time? Or will it be just an average rating where it is just a point away from being bad? Anyway, let's review!
This time, Karin did really revealed some portion of her backstory here, on how did really she shift from being a poor kid, up to the time that she become so gorgeous and appealing, in terms of her curvy body. Well, that's Karin. And if you had well played the LoveLive! ALL STARS game, and read her Bond Side Stories and Episodes, then you really get to know her more. At least, Shioriko developed her social interaction, at last, with Karin. It is because I haven't well seen them talking together throughout with my journey in the Nijigasaki world. But then, if there is an any existing backstory of them talking (whether in the game or Anime), then let me know! Of course, I haven't seen yet, for me, Shioriko and Karin talking to each other for once.
Also, I had seen some unusual character development here, aside from Shioriko. Also, Ayumu is somehow revealed (in both 4-panel comics and Anime) to have character development, due to the fact that she can also excel in playing video games, and she can place herself higher in the leaderboards or score rankings. Well, we got a gamer girl Ayumu now, aside from Setsuna who is also an avid video gamer, as well as Mia.
It looks like I am well having fun with the spinning CG model effects, which was present during Episode 6. And it was almost matching with some known mecha-genred Anime.
Story themes go like this:
Episode 4 tells about on how people did really start from scratch, and they become so popular.
5th Episode basically shows on how we could accept or reject some offers of other people, even though that we wanted them for extra benefit.
Lastly, the 6th Episode shows that there would be some other people who can be better than us, even though that we are the best, in our own visions.
Yep, those are the things and pointers that I have learned above! You know, sometimes, it is really important to replay some Episodes to find out really its message for fans.
So then, some Nijigasaki songs (two are vocals and one instrumental) had made cameo throughout the three Episodes. But the acapella of Emma's Koe Tsunagou yo is so lovely, and I loved that!
Overall, the three Episodes will still get a low rating. But, it shall be not as lower as from the previous three.
My Rating: AVERAGE (2.6/5)
Series Info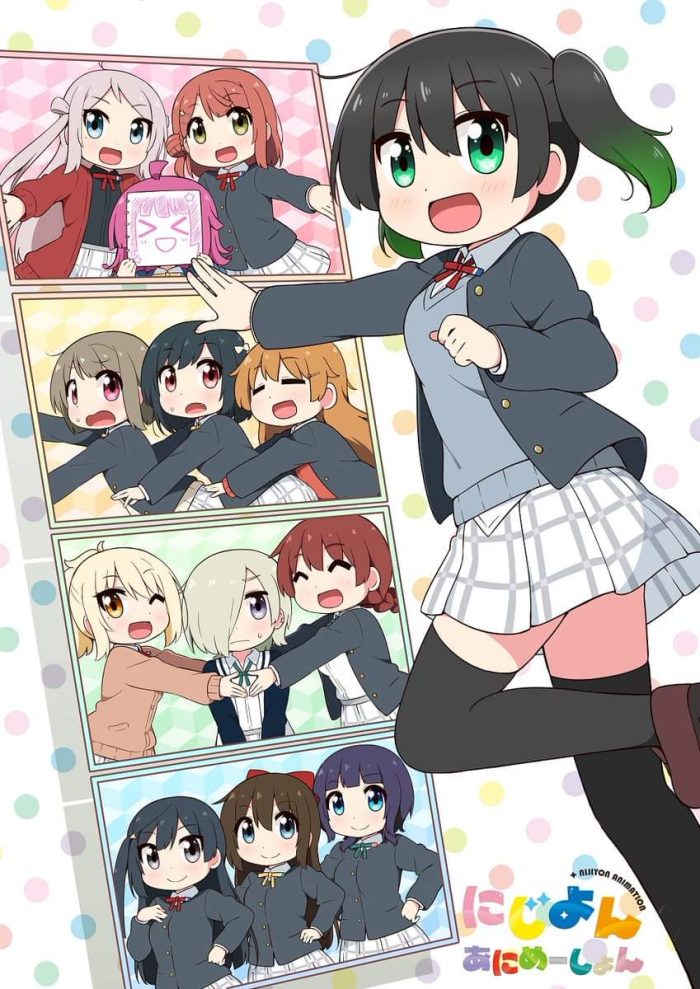 This Anime shorts was based from LoveLive! Nijigasaki High School Idol Club, and its four-panel comics counterpart of the same title, Nijiyon. It is being streamed on its LoveLive! Series Official YouTube Channel (Japan only), and on Crunchyroll (NA/US only, about at least 1 hour from the original broadcast schedule).
Series Info | Episode Reviews Archive | Streaming Guide