Today's featured character is… Al Azif!
Character Info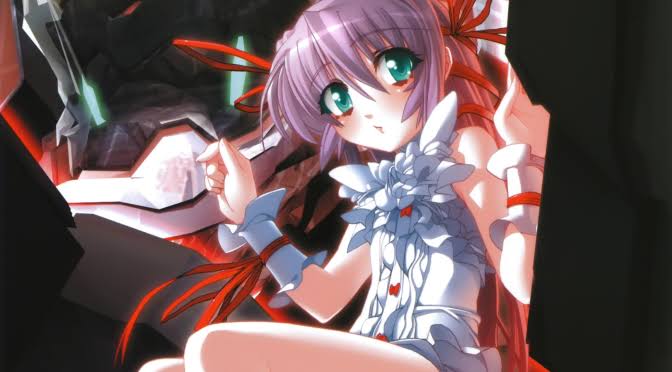 Name
Al Azif
アル・アジフ
Series
Video Game / Anime
Zanma Taisei Demonbane [Video Game]
Kishin Houkou Demonbane [Anime]
Type
Spirit Guardian
Hair Color
Light Purple
Voice
Rie Kanda [Anime]
Full Info
https://demonbane.fandom.com/wiki/Al_Azif
Al Azif is the original copy of the old, ancient book, called the Necronomicon. She is said to be the strongest Grimoire ever found. She takes the appearance of a 10-year-old girl, and yet her age is just millions.
Al Azif makes contract with Kurou Daijuji, in which Kurou can able to have the powers of hers, and to summon the giant ancient god-slayer machine, called as the Demonbane.
If you have the desire to fight on, and to have a greater power that can match any powerful opponents, are you willing to make a contract, and to sell your soul?