Today's character is… Ascoeur!
Character Info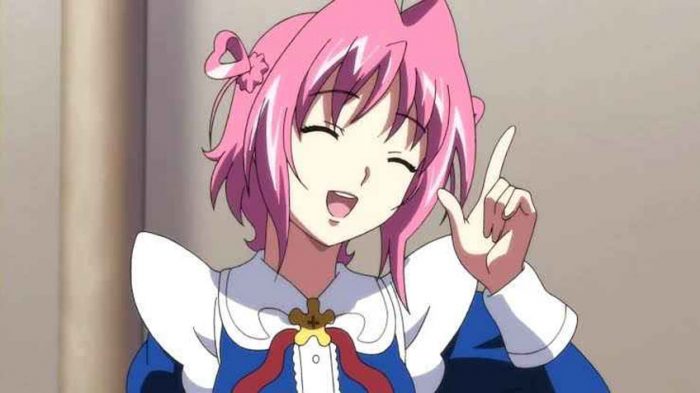 Ascoeur is once a maid who works in a maid cafe. Along with her partner, Q-Feuille, they work together on a same page.
Ascoeur entered from being just a maid to an agent, and she become an ES Member of the organization, called as the Galactic Trade Organization, or GTO.
One of her abilities as an ES Member is the skill that can teleport and carry people from one place to another. While it is revealed further that her abilities can be powered up by having herself being kissed by a mysterious child, named as Di-Air, she can well use them whenever big trouble comes! But in some occasions, she didn't need Di-Air's kiss later on when she strives to become strong by herself.
She is well determined and she can overcome any difficult situations. But there are times that she can be stupid and reckless, whenever she can do them by herself!