Featured for this week is… Riko Sakurauchi!
Character Info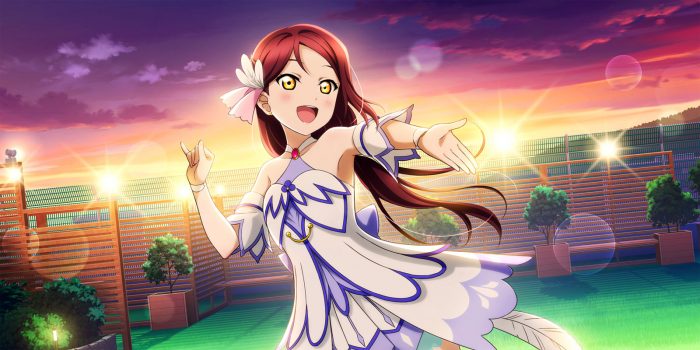 Riko Sakurauchi is a second-year high schooler who used to be a city girl. Being a transfer student from Otonokizaka High School, she moved to Uchiura, in Numazu, and she meets Chika Takami by chance. And now, she was living in the same neighborhood as her.
Riko's favorite skill here is playing the piano, and she is composing songs for the Team Aqours for their live shows. She likes to prepare some food, especially when her favorite food is being the egg sandwich. She is kind and loyal, and her main appeal here is being pure and formal.
She is definitely a girl who could act as a "supporter" kind of character, where she is always ready to help and assist some needy people out there. She is also used to hang out in some malls, whenever she needs to go shopping to buy some clothes for fashion!
Would you care strolling along with her, so that you could know her more? It is basically she is like a "visual novel" character!