EPISODE 30: Saki and Mikako (Part 2)
Friends and rivals may work and win together. But sometimes, they clash at each other to see who's the best.
The Idol Chasers are currently facing this new enemy in the darkness. This rival in the darkness is hopping from timeline to timeline, and their disturbance is the reason on why did they want to stop them.
This known enemy group, or likewise, the enemy in the darkness, who shows hatred towards School Idols, are called as… the Black Lace Ribbons.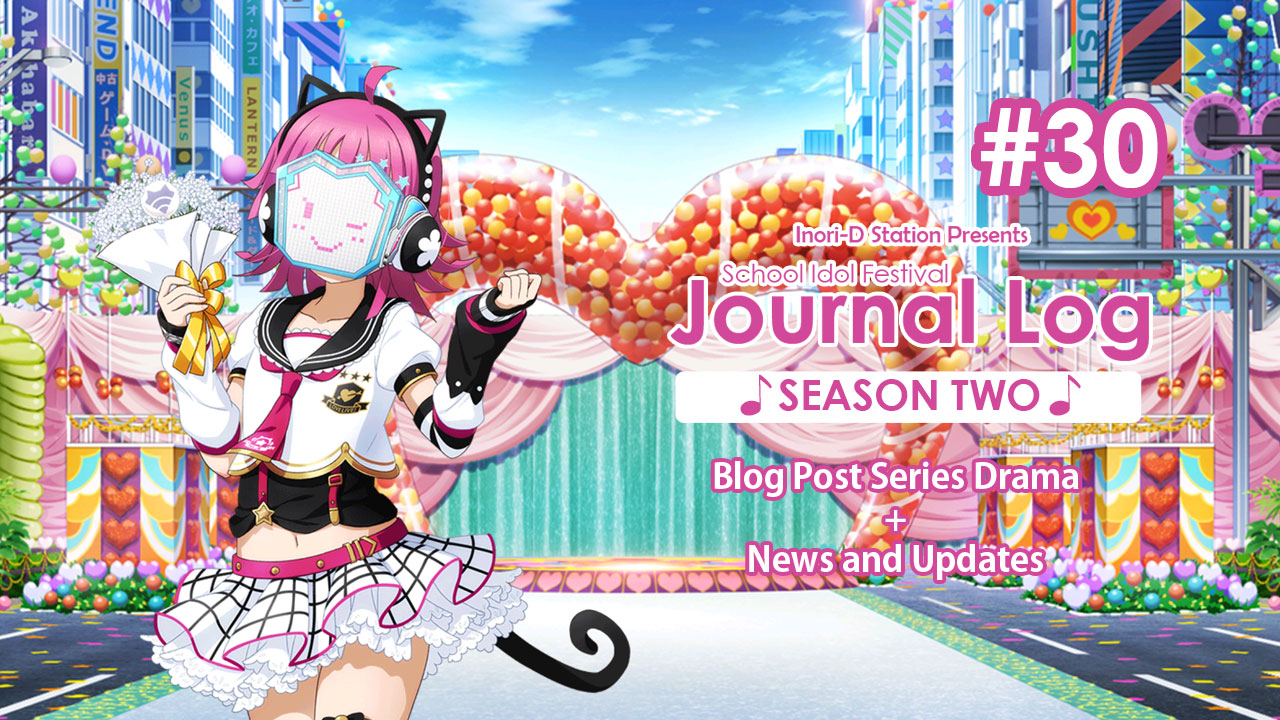 STORY EPISODE
One day, Saki is finally at her third year of schooling, in Otonokizaka High School. And then, her friends came and talk to her.
"Saki! It seems you were down lately since yesterday."
"Did your partner, Mikako, break up with you, and your group got dissolved?"
"Girls, I think we should walk along with her! She needs our nurturement!"
"Thank you, girls," said Saki. "You were still around, even though that I had lost the LoveLive! Finals with my former partner, as a School Idol."
And then, Saki and the other three girls went outside, and they went to a park.
From a distance, she saw a group of three girls doing their training and practice sessions. And then, Saki saw Mikako there along with the other two girls.
When their practice session is over, Mikako finally saw Saki along with the other three girls. And then, these two have made conversation.
"Saki, how have you been doing?"
"Yeah, I am doing fine…"
"I am going to win in the LoveLive! Finals next time! I had been training hard with my new group!"
"Well, good luck in winning. I hope that you won't be defeated twice in a row."
"What did you say? That I am going to lose twice?! I am going to prove to you that I am not going to lose twice!"
"Just don't let your pride destroy yourself! And that's not how a typical School Idol should do!"
"Shut up. But then, you must compete with me until the LoveLive! Finals! For the last time, we shall be determining on who is the best School Idol among us, Saki!"
"Do I really have to accept your challenge?"
"If you are really a School Idol, then you must try to prove yourself! I am challenging you!"
"If that's what you really want, then I won't back down on you and on your group!"
"Well then, let's see each other in the Finals, soon."
"Will be looking forward to that! I hope that you could be the winner."
And so, the group of Mikako has walked away from Saki and her other friends.
"Mikako, you have really changed," said Saki. "I have realized that you are just slowly moving away from me as time goes by."
And then, the time passes, and Saki has finally formed a trio-unit School Idol Group. Their Group Name is "D3LTA".
When the LoveLive! Finals has finally came through, both of these two School Idol Groups have made it to the top four. This shall include Saki's group, and her former partner, Mikako, in her new group. They are also competing with the other two School Idol Groups as well.
At the time of their stepping in the live stage, Saki finally meets Mikako for a final talk.
"I hope that you should be the winner, Mikako. No… my destined rival."
"I should be. I won't ever lose twice! I am going to prove that I am a better School Idol than you, Saki!"
"So then, have you finally realized what your dreams are?"
"My dream? I won't even dare to share them to you."
"Your reason why you are at the top right now because your friends are around you, right? And they are cheering for you right now."
"What I wanted is victory. I wanted to win because I have a dream!"
"I am really sure that you will realize what I am saying to you, sooner."
"I am going to finish this… Once and for all! I am going to give them what I got!"
And so, their live performances have been started. Also, Saki's group, D3LTA, has already give everything that they got, so far.
The LoveLive! Finals Event is finally over, and the overall winner has been decided. Saki's group, D3LTA, has finally won in the LoveLive! Finals as overall winners.
The fans have finally taken photos of them as winners, as well as having pictures along with them.
At the time after they have celebrated their victory, the two School Idol members, who used to be Mikako's members, have came and talk to Saki.
"Congratulations on winning the Finals!"
"Your live performance is well done as expected."
"Thank you, everyone! But then, where's Mikako?" said and asked Saki.
"She has finally left us, just after the time that the winners have been announced."
"It's true that we have lost. But then, Mikako has run away."
"Mikako… She has really changed. She has finally revealed her true colors."
"After all, her last words are that she is going to quit being a School Idol."
"Yeah, she was just thinking of herself, and not on us as a group!"
The two rival girls are already crying at Saki. And then, Saki said, "Don't worry on losing on Mikako anymore. In fact, she has already found her new path or destiny."
And then, after that day of the LoveLive! Finals, Mikako is nowhere to be found.
And this ends Saki's long story-telling about her and Mikako Kira.
Announcements and Events incoming! So far, the respective School Idol Groups are indeed busy preparing for their next incoming Events, like that SIF Series Thanksgiving Event! So then, what are some other things to expect in the near future?
And so, there are lots of news and updates to highlight here, in which they were encountered so far in this week! What are those? Please do read more below to find out!
---
And that's it for the Headlines in this Episode! We shall be continuing this Episode next on the LLSIF Highlights!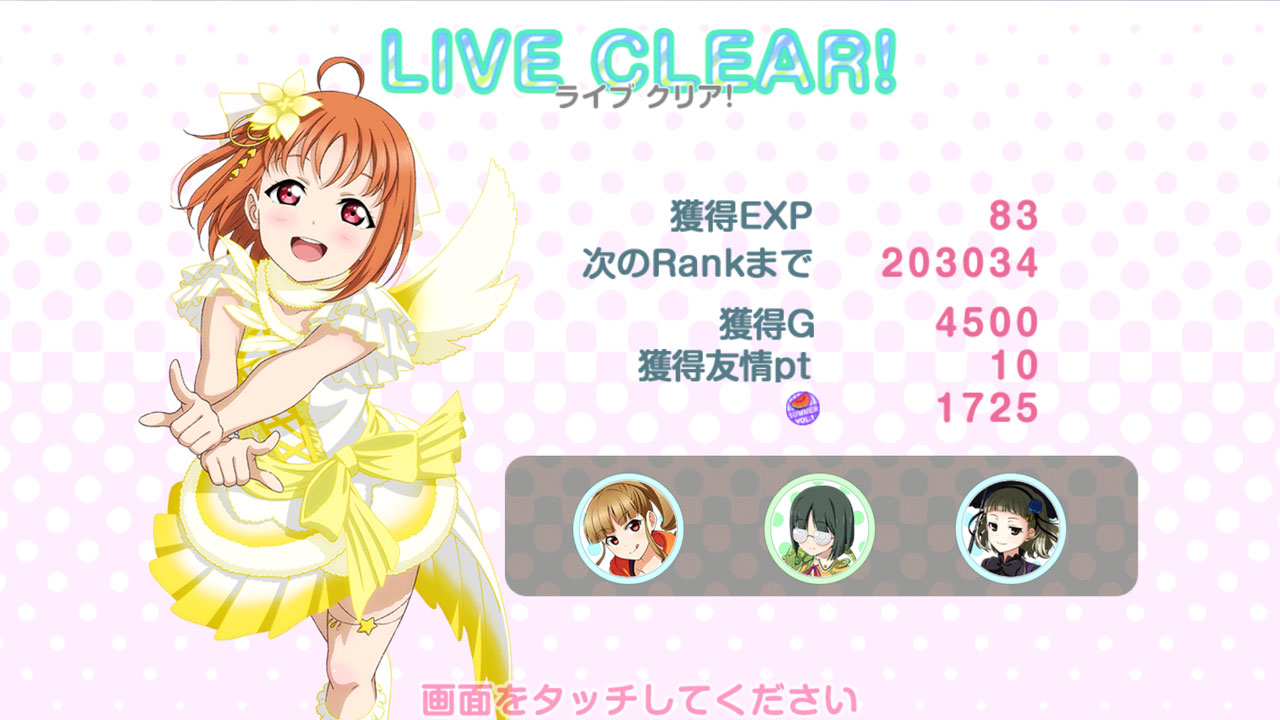 LLSIF HIGHLIGHTS
At last, the recent Event is finally over, and I should wait for at least one month in order to play for the next Event! This will give me some enough time to rest, as well as to do my other daily activities — like cleaning my own room or HQ! At the same time, this would give me enough time to upgrade my URs' Skill Levels, as well as finishing the Live Arena as higher as I can!
So far, what are my updates and progress last time on LLSIF? Read more below, so that you could even find out what's happening there recently during the last weekend! Stage Start!
Festival Limiteds Scouting?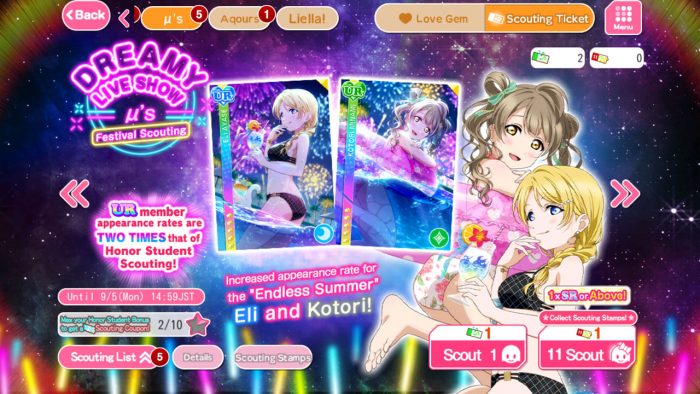 Can your Love Gems and Tickets handle this Festival Scouting Banner, which feature some powerful and awesome Limiteds? By scouting with 50 Love Gems (Scout 11), you can get some bonus rewards, like Accessory Jewel Parts items, and some other items mentioned in the photo caption above!
It seems that the chances in getting some featured Limiteds in this scouting banner are at fixed rate or chance, so there are times that you could pick up some wrong UR or other Limiteds in this one, if it happens you became unlucky, so be careful!
If you are lucky enough, and if your Love Gems and Tickets can handle it, then scout in this banner! Not only you must need some Limiteds indeed! But you also need some Live Arena SIS items in order to win and to place higher in the Live Arena!
Both the µ's and Aqours Festival Scouting banners will expire until the 5th of September! So get your shot, if you got the chance to do so! Who knows that you might want to scout a certain member, aside from the fact that you are forming your own meta team?
Icon Collection: Wonderful Tea Time (Final)
This Event has been concluded, and it has finished me with a Gold-Silver Tier Rank on Event Points and Score, respectively.
It seems that reaching for higher score for higher score rank can be a lot more difficult now, not only the fact that the Event Score Ranking bracket rewards have been changed. Also, the players who are using this trendy meta team make this competition a lot more harder to achieve victory. So then, I had used every last remaining Skill Cards to give everything what I got here.
Aqours 6th Live song in MASTER difficulty is definitely cunning here, especially if I am using a team with no Perfect Lock Skills at all. But there is one time that I had landed an FC finish to this song, without any Perfect Lock Skills involved (with the exception of my equipped Accessories in team). For the second time around when I tried finishing this song without any those such Skills, I can barely touch the C Combo Rank anymore, no matter how hard I concentrate.
But then, on my last results (shown in the embedded Tweet), I had finished the song with a C Rank in Combo, while landing at least 10.5 million score as a result. This could be my highest score ever recorded among the previous Icon Collection Events that I had previously participated.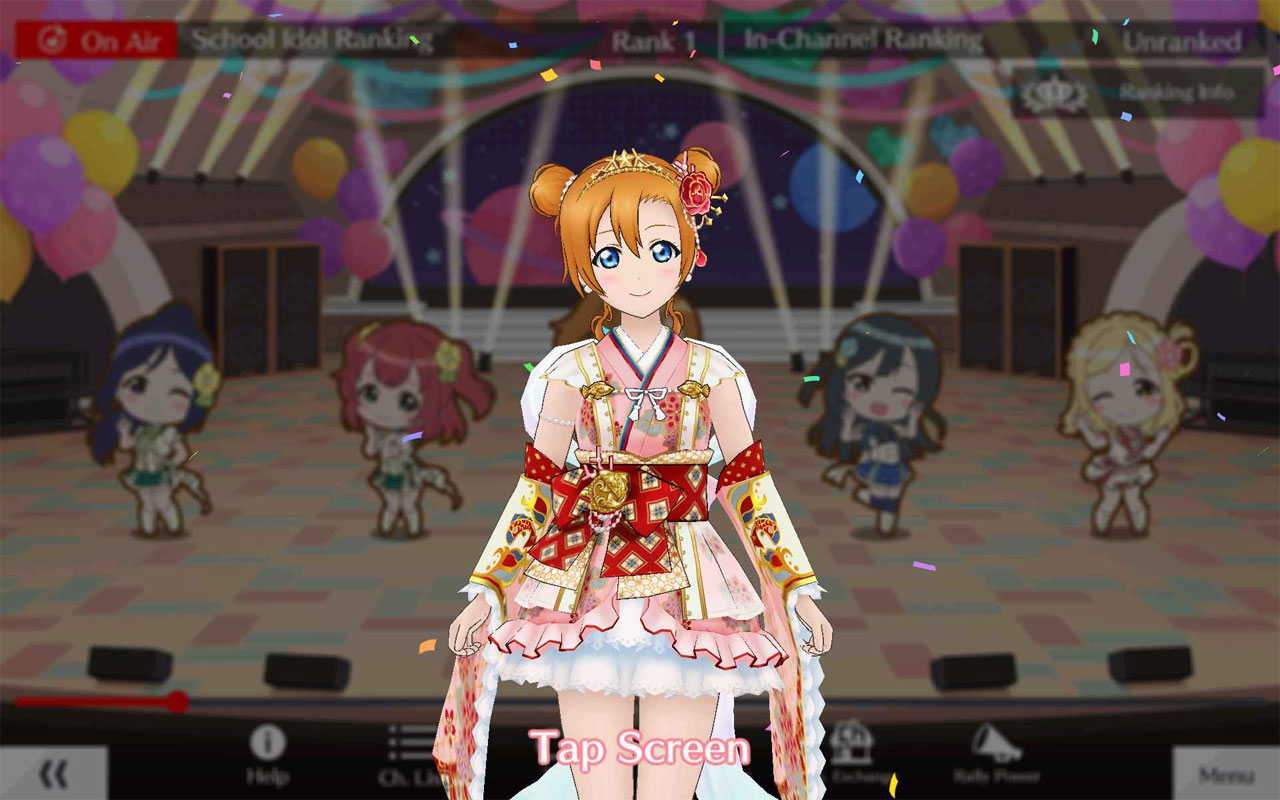 ALL STARS HIGHLIGHTS
ALL STARS basically jumps in my yard whenever it has to. And recently, in my last Event Report, I have failed to snatch the featured Event UR reward, and that made me sad. * Sigh *
But then, that doesn't mean it is over. In fact, the continuity of the Event Rotations is still on going, thus making this game a bit boring to play.
So far, what are the things which were encountered recently in LoveLive! AS? S.I.F. !! Please do read this part until the very end!
EXCHANGE: Sunset Summer Challenge! (Final)
I didn't have enough time to play and grind for this Event, seriously. In fact, I had failed to get the featured Event URs and SRs on both of my account sides. There's nothing much to highlight here, since I had concentrated most of my time to LLSIF and to my other non-LoveLive! activities.
This Event has been finished, thus placing me horribly with a Bronze Tier Finish on both sides, while ending in a DNP finish on both of my account sides in Voltage Score Rank. To make it worse, I had failed to acquire the featured Event UR and SRs in my JP Side, due to my poor rankings there.
School Idol Channel Weekly Bulletin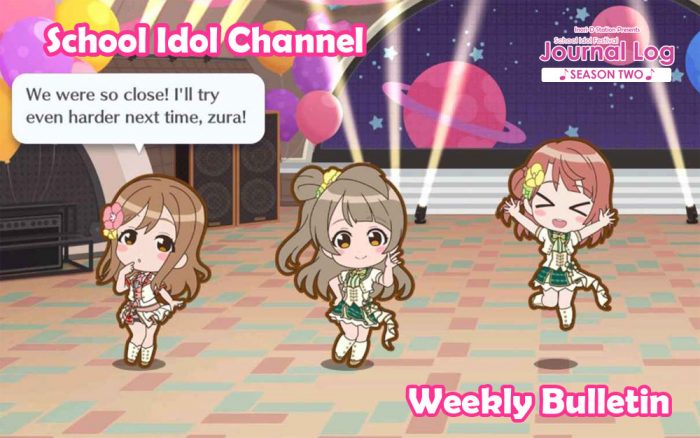 Setsuna Yuki finally got her win! And as usual, the JP Side is always leading ahead from the Global Side, when it comes to the amount of Average Cheer Points.
As always said in the tagline, did your best girl top, or did she flop? Find out by reading further these tabulated ranks per server side below!
JP Side – #72
| RANK # | SCHOOL IDOL | GROUP | AVERAGE CHEER POINTS |
| --- | --- | --- | --- |
| 1 | Setsuna | Nijigasaki | 17,096 |
| 2 | Kotori | µ's | 4,517 |
| 3 | Rina | Nijigasaki | 3,627 |
| 4 | Mari | Aqours | 3,516 |
| 5 | You | Aqours | 3,418 |
| 6 | Umi | µ's | 3,393 |
| 7 | Nozomi | µ's | 3,364 |
| 8 | Kasumi | Nijigasaki | 3,253 |
| 9 | Eli | µ's | 3,239 |
| 10 | Ayumu | Nijigasaki | 3,208 |
Global Side – #59
| RANK # | SCHOOL IDOL | GROUP | AVERAGE CHEER POINTS |
| --- | --- | --- | --- |
| 1 | Setsuna | Nijigasaki | 12,839 |
| 2 | You | Aqours | 3,826 |
| 3 | Kotori | µ's | 3,193 |
| 4 | Mari | Aqours | 3,080 |
| 5 | Eli | µ's | 3,077 |
| 6 | Kanan | Aqours | 2,765 |
| 7 | Ayumu | Nijigasaki | 2,589 |
| 8 | Honoka | µ's | 2,483 |
| 9 | Umi | µ's | 2,426 |
| 10 | Rina | Nijigasaki | 2,412 |
And at last, the Setsuna-Kotori duo is back, after their recent broken top ten winning streaks!
So far, no nearby School Idols yet who would celebrate their birthdays this time around. I think the first one occurrence shall be on Kotori Minami this coming September! And therefore, you can choose any School Idol Channel that you want this time.
And that's it for this week's School Idol Channel Weekly Bulletin!
STORY: A Midsummer Night's Hopes
This upcoming Story Event shall be starting on August 22, 2022, at 3:00 pm JST, and shall last for at least 8 days until the 30th of August, before the patch update! You already know the rules, right? This is the Event where you could use Skip Tickets as your weapons to grind higher in this Event, especially on higher difficulties!
Refer to this tabulated list below for the URs and SRs to be obtained from this Event!
RARITY
CHARACTER
OBTAINED FROM
EVENT POINTS ACQUISITION RATE
UR
Mari Ohara
Shizuku Osaka
Scouting
100%
SR
Nico Yazawa
Scouting
50%
UR
Eli Ayase (Featured)
Event Points Gain
30% (50% Maximum)
SR
Kanan Matsuura
Emma Verde
Event Points Gain
15% (30% Maximum)
Are your Skip Tickets ready? So then, I am going to give my highlights and progress here next Episode! Look forward into it!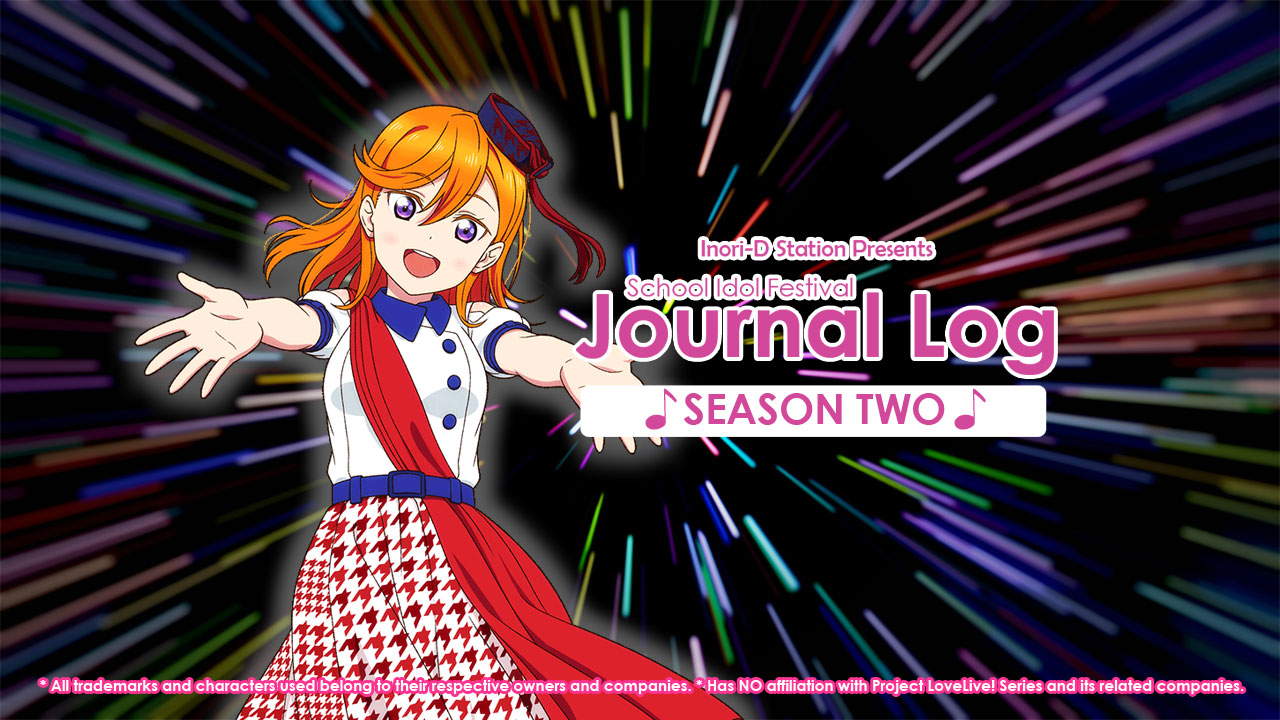 STORY EPISODE (EPILOGUE)
Finally, going back to reality, Chiharu finally said, "I feel sorry for Miss Mikako for not being able to successfully grab a single victory, not for even once. The worst part is that she even lost twice in the LoveLive! Finals!"
"And that's how she quitted being a School Idol because of that," said Takayoshi.
"After all of that, Mikako has finally disappeared and was never seen again by me when I grow older, and I finally retired being a School Idol," said Saki.
"Speaking of Mikako after leaving you behind…" said Lierre. "I guess it's my turn already."
And so, Lierre takes her turn by speaking at everybody else.
"Right now, I am going to tell to you about the Black Lace Ribbons. As much that I can give details, I am going to tell to you everything, as the School Idol Oracle."
And so, Lierre opened up her Digitariel (her personal digital tablet book), and she begins to tell the story.
One day, Mikako has run away and she is crying hard. And she ended up in a back alley where there is no one around. She is still wearing her stage costume.
"Why? I had already tried my best! But then, my best is still not enough? My dream? Why I can't see my own dreams? Is this why I lost with my group? I think of what Saki has said to me was right."
And then, a voice somewhere was heard and said, "A crybaby who mourns at her loss. How sad are you!"
"Who are you??" asked Mikako.
"I am just here because you have a dream to fulfill, right?"
"My dreams… To fulfill…?"
"That's right. I am going to grant your wishes. Just tell me your own desires."
"My desires?"
"Just touch this Nega Cell. You can finally find the dreams that you have been looking for!"
And so, this is where Mikako touched the Nega Cell, in which her life has finally changed forever. Not only that, she has finally sold her own soul to the darkness.
"Haha… Just learn on how to move on. You are indeed now the new you! A person that no one ever knows!"
"I am indeed Mikako Kira! I am going to conquer the universe! I am indeed now showing my hatred towards School Idols, and they should be erased from existence!"
And then, this is where Mikako Kira turned herself into evil. And this is where the Black Lace Ribbons have formed.
She finally begins to conquer every single universe or parallel worlds on her own. On every destroyed worlds, she has gathered some forces on her own. And then, Black Lace Ribbons are now considered as a threat.
And back to reality, Lierre has said, "And now, she is beginning to conquer these Parallel Worlds, one by one."
"Indeed, a group of people has finally formed a squad force in order to suppress these bad boys and girls," said Komari. "Unfortunately, I ain't a part of their team anymore."
"We all understand that we should really stop of what Mikako is doing today!" said Aika. "I know that there's still hope!"
"Maybe that somebody other than the Black Lace Ribbons is controlling Mikako, somehow," said Sho.
"Because of her, I have existed in this world," said Gen. "And most of my traits have been acquired from my own shadow."
"So then, we already know Mikako Kira and the Black Lace Ribbons!" said Chiharu.
"At all times, and at any places, we should be all prepared for the worst, Idol Chasers!" said Saki.
"Indeed, they are not choosing anybody else," said Lierre. "Who knows that we might be the next?"
"I don't care what happens," said Takayoshi. "The most important part is that we are always together. Right here."
And so, the Idol Chasers have finished their briefing about the Black Lace Ribbons.
"Enough for this now," said Saki, "In fact, we have some Event to attend to, in which we would really expect that they are going to appear there."
"Ah, I know. It's the Fan Thanksgiving Festival Event!" said Takayoshi. "Yes, and it shall be held on next weekend!"
"And that Event showcases the games about School Idols. More likely, that Event is the Black Lace Ribbons' next target."
"Yeah, and I myself have already registered for the upcoming national tournament finals, and I am a qualifier already for the finals!"
"For now, that could be an Event that Idol Chasers should go on next! I am really sure that… Mikako and the Black Lace Ribbons are there!"
"It seems that it is already decided."
And so, the Idol Chasers have confirmed their mission, and Saki commands them.
"Idol Chasers, Stage Start!"
"S.I.F. !!"
After that, they are now ready to take on to their new mission, which shall happen next weekend!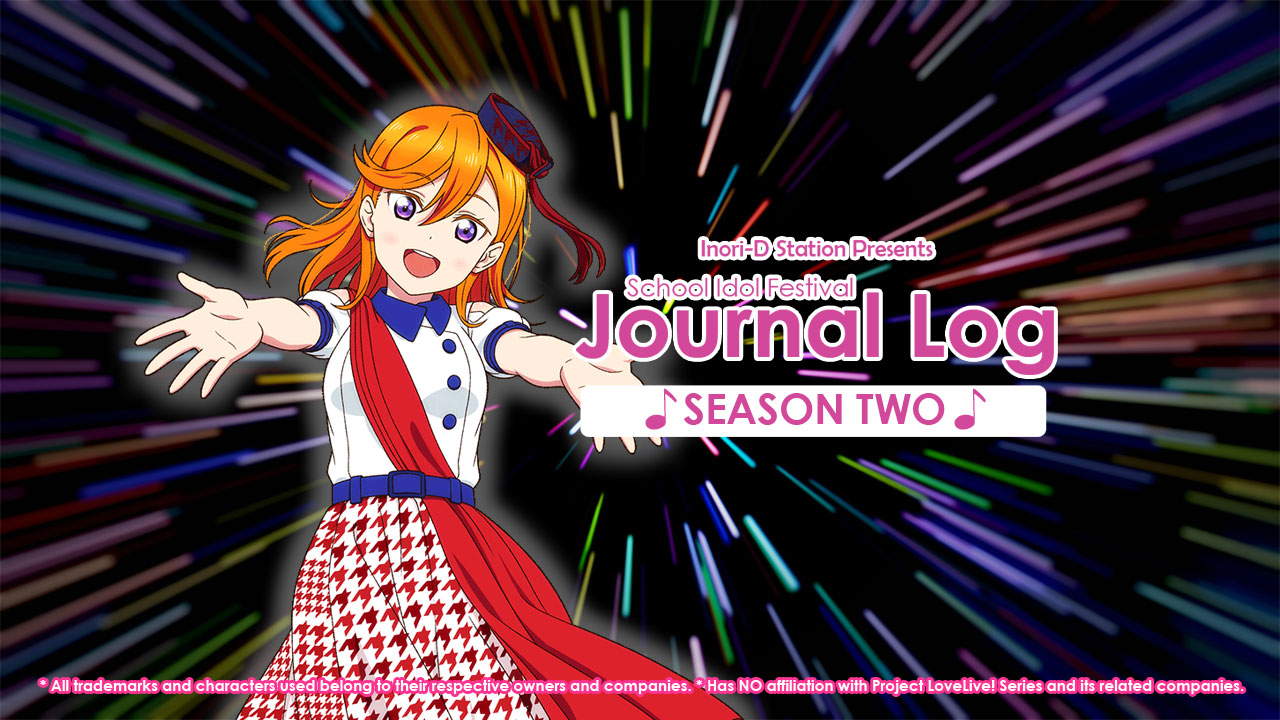 NEXT PREVIEW
A festive event of School Idols? Call it as the School Idol Festival!
But what do you call on an annual event where you could know more about the School Idol Universe, through with its featured games, exhibits, and other activities like unit lives and fan meetings? So far, it is the most exciting part of any events, which feature School Idols!
Next time on SIF Journal Log SEASON TWO, "Fan Thanksgiving Festival".
Now, let's make our dreams come true together!
The Bonus Stage
"Here we go, the new us!"
Will they able to find out their reason why they wanted to achieve their dreams, and win? Along with those four new girls, they are fated to perform together in one big stage.
And so, their stories still continue… In the other side of the countless stars.
LoveLive! Superstar!! SEASON TWO!
Every Sunday at 7:00 pm JST, on NHK E-TV Network in Japan!
Check your local Anime licensors per country or region for the time and availability!
LLSIF TV Anime in-game campaigns now going on!
Official Website:
https://lovelive-anime.jp/yuigaoka/ 
RETURN TO MAIN PAGE BACK TO HOME PAGE