Money That Can Buy Fame
This blog post may contain minimal spoilers. Please read this only if you had seen this Episode.
Inori-D Station strives to give spoiler-free Episode Reviews and Impressions in this post.
Overview (Story)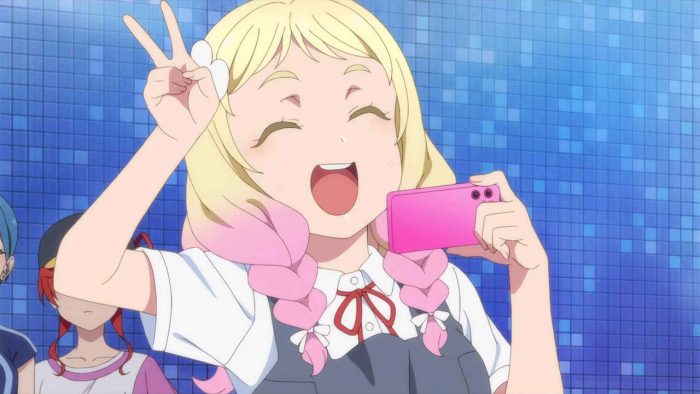 Shiki and Mei have finally joined with the six girls at Team Liella! this time around.
One day, this high school girl at Yuigaoka, Natsumi Onitsuka, has visited the School Idol Club room for some request. She wanted to become a promoter of the group, and she wanted them to be featured on her vlog channel.
Speaking of promotions, Natsumi got something else in her mind and she used the girls for her promotional things — She wanted to make some sum of money out from them!
Review
Let's head on to the review and impression proper! Looks so annoying, and at the same time, funny though.
Yeah, Onitsukannoying Natsumoney!! That's my generated joke name for that School Idol!
Natsumi said that she is an LTuber-something idol. Somehow, she is like my Story Episode character, who always wants to get attention from her fans, and yet, almost none of them are having their eyes on her. She can be a good girl to watch on her video streams. And to answer the question, she is just lacking some appeal and charm, wherein that's her missing aspect, and that's why she ain't getting more attention. Natsumoney (Natsumi) is some girl who always seek and demand for audience, just in order to increase her followers and views in her videos. And as I had said, she only need some appeal and charm. Otherwise, it would be just useless no matter how cuter and professional she was.
This is just basically the same as in my blogging, where my average website and posts views are always not exceeding above 40 views per week. And is it quite frustrating that you had effortfully written your longer blog post, and yet, they had never read them at all? They may read, but the total view count of that blog post of mine doesn't even break in on at least 10 views. And this is just accordingly similar to Natsumi's vlog channel, where her total view counts in her videos are not quite higher enough.
Story is just showing on how you could promote your stuff by just collaborating with that partner or artist, as a promoter. And then, what Natsumi has done here is just she wanted to showcase Team Liella! by recording their activities, while sticking herself to them like a sticker. But then, her really reason here is money. Getting more website or video views can literally earn you some penny, especially when some other visitors can able to view and click your embedded ads. And then, this is how the earning system would work, for Natsumi, who believes that getting more views in her videos can eventually allow her to get some money.
KEY POINT: Ever wondered why am I having more ads embedded in my website posts? Basically, it is one of the ways where I could earn some money by having some sponsors or third-party websites to allow their ads to be embedded along with my blog posts. And when some random visitors click (or accidentally) that embedded ad, then a random money or revenue can be generated! And this is how I could earn by having some ads embedded along with my blog posts, especially in this Episode Review! And so, in order to earn some more money, I just need more audiences, and some more network traffic, and that's it. Comments are just optional — only view counts do matter!
At the end, I have learned something new in this Episode. Basically, I am just only needing some unique content in order to get more audiences. And for Natsumi who is always demanding for more money in order to sustain herself, I do really like her, despite the fact that her earnings are still not enough. What's good for Natsumi, for me, is that she can really work hard with effort, even if some people are always ignoring her works. And the only annoying part of her is that she is always greedy and selfish, especially when it is about money. Sometimes, one does not simply start from something big immediately right away. It is true that money can allow us to buy out some fame — a fame that can allow us to have more eyes from people who are following and supporting us!
And money can be a root of all evil because they were always blinded by their own faith. In the end, their own sorrows shall pierce their happy hearts.

Based from the Bible verse, I Timothy 6:10.
Liella! School Idol Files
Liella! School Idol Files!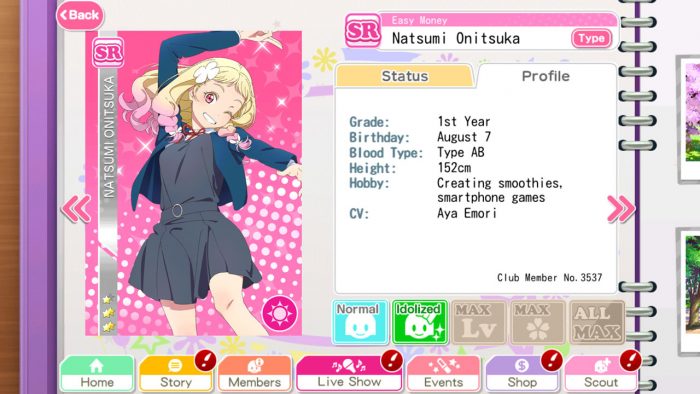 Natsumi's strong point here is she is an avid gamer of smartphone games! Did she also play LLSIF, just like Keke Tang?
Aside from the fact that she is a vlogger, or the person who do some livestreams, she is somehow like some people who do some "self-earning" stuff, wherein money is always involved. And that's not all! She likes to earn by just doing some part-time jobs, especially if she is really needing some more money or cash in order to compensate for her expenses — like that rent stuff or some sort!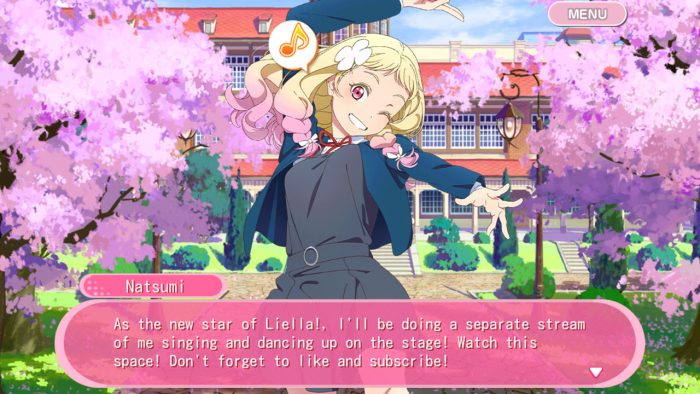 Her voice was done by Aya Emori. And her birthday is celebrated on every 7th of August! Be sure to catch her up by reading her Bond Side Stories only on LLSIF!
Man, I am just needing more page views when I post some Episode Reviews here on my web blog.
Series Info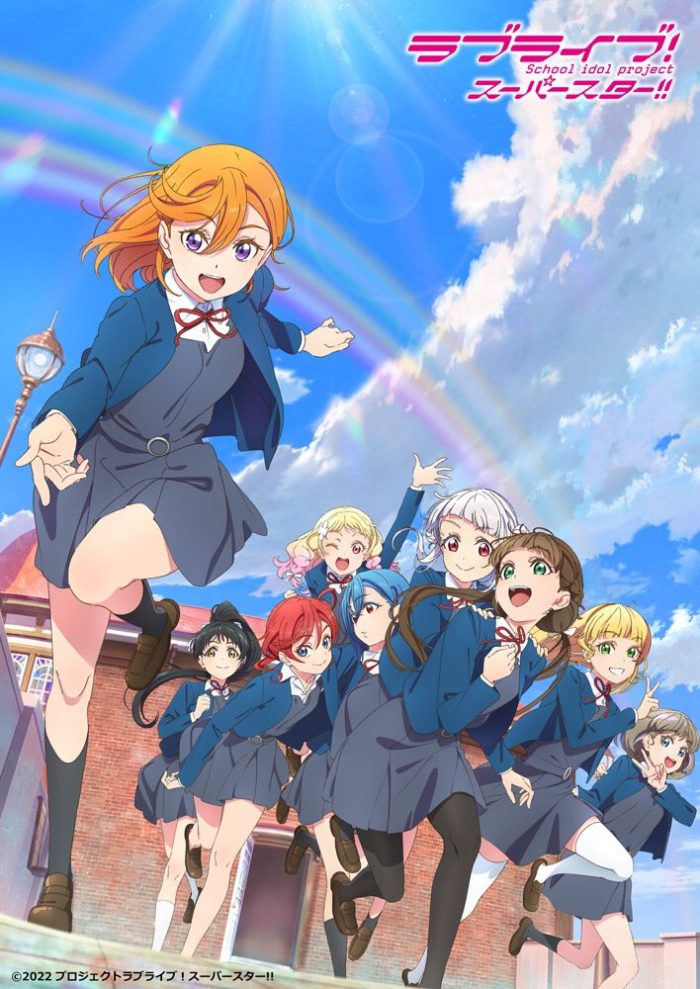 This second season of LoveLive! Superstar!! has been aired on NHK E-TV since July 17, 2022, which continues directly from the last Episode from the previous season last July 2021.
For more info, see this page.