EPISODE 29: Saki and Mikako (Part 1)
Friends and rivals may work and win together. But sometimes, they clash at each other to see who's the best.
The Idol Chasers are currently facing this new enemy in the darkness. This rival in the darkness is hopping from timeline to timeline, and their disturbance is the reason on why did they want to stop them.
This known enemy group, or likewise, the enemy in the darkness, who shows hatred towards School Idols, are called as… the Black Lace Ribbons.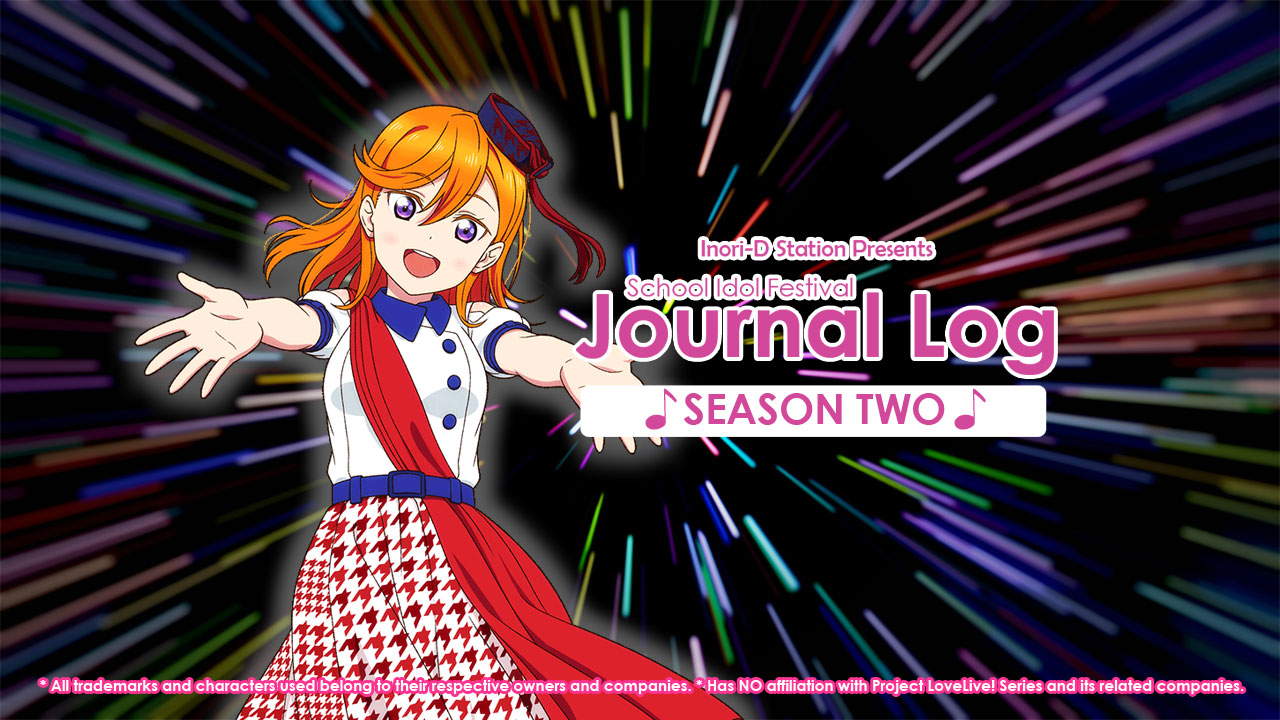 STORY EPISODE
Saki has stepped in, and she finally talks to Gen.
"It is quite certain that you can still backstab us though. But then, we are giving you a chance to speak up on what you know."
"I will. I just finally realized and understood what my shadow has taught to me ever since."
"Are you referring to Riko, whom you once had become with?"
"It is. But then, I just accepted her and move on. That's why I have this."
"A Charm item? Did Riko actually give that to you?"
"She promised me to change, and I must never use any violence to resort myself to nothing. Yes, she gave it to me when she is talking to my feelings."
"Gen, you must know why you are here now, and Lierre has revived you."
"It is because you need my aid, and the Black Lace Ribbons are now putting chaos and showing hatred towards School Idols!"
"That's right. And you must never forget what Riko, no your shadow, has told you before she has left you."
"To believe what my dreams are, and the purpose why I wanted to reach for that dream… This is what my shadow has told me!"
"Yeah, maybe one of those quotes used by some famous School Idols, isn't it? Whatever, but worth it."
"I may be having a lot more things to do… But then, let me join your team, Idol Chasers."
Chiharu was happy and excited, and she said, "Alright! Gen Sakurauchi is now a part of our team! Welcome, Gen!"
"Joining a group of School Idol geeks can be fun!" said Aika.
"Well, I guess that's it. But, welcome to the team, Riko's Shadow!" said Takayoshi.
"Welcome, Mr. Gen!" said Sho, "Just don't annoy Taka-Bro that much with your actions, or you are out, hehe!"
"Okay," said Komari. "A former runaway target, now my ally…"
A few minutes later, Saki and the Idol Chasers are having a briefing inside the Idol Chasers HQ within the maid cafe.
"Okay," said Saki to them. "We are going to enumerate the things that recently happened, in which it leads us in finding this evil group hiding in the darkness."
Lierre then talks and said, "The first incident is how some School Idols got transported from their own parallel world into our own world that we are currently in. Such as that School Idol, whom I am with when I was a School Idol Oracle, Honoka, got captured and thrown inside a hidden dungeon."
Sho then also gave briefing and said, "Second. Let's add up the case where Gen Sakurauchi is actually Riko Sakurauchi, who turned from being a girl into a guy by a certain enemy!"
"Count me also in," said Komari. "Actually, I am totally regretting of what I had did. But then, I totally believe that I am a daughter of my mother, who is Mari Ohara. She may be gone forever in this world, but then, I can still see her in the other parallel world. Don't worry, and I did already my part in saving one of the Legendary School Idols, by kidnapping Lierre, and then putting her in the deep dungeon where Honoka was."
"Another," said Chiharu, "Some people went missing, and they were transported in the other world, called the Parody Universe!"
"And finally," said Lierre. "My own inverted self has appeared, and she was named as Inverse Lierre, my other mirrored-self."
Saki has finally connected those dots and she said to them, "Indeed, these shall only lead into one path. And that is none other than the Black Lace Ribbons, an evil group of Idols and Fans which were led by Mikako Kira, my former fellow School Idol."
And then, Saki continues to talk to the Idol Chasers.
"For now, before we go on about the Black Lace Ribbons, let me tell you some long story about me and Mikako. Actually, we are close friends, as School Idols in the past. But then, it's quite a shock when a twist of events has happened."
This is where the past time of Saki and Mikako has started, as explained by Saki herself.
In the time when Saki Kitagawa is still on her sophomore years in high school, she was doing jogging exercise with her friend, Mikako Kira. Yes, and they were both School Idols. And they were a group where they are consisting of only two people — a duo rather.
"Whew, this is tiring, yet enjoyable!" said Saki.
"Yeah, and I can't even move further!" said Mikako.
"We just need to run and do stretches to maintain our good shape!"
"And also, we need to maintain our voices and our stamina, too!"
Almost everyday, even after their school, Saki and Mikako are training hard together.
And then, the day of the LoveLive! Finals Qualifiers has come. Saki and Mikako are well prepared and they said these.
"We are going to achieve it, because we have a reason!"
"Let's make our dreams come true together, Saki!"
Another week has passed! And so, another week has been arrived with some new surprises. At the time that we are resting, so does to the LoveLive! Series who keep bombarding us with some exciting events and other stuff around!
Speaking of the Headlines… What are some of the key points to look upon? Find out by further reading this Headlines part until the end!
---
And that's it for the Headlines for this Episode! Be sure to read this Episode until the very end! We shall be continuing to read further on the LLSIF Highlights, next!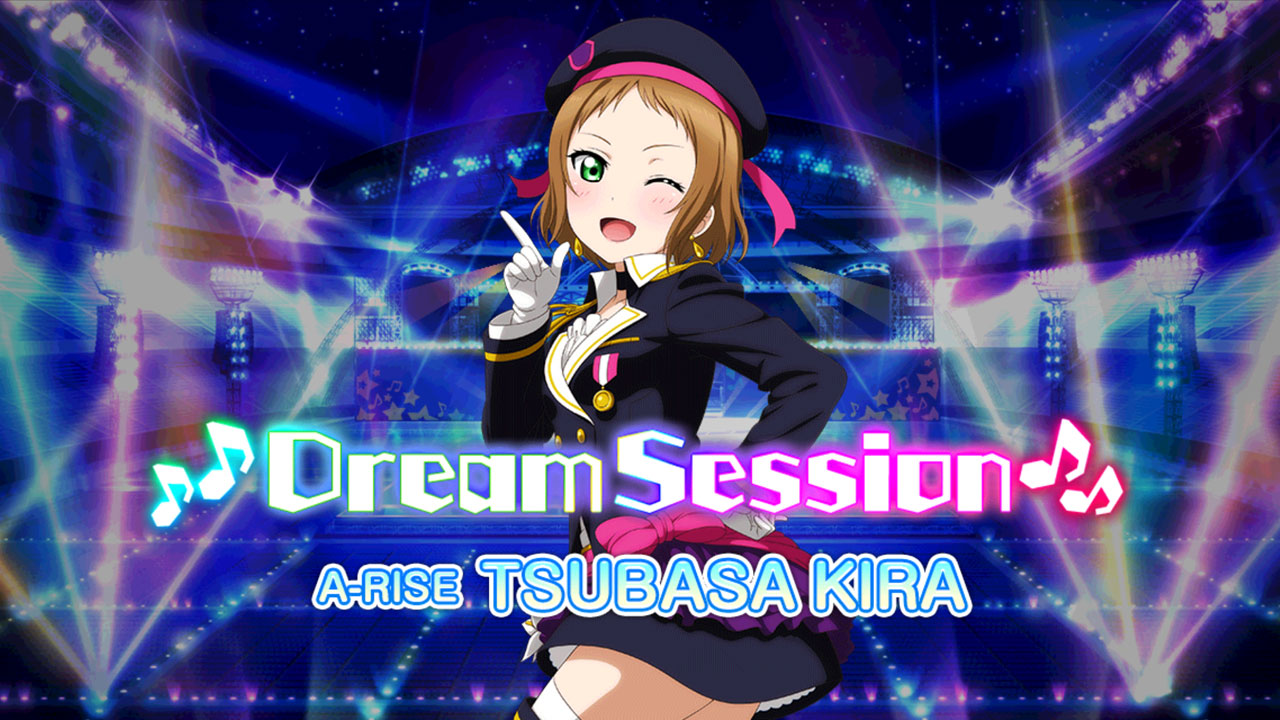 LLSIF HIGHLIGHTS
The fight is still on! I am now struggling to defend my reigning rank until the Event finishes its period! And on the other hand, they keep surprising us with some more of their colorful limited URs! From now on, starting in this Episode, I shall be calling those limited URs that appear as, "Limiteds", whether it is classfied as a G2-Tier Score Up URs, or some sort of equivalent.
Speaking of the updates and progress report of mine, what are some of the things which we encountered during this week on LLSIF? Stage start!
Icon Collection: Wonderful Tea Time (Highlights)
And basically, to continue the details from the previous Episode, the Event Song to be played is KU-RU-KU-RU Cruller!, and it is available on all difficulties! So far, it has first appeared as a Setlist Event song.
For my progress report in this Event, I am really struggling to defend my Event Points Rank, since missing for at least one day of my grind can eventually place me in a lower rank, as well as some other of my rivals who are placing higher than me, when it comes to Event Score Rank!
In order for me to get more Tokens very quick and sound, I should only take on one EXPERT difficulty song, wherein it is finishing very quickly than in any of the other songs existed in LLSIF. So then, I must use that advantage in order to get more Tokens quickly and easily, without getting lazy.
As of now, this Event shall be continuing for two more days from this Episode. Will I able to snatch my Gold Tier victory here? Basically, I have to wait for an another month for the next Event, due to the Event schedule changes last July.
Final results and Event Report summary shall be included next Episode. Look forward into it!
Autographed UR Scouting: SIF 2022 Summer Festival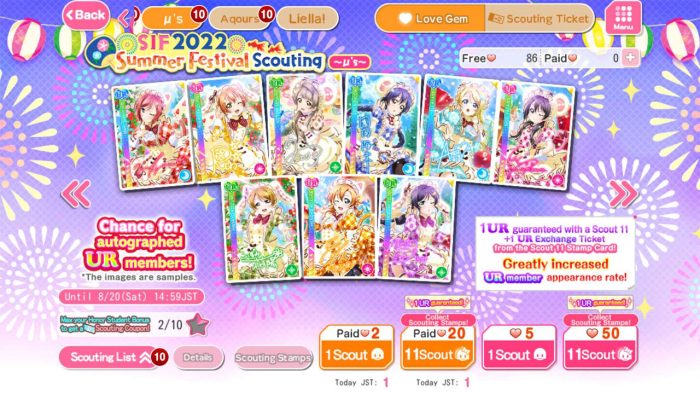 And then, an another occasional Pick-Up Boost Stamp Scouting has appeared along with the other Limiteds Scouting! If you really wanted to scout, and to get and hunt those "autographed" versions of those Standard URs and other Limiteds, you may do so!
Each Scout 11 (50 Love Gems) shall grant you with a UR Exchange Ticket, where you could exchange it with some previous Limiteds that appeared previously in the past Events, as well as some other URs that you had never acquired before! So, use this opportunity, if in case you wanna form a strong team which only consists of something — like some Honoka or Yohane-only teams!
In other words, scout whenever necessary, especially if you need some more LA SIS items in order to win in the Live Arena.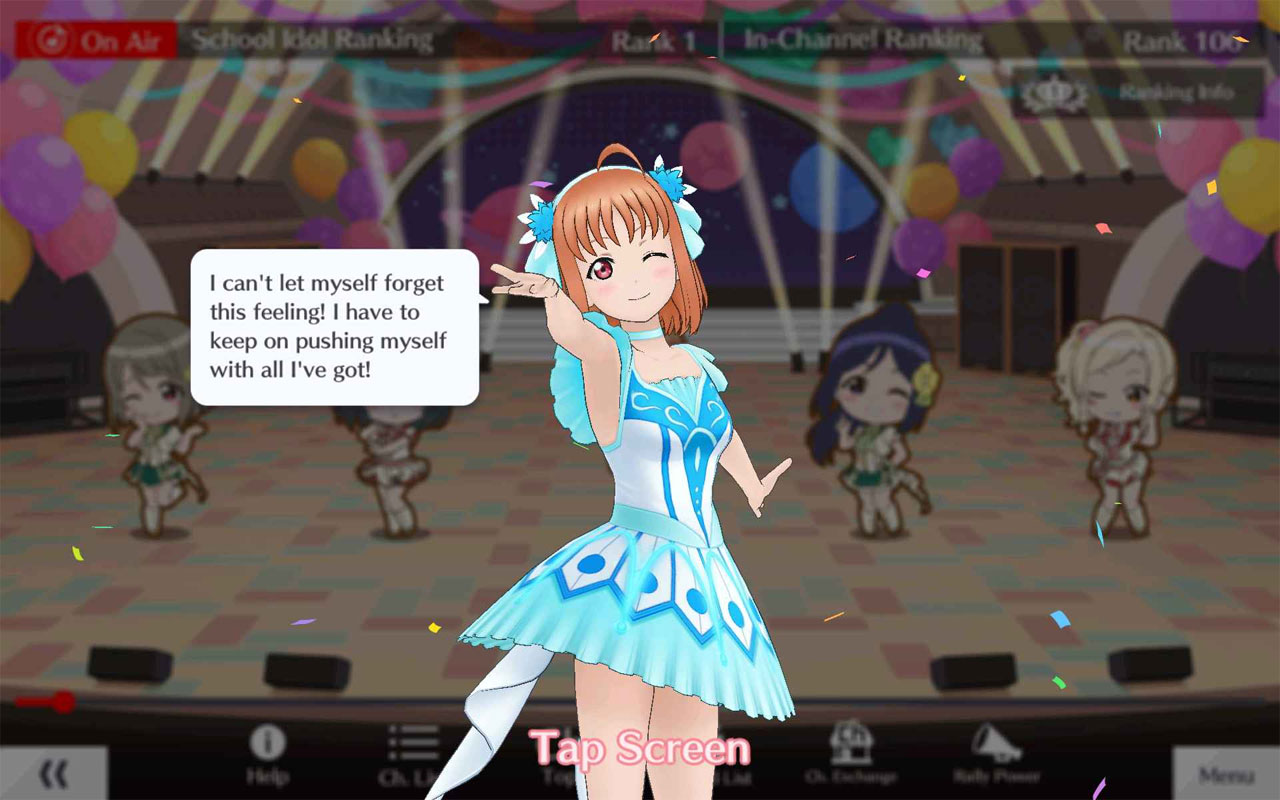 ALL STARS HIGHLIGHTS
So, it seems that I must need to adjust with my schedules in order to play, or otherwise, to grind harder in this game! But then, ever since the Nijigasaki Anime SEASON TWO has ended, nothing new is added in this game. But then, we are nearing to the doors leading to the "Season 4" of the Main Story of this game, or in other words, the 3rd Anniversary of this game in September 2022!
Speaking of the highlights and updates, what were the things which were encountered in this week's Episode on LLAS? S.I.F. !!
EXCHANGE: Sunset Summer Challenge (Highlights)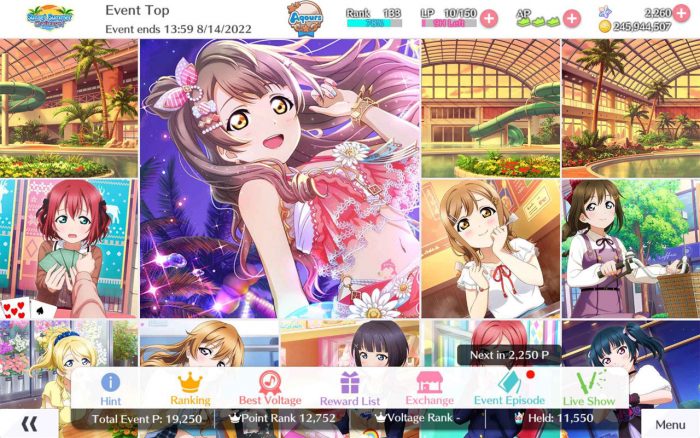 So far, I ain't really moving in this Event, or in the sense that I got no progress at all! Especially on my JP Side, I almost forgot to login on a certain day due to my other priorities, like some emergency evening errands, and some other activities like sewing! Yeah, it's been always my excuse, then.
And then, what could be the ending of my progress in this Event? I haven't touched the Event Voltage Score Rank Songs, nor reading the featured Event Stories. Could it be a sign that I am slowly declining in playing this game? But no matter what, I have to get those featured Event SRs and a UR on time, before this Event ends!
My final results and Event Report shall be posted next Episode! Look forward into it!
School Idol Channel Weekly Bulletin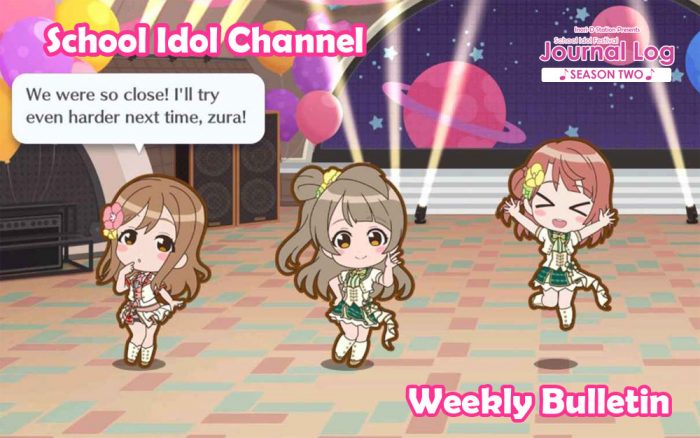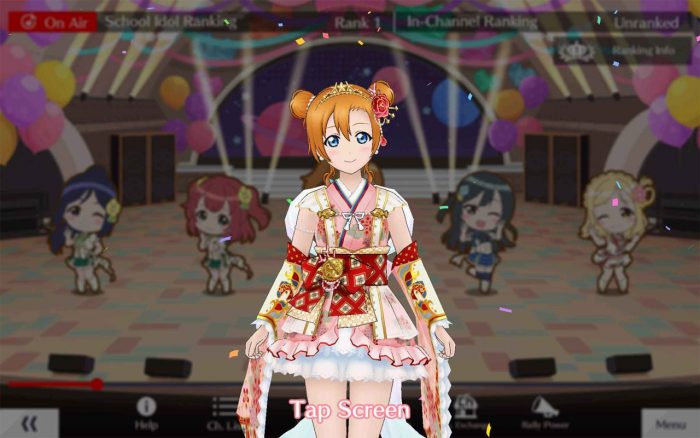 Speaking of the rankings, if you are currently not in Honoka's channel, but in a channel of your girl (School Idol), did she make it to the top ten? Find out below in this tabulated rankings per server side!
JP Side – #71
| RANK # | SCHOOL IDOL | GROUP | AVERAGE CHEER POINTS |
| --- | --- | --- | --- |
| 1 | Honoka | μ's | 22,163 |
| 2 | Setsuna | Nijigasaki | 10,921 |
| 3 | Mari | Aqours | 4,095 |
| 4 | Kotori | μ's | 3,932 |
| 5 | Nozomi | μ's | 3,843 |
| 6 | Kasumi | Nijigasaki | 3,820 |
| 7 | You | Aqours | 3,594 |
| 8 | Ruby | Aqours | 3,479 |
| 9 | Kanata | Nijigasaki | 3,387 |
| 10 | Emma | Nijigasaki | 3,384 |
Global Side – #58
| RANK # | SCHOOL IDOL | GROUP | AVERAGE CHEER POINTS |
| --- | --- | --- | --- |
| 1 | Honoka | μ's | 17,122 |
| 2 | Setsuna | Nijigasaki | 9,711 |
| 3 | Ruby | Aqours | 3,527 |
| 4 | Mari | Aqours | 3,188 |
| 5 | Kanan | Aqours | 3,167 |
| 6 | Kotori | μ's | 3,059 |
| 7 | Shizuku | Nijigasaki | 3,028 |
| 8 | Hanamaru | Aqours | 2,971 |
| 9 | Eli | μ's | 2,638 |
| 10 | Rina | Nijigasaki | 2,621 |
Fans thought that it was Setsuna who would win against Honoka. But then, I had predicted them right since after Nico Yazawa's win.
Just remember that in order to find out on who is going to win next, make sure that her birthday is just nearby. And if you think that their birthdays are well-conflicted on one another (i.e. Chika's and Honoka's birthday are just a day in gap), the nearest School Idol to celebrate shall be the one who would take her top one spot first.
In my case, Setsuna didn't get her win, and her birthday was celebrated at the day of her birthday (also the end day of the ranking period). But then, since there is no nearby School Idol who could celebrate her birthday, of course, the next top one ranker would be always the one who has failed to take the top one spot, who is Setsuna Yuki.
Just remember that there are perks when you are in a channel of the girl who is celebrating her birthday, such as getting more bonus items, like those High Mementos!
And that's it for the week's School Idol Channel Weekly Bulletin!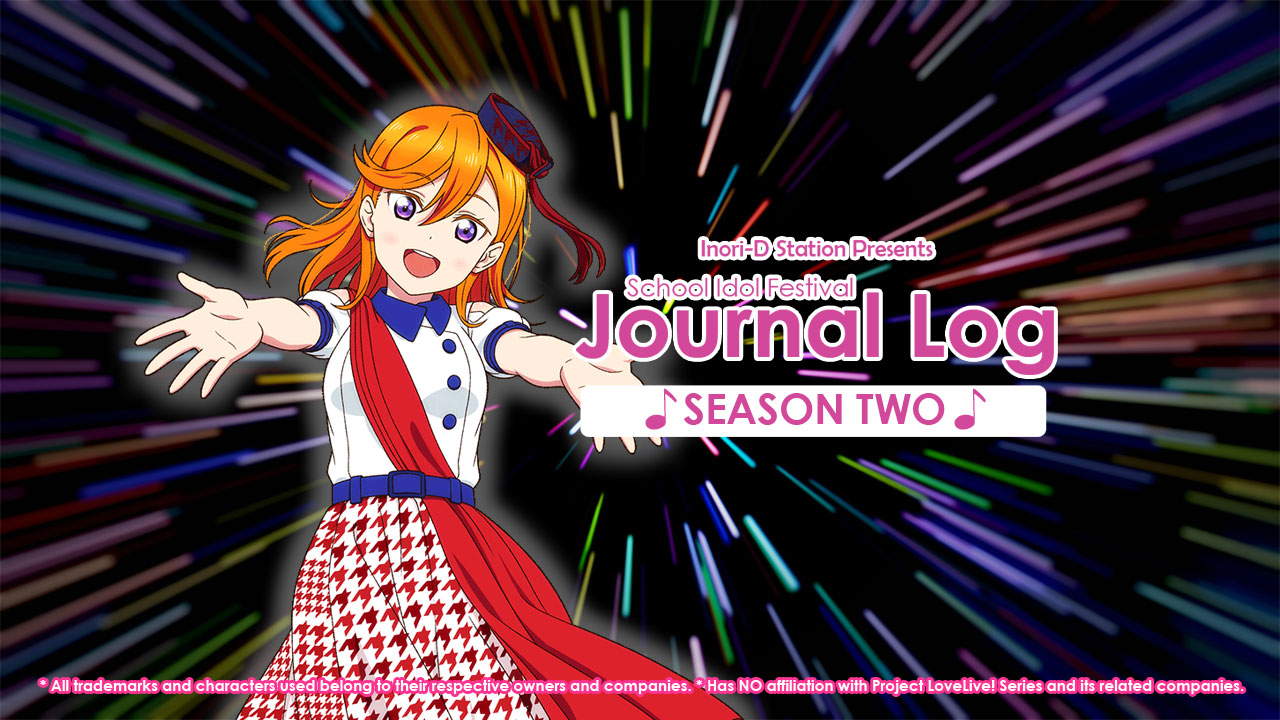 STORY EPISODE (EPILOGUE)
The duo group of Saki and Mikako have totally dominated above the rankings in the national qualifiers. Now, they must take their last step in the LoveLive! Finals in order to become victorious.
"This is it, Mikako. We are now at the top because we have finally realized our dreams!"
"Saki, this is our last battle to victory! Let's do our best!"
And then, they headed to the live show stage. They did their last, best live performance there.
They already did what they have in the live stage. And then finally, in the end…
At the backstage, Saki and Mikako talk to each other. It seems that the outcome of their live performance isn't good enough to win in the LoveLive! Finals.
"It seems that we had given everything what we got here. But then, this is just the beginning."
"Yeah… And it is really frustrating because we had already done our best."
"That means, we can go beyond that, right Mikako?"
Mikako didn't reply. It seems that her frustration has already conquered her mind, and she begins to clench her fists. Something really has entered Mikako's mind, and suddenly Saki asked her.
"Mikako? What's wrong?"
"Don't ask me why. Starting tomorrow, we are no longer a duo group! We are now rivals!"
"Eh?? Mikako?"
"In the next LoveLive! Event, I am going to create my own group. I am going to be victorious next time!"
"Are you planning to leave me alone, after we have lost in the Finals?"
"We have lost, and that means our bonds have been broken!"
"Wait, we can still fix this! We just need to try harder!"
"Goodbye, Saki… Thank you for everything."
"Mikako!"
Mikako finally runs away from Saki with tears in her eyes. Something has driven her, in which Mikako has finally broken her bonds with Saki, as a School Idol.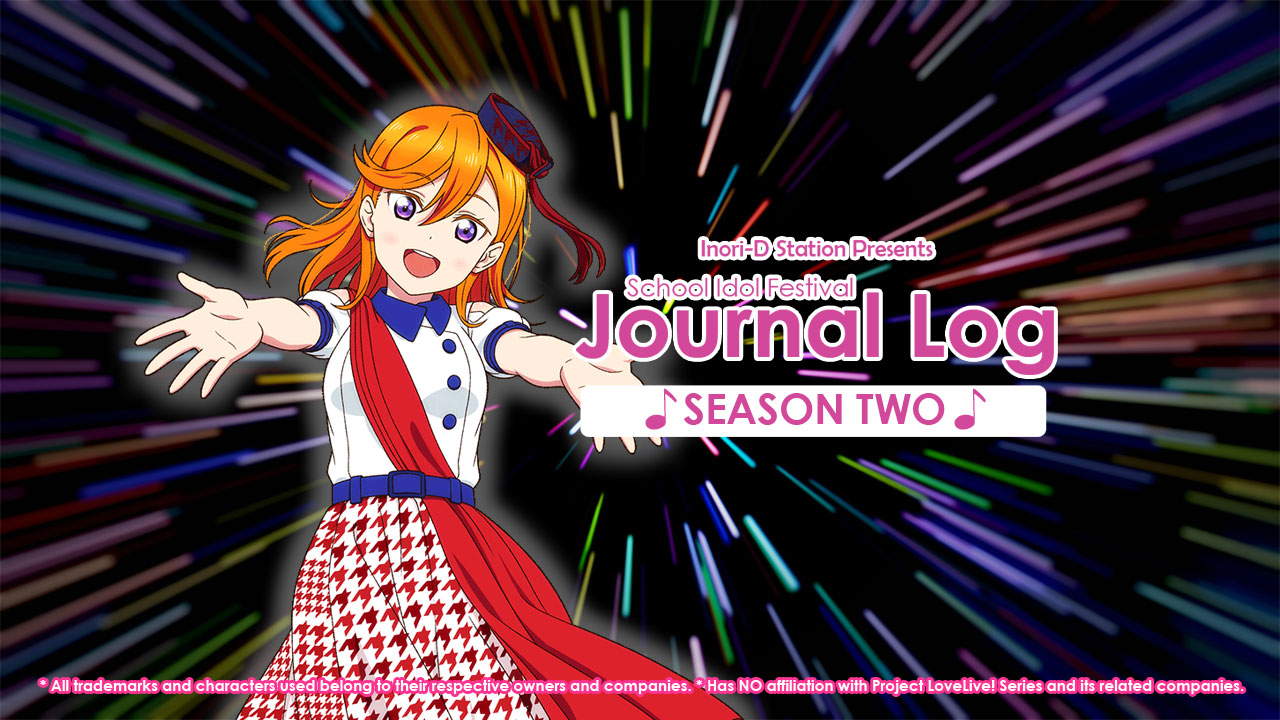 NEXT PREVIEW
Betrayal always comes whenever we are out of options. At the point that you had done everything that you could, still, you can't get what you deserve. This is the final part where Saki and Mikako have parted ways as School Idols.
But beyond than that, Mikako is facing this mysterious darkness. No, don't talk with the evil of darkness! Will Mikako finally be consumed by this darkness?
Next time on SIF Journal Log SEASON TWO, "Saki and Mikako – Part 2".
Now, let's make our dreams come true together!
The Bonus Stage
"Here we go, the new us!"
Will they able to find out their reason why they wanted to achieve their dreams, and win? Along with those four new girls, they are fated to perform together in one big stage.
And so, their stories still continue… In the other side of the countless stars.
LoveLive! Superstar!! SEASON TWO!
Every Sunday at 7:00 pm JST, on NHK E-TV Network in Japan!
Check your local Anime licensors per country or region for the time and availability!
LLSIF TV Anime in-game campaigns now going on!
Official Website:
https://lovelive-anime.jp/yuigaoka/ 
RETURN TO MAIN PAGE BACK TO HOME PAGE