Crimson and Cobalt
This blog post may contain minimal spoilers. Please read this only if you had seen this Episode.
Inori-D Station strives to give spoiler-free Episode Reviews and Impressions in this post.
Overview (Story)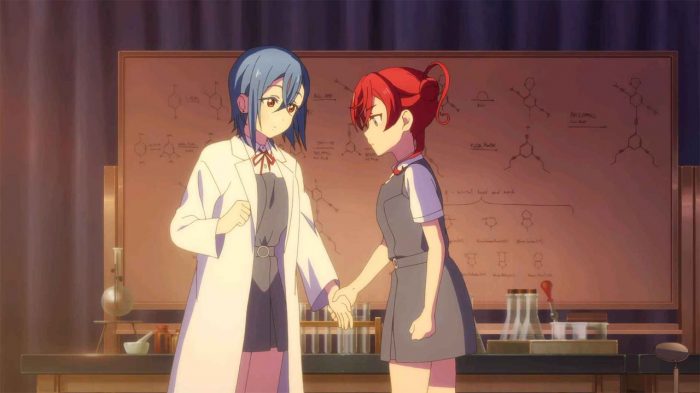 As for the Team Liella! who is deciding on who could be among them to represent in their School Idol Club as club president within the Yuigaoka campus, somebody from the Science Club has sneaked in, and took a visit on Liella!'s usual training spot. Shiki Wakana wants to know, and she visits the place where the Team Liella! are practicing. Until, she was being creeped along with Mei Yoneme, who utterly denies and despises School Idols, yet she is a fan and loves them in secret.
Mei and Shiki were friends, and met for the first time since their early schooling days, and they have established a school club with only of them two together. Shiki really wanted to tell Mei on what she feels, and Mei got something in herself that makes herself hold back in joining Team Liella! as a new School Idol.
Review
Let's get into the review and impression post! Time to highlight those two next characters!
When Shiki Wakana is having a cool and calm personality, as in a serious professor-type character (someone like Rika Kamiya in LLSIF), Mei Yoneme is just opposite from Shiki, where she acts as a tough, tsundere, and a loudy girl. This has reminded me of the opposite polarity girls from the Legendary School Idols, Maki Nishikino and Nico Yazawa. In Liella! Anime, Shiki and Mei were just like "opposite polarities" of a magnet, and I had thought of it immediately! And that's why, the Episode title is "Crimson and Cobalt", because Mei got a crimson-colored hair, while for Shiki, it's cobalt blue. And look, they have hold hands, and that's… so girlish.
Story is basically telling me and us that it is true that we can't just simply tell our own feelings to each other. Sometimes, it is usually taking a time or two for us to have mutual understanding. And Mei is basically exhibiting that kind of behavior so much. And for Shiki, she is eager in sharing on what she is feeling, but in the end, she remains hesitant. And so, what is the common denominator between with Shiki and Mei? Of course, they are easily becoming so hesitant, knowing that nothing shall happen if they don't even try to open up themselves to try something new.
I have learned that it is really important for us to open up our feelings for somebody. It is really better, rather than just keeping it to ourselves. It is just basically releasing our body urine, and if we can't take it anymore by enduring more pain, we just simply release them all, so that somehow, it can ease our pain and feelings. So then, we can't really just stuck up into one place. Sometimes, we just need ourselves to adjust into a new level, so that we could keep up with other people's paces.
Liella! School Idol Files
Time for… Liella! School Idol Files! Let's introduce them via the LLSIF rhythm game!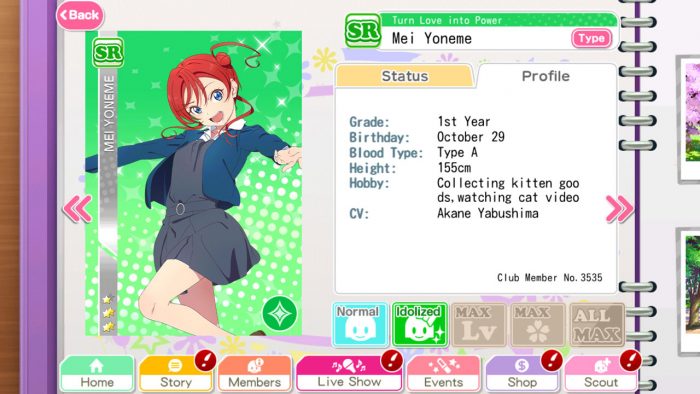 Mei is your usual tsundere character, where she couldn't really tell you on what she really feels, and she is talking to you like a barbarian! And her uniform shirt collar is always open, 'cause she is so hot!
She can be a School Idol Fan in secret. But did you know that her favorite hobby is collecting any cat merch? Or any videos that she is watching which feature cats as main characters?
Her birthday is celebrated on October 29, every year, and she is voiced by Akane Yabushima. That's awesome! Be sure to follow her School Idol adventures by reading her Bond Side Stories, only on LLSIF!
What thing do you like or love most from Mei?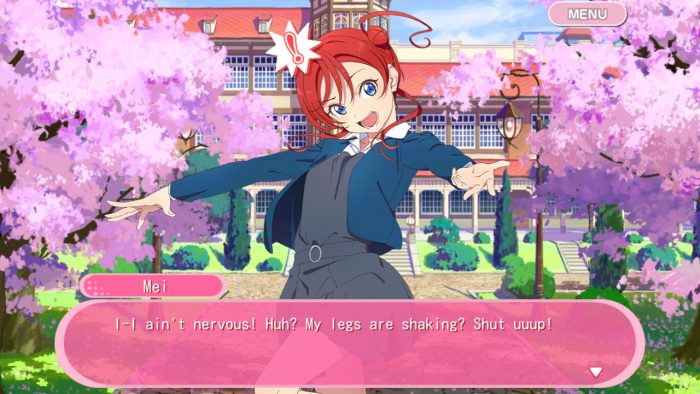 Series Info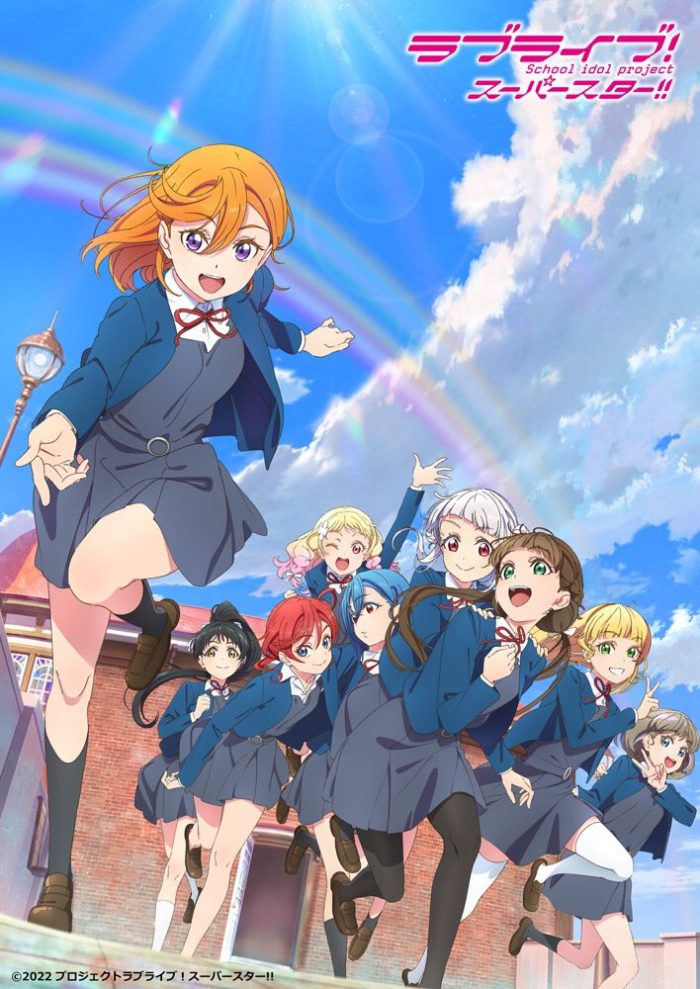 This second season of LoveLive! Superstar!! has been aired on NHK E-TV since July 17, 2022, which continues directly from the last Episode from the previous season last July 2021.
For more info, see this page.