Today's featured character is… Lisianthus!
Character Info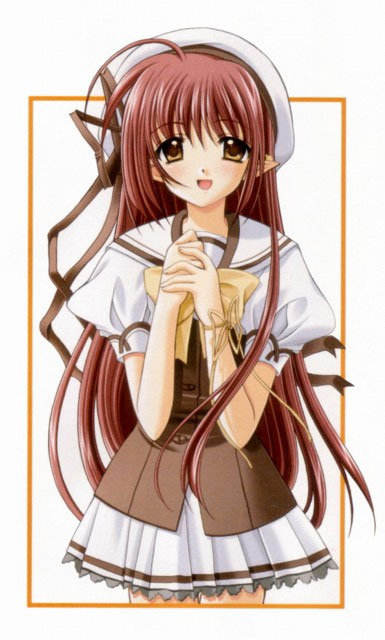 Lisianthus is the daughter of Eustoma and Cineraria, and exists as the Princess of the Gods in the other realm or the World of Gods.
Sia can have some character in which she is sometimes acting aggressive, especially if she got embarrassed at everyone. She can hit someone, especially her favorite guy, Rin Tsuchimi, with variety of objects, ranging from folding chairs up to tables. But then, overall, she is nice and kind person — A hard-hitting fighter, but soft-speaking princess.
Lisianthus got her split identity or persona, whose name is Kikyou, in which she comes out and replaces Sia's soul, at the time that Sia is already sad and facing depression. It is believed that the soul of Kikyou was absorbed by Sia, at the time when they were still in their mother's womb. But then, this Kikyou is even more notorious and bad than Lisianthus herself.