A・ZU・NA: The Passionate Bonds
This blog post may contain minimal spoilers. Please read this only if you had seen this Episode.
Inori-D Station strives to give spoiler-free Episode Reviews and Impressions in this post.
Overview (Story)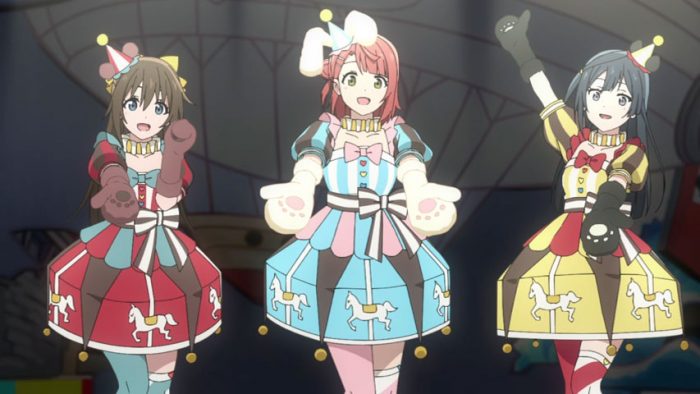 "We are A・ZU・NA!"
As the School Council of Nijigasaki is planning to make changes with the Cultural Festival along with the School Idol Festival events due to schedule conflicts, Shioriko Mifune is seeing something fishy with Nana Nakagawa (Setsuna Yuki). In the sense that Setsuna spills out everything that she is the acting Student Council President and a School Idol, Shioriko has finally found it out.
To add up some problems, the conflict has arisen when Setsuna can't able to find out a solution on how they could proceed with the joint events, due to the high amount of participants and schools involved. Is it the time for Setsuna to finally reveal her true identity when their next live show takes place?
Review
Since the past week's Episode is focused on the unit trio, A・ZU・NA, this will focus on one character only, who is Setsuna Yuki, this time around! So, let's head on to my review!
I see. If you had managed to read the Bond Side Story Episodes of Setsuna Yuki in the ALL STARS game, then this could be your minor spoiler below!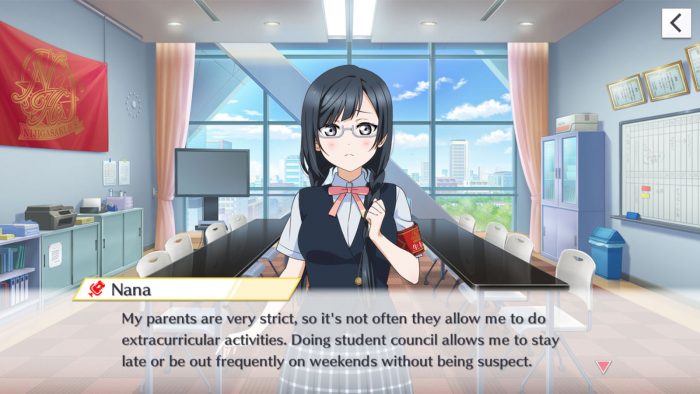 ---
Setsuna has two separate personalities — One is being a School Idol, and the other is being her "normal" self. Her normal self could be the original one, and she goes by the name, "Nana Nakagawa", and she acts as the president of the Student Council of the Nijigasaki High School. There is a part in some of her Bond Story Episodes where she had finally resolved her conflict with her parents, allowing her to perform on the live stage, while telling her to balance herself with her studies, and her School Idol-related activities at the same time. And that what makes (Nana) Setsuna a great and smart person who could able to balance herself between entertainment and academics, and her parents should be proud!
And for Shioriko Mifune, on the other hand, it doesn't really reveal on how did she get her character pop out of nowhere. And like what I had said before, her appearance in the game counterpart, before even the TV Anime Season Two has begun, shall explain to you her own story arc. And then, Shioriko is a nice girl, who could tell you that she could "agree" at some things — something like "Okay, go ahead. What works best shall do." could be her style. And she could be the girl that needs some nurturing if things or situations got worse.
And then, we got a pair of School Idols who got introduced in this Episode, namely the Kurobane sisters from the LLSIF rhythm game. They were originally the N rarity members, until that time when I had successfully drawn one of their URs via a Blue Ticket Scouting!
And finally, A・ZU・NA, got their new song when they had performed on stage, in which it is just actually the "connecting part two" from the previous Episode, when it is already ending. Most probably, they had omitted it from the previous Episode, and they had placed it onto this Episode instead. For the song itself, they had well blended Setsuna's rock song (which is her genre) to the other girls' genres. And the costumes do seem to be fragile, especially on the skirt part that shaped like a carousel. How are they going to sit down, at the time that they were exhausted from dancing and singing?
Notes: A・ZU・NA is a unit trio consisting of Ayumu, Shizuku, and Setsuna.
And in this Episode, I have learned that disguising yourself as someone else can be a tough thing to do — something like a work of a superhero or superheroine! Yep, being a hero while working like a normal human can be hard, and you are just working hard in order to make your fans happy, and for your own sake and to your family and relatives as well. In fact, this can be explained further in the Nijigaku Throwback at the end of this review and impressions post!
Nijigaku Throwback!
Let's look upon this screenshot for our today's Nijigaku Throwback! Here it goes!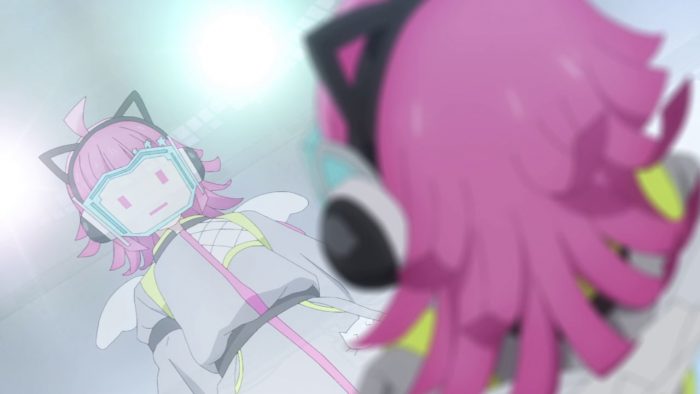 ---
Rina Tennoji can't really tell if she is smiling to her audiences, or the audiences are really smiling for her. Rina got somehow her own Side Story (from the ALL STARS game) on how did she regularly use her item, called the "Rina-chan Board", in order to express of what she is feeling for her friends… and to her fans as well!
If you are looking at your own reflection in the mirror, it is just similar in looking at your own "new" self from your previous one of who you are now. But then, we can see our own future by just looking at the mirror. When you look at it, are you contented to be like that one in the mirror, or you just remain the same?
But then, not all the times we can always look in a mirror to find out our own future selves. Sometimes, there could be some negative effects, if it happens that we got deceived by appearance! It is basically just the same when Nana Nakagawa is acting as a Student Council President, and Setsuna Yuki as a School Idol!
Series Info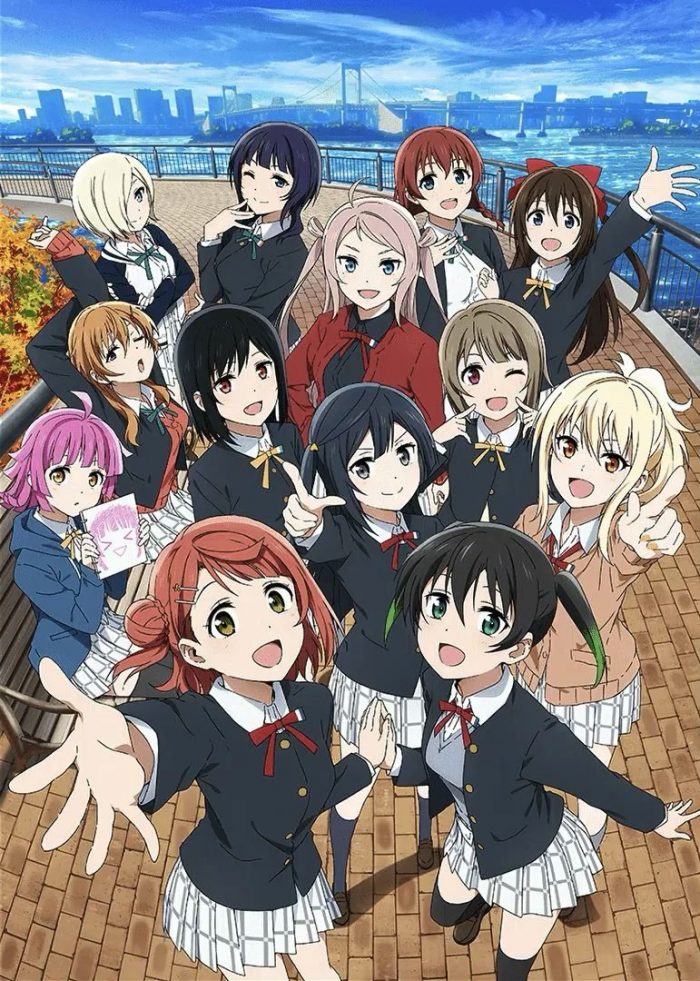 LoveLive! Nijigasaki High School Idol Club SEASON TWO has been started airing and streaming in Japan and overseas since April 2, 2022. Available in some streaming platforms (Bilibili, Crunchyroll, and on its LoveLive! Series Official YouTube channel).
For more info, see this page.