EPISODE 06: The Other Side of the Stars
In this world, there are group of high school girls that formed a band or group together, and they were singing and dancing together in one stage. Their music videos and their songs had totally touched every people's hearts, and making them be inspired to follow their footsteps. These girls are dreaming about their future in terms of their popularity and stardom. These pretty girls are called as "School Idols".
In this part, we are still going to find out on what it is like being victorious after a lot of drama and hardships in life. And then, once you had finally realized your own dreams, what is going to happen next? What happens afterward once you had claimed your own, sweetest victory of your life? For my instance, what would you do next once you have won the LoveLive! Finals?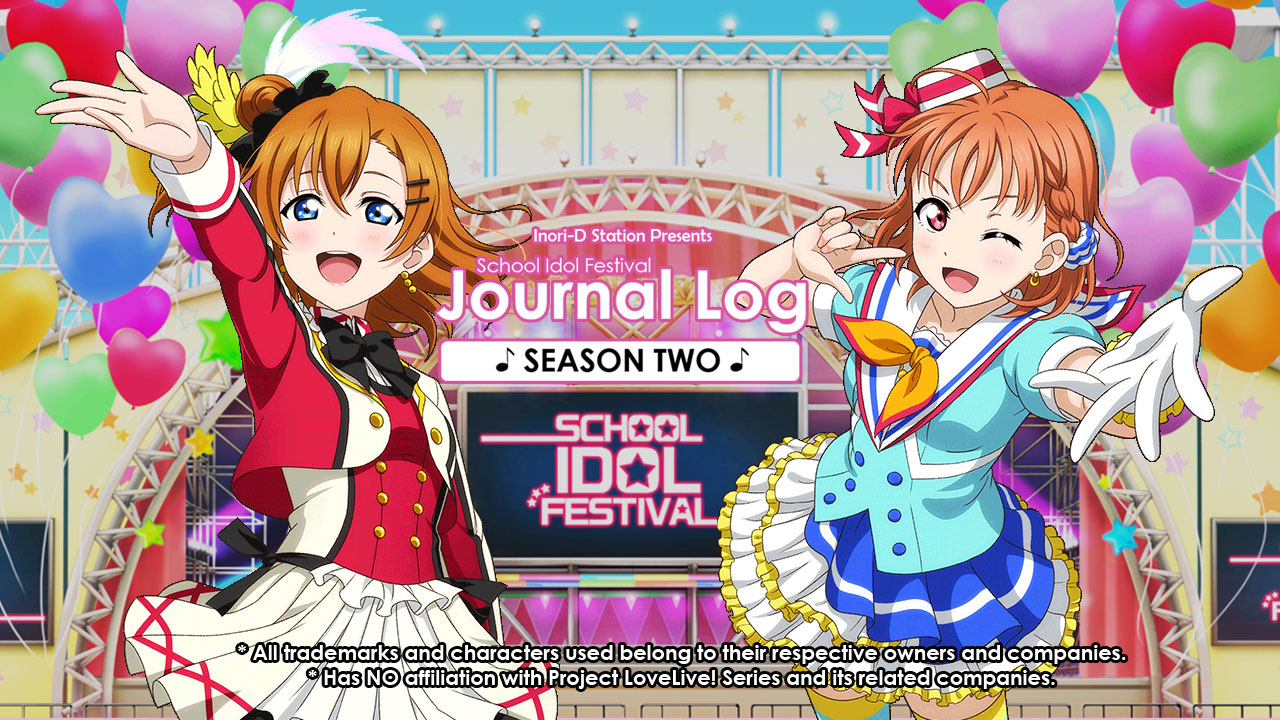 STORY EPISODE
Chiharu has finally understood on what Lierre has told her in their conversation.
"I see… So that's how School Idols are really made of! At least, I got an idea!"
"Now that you know why these School Idols are keeping themselves to chase for their own dreams."
"But then, once you have achieved and reached for that dream, what is going to happen next?"
"That's a question that indeed I can't answer."
"Okay. Once I had answered a very hard question, another very hard question appears after! It looks like these questions could be endless!"
"Generally, answering those could eventually lead you into that 'path'. It is a path where you could see something at the other side of the stars."
"Huh? Maybe an another complex question which is indeed very difficult to answer…"
"Eh?? But then, you are very smart and can excel higher grades in any subjects! And why is it you can't able to solve these situational questions?"
"Ah, fine. It is literally I can't understand the nature of the question after all. In fact, I can really excel when answering those questions everytime when I tried to memorize any terminologies or formulas."
"In short, you are weak in solving situational questions."
"By the way, do you want me to take you back home — to where you live?"
"I don't have a home nor a place to return to."
"Okay. Why not join me in my house instead? That could be your new place or home to stay!"
"I accept your invitation, but I am a School Idol Oracle that predicts…"
"Just stop being a tsun-tsun and come with me already! My home has many delicious food there, as well as some clothes for you to wear!"
"Really? I do really accept your hospitality, but I have to go…"
"Just stop being shy and let's go already!"
And so, Chiharu has taken Lierre to her home.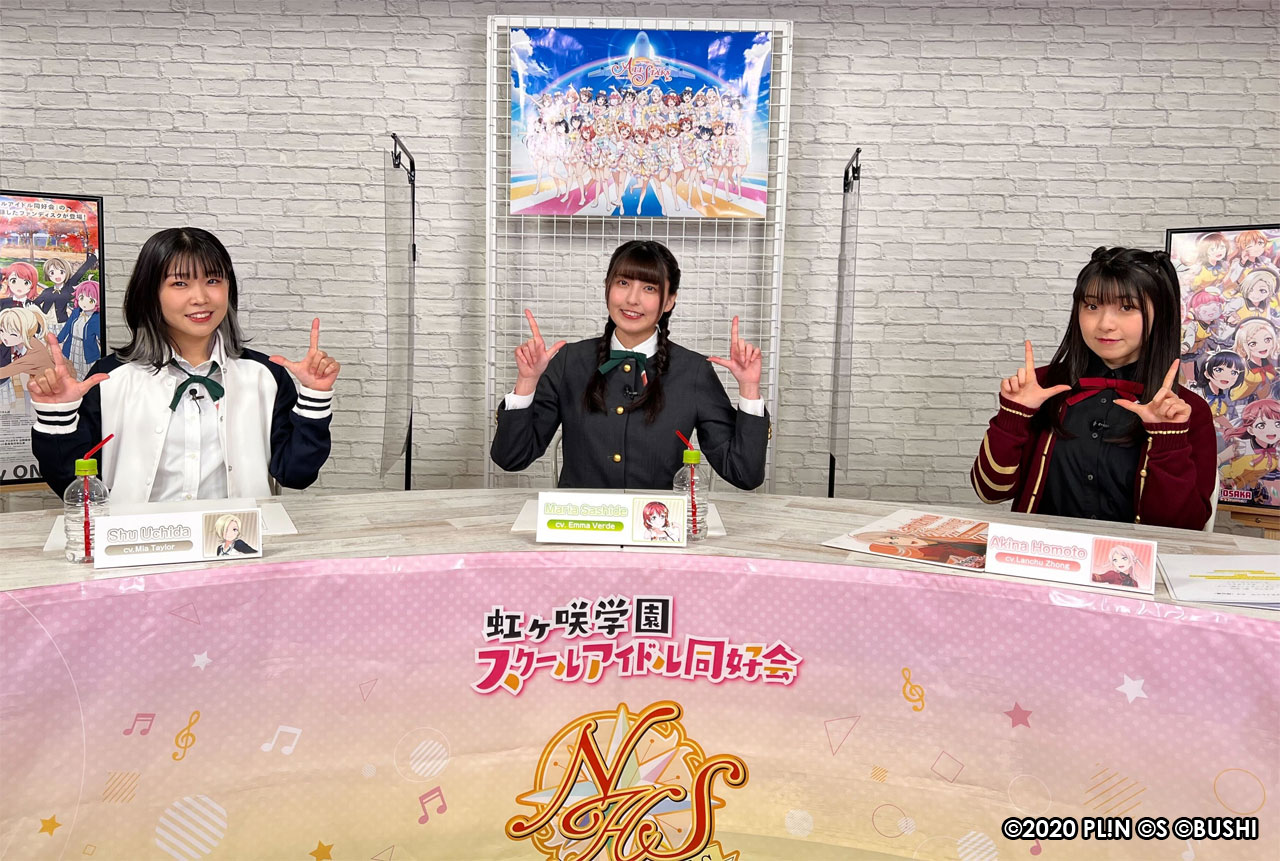 HEADLINES
Indeed, this is something that needs some attention! There are at least two (2) LoveLive! on-site venue Events which shall happen in this month — including the Aqours' 6th major LoveLive! performance! But aside from that, what are the other things that were spotted during the past weekend, and this week?
TOMORROW: Aqours 6th LoveLive! – Ocean Stage
☀️ライブ☀️
2/12(土)・13(日)開催#Aqours 6th LoveLive!<OCEAN STAGE>
@バンテリンドーム ナゴヤ

本日2/5(土)正午より
一般発売(先着)と有料生配信のチケット販売が開始となります!

詳細は?
●一般発売(先着)
→https://t.co/g0JCh5S4fI
●有料生配信
→https://t.co/mkLILKQSH8#lovelive pic.twitter.com/mZVfPs5LP5

— ラブライブ!シリーズ公式 (@LoveLive_staff) February 5, 2022
I know that it is really happening. But then, good luck to Aqours who shall be doing their 6th major live tomorrow at weekends! In fact, this could be their 6th major LoveLive! performance, ever since their 5th major live performance since June 2019! Finally, for almost 3 years, they are able to be back on stage with the audience!
Their "First Part" of their 6th major LoveLive! is subtitled as "Ocean Stage", and it shall be held on Vantelin Dome Nagoya, in Aichi, Japan! I wonder on what could be the list of their songs to appear on that live performance?
Since their 6th LoveLive! is divided into at least two parts, namely as "Ocean Stage" and "Sunny Stage", this could be a history-changer in the LoveLive! Series! And then, according to my own feelings and to the rumours around, the songs set list for each of these "Stages" are different from each other! So then, if you really like to listen and to view all of their songs, you have to attend both of the "Ocean Stage" and "Sunny Stage" live performances! And that is all what I can say!
If you had managed to purchase a ticket to their live performance (Preferably paid streaming tickets), enjoy then!
Everything else can be detailed and be summarized by me, when both of "Ocean Stage" and "Sunny Stage" live performances are over! Stay tuned in the IDS website for some details with regards to the happenings in the Aqours 6th LoveLive! live performance! And they shall be posted on a different blog post!
In fact, they had made it this far. I can't turn back from them now.
Happy Birthday, Kanan Matsuura!
Alright, let us celebrate the birthday of the one of the pioneers of the "First" Aqours! I wonder if there could be an OVA or something that tells the prequel story of the Aqours, where Kanan, Dia, and Mari are the feature characters? Anyway, let's read the birthday message that I have written for Kanan Matsuura! Here it goes!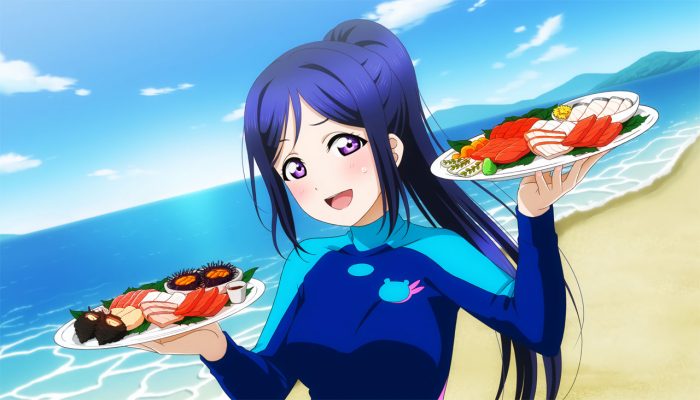 Dear Kanan,
Another year has been passed, and you don't ever change. But then, seeing you not getting older after all makes me feel old, for now! Haha!
So then, what my birthday message tells that you should be following where the sound of the sea leads you into. But then, do not go deeper into it, and there is something that you could eventually be blinded when you go down deep — the darkness, in which you can no longer see everything in your sight. Remember, although that you are in the midst of darkness, your friends and family shall never leave you behind. Just continue to follow your own path, while listening to other people's advice for you.
Happy Birthday, our dear Kanan Matsuura from Aqours! We love you!
Nijigasaki 4th Live! ~Love the Life We Live~
Actually, this was heavily detailed in the previous Episode 2. Remember to read that link highlighted first if you got any questions!
And to mention for the last note of this highlight, the trailer announcement video for the "Nijigasaki Anime" Season Two shall be revealed at the almost ending part of their live performance!
Happy Birthday, Emma Verde!
And then, let us greet Emma Verde with a Birthday Message! I know it was already too late to celebrate (Actually I did it on the last Episode last week!). But then, better than never, let us read this one for her!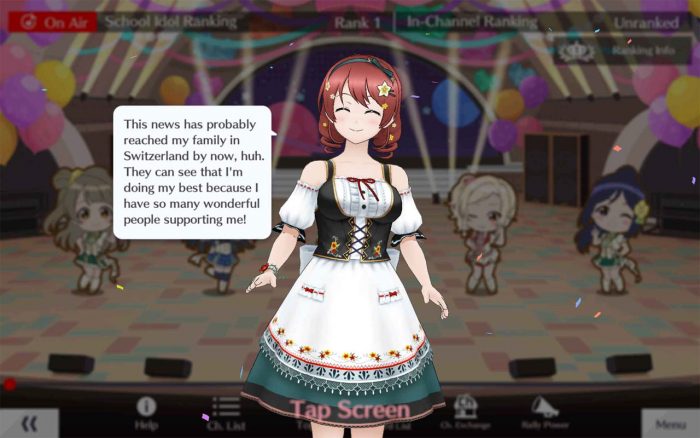 Dear Emma,
You always got a potential to become a pledged School Idol, just like the others from Nijigasaki High School Idol Club. You are a role model to some aspirants who always act as a "supporter" to other School Idols! In fact, you are indeed a School Idol and a Supporter, at the same time!
Just remember that there are always friends who were just around to help you in achieving your own dreams and goals in life. You have still a long way and years to go. Just keep up the pace, and you can eventually make it to the "path" that you have been looking for in years.
Once again, Happy Birthday, our dear Emma Verde from the Nijigasaki faction! We fans love you!
Lanzhu Zhong's Birthday!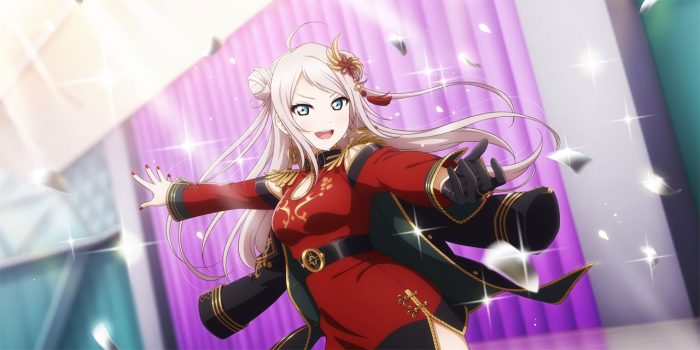 Yep, considering that Lanzhu Zhong is the next in line to be the top one in the next School Idol Channel Rankings (after Kanan), her birthday shall be celebrated next week — on the next Episode!
Her birthday shall be celebrated on every 15th day of February. And likewise, her birthday campaigns, such as her Limited UR Box Scouting (To be highlighted later on LLSIF Highlights), are still ongoing! Make sure to scout for her if you are well dedicated for her birthday (You are a Lanzhu fan!)! And also, you could eventually scout for her, if you really need her for your meta-team-related creations!
Chisato's VA Recovers From COVID-19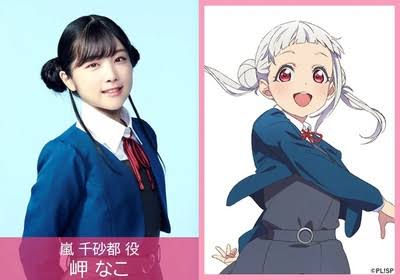 And finally, our actress for Chisato Arashi from Liella! has finally recovered from her COVID-19 sickness! Rejoice!
Read this news for details!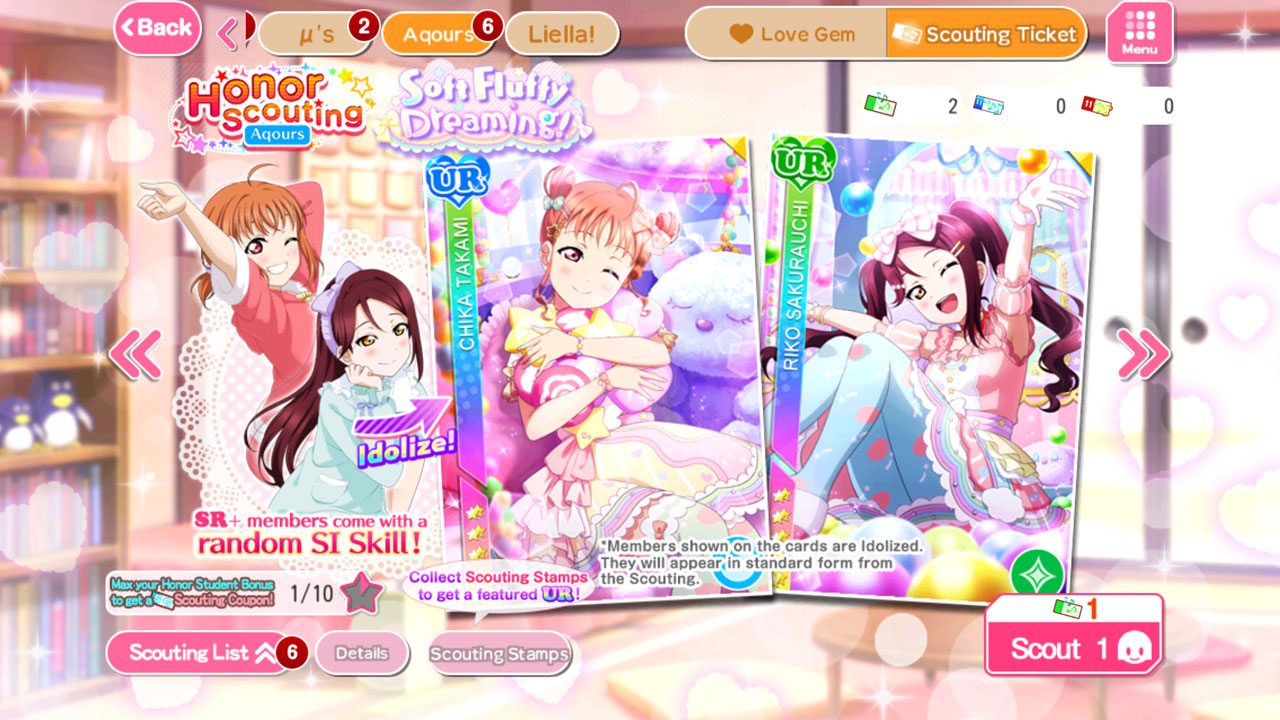 LLSIF HIGHLIGHTS
Indeed, I am back to my regular Event grinding now. And I am now at my full force, giving everything what I got!
So far, it is true that I am back. But then, what are the things that were encountered in this week? Be sure to check it out!
Round 51 Score Match
【LoveLive! SIF】

Inori-D is back.

<μ's> Round 51 Score Match

Details shall be explained on #IDS_SIFJL S2 Episode 6.

Guides and Tips: https://t.co/NmWC0BlZkG#lovelive #スクフェス #LLSIF pic.twitter.com/ndnZJpCJG3

— INORI DONZ | Inori-D Station (@InoriDONZ) February 4, 2022
Alright, let's begin the highlights by giving some details of this ongoing Event, which is a Score Match! And did you know that I am already back to my regular Event Grinding this time around?
The featured UR Reward to be obtained from this Event is Nozomi, while the other URs to be obtained from Scouting are Umi and Hanayo. Kotori is already the Secret SSR to be obtained from this Score Match Event. Be sure to grind harder in this Event in order to get all of the featured rewards, which also include the previous Event SRs, Scouting items, and many more!
Nani?! Don't know on how to grind on Score Matches? Then, read this guide of mine!
And as usual, my final results for this Event shall be given next Episode! Look forward into that! And if there are some reports of mine that has been logged via a Tweet, I might include them also here!
Termination of SIFID Rewards
【LoveLive! SIF】

Please be advised.

This will apply also to LoveLive! ALL STARS.#lovelive #スクフェス #LLSIF https://t.co/MglwKNzj0E pic.twitter.com/IGZnEjKFOf

— INORI DONZ | Inori-D Station (@InoriDONZ) February 4, 2022
Did you still remember from Episode 1 that I had highlighted there that the main publisher and operator of LoveLive! ALL STARS has changed? That's the reason why there would be changes also when it comes to SIFID Rewards, or otherwise the "SIFID Records" cross-app feature!
As indicated in the embedded Tweet above, the termination of the SIFID Records feature shall be on a tentative date at February 17, at 3:00 pm JST. After that date, SIFID Records cross-app feature shall be no longer available.
Everything else is already detailed on the embedded Tweet above! Or otherwise, refer to your game's in-game notifications for more!
Basically, this is just the first part! You can read the second part in the ALL STARS Highlights later!
Lanzhu Zhong's Birthday Limited UR!
【LoveLive! SIF】

<Nijigasaki> Lanzhu's Birthday Campaign

Actually, I am just moments away in getting her UR, which is a G2-Tier Score Up. (28/56 RI)?

To be highlighted in #IDS_SIFJL S2 this Friday.#lovelive #スクフェス #LLSIF #鐘嵐珠 pic.twitter.com/3vVJSwQFTo

— INORI DONZ | Inori-D Station (@InoriDONZ) February 9, 2022
As I have said before, be sure to scout for her UR if you are a fan of hers, and if you are well dedicated for her birthday!
And then, assuming that her new Birthday UR is now a G2-Tier Score Up UR, expect that this could be one of the URs that you might be needing soon in the future, given if you are really deciding to build your own meta-team!
As of this Episode, I am just needing to diminish her Box Scouting banner — by Scouting for more 44 members to get her UR! And did you know that I had spent a lot in order to get her from her rabbit den?
Everything else here is at stake! Will I ever get her and succeed, and in order to form this meta-team of mine in my JP Side, given that I had completed mine in my EN Side, on the other hand? This is something to be put into conclusion! Find out in the Headlines next Episode, as I celebrate Lanzhu's birthday with a smile and wink on the face!
Liella! Honor Scouting: Purely Dress
【LoveLive! SIF】

<#Liella Honor Scouting>

Call it the first standard URs of these girls!

To be detailed on #IDS_SIFJL S2 tomorrow.#lovelive #スクフェス #LLSIF pic.twitter.com/lExKOHi7XY

— INORI DONZ | Inori-D Station (@InoriDONZ) February 10, 2022
Ever since, they are now slowly adding Liella! members in the stable of School Idols! And did you know that they can be used as Cheer/Yell Units on some Events?
And to give you some further info, Liella! Honor Scouting Banner shall be updated on every 10th day of the month. The rate-up increase for the featured UR members in the banner shall last up on at least a month! One month is quite long! And you are given chances to scout these new members, and you are given at least one month to save up the required amount of Love Gems in order to get them in your hands!
Did you find any URs of them, in which they are useful in your team-building creations? You might be needing some skills of them, such as Skill Repeats and some G2-Tier Skill Level Boosts! In other words, scout whenever necessary.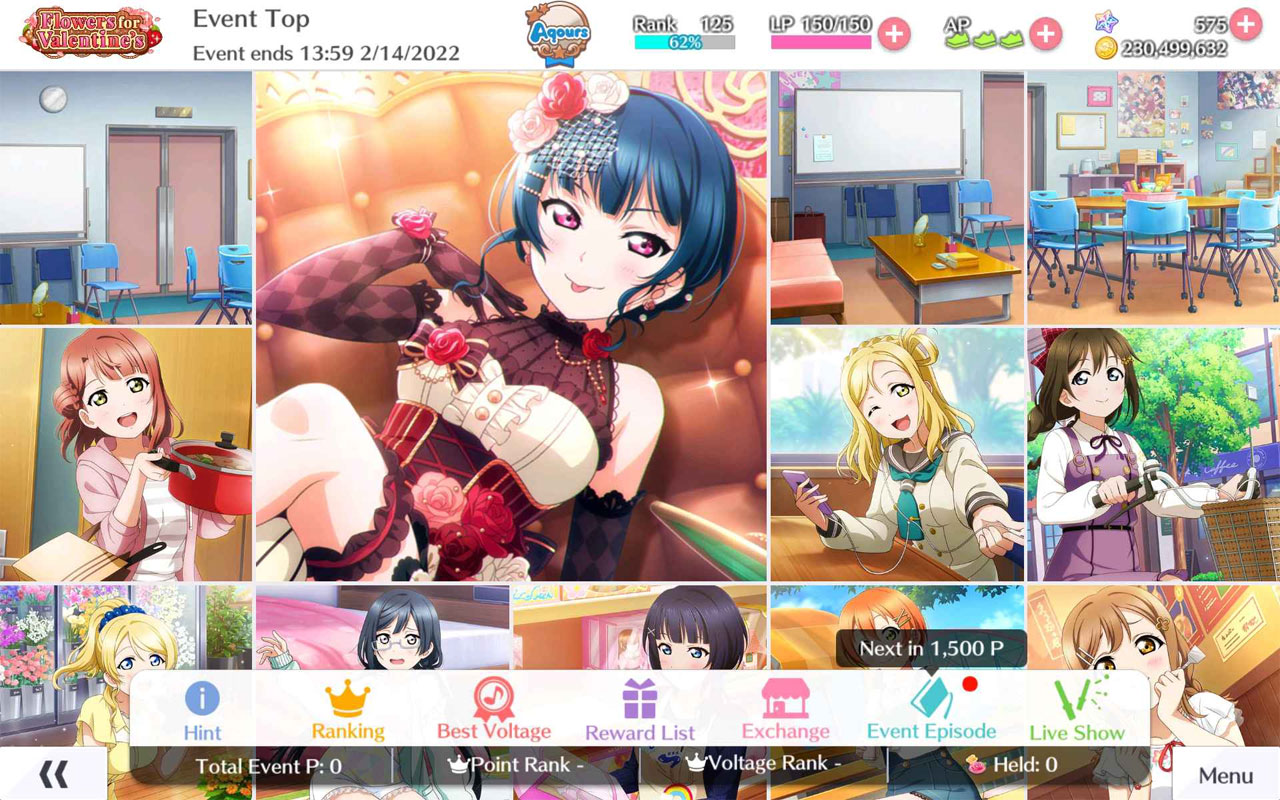 ALL STARS HIGHLIGHTS
In this part, however, it is true that I got no improvement in this game, with regards to my recent failed UR draws, uncleared Advanced difficulty songs, and some of my lacking of upgrades with my School Idols. But that doesn't really mean that I am going to give up playing in this game. However, seeing that my friends and my rivals are already at the top, it makes me feel sad that I am not progressing at all, no matter how diligent and effortful my playing was. Though that I am lacking diligence, then I must try to play hard in this one for one more time!
So far, what were the things spotted in this week? Find out!
Termination of SIFID Rewards (Continued)
【LoveLive! ALL STARS】

Basically, a continuation from my previous Tweet that tells about the Termination of SIFID Rewards and Records.#lovelive #スクスタ #LLAS #SIFAS pic.twitter.com/9VQLn2cLbI

— INORI DONZ | Inori-D Station (@InoriDONZ) February 9, 2022
Basically, this is just a continuation from the LLSIF Highlights above. This time, we are in the ALL STARS part, where the rest of the details shall be explained!
The tentative date to when this shall be planned is on February 16, 2022, at 3:00 pm JST (Disregard the text in the photo, since it displays my local time instead). In which the tentative date for LLSIF is already planned, plus one day late from ALL STARS, the SIF ID Rewards and Records shall be terminated soon.
The team is already planning for us on what could be the new feature that shall replace that said function in the near future. Be sure to tune-in to their feed for some updated information regarding this!
PRE-EVENT: Round 20 SBL (Final)
I shall not explain this very long, since they were already detailed in the previous Episode! Since the previous Episode is more of my progress and status, I am going to give my own results for this Pre-Event this time around!
For the rundown, here's what happened!
【LoveLive! ALL STARS】

? EVENT REPORT ?

<PRE-EVENT> Round 20 SBL

「Total Voltage Ranking」

JP: ? 10,173 | 178,841,320 Vlt.
GL: ? 2,263 | 174,520,894 Vlt.#lovelive #スクスタ #LLAS #SIFAS pic.twitter.com/x6liNWtRCp

— INORI DONZ | Inori-D Station (@InoriDONZ) February 6, 2022
In the JP Side, I got no SBL Awards acquired, as in nothing (Including the failure of achieving that SBL Goal that opts me to get at least 1 award from the SBL Event)! Yep, pitting and winning against any 20 players in the room is very difficult, in all of the 3 featured songs in the current SBL Round.
For the Global (GL) Side, I had acquired at least two (2) SBL Awards from this Pre-Event, which also included the SP Voltage Skill Award, and the Best Performer Award (only 1 time).
This Pre-Event has been ended, while getting the Silver Tier Ranks on both of my account sides.
EXCHANGE: Flowers for Valentine's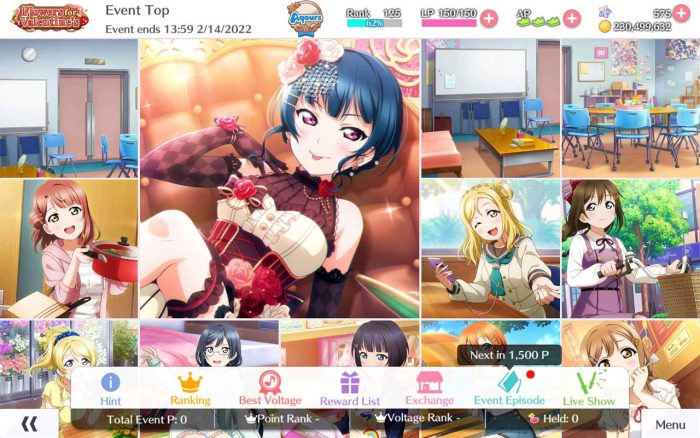 This Event is still ongoing, and shall last on Valentine's Day (February 14), before the patch update.
The details of it are heavily given in the previous Episode! Check this out first if you got questions!
Let's have a rundown and summary for the both sides of my accounts!
JP Side is just being sloppy, and can't grind properly for Tokens and Event Points nor participating in the featured three songs in Voltage Score Rankings. It is due to the fact that I am using my current device in order to grind for the ongoing LLSIF Score Match Event, where also my JP Side of ALL STARS is currently in. I am looking for possible ways on how to grind efficiently for the JP Side, without even losing my grinding progress in LLSIF.
Global Side is just grinding very well, and I was able to do an "Auto Play" function on some songs that doesn't require me to use my SP Voltage Skill in order to clear an AC (Appeal Chance). Ever since then, last year, my Global Side account was finally transferred to my Android tablet, in which I had used it in order to play there, while my current iOS device is used to play LLSIF. In fact, I can play both LLSIF and ALL STARS (in Auto Play) at the same time with this grinding strategy or technique! And of course, I have to use my Skip Tickets in order to raise my Event Points Rank a little bit further.
And as usual, my final results for this Exchange Event shall be tackled next Episode! Will my JP Side be able to grind properly, despite that it is currently being lazy in the past few days? Find out next Episode, and look forward into it!
School Idol Channel Weekly Bulletin
Alright! Here are the results of the latest School Idol Channel Weekly Bulletin this week! This could be exciting if you see them in your eyes! Or likewise, you could view these results in your game!
Did your favorite School Idol make it to the top ten?
JP Side – Round 45 (Jan 31 to Feb 7)
| RANK | SCHOOL IDOL | GROUP | AVERAGE CHEER POINTS |
| --- | --- | --- | --- |
| 1 | Emma | Nijigasaki | 17,530 |
| 2 | Kasumi | Nijigasaki | 4,530 |
| 3 | Kanan | Aqours | 4,435 |
| 4 | Riko | Aqours | 4,150 |
| 5 | Kotori | µ's | 4,085 |
| 6 | Chika | Aqours | 3,970 |
| 7 | Setsuna | Nijigasaki | 3,885 |
| 8 | Yoshiko | Aqours | 3,715 |
| 9 | Kanata | Nijigasaki | 3,673 |
| 10 | You | Aqours | 3,642 |
Global Side – Round 32 (Jan 31 to Feb 7)
| RANK | SCHOOL IDOL | GROUP | AVERAGE CHEER POINTS |
| --- | --- | --- | --- |
| 1 | Emma | Nijigasaki | 7,864 |
| 2 | Ai | Nijigasaki | 5,037 |
| 3 | Setsuna | Nijigasaki | 3,973 |
| 4 | Kanan | Aqours | 3,909 |
| 5 | Kotori | µ's | 3,616 |
| 6 | Yoshiko | Aqours | 3,479 |
| 7 | Chika | Aqours | 3,058 |
| 8 | Umi | µ's | 2,951 |
| 9 | Hanamaru | Aqours | 2,942 |
| 10 | You | Aqours | 2,897 |
So then, the amount of Average Cheer Points for the top ranker in the JP Side is just twice the amount from the Global Side's top ranker! Quite obvious that the player base in the JP Side is a lot more than in the Global Side, wherein there are also players from the Global Side are playing in the JP Side, too!
In my other observation, You Watanabe from Aqours has made it to the top ten, in both of the sides! But still, the JP Side dominates, in terms of Average Cheer Points.
And then, as expected, the common School Idols that mostly dominate in the top ten are Kotori and Setsuna. Are they noted by having the most number of URs in their list, so that's why they always dominate? Anyway, just give your opinion or thoughts about it through a comment!
Finally, it is really decided that Kanan is already next in line. And after that, it shall be Lanzhu's turn next! But then, there is an uncertainty that Lanzhu might be dominating along with Kanan, just before her birthday (February 15)! I do not know yet, but there are possibilities! Tune-in to the next bulletin to find out!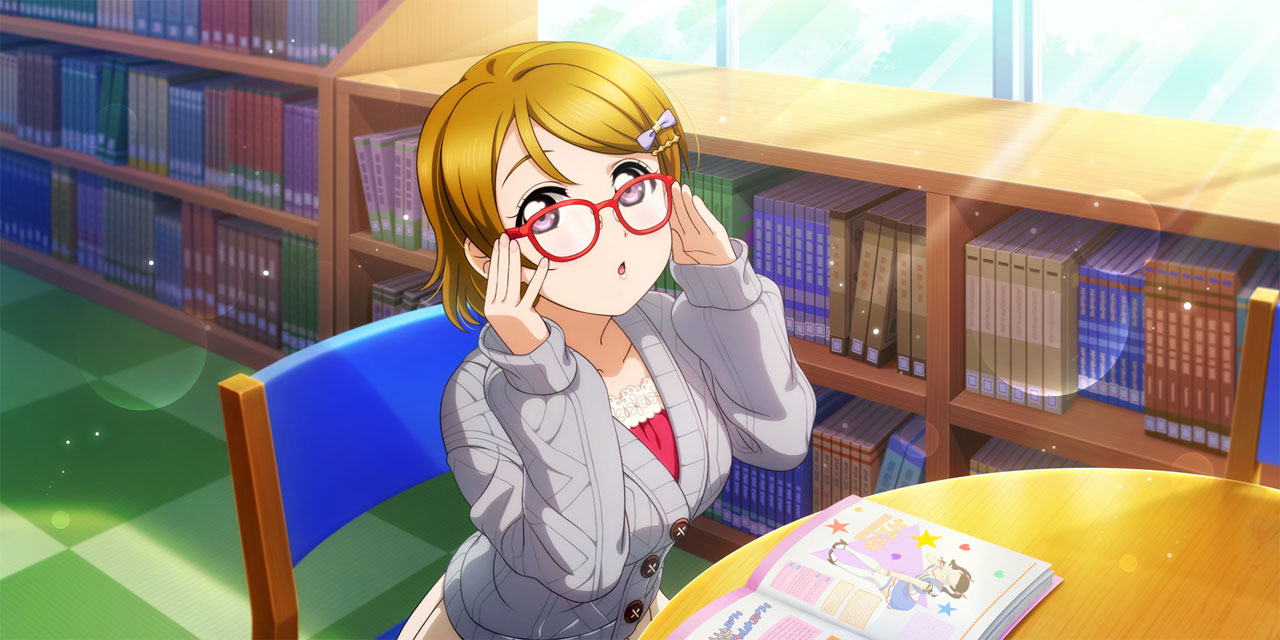 EXTRA CORNER
Alright, let's head on to the penultimate part of this Episode! It's SIF Quiz time!
Today, let us find out the answers to the questions last week! Here it goes! Are you ready?
Question #7: Mari Ohara is an Uchiura Girl. On what mode of transportation she has never done often?
Answer: B. Train
Alright, let's explain that correct answer!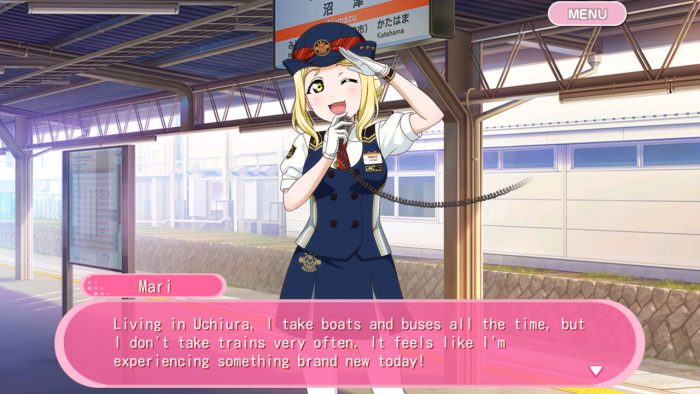 Yep, did you get it? Mari Ohara is an Uchiura Girl, living in a hotel owned by her family. In other words, she is a country girl, just like Chika and others (i.e. Kanan and Dia).
They are having a live show activity, wherein they are acting as "train conductors", in order to attract people who ride in trains. Mari doesn't ride trains often, since she rides mostly on buses or boats.
And did you know that she is riding also on helicopters (Only in the Anime lol)?
Alright, next!
Question #8: Emma Verde comes from Switzerland to study in Japan.

Give the EXACT name of the first school where she is studying as an "overseas student".
The answer… Actually there are possibilities. But then, be sure to read this until the VERY END!
The answer is … Y.G. International School!
Actually, did I already reveal the correct answer in the previous Episode, from the Headlines? But then, again, read this part UNTIL THE VERY END.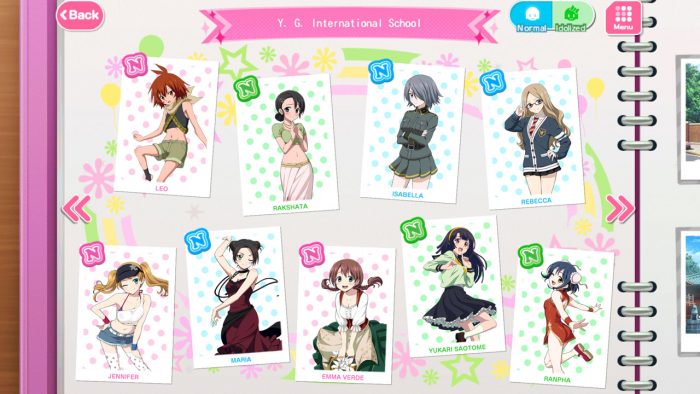 But wait, there's more! Please read!
If you newbies answered Nijigasaki High School, then it's correct also! Why? Please read the next one below!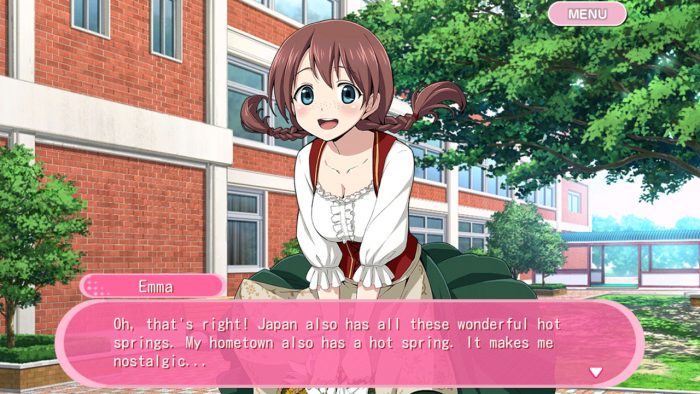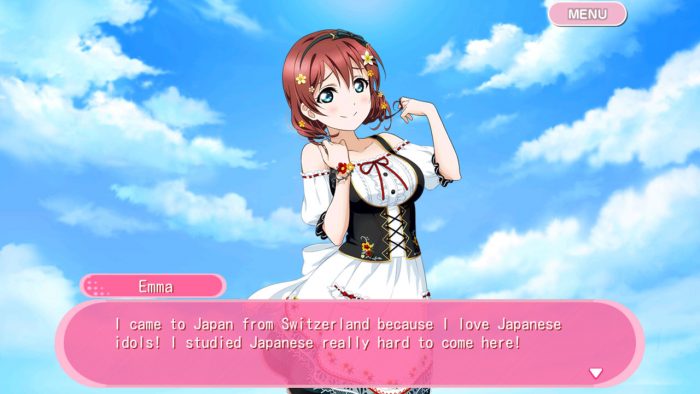 So then, we actually got two versions of Emma here. Basically, before she was used and developed for the ALL STARS game, and in the Nijigasaki Anime, she was initially an N-Rarity member that can be scouted or be obtained from a live show play.
But then, I am getting a glimpse here, since this may become a story arc, where there are two versions of Emma Verde existing! Will it become a reality where Emma is existing on two distinct, parallel worlds? Maybe in the future, they might consider writing a story arc about Emma Verde in the ALL STARS game, or in the Anime. Or otherwise, I might write it as a "Story Episode" in my ongoing story, only here in my segment!
Next SIF Quiz!
For the next SIF Quiz, here is the next question! In this one, I shall be giving only one (1) this time around! Please read carefully!
Question #9: Here are the following three (3) songs in EXPERT difficulty!

Genki Zenkai DAY!DAY!DAY!
Thrilling One Way
WAO-WAO Powerful Day!

Which among the three choices below is WRONG?
They have the same amount of Combo Count (592 Total Combo).
All of them are Sub-Unit Songs.
WAO-WAO Powerful Day! is a Smile Attribute song.
Be sure to answer it correctly! Correct answer shall be explained next Episode! Look forward into it!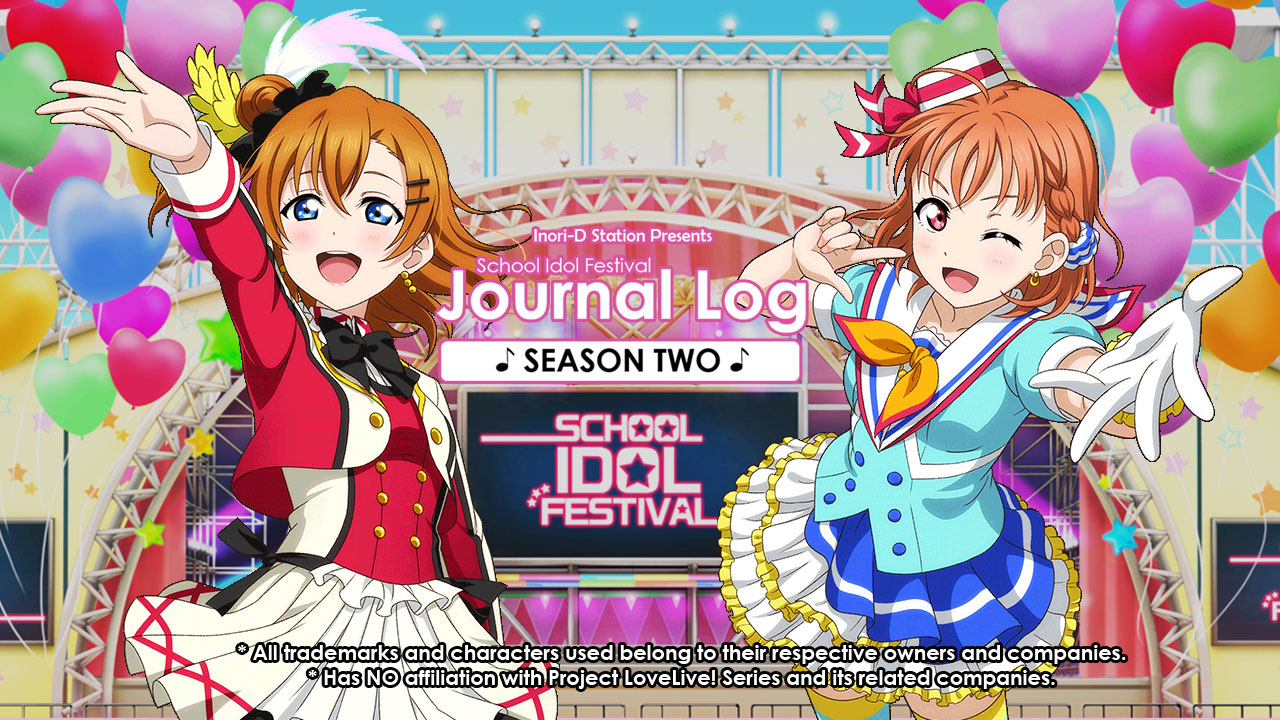 STORY EPISODE (EPILOGUE)
Later evening, Chiharu has introduced Lierre to her mother and to her younger sister.
"Her name is Lierre! She was lost and she has no home to return to!"
"Okay! She is just welcome to our home! And make sure to prepare her some room to stay with!"
Her younger sister named Chinatsu has joined the conversation with Lierre.
"Big sis, her costume looks so cute and frilly! Is she a School Idol, too?"
"Nacchan, she is a School Idol, too! But then, we can talk something like this in the other day! See ya!"
And then, Chiharu and Lierre went upstairs. Chiharu has cleared up an extra room that appears to be a storage room. She then decided to make it as Lierre's new room.
Next, Chiharu prepared some good clothes for Lierre to wear tonight.
"These were my house clothes! You can now take a bath and wear these!"
"I do really appreciate your hospitality. But then, just hold them right in your arms. I am now going to do my costume materialization right away."
"Eh? What did you mean by that?"
Using her digital tablet book, Lierre's costume is beginning to illuminate right away. And then, the clothes that Chiharu holds have dissolved into particles, transferring right away to Lierre's flashing body. After that, the costume materialization process has been completed. And finally, Lierre has worn the clothes that Chiharu is holding.
"Changing of clothes is done in just 0.5 seconds."
"Oh wow… But then, how about your bath?"
"Don't worry about it. In fact, it was already included during my costume materialization process."
"I don't get it, but you just freshened yourself up without taking a shower? And you gotta be kidding me…"
"This technique is only used by the School Idol Oracles like me. During my costume materialization, my costume has turned into particles, and they purify my body by removing bacterial cells and other impurities in my body. And then, the clothes that you have been holding has been dissolved into particles, thus transporting them into by body. And finally, they merged and formed back the original clothes that you are currently holding. And that's how my costume materialization process works for School Idol Oracles like me!"
"Okay, whatever. From this day on, this former storage room shall be your new room! Call it your personal room, though that you are not a part of this family!"
"Well, thank you. It seems that I can finally rest, after a long stroll in the vast roads and fields."
"Good night, Lierre! See you tomorrow!"
Then, Chiharu leaves and closes the door.
As Lierre is now only alone inside her room, she then tries to utter some words, as she is like talking to herself.
"Honoka, I promise that I shall finish this mission that you gave to me! I shall definitely make them unite in order to save you!"
The next morning, Chiharu finally awakes from her sleep. When she visits the room where Lierre was, and opens the door, she found out that Lierre is no longer inside the room.
And then, she found the set of clothes that Lierre had worn yesterday for overnight stay. Also, she found a paper along with the clothes that she is handling, and she reads it.
"Thank you for your hospitality. But I have to go and to continue my mission as a School Idol Oracle. – Lierre"
"Oh come on… I don't really want her to go out alone by herself! I must find her at once!"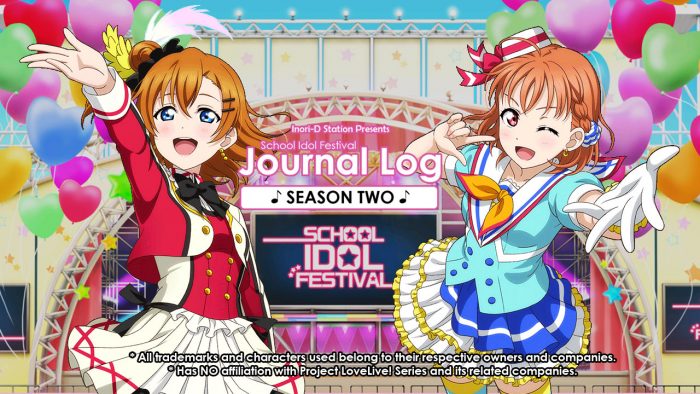 NEXT PREVIEW
Whenever you are already lost, and you have no place to go, what is the next thing for you to do? Some miracles do occur, and you have to just keep believing. And when the help or opportunity comes, will you able to grab it once again, and to have your "second chance" to stand up?
Next time on School Idol Festival Journal Log SEASON TWO, "A Home to Return to".
EPISODES ARCHIVE (SEASON TWO) BACK TO HOME PAGE