Only for Android and Certain Regions in LATAM.
It has been reported that the Capcom's smartphone game, ROCKMAN X DiVE (Mega Man X DiVE), is giving early access for players in Latin America. The game is currently available in some regions in Latin America, namely, in Mexico, Peru, Venezuela, Brazil, Argentina, Chile, and Colombia. It is also said that the early access of the game is only available in Google Play Store, for Android users. While the game is only available in certain regions in Latin America, the planned release date for the iOS version is still uncertain.
The game was released previously for western players since August 2021 (Under the localized name, Mega Man X DiVE).
From: Siliconera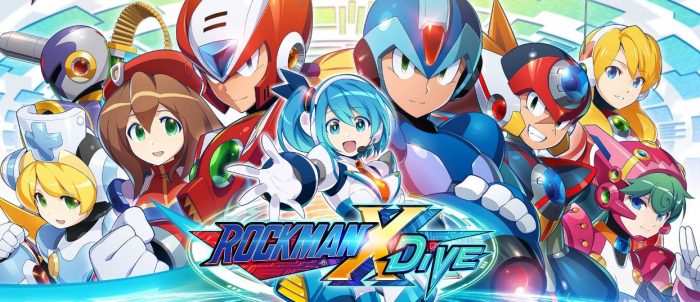 ROCKMAN X DiVE (localized: Mega Man X DiVE) is a smartphone video game created by Capcom, and was published and operated under the Capcom Taiwan division. The game was first released in Taiwan, and in other SEA regions since March 24, 2020, in most Android and iOS systems. The Steam (PC) version was made available also for players also in the same regions mentioned since September 15, 2021.
Japanese and Worldwide and localized English versions were later released since October 26, 2020 and August 16, 2021, respectively.
The game features most characters coming from the original Rockman (Mega Man) X Universe by Capcom. The game also had made serveral collaborations and crossovers along with the other video game series published under the Capcom label (namely the recent Monster Hunter and Street Fighter series).