Ren Hazuki – Part 1
This blog post may contain minimal spoilers. Please read this only if you had seen this Episode.
EPISODE OVERVIEW
Ren Hazuki has took decision in running as a candidate for the School Council President. While taking up that decision, she remembers the portion of her memories, involving with her long-deceased mother. She showed up Ren some pictures containing her mysterious past — a past that Ren can't able to realize and understand.
Chisato is now a part of Kanon's group course, which appeared as a general school course. They are now together studying on a same school course.
Ren has pledged an oath as a new School Council President. Until, she decides that the school festival shall only be taking place with the students who study in the music course.
One time, they sneaked and visited Ren's house. At their visit inside, Kanon is unravelling some secrets in the pictures of Ren's mother's photo album.
EPISODE REVIEW
As seen from my last Tweet before, the issue that caused an error in my Episode Review in the second Episode of this series have been resolved. Yep, I had said that before in my Tweet to fix a certain line or sentence that caused a misunderstanding.
Let's head on! In this seventh Episode Review, we have seen some scenes containing Ren's past. And hey, her dog is so cute there, and we can see that in the later part of this review!
And after the part in the last Episode Review where Chii-chan (Chisato) has submitted her withdrawal form to the school's headmistress, she has finally transferred to Kanon's group where it reveals that she has transferred into the general school course.
And as usual, Sumire's overconfidence has just ended her up in a shameful defeat.
Going back to the parts of Ren's past (and the one from the photo album), I just noticed something. Did her long-deceased mother resemble somebody else? Her black long hair, her calm voice, and a familiar face by eyes — did I notice something mutual? This is something that I should explain in the next Episode Review, soon.
Shiitake mk2? That's right, her name is Chibi! She is believed to be named as Chibi because she used to be a small dog in the past, where Ren is her master! Now, that small dog became so big, and somehow she loves Kanon so much!
Right at the end, we can see another vibe here, in which it is a 'common denominator' of the previous Anime shows in the LoveLive! Series (except Nijigasaki!). Since Ren's mother has been deceased a long time ago, she has no money left, and she is the one left to support the school. At that rate, if they got no money left in the school, and the new students don't enroll there, the Yuigaoka Girls' High School will close down. So what does my 'common denominator' mean? And yes, they all have a common vibe in which all of their schools are in the verge of closing down.
Basically, this is something that we should need to explore and unravel. Will Kanon be able to resolve Ren's problems? Let's find that one out in the next Episode Review!
And don't forget to view the Episode's screenshots, and the LoveLive! Feature Corner after that!
SCREENSHOTS (SLIDE OR SWIPE TO VIEW THEM)
Ren's mother on a glaring light.

Ren and her pet dog, Chibi.

We got a new girl in town!

Keke holding Kanon's banner, in hiragana style.

The dazzling sunlight made Sumire go Galaxy!

Her campaign poster. Somehow, it references from her first initial character reveal.

"I order you to cease and desist!"

One does not simply play over by eating a takoyaki.

Sumire is genius in failing things.

Voice recognition? What should they do?

Fresh, young School Idols.

Chibi the dog does really love Kanon so much.
LOVELIVE! FEATURE CORNER
Today, in this Episode Review, we shall be featuring another character in this series! Her name is Ren Hazuki!
Ren Hazuki is the name of the fifth character that appeared in the Anime! And she is the member of the next-gen School Idol, to be revealed as Liella!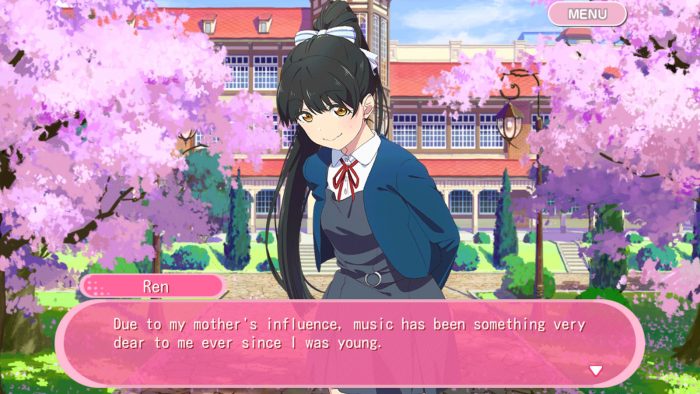 Ren enters the Yuigaoka Girls' High School, which was founded by her mother. Her interest in music has been developed at the time when her mother influenced her. And then, her mother has entrusted Ren something that she could only have in order to keep the school alive.
Ren is good in some skills, like playing the piano, and dancing to ballet and figure skating. She also loves eating strawberries. She also has a pet dog named Chibi.
You should get to know her more by reading her Side Stories — only in the 'School Idol Festival' rhythm game!
Ren Hazuki is voiced by Nagisa Aoyama. Her birthday is celebrated on November 24.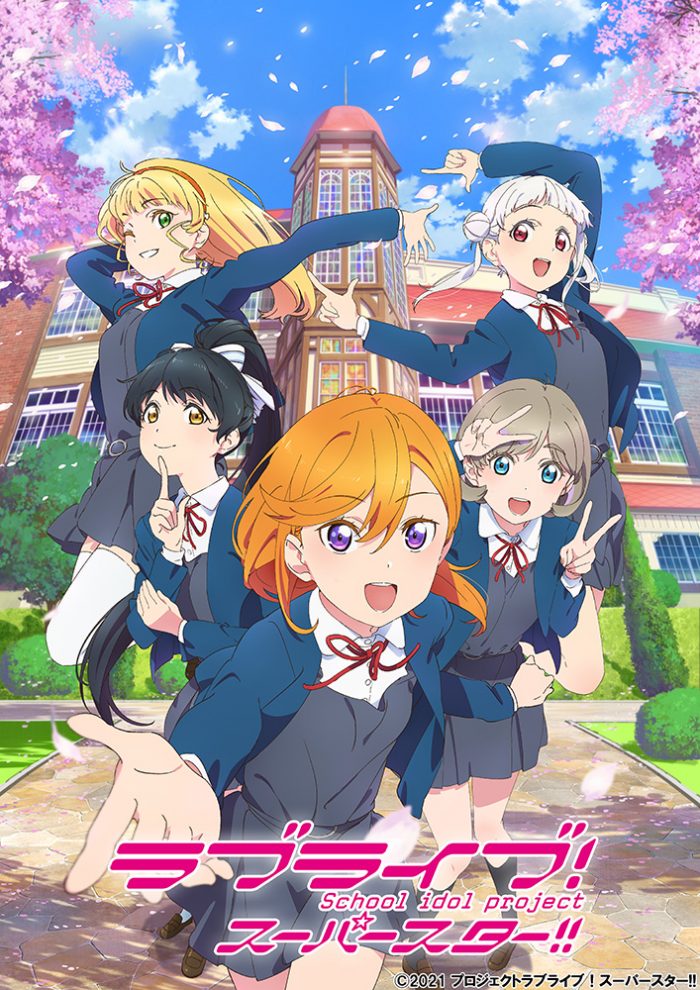 LoveLive! Superstar!! (2021) is a Japanese TV Anime series that aired since July 11, 2021 in Japanese TV networks. It is the fourth entry to the ongoing LoveLive! Series, which came out since year 2010.
Yuigaoka Girls' High School is a new school located between the cities of Omotesando, Harajuku, and Aoyama. No other students were enrolled there, even seniors. It is a story about the five girl aspirants who were beginning their steps as School Idols.
ABOUT LOVELIVE! SERIES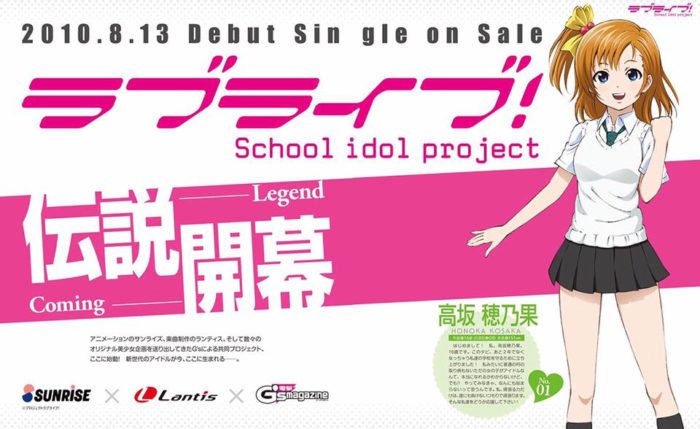 The LoveLive! Series is a Japanese Anime multimedia project. This was produced by the collaborating companies, the Japanese Anime music label Lantis, animation studio Sunrise, and Dengeki G's Magazine, a magazine by ASCII Media Works (KADOKAWA Group label).
This project began somewhere in 2010 and it starts as a multimedia project, where it introduces female high school characters who were grouped and formed a band together. This project was dubbed as the 'School Idol Project'. The girls will produce music and singles, as well as making a full music animation video out of that music.
Images: ©2021 PROJECT Lovelive! Superstar!!