Sumire Heanna
This blog post may contain minimal spoilers. Please read this only if you had seen this Episode.
EPISODE OVERVIEW
Kanon and Keke finally got a room for their School Idol Club. As their part are just starting up, they just got a new member in the house to join! This girl used to be working in a showbiz world, and wants to be a star!
She got a past where she didn't become the main character of the stage plays that she is auditioning. Realizing that, she can't achieve anything higher, including being a center in Kanon's School Idol group.
What can Kanon must do to help the girl, named Sumire Heanna, to achieve her higher goals to become a superstar in the stage?
EPISODE REVIEW
We can get to know the third character of this series! Her name is Sumire Heanna!
In this Episode, we have seen that Sumire is actually a high class performer in the line of showbiz. But then, her audition attempts always ending her up to be a stock or static character in some stage plays that she participates.
Why is she always ending up as a low type of character? Basically, in my opinion or view, she is having a character or trait that sometimes annoy or anger some audience. Her overconfidence can sometimes lead her into some wrong directions, thus making her to be seen less to none.
But then, her kind of annoying character can sometimes top in the trends without being noticed. Despite that, she can become a lovable character. She is a lovable 'tsundere' character, similar to the likes of Nico Yazawa from µ's, Yoshiko "Yohane" Tsushima from Aqours, and Kasumi Nakasu from Nijigasaki High School Idol Club.
And also, Sumire got her new trademark mannerism, the Gusokumushi chant! Gusokumushi (Giant Isopod) is one of a type of bugs which can live in both land or water.
So then, we got Sumire in the house! With her proper knowledge in the showbiz world, can she use them to help the girls to become superstars of LoveLive! Universe? Also, will she become a superstar by joining them in the stage?
SCREENSHOTS (SLIDE OR SWIPE TO VIEW THEM)
Winning in Gacha Crane Machines can be difficult.

"Here's your key to your so-called School Idol Club."

Sumire Heanna goes sneak-sneak-sneak.

Sunny Passion's SNS account.

Sumire is a genius and can learn quickly.

Sumire's expectations are just too high.

"You saw my video, and you call it FUNNY?!"

The "Gusokumushi" chant.

Gusokumushi… Gusokumushi…

Ren gets scolded again.

Sumire dances along with the 'Tiny Stars' PV of Kanon and Keke.

Galaxy!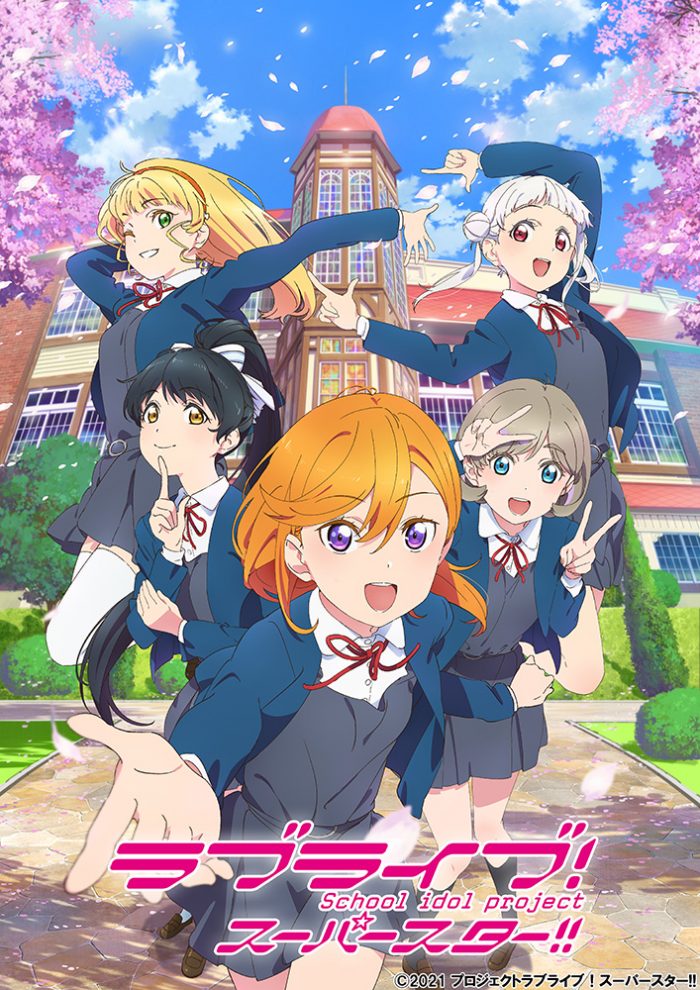 LoveLive! Superstar!! (2021) is a Japanese TV Anime series that aired since July 11, 2021 in Japanese TV networks. It is the fourth entry to the ongoing LoveLive! Series, which came out since year 2010.
Yuigaoka Girls' High School is a new school located between the cities of Omotesando, Harajuku, and Aoyama. No other students were enrolled there, even seniors. It is a story about the five girl aspirants who were beginning their steps as School Idols.
ABOUT LOVELIVE! SERIES
The LoveLive! Series is a Japanese Anime multimedia project. This was produced by the collaborating companies, the Japanese Anime music label Lantis, animation studio Sunrise, and Dengeki G's Magazine, a magazine by ASCII Media Works (KADOKAWA Group label).
This project began somewhere in 2010 and it starts as a multimedia project, where it introduces female high school characters who were grouped and formed a band together. This project was dubbed as the 'School Idol Project'. The girls will produce music and singles, as well as making a full music animation video out of that music.
Images: ©2021 PROJECT Lovelive! Superstar!!