The Start Dash Operation Begins.
Tuesday, August 3, 2021 via Facebook – It's been reported that the Global version of the popular BanG Dream! smartphone game is somehow beginning to make its strategies to catch up with its original JP side counterpart.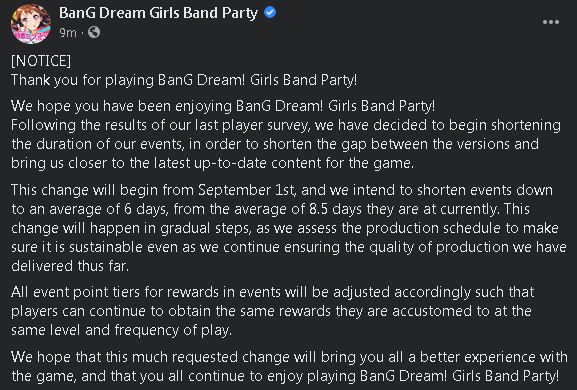 To summarize, the Global Side of BanG Dream! Girls Band Party! shall begin to shorten the duration of their upcoming Events in order to catch up with its original JP Side counterpart. It has been decided and it was based from the last player survey which was done recently by this team.
It shall start on the 1st day of September 2021, and all of the upcoming Events shall be shortened from the usual average of 8.5 days to only 6 days average. Which means, there would be about at least 3 Events that shall be occurring every month. The duration shall be further shortened as they are taking further steps to catch up. And at the same time, they could execute successfully their upcoming Events accordingly without encountering any issues.
Related: LoveLive! ALL STARS Global Side Finally Syncs with the JP Side
Somehow, this could be the same strategy that the other game, LoveLive! ALL STARS, used to catch up with its JP Side counterpart.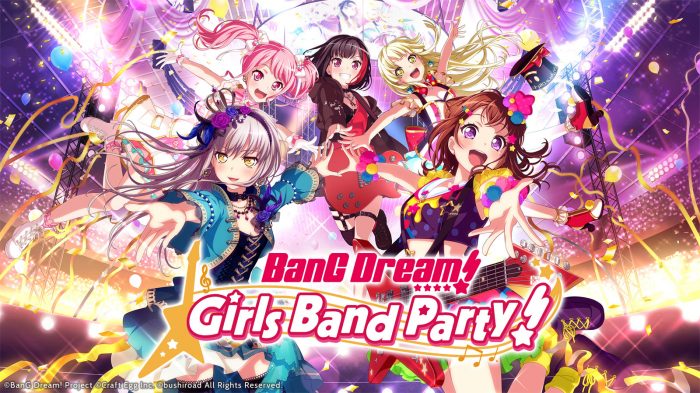 About BanG Dream! Girls Band Party!
BanG Dream! Girls Band Party!, also known as Garupa (ガルパ), is a mobile rhythm game developed by Craft Egg and published by Bushiroad for the Android and iOS platforms. Part of Bushiroad's BanG Dream! music franchise, it was released in Japan on March 16, 2017. Overseas launches took place in Hong Kong, Macao, and Taiwan on October 19, 2017, in Korea on February 6, 2018, worldwide in English on April 4, 2018, and mainland China on May 30, 2019.