Cheer on!
In this post article, I am going to share to you the points of attending live viewings or delayed live viewings of a certain live performance of your favorite band, idol group, or artists.
One of my intels in Facebook (I am going to hide him in his alias, Tinotormed), has posted some points and differences when attending live viewing screenings, as well as the delayed live viewing screenings of a certain live performance as mentioned above in the paragraph. Below is the embedded Facebook post from his Facebook Page:
To view the full post, you must click or tap 'see more', and you will be taken to the full Facebook post.
Summary from the embedded post above
Based from the post above, I got an idea what is this viewing about. Basically, the live or delayed live viewing screenings will last for more than three (3) hours, depending on the setlists to be performed. Sometimes, they do perform different setlists on two different days, usually on weekends.
Going back to the question: What is the difference between live viewing and delayed live viewing?
For live viewing, you can see them perform live, in a big screen of a cinema or a big theater for example. This is just similar to Pay-per-View, a term used by boxing or wrestling sports. It is usually streamed live from the venue to the selected regions. When we say 'via satellite', it is streamed usually in delayed seconds or minutes (Just same as in YouTube or Facebook Live). Do note that some live viewings maybe be disrupted due to unstable weather and such, as advised per notice by the official management.
For delayed live viewing (DLV), or I can use the term 'delayed viewing', this is the stream or 'replay' of the live performance done by the artists, idol groups, or bands. Going for a delayed viewing screenings can be less of a thrill, since spoilers or setlists are now given. But then, people who never watched the live performance at all in actual will get a thrill! For DLVs, it is just watching a recorded live performance in replay, but to some, it is something special. Remember that.
Are Your Spendings Worth to These?
This can apply to both live and delayed viewings. If there is a scheduled live viewing in your country, and your favorite group is there, will you, as a fan, attend that? There are factors in which you can't really attend, such as lacking of money or funds, time conflicts, and the accessibility of the venue (how to get through there by means of transportation). At the last minute you are about to attend, you found out that the tickets were already sold out! Oh well, regrets will surface.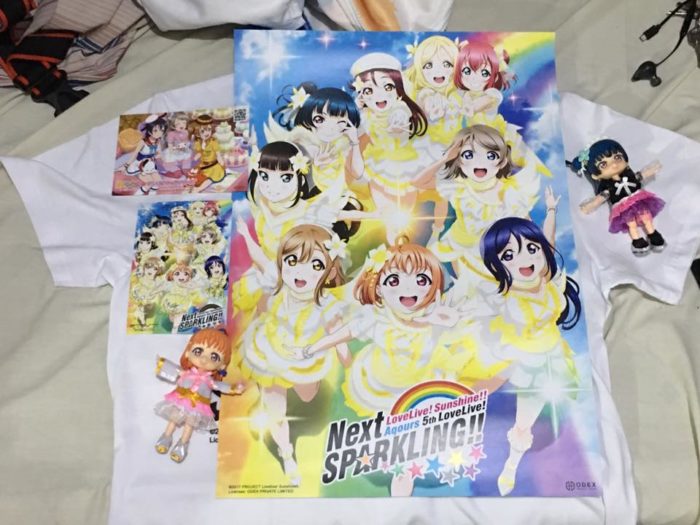 Another factor is the amount of freebies to be distributed on to fans who will attend. If the freebies are a bit common, then the fans might never get that, and will buy the cheapest package as possible (no freebie or one freebie included, such as poster).
For live viewing, your spendings will be a worth if you can watch them actually in big screen live, and you can receive some freebies. For delayed live viewing, it can be a worth or not, depending on the amount and the worth of your freebies that you can receive in the event screening, the delayed live viewing. In general, you were aftering for the freebies, whether exclusive or not, after all.
Rules of LV and DLV Events
As similar to cinemas which implement the anti-camcording laws, the LV and DLV events will strictly follow this protocol. As usual, no taking photos or videos of the viewing in the big screen.
TIP: Actually, you can take photos in the cinema, only you have to face away from the big screen while taking photos or video of people who were waving light sticks or penlights. For taking videos facing away from the cinema screen, you have to mute the audio of your recorded video for safety.

Just do this on your own risk! Not necessarily a good advice, but you can do this for documentation!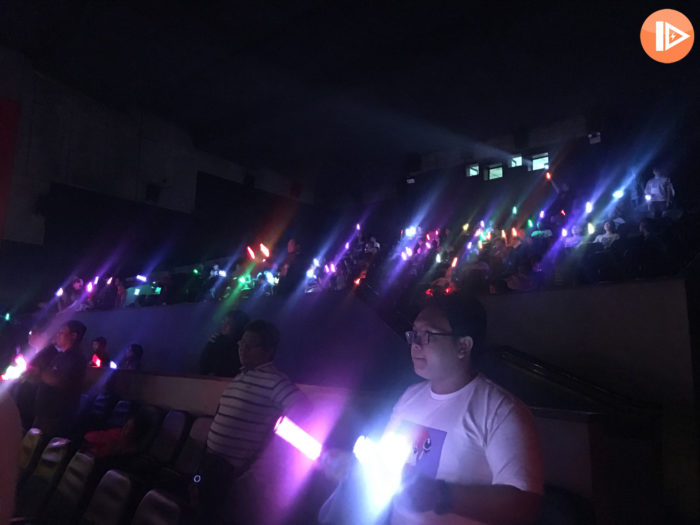 Another thing to observe is your hygiene. It is obvious in the concert rules that you should take a proper bath before entering a concert. You don't want your favorite idol to be disgusted in your foul smell!
Another thing is you must have at least one (1) penlight or concert lights ready in your hands. I can never enjoy an event screening of an LV or DLV without one.
Ever since from the first live viewing that I had attended, the Aqours First LoveLive! -Step! ZERO to ONE-, I am really in a need of my first own concert penlight to be used in future viewings or concerts that I am going to attend in the future.

Right now, I am in a need of a second penlight! HELP!
And finally, just have fun there! Just follow the rules and policies implemented by your cinema management in your country or region.
Ending Post
And there, you have it! So then, attending an actual concert is way too different than attending a live or delayed live viewing concert. The difference between them is, of course, the experience! I haven't tried attending an actual live concert of a certain band, idol group, or artist that I am following and loving right now. The only factors are the venue, price, and availability or that certain event. We should be lucky enough, since other countries can't afford to screen a live performance, not only because they have insufficient fanbase or audience.
They can be an alternative way if you can't attend an actual concert. But then, handling these kind of events can be difficult. It is because the pricing can be expensive to shoulder, and some licensees decided to pick that one for delayed viewing only, instead of live viewing. There are other reason behind, I know.
So then, you got an idea now why I have these kind of events being posted here, and what kind of events that I am attending!
Thank you for reading! You can go to the Facebook Page which its post being embedded here. Since that guy of mine is usually attending almost all of the local events here in Manila, Philippines, you can get some info from him!