Wonderful, yet wild night of performance!
In this topic post, I am going to talk about the event that I had recently attended! Also, I am going to post about my opinions and feelings for this screenplay! Are you ready, people?
Nijigasaki High School Idol Club and SIF ALL STARS
Most of their songs are well integrated with the LoveLive! School Idol Festival ALL STARS game. The intermission part uses the 'visual novel' style of the game itself.
Speaking of this newly group, they can be good or not when it comes to both singing and dancing on the stage at the same time. This is what I had observed last time. Well, they were just new School Idols which were about to rise from nothing to popularity. And, they are the future of LoveLive!
Pre-Screening Photos
【#lovelive #虹ヶ咲 1st LIVE DLV 🇵🇭】

Yep, this is the venue where the screening will be done later at 6pm PH Time. pic.twitter.com/i3hqXXFMEn

— いのりどんず (@InoriDONZ) January 11, 2020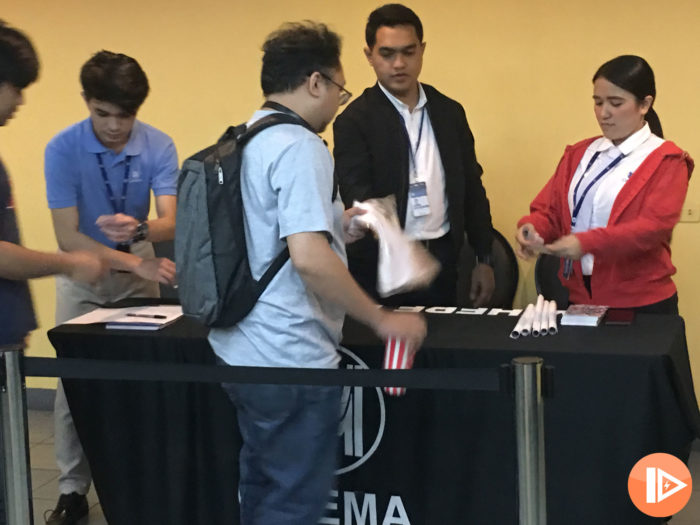 As usual, freebies were given to the people who attended the screening event. This includes the postcard, a T-Shirt, and a poster as freebie merch.
Observations with the Nine Girls of Nijigaku
Below, these are what I had observed with the nine girls during their solo performance.
Aguri Onishi/Ayumu Uehara
Her first solo song somehow made the fans cheer, but not as loud as with the other eight girls. Her second song (from the Love U my friends album) wasn't really impacting the fans much. I just noted that the high pitch of some parts of her song might be the reason, and she somehow got difficulty in singing and reaching the high notes while dancing. Well, it's a part of every idol's experience, and I know that she can still excel more in the future live shows.
Mayu Sagara/Kasumi Nakasu
Yay! It's the kawaii Kasumin! Her song from the "Love U my friends" album is really catchy. Until at her song from the TOKIMEKI Runners album, everybody is just chanting the L-O-V-E Kasumin phrase.
Her song was picked as the encore song at the end of Day 2 performance.
Kaori Maeda/Shizuku Osaka
As she said, her inspiration is from Audrey Hepburn. That's why her design was based and inspired from that mentioned person. Her fancy fashion, as well as carrying a parasol (umbrella), has finally touched my interest.
Both of her solo songs are likely either calm and mellow, since her character sign is represented as a 'raindrop'.
Miyu Kubota/Karin Asaka
The audience/viewers were finally awake from their lack of cheering powers when she finally performed on stage! But not until with her song from the 'Love U my friends' album.
When I was driving with a car going to the event place, this song was played. Basically, singing with this song with feelings can make you cry a lot. I don't know, but, I tried that by myself, and in the end, I can almost cry in tears.
When the next song plays, this is the time that our 'tiger' groups go wild. Due to the fact that the dance part is sexy, our 'tiger' groups had almost lost their minds! For the singing part, I think she needs some more practice since there are some parts of her song (second part) that she needs to adjust very well (voice quality) while dancing.
Natsumi Murakami/Ai Miyashita
It's the Genki Cheergirl! Ai will cheer you up!
Basically, I have no other observations or comments on this one. Her performance was done and executed well.
Akari Kito/Kanata Konoe
If we have a 'tiger' that growls and do 'yakkai' moves while standing, how about a 'tiger' that lies down while doing 'yakkai' on the floor? Basically, they did this during this solo performance.
Her song from the 'Love U my friends' album, My Own Fairy-Tale got some potential. Somehow, I can listen to this song up to the very end.
Until when the 'Nemureru Mori ni Ikitai na' song played in background, our 'tiger' group lie down on the floor while doing their yakkai moves! Oyasumi!
Please click/tap on the next page to continue reading!