Trendy Surprise
Screenshot Info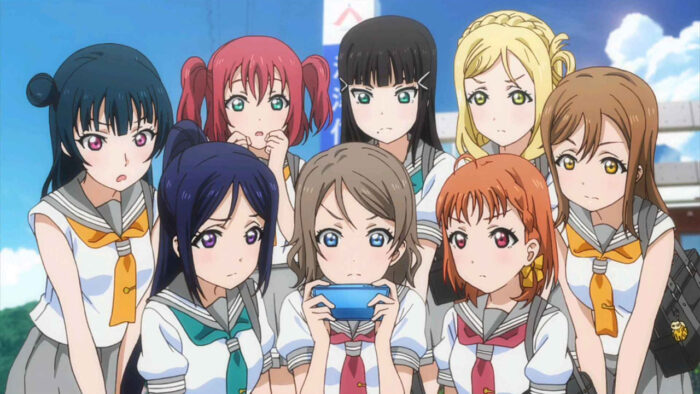 Anime
LoveLive! Sunshine!!
Episode
Episode 12: It's Time to Fly
Characters Present
Yoshiko Tsushima
Ruby Kurosawa
Kanan Matsuura
Dia Kurosawa
You Watanabe
Mari Ohara
Chika Takami
Hanamaru Kunikida
Ever wondered that there are some trendy topics on the Internet? Of course, you might be hearing some news that some certain person might be doing rants on social media, while making hate speeches on some people who had hated him!
Trendy topic, it can be anything! You can see them via a newsletter, or even a video clip! You are very curious, and you wanted to budge in!
And then, what lies in the screen of someone's cellphone is… Something that you are indeed surprised for!
Aside from trendy topics, you are also waiting for some sudden announcements, don't you?