Shameless Anger
Screenshot Info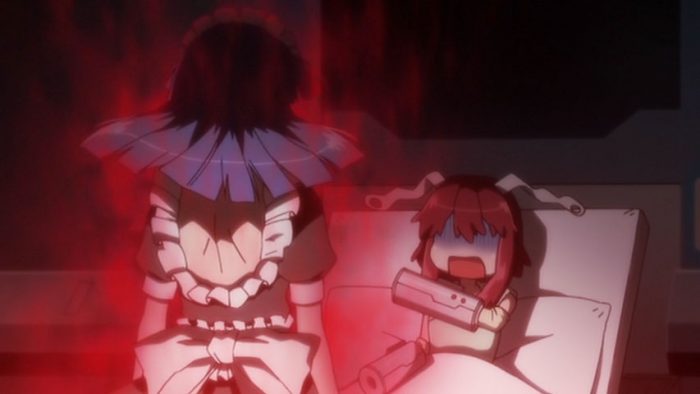 Anime
Juden Chan (Fight Ippatsu! Juden Chan!!)
Episode
Episode 7: Maid in Arrester!
Characters Present
2
Plug Cryostat, Arrester Blanket
Did your friend do something wrong about you, such as leaking your own private life? How about somebody who put your embarrassing moment into public? Of course, that's shameless, and you are going to be angry, do you?
Sometimes, excessive bullying could eventually make us angry, thus ending up in a physical brawl. But then, it is important that we should be aware that not all of the times that the person whom we made fun with is not always happy.
So then, don't let our stupidity or idiocy ruin the fun of others. You do really know what would happen next if you keep on to bully or to make fun of their own imagery. Just be careful on messing with the wrong people, in other words.