Are You Dirty-Minded?
Screenshot Info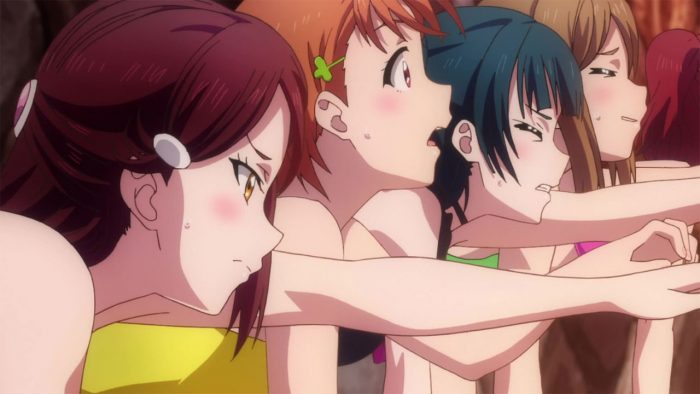 Anime
LoveLive! Sunshine!!
Episode
Episode 10: We've Got Stewshine
Characters Present
4
Riko Sakurauchi, Chika Takami, Yoshiko Tsushima, Hanamaru Kunikida
When you look at this picture, there are at least two types of Aqours fans. One is a "casual kid" fan, and the other is a fan who is having a "dirty mind".
Of course, the casual viewer can tell that they are just struggling to stretch. And the other viewer can tell that something's "disturbing", especially if they pause on that frame! Did the dirty-minded viewers can actually say that something big is pushing in their bottoms? Otherwise, this screenshot is considered as "lewd" or "offensive".