All-in-One Explosive Package!
The Anime team in Hyperdimension Neptunia has announced at least 3 projects. They had announced an OVA, a scale figure, and a new video game, titled TOP NEP, which shall be available on PC on October 26, 2022.
OVA #ネプテューヌ 「ねぷねぷだらけの感謝祭」✨

?OVA視聴コード付スケールフィギュア、ブルーレイ&ミニゲーム同梱のLIMITED EDITION予約開始!

?ミニゲーム「TOP NEP」steam版が今冬リリース予定

?詳細はアニメ公式サイトの商品情報をチェックくださいませ!⇒ https://t.co/0dvjXEFUYd pic.twitter.com/0CtSiZTKQK

— アニメ『超次元ゲイム ネプテューヌ』 (@nep_anime) October 15, 2021
The OVA, subtitled as 'Nep-Nep Darake no Festival' (ねぷねぷだらけの感謝祭), is scheduled to be released on October 2022. That OVA is only viewable online as a paid streaming at first, via a serial code which can be found in a bundle with an upcoming scale figure by Good Smile Company.
The 1/7 scale figure Dimensional Traveler Neptune -Generator Unit ver.- shall be released as an exclusive scale figure with the serial code for the OVA, which shall be also released on October 2022. Pre-orders of this scale figure is until February 9, 2022.
Meanwhile the new PC shooting video game, called the TOP NEP, is scheduled to be released on October 26, 2022, along with the new OVA Blu-Ray and the 1/7 scale figure as limited edition bundles.
From: Hyperdimension Neptunia The Animation Website via Twitter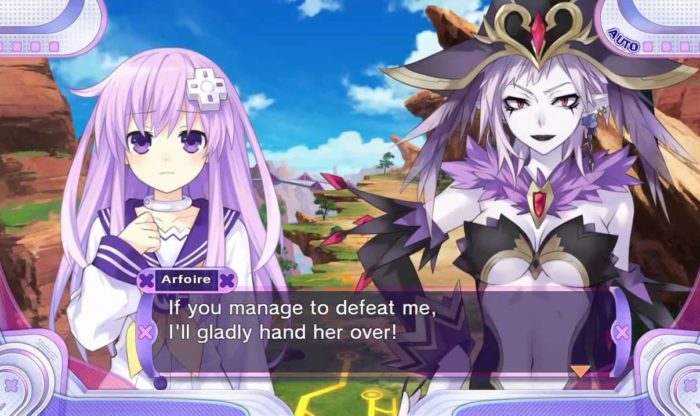 About Hyperdimension Neptunia Series
Sub-header photo or screenshot used for info about the series is from Hyperdimension Neptunia Victory, which was released in year 2012-2013.
Hyperdimension Neptunia (JP dub: 超次元ゲイム ネプテューヌ / Choujigen Game Neptune) is a video game series created and developed by Idea Factory and Compile Heart since year 2010. Character designs were done by Tsunako (つなこ), who is also known for her illustration works for Date A Live series.
Beginning with the first video game of the same title that was released in year 2010, it has spawned many sequels and spinoffs, and a TV Anime series, which was based from it, that appeared since year 2013.
The TV Anime series that came out in year 2013 was licensed by Funimation for western release, while releasing its Blu-Ray and Digital Video Discs since 2015-2017 with English dubs.
Set in a fictional world, called Gamindustri, the world is divided into four nations, with one Goddess ruling each nation. The nations were represented by four famous video gaming consoles ever existed today. And they were powered by nation's energy called the Shares, in which they can use or utilize in order to transform into their Goddess Form (dubbed as HDD or Hard Drive Divinity). Later, the Console War has begun in between of the four nations, and they begin to take or steal other nation's Shares. Until then, they never realized on who's manipulating their minds, causing them to initiate this so-called Console War.