Not just text errors, but there are differences.
I am a long-time player of this game for at least 5 years. But then, after its recent server merge that happened since last June 2021, I can see carefully some differences between the JP and Global Sides of this game. So far, what I have noticed is that you can actually see them as you play longer for more hours and days.
Right now, I am going to list at least five things that players in the Global Side of LoveLive! SIF don't usually know. Read them below!
One: Event Stories from Past Previous Events on Before Server Merge Can be Read
Basically, for Global Side Players who missed these Event Stories after the server merge happened, they can able to read them by unlocking them! By using an item called the Event Story Key, you can unlock one Episode each.
Two: Event UR Rewards from Past Events Before Server Merge Can Be Scouted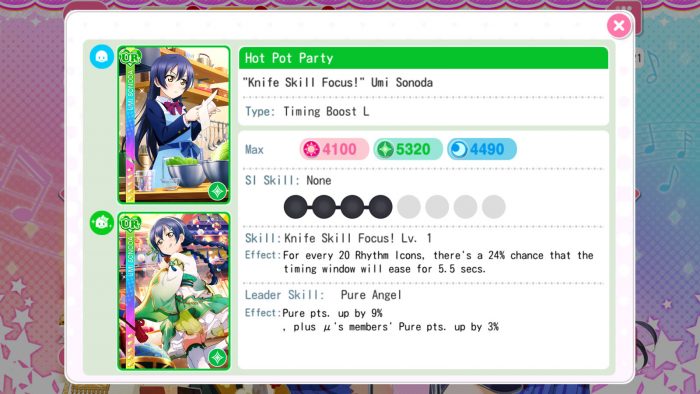 Initially, I said before that those Event URs that can only be obtained from Events can never be obtained ever again in the future. But then, there is only one chance (little chance) in which you can able to get these again!
By Scouting on a Box that uses your Blue Scouting Coupons, you can able to draw them at a fixed chance or rate! Remember that these Event URs that you can draw from the Blue Scouting Coupon Box Scouting can never give you any U Stickers when you removed or practiced them away from your Members Stable! Remember that!
Three: Untranslated Dialogues
There are some dialogues in the game which were left untranslated after the server merge has occurred. Notably, you can notice this one when you play in the Live Arena where you get a Special Session, given if your total number of Special Sessions cleared is more than 30 (Expert Category or above).
Four: Untranslated Texts and Graphics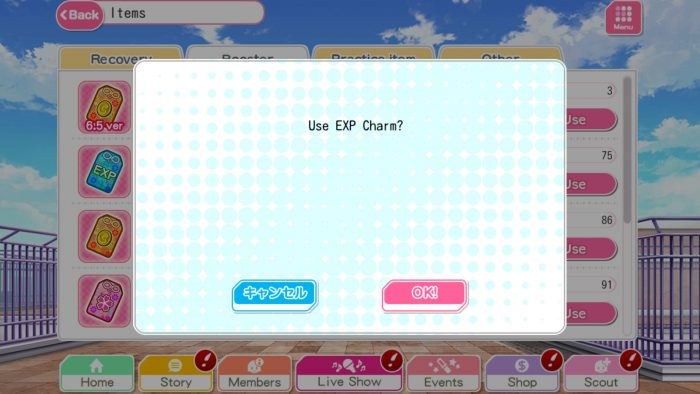 So then, there are things to consider when an EN side server merges with the JP Side. Basically, there are remaining texts and graphics which were remained untranslated. Some other UI (like titles, even some Live Arena titles that first appeared before the merge) remained untranslated, and the example is the 'Cancel' button which remained on its Japanese Katakana form.
Five: Birthday Greetings Function is Not Available for Global Side Players
There is only one function that is indeed not included or present in the Global (EN) side app today. Birthday Greeting function is indeed missing! That's right, and only JP Side does have this function. But then, seeing this kind of difference can make the people who play in the Global Side go sad, because their best girl in their home screen doesn't greet them with a Happy Birthday message. I hope they can notice this and add this function in the future.
The Birthday Function can be found by going into the 'Settings' of your account. If you created an account which is on the JP Side, you can set your birth date there. That setting can be done only once, and once set, you cannot change it forever! With that date set, the character in your Home Screen shall greet you a happy birthday when you set them as partner.
THE END
If there are any more of the facts which are not included in this post, feel free to comment below (FB Comments only)!
Information quite accurate as of October 10, 2021.