We have the first three Aqours Club CD Songs on Track.
* Cover photo is from the screenshot of the game's title screen.
As for Aqours had been celebrating with their sixth-year stay in the School Idol Universe, they had recently released a lot of albums and singles, which shall serve at their ongoing 'We Are Challengers Project' series. On June 30, 2021, they had released their new Aqours Club CD Set 2021, containing their new PV and song, DREAMY COLOR.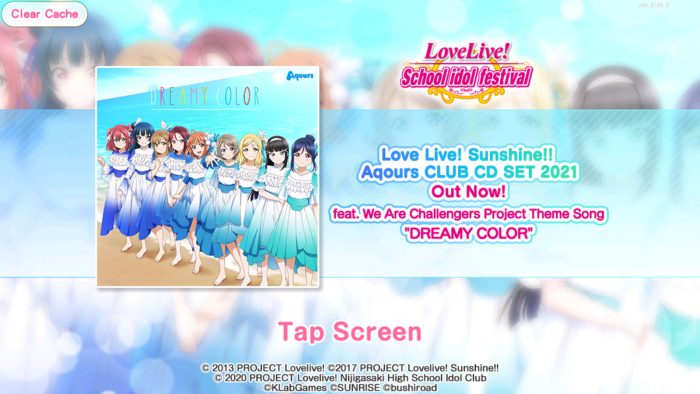 After the celebration release of that CD set, as well as previewing it at their recent livestream last week, the short-sized preview of that song was played at the title screen of the LLSIF rhythm game. Which means, when you can hear the short size of that song, there is a possibility that the song shall become a playable song in the game, soon!
They had released previously the Aqours Club CD Set theme songs playable in the LLSIF rhythm game in the past years (with the exception to JIMO-AI Dash!, which can only be played at the ALL STARS game counterpart). Also, there are some songs of Aqours which can be played only in the ALL STARS game counterpart (like Future Flight, which is somehow only exclusive to the ALL STARS game again).
As of July 6, 2021, their PV is almost breaching the 5 million mark, and it has previously surpassed Cotton Candy Ei-Ei-Oh! and Snow Halation, which are currently at 3.5 million and 2.9 million views, respectively on YouTube. Soon, it shall become the most-viewed video in the LoveLive! Series YouTube channel.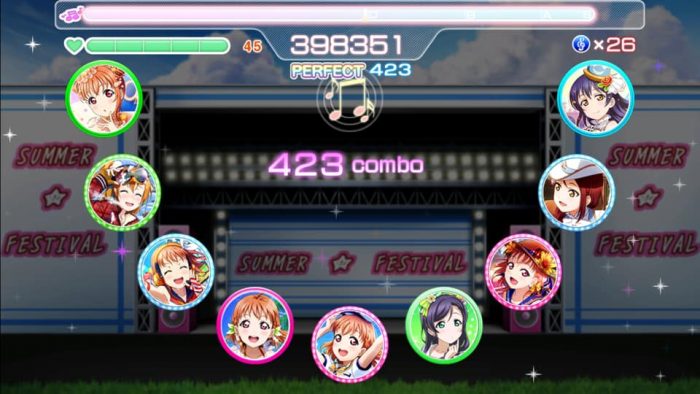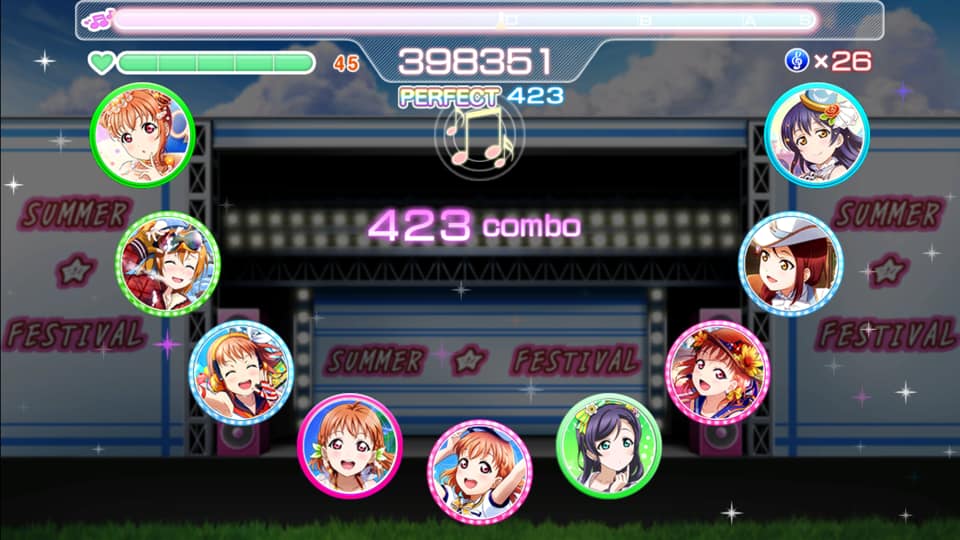 About LoveLive! SIF Rhythm Game
The Love Live! School Idol Festival (LLSIF) is a Japanese rhythm game series developed by KLab and published by Bushiroad's Bushimo (Bushiroad Mobile) for Android and iOS platforms. It was first released in Japan on April 15, 2013 (Android) and June 8, 2013 (iOS). The game is free-to-play with an in-app purchase system. It features songs and characters from the series Love Live! School Idol Project and Love Live! Sunshine!!, newly introduced girls, and stories that are not included in other media in the Love Live! franchise.
The English localization was released worldwide on May 11, 2014 for iOS and Android devices. It also was localized in China, Hong Kong, Macau, Taiwan, and South Korea. At the end of September 2016, the English version added Korean support, and the two servers merged. The Traditional Chinese version, which was operated by Mobimon in Taiwan, Hong Kong, and Macau, also merged with the English version on May 18, 2017. In February 2021 it was announced that the worldwide server would be merging with the Japanese server, which was completed on June 2021. The changes included the removal of Korean and Traditional Chinese language from the server. (Wikipedia)