The Long-Running Children's Anime is Here!
It was tweeted from the LLSIF JP's Twitter account just hours ago when the April Fool's Day starts.
?スクフェスで何かが起きている・・・??

期間限定で、特別なコラボを開催します✨

特別ストーリーや限定勧誘、特別楽曲配信に注目?
今すぐスクフェスでチェックしてくださいね❣#lovelive #スクフェス pic.twitter.com/qUss1UZYRB

— 【公式】ラブライブ!スクフェス事務局 (@lovelive_SIF) March 31, 2021
Starting on this April Fool's Day, for five days, LoveLive! School Idol Festival collaborates with Crayon Shin-Chan, another manga and Anime series. Read more for details!
What's inside in this Collaboration Event?
In this Collaboration Event, you can get exclusive members, as well as some support members! You can get other limited items, such as wallpapers to be used as one of your permanent wallpaper collections! Please read more below for pictures and details!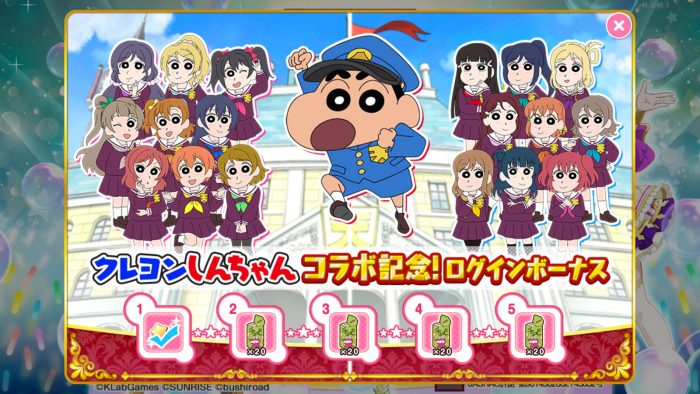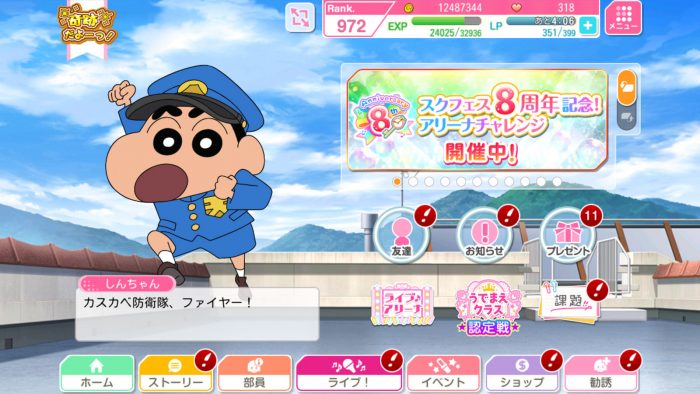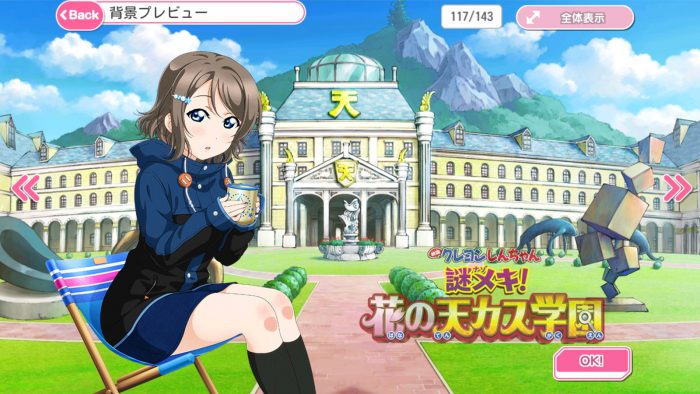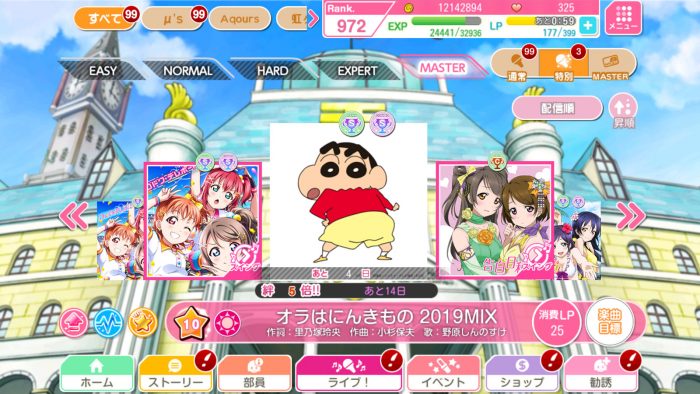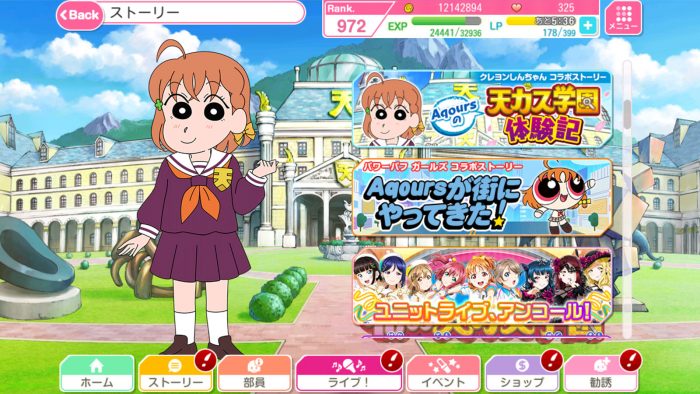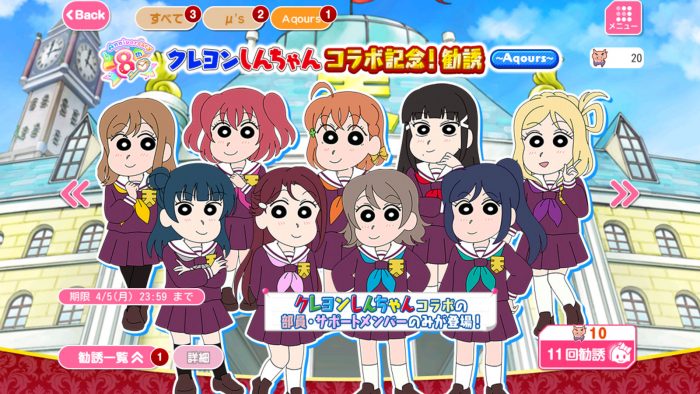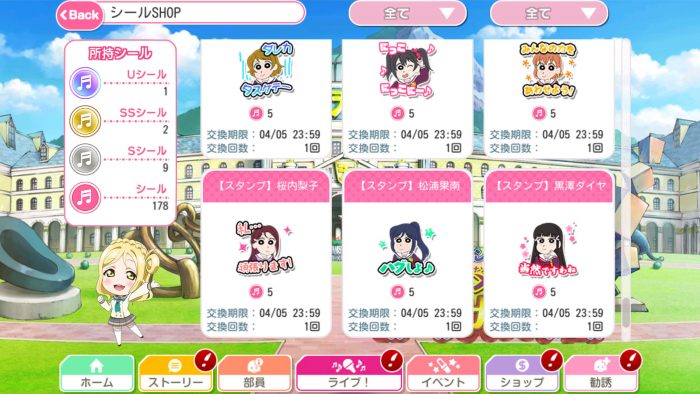 Well, that's it. Collaboration Events are getting exciting and interesting. You might as well check this out, since staying at home during the April Fool's Day is so boring!
Be sure to play and get these limited collaboration members in your stable! Yeah, you might never get them ever again in the near future!