Crossover Royale!
Today, we like to see our favorite video game characters to be in action, and at the same time to be put together in one world or universe. This is just more of an excitement, as if you are just like watching some crossover movies like The Avengers, or some kind!
In this topic post, I am going to talk about video game collaborations, or events where video games collaborate or make crossovers with another video game titles or series! So then, how a video game collaboration event happens once in a blue moon?
Fan Base Search
In order to make a collaboration with another video game or series, some video game developers may do some kind of 'survey' or research to gather some player data about interests or some other fields or questions like 'What other video game series that you are playing, or another Anime series that you are watching?'. Most of the time, they rarely do these because it takes time and money from them. But then, if they are diligent enough to pull some new players from other fan base or another video gaming worlds, they may do so.
More Money, More Fun!
Of course, if these video gaming developers and creators do have enough money gathered from the in-app purchases and other sales in their video game, then this was the time for them to make a move — to do some video game collaboration event! Not all the time they may do this, since organizing one can take lots of money, and at the same time, some feedback from some players or fans out there. Remember that not all video game collaboration events are becoming successful as it is. And that is, the success of it shall depend on its player fan base, and its fans from different video game universe, or another series.
Personal Interests
Sometimes, video game collaborations do happen if they are really interested with the subject — If the theme of that video game series do fit to the theme of their video game! So then, personal interests of these video game companies and developers would enter. If they are willing to integrate everything that another video game series has, then they can start doing a collaboration event with it!
Examples of Video Game Collaborations
I know that you are already excited. So now, I am going to give to you the examples of certain video games that has made a collaboration event with another video game series or franchise! Continue reading below, along with the pictures in it!
a. Ragnarok M and Ultraman Series (mostly Ultraman Tiga)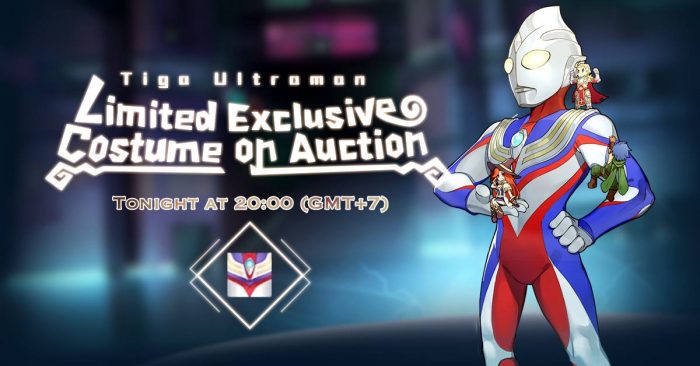 This collaboration event by Ragnarok M features Ultraman Tiga from the popular Ultraman Series. You can get the collaboration costumes, items and equipment, and as well as participating with the limited timed quests and events which shall only happen within the duration of this collaboration event.
b. Summoners War and Street Fighter Series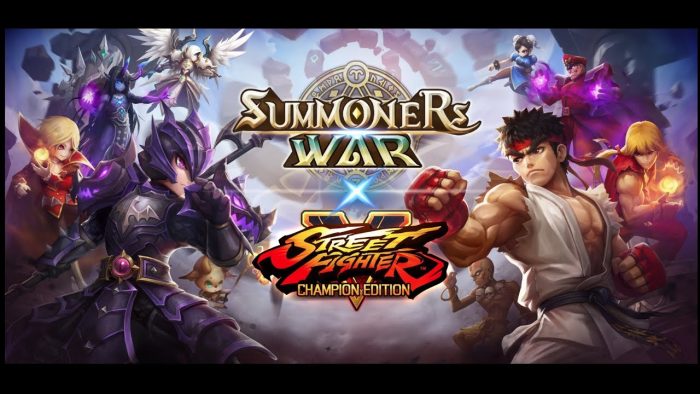 This recent collaboration event by Summoners War has allowed it to gain more players in its video game fan base. This event features the characters of the popular Street Fighter video game series by CAPCOM. Some of the monster characters there can be only acquired by summoning them, and there are others that can be acquired when you play in Events, and by logging in to your game on a certain time or duration.
c. Azur Lane and Hyperdimension Neptunia Series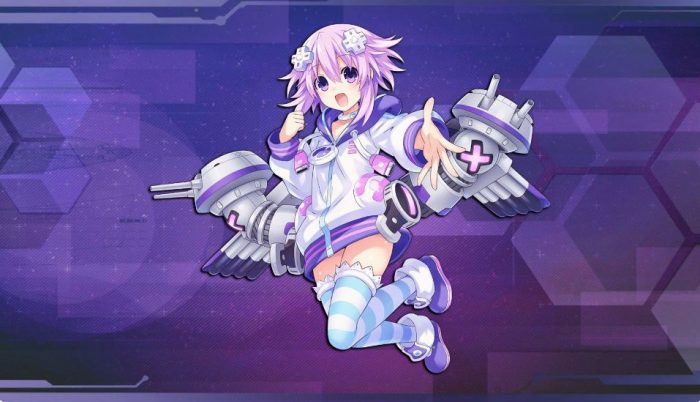 Azur Lane has collaborated with another video game series, called the Hyperdimension Neptunia series by Idea Factory and Compile Heart. Azur Lane has somehow incorporated the ship girl design motif to the girls of Neptunia series. Shown in the picture above is Neptune having ship girl armaments integrated in her character design. Those exclusive, limited-time collaboration characters can be only acquired by drawing in a Gacha, and they may help you in clearing some hard missions!
d. Tony Hawk's Pro Skater and Crash Bandicoot Series
Remember this video game that you used to play when you are in your 90's PlayStation console, or other video game console ports? Well, this game collaborates with Crash Bandicoot, another video game series. They do have designs in which it shall feature that series as part of their collaboration event.
Sometimes, some other video game series do collaborate with another video game or series, in which they have the same brand or game developer. If that occurs, then there is no need in getting permission with that said video game or series, in which it was also under with the same video game company.
e. Other Not Mentioned
Other video game series, in which they are not mentioned, are something for you to research! You just have to go out and research for them on your own. The only hint to find them is that if you have a particular series that you are following, then its mutual games will actually lead you to the recent collaborations made by that video game with another video game series!
And that's for the topic today! I hope you got an idea on how video game collaborations work! Also, in order for it to happen, a permission or license must be issued between those companies, and some sum of money!
Thank you for reading, and see you on the next topic! Cheers!